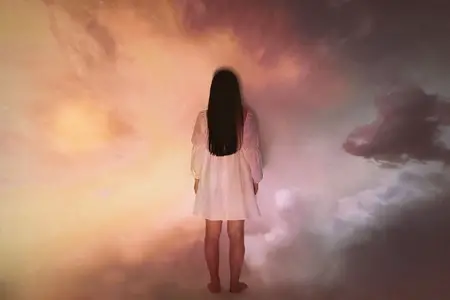 @skopemag news – thursday – november 16, 2023 @ 12 pm est
https://www.facebook.com/SkopeMag/
https://twitter.com/skopemag
https://www.youtube.com/@skopetv2
https://www.instagram.com/skopemag/
APP – Apple iTunes –
https://itunes.apple.com/app/id1465224822?mt=8
@skopemag APP – Google / Android –
https://play.google.com/store/apps/details?id=hr.apps.n207414718
Support @skopemag –
https://www.paypal.com/donate/?hosted_button_id=3APKAKT8K6ETW
FRESCO TREY DEBUTS NEW "PASSENGER PRINCESS" VIDEO FEATURING NLE CHOPPA
KANE BROWN JOINS ELVIS PRESLEY ON THE HOLIDAY CLASSIC "BLUE CHRISTMAS"
https://kb.lnk.to/BlueChristmasLyric
Simian Mobile Disco's Jas Shaw Joins Forces with Prolific Songwriter Alev Lenz
OUT NOW: Giulia Tess teams up with They Hate Change on "4-2-2"
https://giuliatess.lnk.to/4-4-2SR
Icon DAVE STEWART Releases Jazz Album 'CLOUD WALKING'
PET NEEDS — Announce New Album: 'Intermittent Fast Living' Out 16 Feb || + Listen To "Separation Anxiety" Now
DAISY WORLD (Tyler the Creator, Steve Lacy) announces debut solo album 'TOOTHPICK' out 2nd Feb and shares new single "break it off"
common goldfish celebrates UK's rave heritage feat. Dabieh [out now – 16th Nov]
A!MS for Skope Mag?
TEMIC Streaming New Album
LUKE BLACK releases 'God's Too Cool' | industrial techno-pop ref. LYNKS, Dorian Elektra, Stromae
Sybs release brand new 'Gwacter' single via Libertino // Sybs yn rhyddhau sengl newydd 'Gwacter' ar Recordiau Libertino
UK Doomsters IRONRAT Sign With Argonauta Records, Unveil New Version of Band Old Classic Song
James Bishop Drops "More___," Recorded Entirely on his iPhone in Nature
SURVIVAL GUIDE Expresses Feelings of Rage-Fueled Revenge With "Sour Sorrow" Video
The Dwarves Release Long-Awaited LP Tomorrow + On Tour Now
DIRTY AUDIO MACHINE's New Video "Are You Alive" Pushes Back The Oppressor With Its Slick Riffs Off Latest EP "Only Fury Remains"
Acclaimed metal songwriter/drummer Miss Randall prmieres EP via Ghost Cult Magazine
https://ghostcultmag.com/exclusive-ep-stream-premiere-miss-randalls-desertations-ep-streaming-in-full/
"It's like Guitar Hero, with real guitars, and on the beach," in Iron Axxis' Video Premiered via V13.net
Iron Axxis Premiere Their Guitar-Duel-Heavy "Way of the Warrior" Music Video
UK Solo Artist TIM ARNOLD Releases New Single "Send More Light", A Universal Prayer For Light In Dark Times
https://ditto.fm/send-more-light-radio-version
Halo Maud Shares New Single / Announces Album Produced by Greg Saunier (Deerhoof) Out March 22 via Heavenly
Kandle Shares New Single & Performance Video "St. Paul's"
Introducing: HANNAH CUTT // New Single "Dirty Enough For Hardcore" Out Now!
https://linktr.ee/dirtyenoughhcm
FOY VANCE RELEASES "GUIDING LIGHT (ANNIVERSARY EDITION)" FEATURING ED SHEERAN, ELTON JOHN & KEITH URBAN
Allie X Announces New Album 'Girl With No Face' + Releases Title Track
Rising artist Frankie Bird debuts new song "If I'm Being Honest" with live performance video