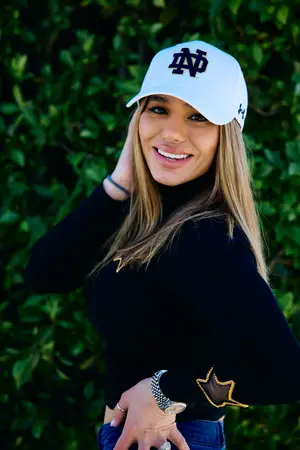 Ahead of her first show from the JLS arena tour, Shab speaks to Skope about her latest hit single 'VooDoo' featuring the hip-hop legend Fat Joe. With dates across the UK & Ireland, including the iconic O2 Arena in London, Shab, supporting the boyband sensation, is set to deliver an unforgettable performance and get the audience going for the headline act.
It's lovely to speak with you today. Thank you so much for joining us. Firstly, how are you? 
I am doing great!  I am at present in Dallas, readying to head to Los Angeles next week for production rehearsals in advance of my upcoming British area tour in support of the legendary British boy band, JLS.
You have just released your latest track VooDoo with Fat Joe, what can you tell us about it?
I could tell you more than you would ever want to know! The collaboration came about because one of my team members, Duke Richman, was fascinated by the possibility of laying elements of my first single, Spell On Me, over the rhythm structure of Joe's iconic Lean Back track. After Duke generated a rough demo of the concept, the rest of my team gradually got on board over the next six months. 
But because VooDoo is deemed an interpolation of those two songs, we had to convince everyone holding license rights to both Lean Back & Spell On Me to sign off on the concept.  That process took another several months and we were all delighted when Joe came on board. 
Working with Fat Joe was great!  He is a fabulously funny guy and loves to make people laugh, so he was a joy on the set.  Yet both in the studio and on the set, he remains an absolute professional and wants the best result on a project. 
Is this one of your favourite releases yet? 
I'd have to say so. It's not every day that one gets to work with a hiphop legend on a huge Hollywood movie set, performing one of my own compositions and dancing with a small army of incredibly dancers. And the reaction to the track has been fantastic – at certain point last month, VooDoo was the most Shazamed song worldwide on iTunes!     
We would love to hear more about the music video. Can you tell us about the concept behind it and the role visuals play in conveying the message of your music? 
Originally, the video for VooDoo was supposed to have a far more narrative character — but production issues interfered with the proper capture within the time available of many of those moments needed to properly tell a story.  So after the second edit of the video, we decided to opt for a more mainstream approach and with the main focus within the video being upon the interaction between Joe and myself. 
We love your style! What was your favourite outfit from the shoot? 
Probably the pink metallic pants with the black top.  I am a sucker for any wardrobe items that are brilliantly shiny!  
We also have to ask, did you get to test drive any of the cars? 
I actually drove one of the Lamborghinis around the set a bit, in scenes which didn't make it into the final version of the video — but driving a Lamborghini not a big deal to me, as my guy is a majority owner of a small supercar dealership in the Northeast U.S. with a variety of Ferraris, Lambos, McLarens, etc.  But it is strange that we indirectly sell cars that we would ourselves never pay up to personally own!   
Do you have a favourite music video from another artist? 
A video that immediately comes to mind is Look At What You Made Me Do by Taylor Swift.  I love the cinematic aspects of the video, which by itself tells a relatable story. 
VooDoo has already achieved millions of views and streams. How important do you feel like music videos are for artists in the modern day? 
That's a good question for which I think a lot of people are still looking for the answers.  While YouTube shorts have significant import in artist discovery today, it seems that most of the breakthroughs today seem to occur on TikTok.  Accordingly, while I think that there's an expectation for established artists to release big music videos, I think it's less important these days for the emerging artists.