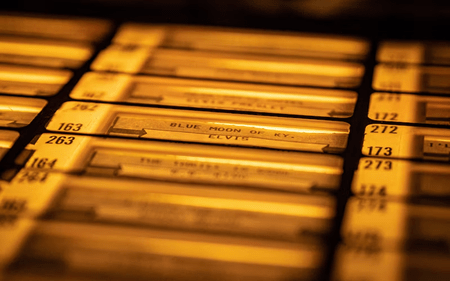 Source: Unsplash
Memphis is a cultural melting pot that has influenced American music. So it's no longer surprising to have Memphis n on top of your mind if you're a music lover. After all, the city is like a musical treasure trove. But do you really know the city's music scene down to its core? 
Exploring the Memphis Music Scene
Memphis' rich music scene allows artists to refine their talents and be discovered before they hit the mainstream. Let's find out why.
First-Ever Rock 'n Roll Show
Contrary to popular belief, the first-ever rock 'n' roll concert did not happen in Memphis, but the city played a pivotal role in the genre's early development. One landmark moment was Elvis Presley's first professional performance at the Overton Park Shell in 1954.
While Cleveland's Moondog Coronation Ball in 1952 has traditionally been credited as the first rock and roll concert, there are arguments that Memphis deserves this recognition, too. 
Beyond Rock 'n' Roll
While Memphis equates to rock 'n' roll, its musical diversity extends into other genres. 
It's also not surprising to see a throng of blues enthusiasts in the city. Live music fills the air every night. Local bars and clubs pay homage to blues legends with authentic performances. 
It's also home to soul, hip-hop, and R&B. Local artists frequently perform at clubs and music festivals.
Beale Street
Speaking of Beale Street, no discussion about Memphis music is complete without it. Beale Street is more than just a stretch of asphalt in Memphis, Tennessee. You can feel the city's vibrant music scene on this avenue. A place of musical expression, Beale Street produced and continues to produce musical legends. So, it's one street you should walk in to understand American music's roots and evolution.
Key Venues
Aside from Beale Street, Memphis is home to other significant venues:
The Orpheum Theatre:

Known for its excellent acoustics, it often hosts Broadway shows and live concerts.

Minglewood Hall:

With a capacity ranging from 350 in more intimate settings to 1,500 for larger concerts, this versatile venue is known for hosting a wide array of musical events. 

Lafayette's Music Room:

Great for live music and a taste of local talent, this venue offers a more intimate experience.

Levitt Shell:

Previously known as the Overton Park Shell, it holds historical significance as the place where Elvis Presley gave his first paid concert. Today, it hosts over 50 free concerts annually.
Some venues even have in-house recording studios, like Sun Studio, credited with discovering legends like Johnny Cash and Jerry Lee Lewis.
Music Festivals and Events
Memphis's music scene is not just confined to indoor venues. You can also watch some of the Memphis concerts regularly hosted here. Annual music festivals attract many talents and audiences. 
Beale Street Music Festival:

A highly anticipated annual event featuring a diverse line-up across genres.

Memphis in May:

A month-long celebration of the city's cultural and musical heritage.

World Championship Barbecue Cooking Contest:

Though centered around food, this event has a strong musical component, often featuring local artists.
Key Takeaways
Memphis is where the past and present harmonize. So, if you're looking to expand your music catalog, visiting Memphis is a must. 
Memphis is not only about rock 'n' roll.

Visit Beale Street to know the Memphis music scene more deeply. 

Memphis has key venues that are historical landmarks in their own right.

Music festivals in Memphis are not mere annual events but grand celebrations of the city's diverse musical identity. 
Music is a source of enjoyment and emotional connection. When you understand the city's music scene, you can add another layer of enjoyment to your musical experiences.