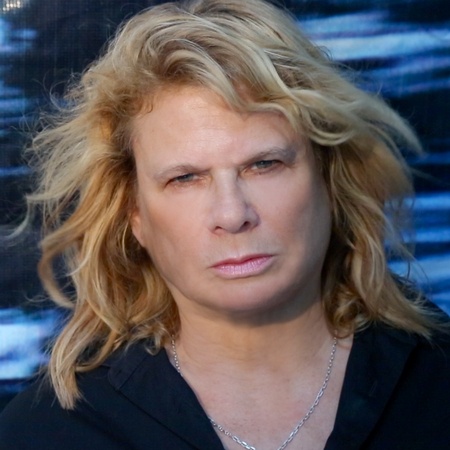 Alt-indie pop singer-songwriter Denise Marsa is a do-it-yourself kind of person. Born in Trenton, NJ, she taught herself to play keyboard and began writing songs before starting college. Moving from New York to London after her studies, she landed her first big break singing for Dean Friedman on his hit "Lucky Stars"—resulting in a platinum disc, a British national tour, and live TV appearances. Not one to be pigeonholed by genres or studios, Marsa relocated to Los Angeles to start her own record label and production house, allowing her to maintain creative freedom. Marsa's stellar talent and can-do approach have landed her in top venues worldwide alongside the likes of The Ramones, The Talking Heads, and Blondie. Get to know her insightful songwriting and remarkable vocals on her debut album, SELF, and her sophomore release LIVE FOREVER, and get ready for her new album, PIVOTAL, due out early next year. Welcome to the wonderful world of Denise Marsa.
Denise Marsa's new single "Sanctuary" is a modern feminist pop-rock ballad for the ages. Cued in by winsome 80s synths and longing guitars, Marsa's recognizable vocals take center stage, coaxing us in before launching into her signature powerhouse majesty. The music was played and produced by Denise and her collaborator, guitarist, and multi-instrumentalist, Paul A. Harvey; Denise first met Paul when she was living in London in the mid '80s.The track was mixed by Janosch Roth at Lautstumm Studios in Germany. The lyrics tell us the story of an overbearing lover, trying to take more than they give, expecting Marsa to be their sanctuary. Though Marsa loves them back, their inability to love themselves is not her responsibility. Take this track on the road post-breakup as the soundtrack to your newfound freedom.
Catch Marsa herself on the road in the music video for "Sanctuary," directed by her oft-collaborator Bill Westmoreland. In the video, we trek along with Marsa through the lush Pennsylvania countryside. Fleeing the bondage of her needy ex-lover, Marsa stands in a bright green field, dancing with a renewed spirit of freedom and empowerment. Find your natural ground of independence by singing along to "Sanctuary" by Denise Marsa.
Follow Denise Marsa:
https://denisemarsamusic.com/
https://www.facebook.com/DeniseMarsaMusic/
https://twitter.com/DeniseMarsa
https://www.instagram.com/denisemarsamusic/