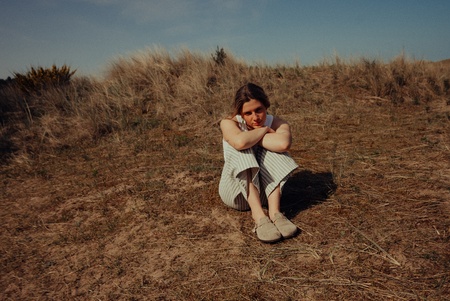 @skopemag news – friday – october 6, 2023 @ 10 am est
https://www.facebook.com/SkopeMag/
https://twitter.com/skopemag
https://www.youtube.com/@skopetv2
https://www.instagram.com/skopemag/
APP – Apple iTunes –
https://itunes.apple.com/app/id1465224822?mt=8
@skopemag APP – Google / Android –
https://play.google.com/store/apps/details?id=hr.apps.n207414718
Support @skopemag –
https://www.paypal.com/donate/?hosted_button_id=3APKAKT8K6ETW
RISING BRITISH STAR JAYO RELEASES HIS NEW SINGLE 'BACK'
ELEINE Releases Surprise Two-Track Single, Blood In Their Eyes
Pop Goddess SHANICE Unveils New Single & Video for "The Ring"
GOLD COAST INDIE ROCKERS CHAVEZ CARTEL 'NO ONE'S WATCHING OVER'
ICONÏC releases new single 'Give It All To You'
TYLA MAKES US LOSE OUR BREATH IN OFFICIAL "WATER" VIDEO!
READ THE ROOM SHARE 'SAME OLD STORY' VIDEO & LAUNCH DEBUT E.P
Rising Norwich (UK) 5 piece Read The Room announce the release of their 'Same Old Story' video single and the arrival of their 5 track debut EP 'A Place Like No Other'.
The 'Same Old Story' video features front-woman Alana Beardsley-Best simply 'Messing around and having fun' and was filmed and edited entirely on her phone.
Portland Americana artist Paul Nourigat releases new single "Bad Cards"
No Plexus break new ground on stunning debut album 'Rite of Passage'
OUT NOW: Pieces of Juno – Sense of Self (FFO Ane Brun, Susanne Sundfør, Chelsea Wolfe)
Cosmo's Midnight return with latest single 'Gimme Some More' feat Shungudzo
OUT NOW: Maud – Can't You See Me (FFO Empress Of, Tei Shi, trance)
MASAKA recruits STELLA EXPLORER for his DnB-fused offering "LIGHTS"
iDKHOW reveals the next chapter with new LP GLOOM DIVISIONS and shares new single 'WHAT LOVE?'
HOLLIDAY HOWE releases debut GOD IN MAINE EP
Media Release | POLO & PAN RELEASE NEW EP CARROSSEL DO TEMPO
OMAR APOLO RELEASES NEW EP 'LIVE FOR ME' AND NEW MUSIC VIDEO
TEE GRIZZLEY RELEASES NEW SONG "GRIZZLEY 2TYMES" FEATURING FINESSE2TYMES
CARRTOONS RELEASES NEW ALBUM 'SATURDAY NIGHT'
Amaunet to release new album "Home"
OMD release video for new single 'Veruschka' ahead of forthcoming album 'Bauhaus Staircase'…
Burr Island return with 60s infused anti-capitalist 4th single 'Towers'
ENGLISH TEACHER release brand new single 'Nearly Daffodils' | out now via ISLAND RECORDS
ROOFMAN TRAVELS 4.418 MILES TO RECORD HIS NEW 'ATL EP'
Mary Scholz Releases Sun-Soaked Folk EP 'Poems From Earth'
Viral breakout artist SILK unveils new dance anthem 'On My Mind'
New Music: Ryan Brooks – "VR"
[MOBO UNSUNG] South London riser MELICA smiles back at her adversities across new single "RUN"
KING KAOS Release New Official Video For 'Buried Alive'
Silvia Frangipane lancia il videoclip "Je Voudrais" con uno straordinario tocco fumettistico
Press release: Mau P makes his debut on Black Book Records with "Dress Code"
ROSIE H SULLIVAN SHARES 'ONLY A WOMAN' + ANNOUNCES EP
JESHI — Releases New Single: "Paid Partnership" || + Announces New EP Out 20 Oct
Dom Dolla continues his 2023 trail-blaze with 'Saving Up'
Indie-Rock Trio YAM HAUS Release New EP 'Stupid & Famous'
CAMPBELL / JENSEN SHARE THE NEW SINGLE 'A SONG BY VAMPIRES FOR VAMPIRES'
Helsinki trio VIRTA release new album "Horros" + share "Aelita"
Elyrix Reflects On Money Vs Women With "Bills" (OUT NOW)
Odyssée — Ultraviolet Night
PRINCESS GOES — Release New Album: 'Come Of Age' Today