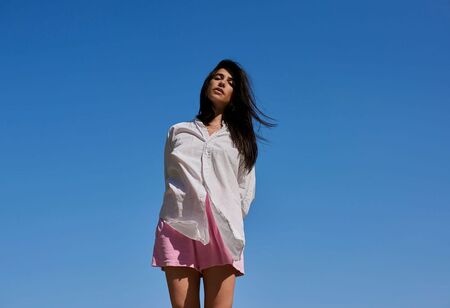 @skopemag news – friday – september 22, 2023 @ 10 am est
https://www.facebook.com/SkopeMag/
https://twitter.com/skopemag
https://www.youtube.com/@skopetv2
https://www.instagram.com/skopemag/
APP – Apple iTunes –
https://itunes.apple.com/app/id1465224822?mt=8
@skopemag APP – Google / Android –
https://play.google.com/store/apps/details?id=hr.apps.n207414718
Support @skopemag –
https://www.paypal.com/donate/?hosted_button_id=3APKAKT8K6ETW
070 SHAKE SHARES NEW SINGLE & VIDEO "BLACK DRESS" OUT NOW VIA DEF JAM RECORDINGS NEW ALBUM COMING SOON
LIL MIGO RETURNS WITH NEW SINGLE & MUSIC VIDEO "DETOX" OUT NOW
The track layers a haunting synth melody over a hypnotic beat as Lil Migo unleashes a flurry of fiery verses. He laces honest bars with raw emotion in a moment of reflection, "So many wounds and these scars, hoping I heal." The accompanying visual reimagines childhood moments in black-and-white as he hustles in school, earns straight A's, and gifts his mom flowers. In a voiceover, he narrates, "Shit even then, I knew I had to be a millionaire…I didn't know music was gonna be my way out." It cuts to present-day as he raps on the red carpet in front of a mansion. Ultimately, the clip tells a full circle story, ending with Lil Migo on top.
ICANDY RELEASES "BIG MAD" FT. FLO MILLI
JELEEL! RETURNS WITH NEW SINGLE "GFU!"
"I really love this record as it has aspects from my signature sound but with the new addition of a club music bounce in the drum rhythm," says JELEEL! "I've also grown a lot since my post album tour, and this song speaks to what comes with that. There's an influx of new people that are coming into my life now as I've gotten more attention, but I'm just trying to do me and be with my day one people!"
Acclaimed Actress New Jazz Drenched Pop Meets Alt R&B Single
DOJA CAT RELEASES FOURTH STUDIO ALBUM, "SCARLET" + "AGORA HILLS" MUSIC VIDEO OUT NOW!
GRAMMY award-winning global superstar Doja Cat releases her new fourth studio album,"Scarlet" today via Kemosabe Records / RCA Records. In addition, Doja Cat dropped the music video for her new track off the album, "Agora Hills".
ACART Release New Single 'Carigrad'
The Carigrad single, from Serbian project Acart, is a symphonic piece with a cinematic aura, born during the lockdown when Aleksandar immersed himself in experimenting with orchestral sounds. Serendipitously, he stumbled upon a documentary about a city that resonated deeply with the themes brought forth by the pandemic – the passage of time, the essence of human spirit, and its indomitable resilience. The eternal and unconquerable spirit of Carigrad left an indelible impression on him, becoming a recurring motif in his creative journey.
British-Indian artist RIKA wears her heart on her sleeve in "All I Need" [300K+ on Insta]
A dreamy number characterised by a romantic blending of elegant orchestral strings and gorgeous guitars, "All I Need" is a tender acoustic love ballad from RIKA which hears the British-Indian artist wearing her heart on her sleeve – elevating her reflective songwriting with her rich, expressive vocal tones.
PRESS INFO: Vanco shares Ibiza-inspired new Afrotech single "Kitchen"
"Kitchen" comes following "HOYA", Vanco's recent collaboration with Tunde, supported by Kaltblut, 15 Questions and more. A track that tells a story of travelling across the world, Vanco created the track based on an epic and inspiring night in Ibiza, where he made a stop en route to the blissful shores of Bali.
Slovenia's sensational band Joker Out unveils highly anticipated single 'Sunny Side Of London'
Slovenia's hottest break-out band Joker Out is set to unleash their latest sonic masterpiece, 'Sunny Side Of London' on 22nd September, off the back of their incredible sold-out Scandinavian tour.
PRESS INFO: Belgian-Angolan artist Martha Da'ro teases new music with audio-visual "Perfection"
Teasing fans and new listeners alike with new music, in this 1-minute and 7-second offering Martha's captivating vocals soar over a minimalistic bassy backdrop, laced with intricate percussion. "Perfection" was born in 2020 – a year marked by significant events for her – but it also helped her express herself in her own way.
PRESS RELEASE – DOBERMANN release 'Summer Devil' music video
PAULINA RELEASES DEBUT EP THE SHOW GOES ON
Budding new electro-pop artist Paulina unveils her sparkling debut EP titled the show goes on. The five-song offering, produced by longtime friend Sam Merkin, presents the singer's heartache wrapped in a bow and tells the story of her journey to growth. With lyrical themes of love, pain, and desire, the recent college graduate's storytelling of relatable experiences with heartbreak and young love allows listeners to feel empowered within the lively and glittery electro-pop beats.
BAKAR RELEASES NEW ALBUM 'HALO' + SUMMER WALKER FEATURES ON HIT SINGLE "HELL N BACK"
Today, British artist Bakar shares his highly-anticipated second album, Halo via Black Butter. In celebration of his album release, the Camden troubadour also drops his brand new single, "All Night". A song fit for the indie sleaze generation, new single "All Night" overflows with melodic guitar riffs and hazy harmonies, conveying the complexities around affection and infatuation.
THE FUNERAL PORTRAIT RELEASE NEW POP-PUNK/ROCK TRACK "DARK THOUGHTS"
EVA UNDER FIRE RELEASES 'LOVE, DRUGS & MISERY – DELUXE EDITION'
CANNONS RELEASE NEW SONG "BAD TATTOO" FROM FORTHCOMING ALBUM 'HEARTBEAT HIGHWAY'
LOLA BROOKE RELEASES NEW SINGLE AND MUSIC VIDEO "YOU" FEATURING BRYSON TILLER — OUT NOW
Charlotte Sands Shares "use me" Music Video
"We wrote 'use me' at a time where I was constantly trying to please everyone around me and felt like I was continuously coming up short of their expectations," says Charlotte. "No matter how hard I tried or how much I gave, it never felt like I was good enough. This song is about finally letting go of that pressure and accepting myself for who I actually am instead of the version that other people want me to be. Creating this song was a really therapeutic experience and I felt a million times lighter afterwards. I hope it makes you feel powerful and reminds you to not put too much weight on other people's opinions of you. Only you truly know who you are."
Introducing, Asha Jefferies
Originally hailing from the coastal region of Northern Rivers in Australia, but since raised and now firmly based in Brisbane, Asha Jefferies is heartily celebrated for her glowing idiosyncratic sounds that lie between classic folk arrangements, melancholic pop songs similar to Angel Olsen or Big Thief with a sense of fun and optimism that could be filed alongside Sheryl Crow.
Tom Walker makes fierce return with new single 'Burn'…
'Burn' arrives as a rallying cry from an artist who made his name – and earned his Number One album, 2019 Brit Award, & international hit in 'Leave A Light On' – for the candour in his craft. But what happens when that artist, with two million worldwide album sales and over three billion global streams in tow, nearly calls it quits?
SHITTYBOYZ DROP NEW ALBUM 'TRIFECTA 3 THE FINALE'
DJ Shadow releases new single "You Played Me"
NEW MUSIC: Sophie Griffiths returns with coming of age anthem, 'My Own Fate'
2023 has been Sophie Griffiths' most exciting year to date, and she continues in fine form with brand new single, 'My Own Fate'. Co-written with dynamic duo, Jin Jin & Theo Douke (Raye, Cat Burns, NoNo, Yebba)
SYLVATICA: new single and official video out today
Liverpool Indie-Post-Punkers Toy Car Release New Single 'Rat Race'
UK R&B-pop riser WALLIS craves a divine love affair in new track "Skin"
In keeping with a string of recent releases from the Northern up-and-comer, "Skin" pays homage to the classic US R&B sounds Wallis draws artistic inspiration from with a retro twist, building to a seductively fiery chorus in lyrics which explore a divine love affair.
Chart Topping Vocal Group Girls Next Door Add Spectacular Harmonies and Captivating Storytelling on New Release "When the Water's Down"
Country music has long prided itself on brilliant storytelling set to music. "When the Water's Down" is a prime example of how a perfectly crafted song, coupled with precisely the right voices, can bring a story to life in the most entertaining way possible.
Valentina goes house with Love Myself Flaurese Remix
Following the release of Valentina's latest single 'Love Myself' she returns with a house remix of the track – remastered by West London DJ and producer Flaurese.
The remix of the track keeps within the track's eerie and melancholic nature yet adds a more uplifting element to the song, making it the perfect song to play towards the end of the night. Flaurese replaces the tracks original electric organ instrumentation with synths experimental sound effects over a steady Lo-Fi house beat.
Australian Chart Toppers THE BUCKLEYS release new single "Wondering"
"'Wondering' is a song about those people that come in and out of your life and for whatever reason or regardless of how much time has passed," explains Sarah Buckley of chart-topping Australian band The Buckleys about their new single and video (their first new music since 2022's critically-hailed EP Take It As It Comes). "Every once in a while, you find yourself going, 'Hmmm I wonder what happened there? I wonder what they're doing? I wonder who they're with. Without any big emotion – love, hate, or longing necessarily attached, you're just kind of 'Wondering' (….and then wondering, why you're wondering….and, if they're wondering?!)," she laughs, realizing she's caught in a conundrum.
Jesse Boykins III explores desire on "Go With The Feeling"
Rapper/Producer Devin Malik Drops "Wallflower"
Written and co-produced by Devin Malik alongside Oren Yoel (Miley Cyrus, XXXTentacion, Joji), "Wallflower" marks the second official single issued from Malik and sets the tone for his forthcoming debut visual heavy multiple media project.
Girl-Power Anthem – music submission
After releasing my debut EP "Uplifted" which has surpassed 150k, 'Satellites' marks a beginning of a new era. A a catchy Alt-Pop fused Indie-Pop focus track produced by Ian Barter (UMG) is a cheeky and energetic anthem of 'Girl-Power', self worth and confidence. It was featured, among others, by EARMILK and CLOUT.
Values Here release debut album Take Your Time, I'll Be Waiting, on End Hits Records
May Devun gets our hearts racing with new single "All That I Want"
With the sounds of heavy electric guitar quickly followed by a light trill May Devun begins the song. There are many successive moments of no music, all quickly followed by a burst of sound creating a powerful impact of music under May's intense opening verse. She sets the scene when she sings out, "The simplest words that you could say / Echo like a song in my mind."
nobody likes you pat Shares 'Dear…' EP + New Single "Look At You Now"
Saint Paul, Minnesota-based artist nobody likes you pat, the moniker for singer-songwriter Pat Kiloran, is thrilled to share his new EP dear… via Nettwerk. Known for his moving melodies and stimulating lyrics, Pat brings a renewed introspective and intimate quality to his latest project.
Pete Rock laces Kool Sphere "Resilience" (VIDEO)
ALINA BARAZ RETURNS WITH EMOTIONALLY CHARGED NEW SINGLE "DON'T BUY ME ROSES"
"Don't Buy Me Roses" is an ultra-modern take on turn-of-the-century alt-R&B. Complete with backing vocals from R&B star Col3trane, Alina's dreamy hit is a sonic concoction that leaves a lasting impression. Her heart-racing vulnerability results in a fierce commitment to total emotional transparency, creating a safe space for listeners to live vicariously through her experiences.
Alt pop artist Lxandra announces EP & shares bubbling track "Blonde" out now
The Wheel Workers Release "Harbor" on Vinyl + Share New Video
ÁLVARO DÍAZ RELEASES NEW BOUNCY TRACK "PLN"
Today Álvaro Díaz released a bouncy new single "PLN" [Pa Las Nenas] produced by Albert Hype and Orteez which showcases his unique and innovative style as well as his fluidity in making songs from different genres. "PLN, Pa' Las Nenas, is a song I tried to make for most of the fans to feel good. I was inspired when I was at the shows and wanted to dedicate a song to all the girls who were there right now, but also for the guys to be able to sing and dedicate it. The rhythm is really entertaining and pretty cool. I kept creating something funky to continue building up this preview for Sayonara."
Asha Jefferies Trusts Her Body on "Cruise Control"
"Cruise Control" follows Jefferies' distinct way of writing glowing idiosyncratic sounds that lie between classic folk arrangements, melancholic pop songs similar to Angel Olsen or Big Thief with a sense of fun and optimism that could be put alongside to Sheryl Crow. With such a wide range of influence and comparison, the songs of Asha Jefferies beg you to listen again as you realize her arrangements, down to the clever percussion and the expert use of a live band for engaging pop music, make for something we haven't quite heard yet. Coming from the most vulnerable depths of a young woman learning to express her queerness, Jefferies' songs are euphoric in more ways than one.
LU KALA REVEALS NEW SINGLE ' HOTTER NOW'// LISTEN HERE
Today, Congolese-Canadian pop star LU KALA reveals her latest single 'Hotter Now'. Drenched in a flood of animated pop vibrancy, with this new song, LU KALA is bringing an elevated, distinctive sound and style to the world of pop in her own unique way.