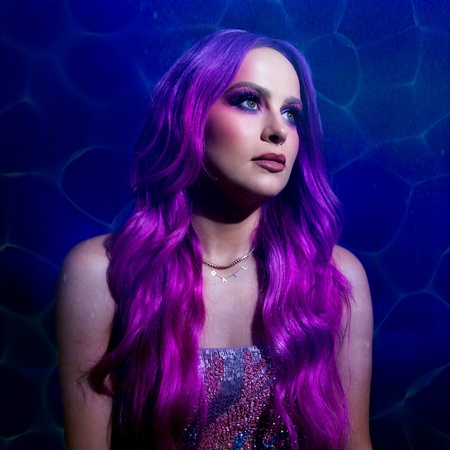 @skopemag news – friday – september 22, 2023 @ 1 pm est
https://www.facebook.com/SkopeMag/
https://twitter.com/skopemag
https://www.youtube.com/@skopetv2
https://www.instagram.com/skopemag/
APP – Apple iTunes –
https://itunes.apple.com/app/id1465224822?mt=8
@skopemag APP – Google / Android –
https://play.google.com/store/apps/details?id=hr.apps.n207414718
Support @skopemag –
https://www.paypal.com/donate/?hosted_button_id=3APKAKT8K6ETW
JUST RELEASED! ROBERTO FONSECA'S "LA GRAN DIVERSIÓN"
After months of anticipation teased by the release of a pair of well-received singles, Roberto Fonseca's latest full length La Gran Diversión (Big Fun) is hitting the streets today via Wagram Music. The sizzling 10-song set from the famed, Grammy-nominated pianist skillfully crafts an affectionate, contemporary homage to the rollicking sounds of Cuba's golden age in the '50s and to the 30's Paris cabaret, Cabane Cubaine. A third single from the album Baila Mulata (Dance Mulatta) and its accompanying video, are begin dropped today, as well.
Jayli Wolf unleashes highly anticipated new EP 'God Is An Endless Mirror'
Electronic artist BLVMENKIND to release D&B single 'On My Own' (feat. Tom Wavy)
Icewear Vezzo and YTB Fatt Dare You to "Come Outside" in New Video
Abigail Barlow Returns with "Rock Bottom"
GRAMMY-award winner Abigail Barlow is back with "Rock Bottom," the first track off her upcoming debut solo album Princess Pop, due out early 2024. A culmination of the past year's ups and downs, "Rock Bottom" (co-written with Kings and Gus Ross, who also produced the track) is a statement from an artist who has reflected, learned, and grown – an artist who has realized that her voice and message continue to resonate powerfully as she looks ahead to the future.
BEN GOLDSMITH DROPS DEBUT ALBUM, THE WORLD BETWEEN MY EARS
NEW lyric video from DISTORTED FORCE ("Achérondas" out from "Angelic Bloodshed" album)
Atlanta Dream Pop Artist BATHE ALONE Shares New Single "Gemini"
Knock2 joins forces with Dillon Francis for 'buttons!', out now via 88rising
"buttons!" is a master display of tension and restrain with builds, drops and chops, the wobbly sax samples token with Dillon's sound. Fusing together the eclectism of both artists, Knock2 shares, "When I saw Dillon followed me on Instagram it was surreal because he was one artist I had always looked up to. I admired how fun and creative his music was and it all matched his personality so well. I sent him a demo back in December and he ended up loving it, which is how the collaboration started. We got in the studio and he wrote the second drop which really completed the song. Buttons is a light hearted, fun track that represents both of our styles and weirdness."
RIVAL SONS SHARE NEW SINGLE "MERCY"
Take That Release New Single 'Windows.' Announce Ninth Studio Album 'This Life'
MORGXN ANNOUNCES FULL STUDIO ALBUM 'BEACON;' DROPS SINGLE & VIDEO "MY REVIVAL"
Danny Towers & Tony Shhnow Are Coming in "Heavy"
PETER MANNING ROBINSON INVITES US INTO A UNIQUE WORLD OF ORGANIC SOUNDS ON "WAY STATION" NEW EP DISTURBANCES OUT OCTOBER 20TH
New Music: KRISTI LANE SINCLAIR shares new video for "End Of The Rope"
Kristi is an artist completely unafraid to plumb the depths of darkness in search of a glimmer of light. That's precisely what she does on Super Blood Wolf Moon, an awe-inspiring 12-song collection that reflects the harrowing experiences women suffer at the hands of domestic abusers.
Pkew Pkew Pkew Release New Album 'Siiick Days' via Stomp Records
Pop-punk band of party-loving delinquents Pkew Pkew Pkew have officially dropped their new album, Siiick Days, via Stomp Records. Recorded over 10 days in Asbury Park by Pete Steinkopf from The Bouncing Souls, stream Siiick Days in full now via your preferred platform. Following previously released singles "The Dumbest Thing I Ever Done," "The Night John Buck Hit Three Home Runs" and their accompanying music videos, Pkewx3 have also shared new visuals for the record's "Farside Bathroom." Watch + share now on YOUTUBE.
YVNGXCHRIS UNLEASHES ENERGETIC NEW SINGLE & MUSIC VIDEO "EMILY" OUT TODAY
Rising Singer-Songwriter Caleb Hearn Announces 'Birthdays & Funerals' EP Out 11/17
Nashville-via-North Carolina singer-songwriter Caleb Hearn is set to dazzle the music world once again with his latest single "Birthdays & Funerals," a sonorous journey through love's landscapes. The single is a preview into his forthcoming EP of the same title (via Nettwerk), showcasing Hearn's exceptional talent for weaving heartfelt narratives into his music.
Emerging Genre-Bending Icon Paytra Enters Her "Villain Era"
Paytra continues to encourage listeners to be the best version of themselves with her new song "Villain Era." Her distinctive upbeat sound and evocative lyrics deliver a message that challenges societal expectations and motivates listeners to embrace their inner strength. "Villain Era" is now available to stream on digital platforms.
Chicago's Calboy Releases "Gang Time" ft. Skilla Baby + Accompanying Visual Today
In the visual, we see Calboy and Skilla Baby iced out, flaunting stacks of cash, as they rap back-to-back. "Gang time, I'm on the e-way with this bitch, she throwing up gang signs / Oh this your bitch, she gave me brain, she got a great mind / I'm drippy, drippy, fly as fuck, bitch I got hang time," Calboy raps.
JASON DERULO SE SUMA AL REMIX DEL EXITOSO TEMA DE BEÉLE Y FARRUKO, 'SANTORINI'
BRIT AWARD WINNER TOM WALKER MAKES FIERCE RETURN WITH "BURN"
MaddBayy Drops Dreamy New Single "Cherry Trees"
MaddBayy, the dynamic duo known for seamlessly blending Eastern and Western musical influences, has just dropped their newest gem, "Cherry Trees." This captivating track takes listeners on a love-filled adventure and leaves a mark on the hearts of those who experience it. "Cherry Trees" is available to stream and download on all digital platforms.
LANDON BARKER SIGNS TO DTA RECORDS & RELEASES "FRIENDS WITH YOUR EX"
LA-based Singer-Songwriter Emily James Shares the First Chapter of 'the aLtErNaTeS project'
The Suicide Disease Release New Single "Flood"
Today, Long Island's rock/metal band The Suicide Disease have released new single "Flood" via Zodhiac Records, produced by Ricky Armellino of Ice Nine Kills and KJ Strock. (Machine Gun Kelly, Crown The Empire, Motionless in White, We Came as Romans)
aldrch Unveils Exhilarating Debut Album 'industry standard'
AUGUST ROYALS RELEASES NEW SINGLE "DROWN"
Daya shares new single "Downtown"
Floor Space Share Explosive Single "Self Destruct"
KANE BROWN RELEASES "I CAN FEEL IT" TRACK & MUSIC VIDEO
Travis Book's New Single "Reminds Me of You"
For Skope: Bhaskar and London's JADED know when they see it on new dark tech-house single (out on CONTROVERSIA)
Cozmic, Kiran + Nivi, Stevie Mackey, Maejor & More Team Up for Mesmerizing Global Pop Track "Una Famila"
"Una Famila" is more than a song; it's the heartbeat of the festival and its important message to the world especially in these times of division and polarization . It encapsulates unity, love, and shared humanity in an accessible way that will inspire millions around the importance of us all coming together as a One World Family. Cozmic, Kiran & Nivi, Stevie Mackey and Maejor's artistic alchemy promises a song that transcends borders and languages.
DUNCAN LAURENCE RELEASES NEW ALBUM SKYBOY OUT TODAY
To bring this vision to life, he once again collaborated closely with his husband and frequent collaborator Jordan Garfield during sessions in Los Angeles, Stockholm, and Amsterdam with producers such as Sam de Jong, Leroy Clampitt, Stephen Wrabel, Eric Lévi, and more. Nodding to formative influences a la Elton John, Freddy Mercury, and Rolling Stones, Duncan channeled raw energy and emotion with powerhouse vocal performances and his most open-hearted songwriting yet. He most recently teased the album with the standout "Rest In Peace," generating over 1 million streams.