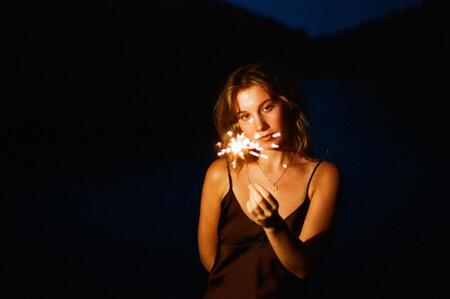 @skopemag news – wednesday – september 20, 2023 @ 2 pm est
https://www.facebook.com/SkopeMag/
https://twitter.com/skopemag
https://www.youtube.com/@skopetv2
https://www.instagram.com/skopemag/
APP – Apple iTunes –
https://itunes.apple.com/app/id1465224822?mt=8
@skopemag APP – Google / Android –
https://play.google.com/store/apps/details?id=hr.apps.n207414718
Support @skopemag –
https://www.paypal.com/donate/?hosted_button_id=3APKAKT8K6ETW
ALINA BARAZ EXPLORES PARADISE IN NEW "KEEP ME IN LOVE" VIDEO
Directed by The Williams, the video opens up with an escape to paradise, a world where being alone is the highest form of self-love. In that, Alina makes the most of her solitude without taking away from the vulnerable lyrics.
JEBEDIAH MAKE TRIUMPHANT RETURN WITH FIRST NEW SINGLE IN 12 YEARS, 'GUM UP THE BEARINGS' + ANNOUNCE NATIONAL TOUR + WAM HALL OF FAME
After more than 12 years between drinks, beloved Perth rockers Jebediah have emerged from their slumber, announcing their triumphant return with a bang thanks to new single, Gum Up The Bearings. Their first release in collaboration with Cooking Vinyl Australia, and first piece of new music since the release of 2011's Kosciuszko (which hit #6 on the ARIA charts), Gum Up The Bearings is what fans' ears have waited years for, with the energetic piece of pop-rock showcasing the group's classic fun-loving approach to their craft, while providing a look at the musical evolution that has transpired in the years since.
Grammy Nominated Producer Disco Pop Rock Banger
Los Angeles indie-pop vocalist KiKi Holli creates stunning and soulful music woven with intricate emotive storytelling for a truly captivating and cathartic listening experience with an eclectic musical aesthetic. Holli draws on inspiration from her rich theatrical background, as well as from iconic artists such as PRINCE, Dusty Springfield, The Cure, Bowie, Stevie Nicks and Siouxsie and the Banshees.
Glassio x Beauty Queen whispering, psych-electro pop anthem
Built around the melodic and lyrically oblique songwriting of Irish-Persian musician Sam R., Glassio has become one of New York City's staple Indie-Electronic outfits over the past 7 years, garnering millions of streams online and amassing a loyal fanbase around the world. Born out of a love for applying a melodic sweetness to brooding dance beats, the indie-pop outfit has carved out a unique sound that often bridges influences from Big Beat to Chamber Pop to New Wave.
QUITTER Reveals Video For New Single 'Sword Fights'
EMELI SANDÉ SHARES THE NEW SINGLE 'HOW WERE WE TO KNOW' FROM HER NEW ALBUM WHICH FOLLOWS ON NOVEMBER 17TH
'How Were We To Know' is full of drama and spectacle, as Emeli masters the art of the slow-build by opening with a devastating wolf-cry of a falsetto, enveloped by soft keys and swooning strings. While she sounds fragile at first, her delivery grows steadily more resolute as she absolves herself, and her lover, of any blame for this fractured relationship. At the climax she unleashes the full force of her voice, letting it soar, belting with unfiltered emotion. The song is a triumph, showcasing an artist at the very height of her powers.
The Shining Hours New Release "Feeling So Fine"
THE SHINING HOURS RELEASE "FEELING SO FINE": The Shining Hours, consisting of Joseph Peters on guitar, Bill Peluso on drums, Manuel Patio on bass, and David Tsai on vocals and guitar, have just released their latest track titled "Feeling So Fine." The song openly explores the bittersweet emotions of relationships that ultimately end up being adverse by their very nature. The Shining Hours aims to inspire listeners with their well-blended, energetic tracks that evoke a sense of nostalgia. The track is a perfect representation of the band's sound that combines elements of alternative indie and dream pop. "Feeling So Fine" is an engaging flow that is mellifluously remarkable. Within the framework of design The Shining Hours melodic flow works, it most definitely resonates and covers all music points.
CAULDRON Reveal Video For New Single 'Standing In Awe of A Monument' Released 20th September 2023
ABSTRACTED Unveil New Music Video for "Introspection – Ego Death"
The Brazilian progressive death metal act ABSTRACTED – whose sound blends blistering technicality with melodic and atmospheric moments — have unveiled a new music video for their song "Introspection – Ego Death" from their latest album, Atma Conflux. The new video can be viewed HERE –
Beatenberg share new song, "Eau De Toilette"
Today, Beatenberg release new single "Eau de Toilette" which follows their first single of 2023, "Don't Call Her Over You," and announce their biggest headline show in the UK to date at Koko on April 18. "Eau de Toilette" is self produced and mixed by Nathan Boddy (Mura Masa, PinkPantheress, Gabriels).
Growling force is the new one from Bear Within Us "Down"
We are thrilled to announce the release from the Tampa, Florida band Bear Within Us – "Down". Bear Within Us continues to build their distinctive strength with their single, "Down." At times it can feel like the world is constantly pushing so many around and down, but it is in the refusal of this single that embodies that strength of tenacity and showcases the quality of music Bear Within Us brings.
Leeds 'super group' CHINA STEPS (ft. members of Eades, Van Houten) release new single "Tintwhistle", ffo: Deerhunter, Eels, Brian Jonestown Massacre
Leeds indie-rock newcomers China Steps have shared their new single "Tintwhistle". Produced by Chris Mulligan (WH Lung), "Tintwhistle" is out now via Bam Bam Records.
Bringing together members from esteemed Leeds bands Eades, Van Houten and the now defunct Party Hardly, collectively the four-piece have already toured with acts including Wunderhorse, The Orielles, The Wytches – but now, China Steps arrive fully fledged in their own right.
Johnny Marr Announces New Album SPIRIT POWER: THE BEST OF JOHNNY MARR Out November 3rd
Johnny Marr has announced Spirit Power: The Best Of Johnny Marr for release on November 3 via BMG. The album is a personally curated collection of tracks from the last ten years of Johnny's solo career plus two brand new songs produced by Johnny Marr with his co-producer James Doviak, titled "Somewhere" and "The Answer." Released today, "Somewhere" arrives with immediate anthemic magnetism, offering an exciting glimpse of a future fan favorite.
Essence Of Datum Drops New Single "Y Domination"
Instrumental Prog Metal band Essence of Datum releases their second single, 'Y Domination,' from their upcoming album 'RADIKAL RATS,' set to be released on October 6th, 2023.
CHAI || PRESENT NEW SINGLE/VIDEO "GAME" || NEW SELF-TITLED LP OUT THIS FRIDAY VIA SUB-POP
CHAI — the beloved Japanese quartet of identical twins MANA (vocals/keys) and KANA (guitar), plus drummer YUNA and bassist/lyricist YUUKI — present their new single/video, "GAME," from their forthcoming self-titled album out this Friday, 22 September via Sub Pop.
CHEERY Released Single "Bliss" on Spirit House Records Today!
Kansas-native and current Liverpool-based artist Cheery has announced that their single Bliss has been released by Spirit House Records today, September 20. This single, along with its music video, are part of Cheery's upcoming debut album, to be released by Spirit House Records.
Legendary LA Rockers ANGELES Release Official Video for New Stand-Alone Single 'Crimes of Insanity'!
Platinum selling Legendary LA Rockers ANGELES have released an official music video for their new stand-alone single 'Crimes of Insanity'. Music and Lyrics by Dale George Lytle. Currently the band is working on more songs for their upcoming new album.
J8KE Returns With Heartfelt New Single "Hold Me"
Following his breakout single late last year, singer-songwriter J8KE has released his latest heartfelt project, "Hold Me." "Hold Me" is a rhythmically pulsing anthem capturing the hopeful energy of a young man turning over every rock in his search for intimacy. J8KE's genre-diverse-inspired acoustic groove was mixed and mastered by producer Marco Silvenses and is now available to stream or download on all major music platforms.
Beharie shares playful, cheeky track "Desire" ahead of debut LP
KADABRA: new video "The Serpent" streaming
About the song, vocalist Garett Zanol says: "The song details the internal battle of temptation the continually rears it's head. The Witch refers to somewhat of a paralysis figure the constantly holds me back from progression. The Witch is described as being defeated by the serpent aka myself." The video was produced by Mothpowder Light Show.
Grandiose synchronised swimming in Erin K's 'Breathe' video
Autarkh Reach Inner Peace on New Single
Rising Alt-Pop Artist Blurry Drops Her Debut Single "Lonely Illusion"
In a world where positivity often takes a backseat to cynicism, emerging artist Blurry presents a refreshing perspective with her debut track, "Lonely Illusion." Blurry's first release utilizes the power of transforming frustration into art, providing a melodic, upbeat song that serves as a relatable outlet for listeners. "Lonely Illusion" is now available to stream on digital platforms.
BUSH ANNOUNCES FIRST GREATEST HITS AND NEW TRACK "NOWHERE TO GO BUT EVERYWHERE"
With over 24 million records sold, 1 billion streams and a procession of No. 1 hits, the GRAMMY®-nominated, multi-Platinum band — comprising Gavin Rossdale (vocals, guitar), Chris Traynor (guitar), Corey Britz (bass) and Nik Hughes (drums)—stand tall as rock outliers whose imprint only widens as the years pass. Loaded provides an expansive view of the band's incredible legacy with 21 tracks spanning nearly 30 years. Today, BUSH shared "Nowhere to Go But Everywhere," a powerful reflection on the shifts in perspective that time brings. Rossdale wrote the track, which is the second-to-last song on Loaded. He and Corey Britz produced it.
The Menzingers Share Emotional New Single "Come On Heartache" & Cinematic Performance Video
Bittersweethearts Release "Empty" Music Video
Whey Jennings Finds Redemption & Salvation On Critically Acclaimed 3rd Studio EP "Just Before The Dawn"
Country singer-songwriter Whey Jennings is readying for the release of his new EP, Just Before The Dawn, due out Friday, September 22 by Dirt Rock Empire. Jennings finds salvation and redemption on his critically acclaimed third EP, delivering his most personal, self-reflective and storyful set of songs he's released to date. With next level production by Music Producer Gary Carter and music videos to accompany the songs, Jennings is proudly carrying the torch of the traditional country sound – which his pioneer Grandparents started – confidently into the future.
VANTABLACK WARSHIP's New Video "We Shall Not Sleep"
If a caffeine jolt of java doesn't do it for you in the morning, Montreal, Canada's Vantablack Warship's newest video "We Shall Not Sleep" is the perfect wake-up call to get your day started. With its heavy speed demon riffs of hardcore thrash and groove, this is your wall-smashing ready tune to get your heart pumping. Off their latest album "Last Of The Hardmouthed Poets" released this past April on Quebec label BAM & Co. Heavy. Vocalist Yannick "Pil" Pilon explains the track further:
SYDNEY ROSE ANNOUNCES DEBUT ALBUM "ONE SIDED" OUT NOVEMBER 10
Rose revealed of the track, "'You'd Be Stars' is definitely one of the happier songs I've written. It pays tribute to an important friendship and how happy I was at the time. The song incorporates all the things that made the relationship so special, like car rides, phone calls, and movies!"
Ovtlier Releases New Single "Dead Man Running" + Official Music Video
Ovtlier's latest release, "Dead Man Running," has made its debut on all major music platforms via a distribution partnership with ONErpm. Adding to the excitement, the music video for the song, directed by Tom Flynn, known for his work with acclaimed artists such as All That Remains, Body Count, and 10 Years, is bound to leave a lasting impression.
NYC YOUNG GUN JACKSON AUGUST RELEASES NEW SINGLE "ITS OVER" ft. YOSHI T.
JOYNER's "Ted Lasso" Is A Heartfelt Tribute to The Indie Pop Sisters Late Mother
Indie pop duo JOYNER, comprising the talented sisters Summer and Torrey Joyner, are proud to unveil their latest single, "Ted Lasso." This soul-stirring track is not only a testament to the duo's musical prowess but also a deeply personal tribute to their late mother, marking the beginning of a significant and transformative journey.
Sha EK & Bandmanrill Have No Time to Waste in "Crash Out" Video
One of the East Coast's most explosive, fast-rhyming duos, Sha Ek and Bandmanrill thrive on the cutting edge with their innovative blend of Bronx drill and Jersey Club sounds. The pair shares their new video for "Crash Out," a highlight from their recent project, Defiant Presents: Jiggy In Jersey (ft. MCVERTT). At under two minutes in length, Sha and Bandman don't leave a single bar to waste, attacking the track's hauntingly hectic fiddle melodies and blistering percussion mercilessly from start to finish. The SPACEHRTS-directed video for "Crash Out" shows the pair posted in alleyways and corridors under the cover of darkness, ready for action, or standing before the backdrop of the George Washington Bridge, highlighting their North Jersey-Uptown connection as they dare opps on either side of the Hudson to jump across.
Jaymellz Hits Home With Relatable New Single "Communication"
Surging hip-hop artist Jaymellz unveils his latest single, "Communication," an engaging and smooth R&B-inspired track about the troubles in relationships. "Communication" fluently incorporates snappy hip-hop instrumentation with calm and infectious melodies. Reminiscent of memorable late 2000s R&B and rap collaborations, Jaymellz skillfully harmonizes the genres. "Communication" is now available to stream on all digital streaming services.
Soulful Megzz Mesmerises on New EP 'Through the Motions'
Blending her own mix of R&B, neo-soul, and pop, Through the Motions is "an unapologetically honest and personal body of work that explores themes of consent, boundaries and self-love, grief, mental health struggles, and most importantly – recovery".