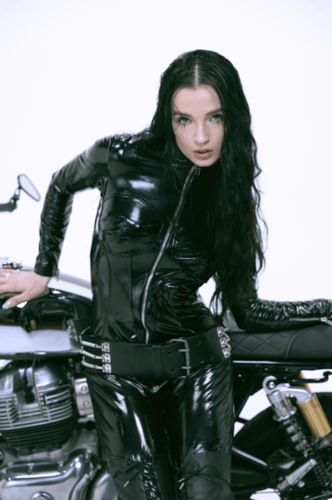 @skopemag news – tuesday – september 12, 2023 @ 8 am est
https://www.facebook.com/SkopeMag/
https://twitter.com/skopemag
https://www.youtube.com/@skopetv2
https://www.instagram.com/skopemag/
APP – Apple iTunes –
https://itunes.apple.com/app/id1465224822?mt=8
@skopemag APP – Google / Android –
https://play.google.com/store/apps/details?id=hr.apps.n207414718
Support @skopemag –
https://www.paypal.com/donate/?hosted_button_id=3APKAKT8K6ETW
[PRESS] Mustard Plug's New Album Is Out Now!
The wait is finally over! It's been nine years since Mustard Plug have released an album, but that all changes today with the release of Where Did All My Friends Go? Their eighth studio album – and first with ska powerhouse Bad Time Records -is a culmination of everything that has kept Mustard Plug one of the most beloved ska bands of the last 30+ years.
Skope video submission: Cam Gnarly, "I Don't Play Bout U". San Bernardino rapper preps "Northside Gnarly"
KRIEG: US Black Metal Cult Releases "No Gardens Grow Here" Video/Single
"No Gardens Grow Here" is the dismal new single from time-honored, Philadelphia-based black metal collective, KRIEG. Delivered through a harrowing video, the song is the newest harbinger of the band's long-awaited new LP, Ruiner, nearing October release on Profound Lore Records.
Jaakko Eino Kalevi enlists Alma Jodorowsky for "Palace In My Head"
A chance introduction by a mutual friend in Jaakko's new home of Athens led to the wonderful collaboration with Alma. Writing the lyrics together for the exotic electro-pop track "was all very spontaneous and easy," says Jaakko. "I had an early demo of this for many years on my computer and didn't know how to finish it. I re-recorded it in the studio and luckily got Alma to help me finish the chorus part. The chorus and verse are from different worlds, in my opinion. The verse is very dramatic and dark and then the chorus is bright and comforting."
TERMINAL DUSK Unveil Haunting Video For "Marionette"
TERMINAL DUSK have unleashed the haunting music video for "Marionette", the title track of their latest EP.
REIGN OF Z Release Official Music Video for "Nothing Gold Can Stay"
Pennsylvania based, dark melodic metal band REIGN OF Z has released the official music video for their heartbreaking new single, "Nothing Gold Can Stay". Written by ROZ, JUSTIN SPAULDIN, and STEVE SOPCHACK, with lyrics from front-woman ZOSIA WEST, the deeply moving new single poignantly expresses the life-shattering pain and trauma of loss and grief. With an equally impactful music video directed by TOM FLYNN and produced by the band, "Nothing Gold Can Stay" is both beautiful and desolate, with equally impactful and tear-inducing visuals, while ultimately reminding listeners that loss only hurts because of the beauty that precedes it.
THE VIDEO FOR BONNIE TYLER'S 80S SMASH HIT 'TOTAL ECLIPSE OF THE HEART' HAS REACHED A BILLION VIEWS AT YOUTUBE
Insanidade releases music video for "Crazy Life"
TAPROOT RELEASE SINGLE "FAVOURITE SONG"
Michigan Hard Rock favorites TAPROOT have released their new single "Favourite Song", the first official single from their upcoming album SC\SSRS, in stores 9/29. Featuring a guest appearance from NONPOINT vocalist Elias Soriano, the track hit digital outlets on September 1st, with a visualizer lyric video available below. Produced by guitarist/vocalist Stephen Richards at The Loft in Saline, MI, and mixed by Matt LaPlant (Nonpoint, Skindred), the album, fully written and recorded by Richards, will be the band's first studio release since 2012's The Episodes (Victory), available Sep 29th at retail and all digital outlets Worldwide via THC: Music/Seven Arts/Amplified Distribution.
Sarah Mary Chadwick — Someone Else's Baby
New Zealand born, Melbourne-based Sarah Mary Chadwick will release her eighth studio album "Messages to God" on Friday September 15 via Kill Rock Stars. Today she shares "Someone Else's Baby", fourth single taken from the record.
SHINee's KEY Releases 'Good & Great – The 2nd Mini Album'
Title track "Good & Great" is an instant mood-lifter pop dance track, unfolding around a rhythmic piano and a rubbery bass line. The feel-good lyrics, written by KENZIE, hears KEY projecting confidence in himself and his work: "I'm good, I'm great! I work, get paid, thank God all day, I love it, I'm epic."
Atlas : Empire unveils new music video for "Last Will & Testament"
UK Progressive/Alt.Rock band Atlas : Empire is proud to present their latest artistic masterpiece – the music video for "Last Will & Testament."
Mustangs Of The West "Sea of Heartbreak" Music Video Premieres via Americana Highways
Today, Americana Highways premieres the new music video "Sea of Heartbreak" from all-female country quintet Mustangs Of The West. The video is directed by filmmaker Mike Bruce. His cinematic storytelling weaves together a retro setting with the band's lush harmonies and a tale of love lost. "Sea of Heartbreak" is the title track from the band's new album, released July 28 on KZZ Music/Blue Élan Records.
MOLD! shares highly anticipated self titled album
Miami-based band Mold! shared their self-titled album. The record marks the second full length of the Miami-based trio, and it will also be available on vinyl. Their signature sound, a blend of noise and punk with a splash of psychedelia, is creatively reflected in their new collection of songs.
Tennessee Holy Water embodies Southern Rock in new anthem "Choices"
The song starts with an attention-grabbing classically southern electric guitar riff that has you hooked. The drums soon join with a loud crash and the band melds together to create this awesome head-banging rock sound. The music mellows, dropping down to just guitar before a cymbal roll bringing us into the lyrics. Frontman Jesse Vickers' smooth voice sings out the first line "Stepping through the door, I've been gone so long." The band continues to rock out as Jesse reminisces on some of the past mistakes he's made. In the chorus, he reminds us that time may heal all but the memories remain with the lyrics "Every wound heals but the scars don't fade / They remind me each day of the choices I've made." The song goes into an electrifying guitar solo that will blow you away.
Actor/Horror Icon COURTNEY GAINS Shares New Single, "Look Out"
"'Look Out' was originally written on acoustic guitar, as are many of my songs. It started with the verse and the line 'The bigger they come, the harder they fall…' popped into my head. That lead to the whole lyrical idea of having to throw a boxing fight. When the chorus came, the thought of 'Look out your gonna hit the wall' came through and that's how it all came together. If I get a chance to make a music video it would definitely be very film noir, set in the '40s and black and white!"
Single & Video: ADST Music ft. Sing Steph – Hello
After making a fiery statement to match the season's energy as well as a major impact on the college radio circuit and #1 single in July on Bass Hit Radio with the bar-heavy "Summers Eden" (featuring Let the Dirt Say Amen, Sean Born & Damo Hicks), DMV hip hop artist ADST Music returns to appropriately close out the summer with his latest single, "Hello".
Berlin artist Robert Kretzschmar releases new music video, "Apartment"
Berlin indie pop / alt folk artist Robert Kretzschmar is releasing his forthcoming full-length, Homecoming, on October 13th via Einfach Jason + Wagram Stories Berlin. The final single from the record, Apartment, will be out September 9th.
POPPY RELEASES PULSING NEW SINGLE "MOTORBIKE"
Today, singer, songwriter, subversive performance artist, video director, and purveyor of surrealist chaos, Poppy unveils the latest track off of her forthcoming new album, Zig, set for release on Sumerian Records on October 27th, 2023. Entitled "Motorbike," the sensual track opens with darkwave-inspired synths and an ominous voice pondering, "I wonder why, nothing catches my eye, quite like the sight of a girl with a powerful machine between her legs." The song is launched into a bassline-driven dark pop anthem, marrying bold industrial beats with soft vocals to create a sound that is wholeheartedly, unabashedly Poppy.
Parquet — Miami Vice
French Avant-Rock band Parquet shares new single "Miami Vice". The track is taken from "Sparkles & Mud," their upcoming album out October 27 via Carton Records.
German Folk Melodic Metal Discovery Silent Revenants Unleash "Siren" (Lyric Video)
German melodic metal six-piece sensation Silent Revenants have just released the lyric video for their new single "Siren", a dark and personal song that explores the haunting power of the past. The track is taken from their upcoming album "The Withering Of The Blue Flower", which will be out on October 13th, 2023 via Wormholedeath.
NEW SINGLE: MALKA – What You Get Out (FFO tUnE-yArDs, Little Dragon, Jane Weaver)
As the highly anticipated release of her fourth full-length album, Anatomy of Sight, draws closer, the multitalented artist Tamara Schlesinger, known by her creative moniker MALKA, is unveiling the third and final single from this captivating record.
Post Rock & Experimental: Amphettamine creates cinematic atmospheres in new album "De: Compondo"
All lyrics are about personal themes of Amandha Ribaski (founder of Amphettamine), following an obscure and everyday theme, seeking to be as real and sincere as possible, with the instrumental following the nuances. The album had some guest appearances and was produced in the studio "Funds House", being released by the label Electric Funeral Records.
Colombian Melodic Death/Black Metal Band ESHTADUR Drops New Lyric Video For "Umbra"
"This is the purest and darkest song I've ever written, I am very honored for being able to add a real symphonic orchestra and arrange whole parts, but my favorite addition besides "Purhepecha" an ancient native language of America, is the participation of a very beautiful folk instrument, original from Colombia, the tiple." – says the band.
VAN MORRISON'S NEW ALBUM 'ACCENTUATE THE POSITIVE' TO BE RELEASED ON NOVEMBER 3RD FEATURING THE NEW SINGLE 'SHAKIN' ALL OVER'
Like this year's acclaimed 'Moving On Skiffle', 'Accentuate The Positive' sees Van Morrison returning to one of his childhood passions: this time rock 'n' roll. Growing up in Belfast shortly after World War II, he was immensely inspired by the heady sounds of 20th century blues and rock 'n' roll. Listening to artists such as Fats Domino, Chuck Berry and The Everly Brothers, it wasn't long until Van was intuitively reinterpreting these sounds with his own band in local hometown venues.
Swiss Blackened Sludge Metallers WIZARDS OF WIZNAN Reveal Full Album Details; New Single "La Sorcière du Végenand" Now Streaming
Following their recent collaboration with Italian label ARGONAUTA Records, Swiss Blackened Sludge Metallers WIZARDS OF WIZNAN are excited to unveil full details about their eagerly anticipated debut album, set to release on September 29th. Leading the way is their latest single, "La Sorcière du Végenand," a foreboding composition that immerses you in a world of dense, sludgy soundscapes.
DREAM WIFE — Share New Single: "Love You More" || + UK Tour Kicks Off Next Month
London-based trio Dream Wife – vocalist Rakel Mjöll (she/her), guitarist Alice Go (she/her), bassist Bella Podpadec (they/them) – released their electrifying third album, 'Social Lubrication', this Summer via Lucky Number to critical acclaim.