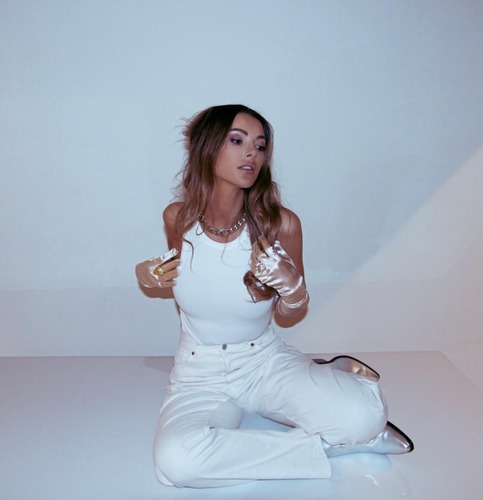 @skopemag news – friday – august 11, 2023 @ 9 am est
https://www.facebook.com/SkopeMag/
https://twitter.com/skopemag
https://www.youtube.com/@skopetv2
https://www.instagram.com/skopemag/
APP – Apple iTunes –
https://itunes.apple.com/app/id1465224822?mt=8
@skopemag APP – Google / Android –
https://play.google.com/store/apps/details?id=hr.apps.n207414718
Support @skopemag –
https://www.paypal.com/donate/?hosted_button_id=3APKAKT8K6ETW
Dream Drop releases new single 'Fold Under Pressure'
Alternative metal band based in Gothenburg Dream Drop, has truly come out on top since the live scene made a comeback after the pandemic restrictions. They opened three shows for Blood Command in Copenhagen, Helsinki and Stockholm and just got back from a long period of touring together with Smash Into Pieces and STARSET. With a constant presence on social media, and a close contact with their own community, the band shows a clear creative thinking that is required to get the attention of the outside world.
Lacey Sturm and Lindsey Stirling release "Breathe With Me"
In this mesmerizing track, Sturm's powerful, emotive vocals intertwine seamlessly with Stirling's ethereal violin. The result is a stirring, cinematic collaboration that invites listeners into fully present life.
Rachel Bochner Shares New EP, 'It's Not Me, It's U'
The 6-track EP includes recent singles "Hard To Please," "Here For The Drama," "If I'm Gunna Be Sad (I Might As Well Look Hot Doing It)," and "Sucker Punch," as well as two brand new tracks, "You Don't Want Me Like That" and "Men Like You." Across the record, Rachel unfurls a potent concoction of alt-pop anthems that dance between vulnerable, melancholic, energetic, and playful. Her songwriting fearlessly taps into the ups-and-downs of navigating heartbreak and self-discovery as a twenty-something woman in today's world.
RISING SOUL-POP SINGER NOAH GUY RELEASES NEW EP WHO'S TAKEN TIME ?! (ACT II)
WHO'S TAKEN TIME ?! (ACT II) is the follow up to and companion project to Noah Guy's most recent, 2022 release, WHO'S TAKEN TIME ?! (ACT I). The upcoming project is a collaborative piece that includes some of Noah Guy's recent singles, "STAY HERE" with Amaria and "BROTHER'S KEEPER" with Braxton Cook. The new EP showcases Noah Guy's "retro futuristic sound, blending the lush qualities of 90s/00s R&B with the intensity of contemporary Hip-Hop rhythms. Weaving infectious melodies with mesmerizing sonic expression, he's building a dream-like world full of evocative, timeless sounds.
DJ Khaled's New Single "SUPPOSED TO BE LOVED" ft. Lil Baby, Future, and Lil Uzi Vert Out Now !!!
For over two decades, the very mention of DJ Khaled has implied an elevated level of musical greatness, entrepreneurial excellence, and cultural impact. You've heard him across a GRAMMY® Award-winning multiplatinum catalog, seen him in blockbusters such as Bad Boys For Life, caught him on the cover of Rolling Stone, watched him on numerous television programs, and felt his presence from the streets all the way up to the Barack Obama White House.
OUT NOW: Nva – What I Want (FFO Mabel, Zara Larsson, Madison Beer)
Two years on since her last single "Hearts Are Made For Breaking", Norwegian songwriter Nva (Synnøve Kapelrud) is back with a brand new single – "What I Want" is an R&B-meets-pop gem about being at a crossroads in a relationship. It's out today.
Claptone drops electrifying new club anthem 'The Big Easy'
The enigmatic DJ and producer Claptone unveils his latest single 'The Big Easy' – the third club-ready anthem to be released on his new label Golden Recordings on August 11th.
NOBRO return with tongue-in-cheek new single 'Let's Do Drugs' via Dine Alone Records
Canada's NOBRO are back, and share rowdy new single 'Let's Do Drugs'. Previously they've had support from BBC6 Music's Iggy Pop, Kerrang! Magazine, Rock Sound, CLASH, The Quietus, UPSET, DORK, DIY, Rough Trade, and more.
The song "I'm Not My Brain" by Dario Margeli
Our true self is that awareness that sees good and bad events come and go, while itself stays the same. The awareness remains the same as it was when we were kids. As grownups, it is still there but covered with our bad experiences. The song is meant to help the listener reach the light of consciousness again.
LEWIS THOMPSON RELEASES 'NO PROMISES'
Combining garage esque-vocals, pumping kicks and crisp hats, the 90s tinged house production and is primed to become one of 2023's biggest dance anthems.
OUT NOW: AMUNDA – Like Thunder (FFO Missy Elliott, Robyn)
Following a series of pop/R&B jammers across 2022 and 2023 which documented Amandah Wilkinson's (formerly of Operator Please and Bossy Love) journey from despair to self-love under her new moniker of AMUNDA, the Copenhagen-based songwriter/producer is back with her second track of the year in the shape of the stunning "Like Thunder". It's out today.
TEEDEE RETURNS WITH NEW SINGLE 'BE WITH YOU TONIGHT'
Sampling the classic 00s R&B hit 'You' by Lloyd & Lil Wayne, 'Be With You Tonight' showcases TeeDee's sonic diversity, fusing club-ready chord patterns with a slick bassline to create an undeniable tech house anthem.
Media Release | DIGGA D SHARES NEW SINGLE + VIDEO 'FACADE' WITH POTTER PAYPER
Digga D's rise has been exponential. With over half a billion global streams and a #1 mixtape under his belt, today the chart-topping rapper returns with 'Facade'; a whip-smart offering featuring fellow British rapper, Potter Payper. Produced by British Producer F1ncha, 'Facade' arrives with an accompanying visual and also, the official announcement of his fourth mixtape Back To Square One – his highly anticipated fourth project which is set for release on Friday August 25th 2023 via Black Money Records / EGA / Virgin Music Australia.
TRIPPIE REDD RELEASES HIS HIGHLY ANTICIPATED ALBUM 'A LOVE LETTER TO YOU 5'
With 19 captivating tracks, A Love Letter To You 5 arrives after lead-in singles "Took My Breath Away," "Last Days" and "Left 4 Dead" introduced listeners to the smooth hip-hop flows backed by iconic samples that consume the entire body of work. Named one of Spotify's 'Top 50 Most Streamed Rappers,' Trippie Redd tapped other hip-hop powerhouses like Roddy Ricch, Bryson Tiller, Kid Laroi and the legendary Lil Wayne to lend their verses on the rapper's most classic and versatile work yet. The series that started it all back in 2017, A Love Letter To You has become a core centerpiece of Trippie's catalog, highlighting themes of love and relationships, with four previous iterations released in the last six years.
BREAKOUT R&B STAR LAYA RELEASES HARD-HITTING NEW SINGLE "NEED 2 KNOW"
Sliding in over sharp beats, a spiky synth, and her signature wallop of bass, LAYA sets up her attack with grit and grace. "Gettin' pussy twice a night must be nice," she sneers, her silvery voice touched with pain. "I ain't telling you to wear some shoes you can't fit in, but I'm gonna need the truth so come with it," she adds before diving into a silky chorus that evokes the best of '90s R&B. In typical LAYA style, it's raw, real, and utterly irresistible.
FISHER collabs with Kita Alexander on summer sizzler 'Atmosphere'
Grammy-nominated DJ and producer FISHER teams up with fellow Australian star Kita Alexander on his hotly-anticipated new single 'Atmosphere', out 11th August on his label Catch & Release.
LUCKY THIEF reveals new single 'Spit on the Pavement' taken from upcoming debut album 'DIY'
ENGLISH TEACHER sign to ISLAND RECORDS & release new single 'The World's Biggest Paving Slab'
Leeds indie heavyweights English Teacher announce signing to Island Records and share intoxicating new cut 'The World's Biggest Paving Slab', out now and accompanied by news of their biggest UK headline tour to date taking place this autumn.
DAISY WORLD releases new single "ur soggy"
DAISY WORLD is the solo project of multi-disciplinary LA-based artist Daisy Hamel-Buffa. Today she releases new single "ur soggy", the first track to be shared from her long awaited debut solo album, due in 2024.
OUT NOW: Detroit Techno Idol DJ Minx Drops Gritty Ode to "D-Town"
Today, crucial Detroit artist DJ Minx shares her newest single, a gritty ode to her city, "D Town," out on her own label, Women On Wax. The single also comes alongside two remixes–one from Kevin Saunderson's legendary Detroit trio Inner City and the other from Byron The Aquarius.
Raven Banner Drops New Single/Lyric Video For "Raven's Call"
Swedish melodic death metal force Raven Banner drops new Single/Lyric Video for the "Raven's Call"; the song is taken from band's coming debut album "Rise Up Clan", set to release on September 1st.
Klangkarussell share soulful new single 'Roads Of Gold'
Austrian production duo Klangkarussell return with their uplifting new single 'Roads Of Gold', out 10th August on their own label Bias Beach Records.
REGENT — Release New Single: "Oh No, I Know" || + New Album Coming Spring 2024
Southampton indie-rockers – REGENT – have shared new track "Oh No, I Know", taken from their forthcoming second album 'Beggars Belief' (coming Spring 2024).
An unflinching slice of indie-rock that sees twanging acoustic guitars give way to driving choruses filled with fuzzy riffs and forceful vocals, "Oh No, I Know" shines like the light at the end of an increasingly dark tunnel. Of the new track, frontman Ben Rooke explains:
SYLVATICA: new single "Titivillus" out today
Welcome to SYLVATICA's new chapter. "Titivillus", the first single to be known from the Danes' upcoming new album "Cadaver Synod", is out today and is a heavy composition that blends orchestral backing with prominent brass stabs, creating a folkish and trollish atmosphere. It narrates the story of a rebellious monk who defies societal norms, attributing his actions to the presence of the enigmatic demon, Titivillus.
PRODUCER EASYFUN SURPRISE-RELEASES ELECTRIC EP + ANNOUNCES ACOUSTIC EP (PC MUSIC)
Fresh after producing Charli XCX's "Speed Drive" track for Barbie The Album, having exec-produced Bree Runway's EP WOAH, WHAT A BLUR, and as Thy Slaughter with A. G. Cook, EASYFUN is finally sharing new solo music again.
SLOE JACK returns with bold new track "2 WORDS" // Listen Here
Today, SLOE JACK, a rising formidable force to come out of Australia drops his latest single "2 WORDS", alongside a DIY style music video. This new release incorporates bold influences of hip-hop, grunge and alternative subgenres all in an effort to galvanize the next generation into standing up for themselves and finding their inner power.
Blanco White releases colourful dream-folk odyssey "Silver Beaches"
Blanco White has released his transportive new single "Silver Beaches", the second track to be shared from upcoming album Tarifa, out 29th September via Nettwerk (Miya Folick, Matt Maltese). The new album release will coincide with a headline run across the US, Canada and Europe this autumn, culminating in a momentous homecoming at the Barbican in London on 21st November. "Silver Beaches" follows the release of the album's title track last month.
HUNTERGIRL RELEASES POWERFUL NEW BALLAD "AIN'T ABOUT YOU"
"If there's anybody out there right now thinking about giving up on a dream or something they love, I hope they listen to this song and think twice about it," says HunterGirl. "We're all here to do something special."
Sebastian Reynolds Does It Again on Ambient Dance Single + Video for "Fetus"
Where the claustrophobic leadoff single "Cascade" confronts the horrors of terrorism (while still managing to be dance-y), "Fetus" creates a hallucinatory sense of spaciousness that recalls film composers Hans Zimmer, Jóhann Jóhannsson, and experimental cellist Oliver Coates.
Andrew Hung shares new single / video "Soldier"
$uicideboy$ share new EP before US tour starting August 25th
The collection is renowned for its introspective lyrical content that sheds light on various issues, including addiction, mental health, and societal struggles. Produced by $uicideboy$ member $crim, the tracks include "Not Even Ghosts Are This Empty," "Finding Shelter In My Larynx," and "A Little Trauma Can Be Illuminating, And I'm Shining Like The Sun." Previous releases in the series include three 3-song EPs and a track from their 2018 album "I Want To Die In New Orleans," which, combined, have amassed over 500 million streams on Spotify alone.
Ashlie Amber gets our engines revvin' in highly anticipated new release "Chevy"
Country-pop artist, influencer, and My Kind of Country competitor Ashlie Amber is gettin' our engines revvin'. Ashlie's project "Chevy," produced by Ilya Toshinskiy (Jelly Roll, Taylor Swift, Carrie Underwood, Thomas Rhett), is out now and available on all digital streaming platforms.