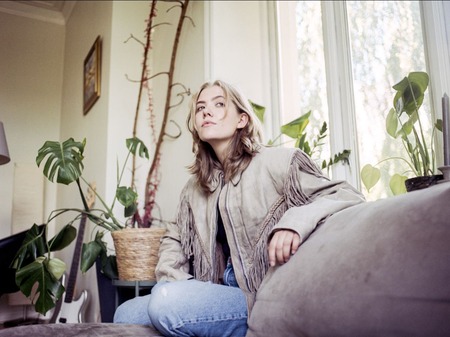 @skopemag news – thursday – august 10, 2023 @ 12 pm est
https://www.facebook.com/SkopeMag/
https://twitter.com/skopemag
https://www.youtube.com/@skopetv2
https://www.instagram.com/skopemag/
APP – Apple iTunes –
https://itunes.apple.com/app/id1465224822?mt=8
@skopemag APP – Google / Android –
https://play.google.com/store/apps/details?id=hr.apps.n207414718
Support @skopemag –
https://www.paypal.com/donate/?hosted_button_id=3APKAKT8K6ETW
HIP-HOP HEAVYWEIGHT GHOSTFACE KILLAH RETURNS WITH UNFILTERED NEW SINGLE "YUPP!" FEAT. REMY MA
Yup, Ghostface Killah is still rapping circles around his contemporaries. This time around, the New York giant doubles down on his signature style of slick raps as he attacks the beat with savage intentions for "YUPP!." Remy Ma matches his intensity, bringing her own flair into the mix with the kind of tongue-in-cheek lyricism that has made her one of the best female emcees, ever. Together, Ghostface and Remy deftly guide listeners through their quick-hitting lyrical flexes and celebrate hip-hop's 50th birthday in the same sequence.
RESTLESS ROAD ANNOUNCE DEBUT ALBUM LAST RODEO – DUE OUT OCTOBER 20th
Rising trio Restless Road (Zach Beeken, Garrett Nichols and Colton Pack) announce their debut album Last Rodeo will be released on October 20th. The 18 track album features brand new hits as well as already released tracks "Last Rodeo," "I Don't Wanna Be That Guy," "Sundown Somewhere," "On My Way," their breakout success "Growing Old With You" and fan favorite "Bar Friends."
US Epic Thrashcore/Thrash Metal Sensation Deth Kaktus Unleashes New Lyric Video: "The New One"
Clifton-based unstoppable thrashcore force Deth Kaktus drops their lyric video for "The New One," delivering a dose of pure metal madness!
The track is taken from their album "Prick," scheduled for re-release on 15th September 2023 via Wormholedeath.
FORTY FOOT — Share New Video For: "Melty Brains" || Out Now
A fuzzy and distorted montage that sees impassioned performance shots turn increasingly warped as the track rumbles on, the new video was directed by Tom McMahon and shot in Forty Foot's rehearsal space at Dublin's Yellow Door Studios (home to the likes of Fontaines D.C., The Murder Capital, Pillow Queens and Thumper).
Love Spells releases his mesmerising new single "Flow" // Listen here
"It's honestly one of my happiest songs I've ever made but in the making of it I was in the worst part of my life I've ever been in which I guess was just me trying to cope and honestly it worked so I got two things out of that which are a better feeling and a kick ass song" shares Love Spells on the new track.
With A Wink And A Smile BEST EX Promises To Ruin Your Life
"I feel way more excited than nervous. To be totally honest, this is the only thing I have ever wanted," says Mariel Loveland of NYC-based indie-pop band Best Ex about the announcement of her debut album With A Smile (out on October 6, 2023 on Iodine Recordings/Alcopop! Records). "So many times, when I feel like I'm flailing around with no direction, the universe seems to give me exactly what I need. In this case, the month I was getting ready to think about recording a new single, Iodine Records randomly reached out to me and asked if I wanted to make an album. I honestly had been feeling like I may never get the opportunity to make a full length on my own—especially with how much the industry has changed since I made music with Candy Hearts. Of course, I said 'ABSOLUTELY YES.' It feels like the world is giving me a second chance, and I hope fans will too."
ERNIE shares second EP reveal 'Hold Yr Horses' | out today (August 10th) via GRAVITY RECORDS
Newcastle-based newcomer ERNIE shares mesmeric second single 'Hold Yr Horses', out today (August 10th) via Gravity Records (Divorce, Dumb Buoys Fishing Club).
Top Upcoming Artist Tre Valentine releases New Hot single "Medication"
"Medication" by Tre Valentine delves into the pressing topic of mental health and substance abuse that plagues our generation.
Bo Milli announces debut EP and releases surging dream-pop single "Come After Me"
Bergen, Norway-based indie-rock starlet Bo Milli has announced her long awaited debut EP will be released this autumn and has released its latest taster, new single "Come After Me".
Tipped by many to be one of the next breakout Norwegian artists, Bo Milli's new single "Come After Me" follows recent track "Making Friends" and arrives ahead of a coveted slot at Øya Festival this Saturday.
THE PALE WHITE — Return With New EP Out 20 Oct || + Listen To "Validate Me" Now
Newcastle trio – The Pale White – have announced a new EP 'A New Breed', slated for release on 20th October via AWAL, plus a run of headline UK shows this December. Listen to the explosive lead single "Validate Me" now.
new live recording of Fleetwood Mac's "Say You Love Me" out today
Fleetwood Mac was at the top of its game in August 1977 when the band returned to its adopted home in Southern California to play three shows at The Forum in Los Angeles. Rumours had only been out a few weeks when the band left in February to tour the world, returning six months later to play three shows at The Forum for nearly 50,000 fans.
TOKiMONSTA & ROCHELLE JORDAN TEAM UP FOR "EATS THE TALE"
Grammy-nominated artist, DJ and producer TOKiMONSTA returns today with the beautifully tragic "Eats The Tale" featuring labelmate Rochelle Jordan, out now via TOKiMONSTA's own Young Art Records. With an elevated sound, the two artists preside over the track with a heightened awareness to the fragility of the moment. A bold combination of somber lyrics and beats fused for the dance floor, "Eats The Tale" sees TOKiMONSTA and Jordan lamenting the disappearance of the object of their affection, masked by the uptempo energy in the production.
Temps (James Acaster) Shares New Single Feat. NNAMDÏ & Public Speaking / Announces EP Out Sep 8 via Bella Union
Following the success of their acclaimed debut album, PARTY GATOR PURGATORY, released in May via Bella Union, James Acaster's international musical collective Temps today announce the release of the companion AFTER PARTY EP. The EP – out September 8 via Bella Union – features 5 tracks recorded in the same sessions as the album but with a distinct and separate identity. To accompany the announcement Temps have shared the track "firstbirthday" which features guest appearances from NNAMDÏ and Public Speaking.