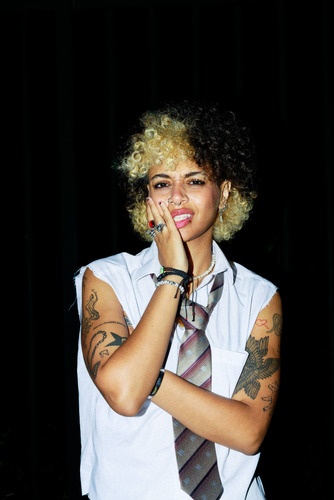 @skopemag news – wednesday – august 9, 2023 @ 11 pm est
https://www.facebook.com/SkopeMag/
https://twitter.com/skopemag
https://www.youtube.com/@skopetv2
https://www.instagram.com/skopemag/
APP – Apple iTunes –
https://itunes.apple.com/app/id1465224822?mt=8
@skopemag APP – Google / Android –
https://play.google.com/store/apps/details?id=hr.apps.n207414718
Support @skopemag –
https://www.paypal.com/donate/?hosted_button_id=3APKAKT8K6ETW
Out Now: Neck Deep to release out-of-this-world single "Take Me With You"
The new track finds vocalist Ben Barlow screaming for help into the unknown, letting everybody know that he would "rather be (hypothetically) abducted by aliens than stick round on this 'hellish sack of burning trash.'"
Sexyy Red Recaps Her #SexyySummer on "I'm The Sh*t" Video
Refreshingly brash and effortlessly quotable, Sexyy Red has made Summer '23 her own. Coming through with another highlight from Hood Hottest Princess, the St. Louis native shares "I'm The Sh*t," a video for the album's opening track. Strutting her stuff above producer Mac Fly's racing piano arpeggios, Big Sexyy delivers a series of flexes that prove why she's the baddest in the game: "Mrs. Take Your Man a.k.a. I Steal Your Boo/Wonder why that n**** f*ck with me? B*tch, 'cause I'm the truth." The music video begins with a montage of Sexyy's various successes that have accumulated during her recent meteoric rise–from her viral BET Awards moment, to the success of her Top 10 radio hit "Pound Town," to co-signs from notable figures like Drake and Travis Scott–before demonstrating how she's enjoying the fruits of her labor: she buys herself a brand new pink Mercedes and dances with the car dealer, before retreating to the studio to make more hits.
SIPHO. Releases New Single "THE CHEMICALS"
"Part of the process of 'adulting' is finding that balance of sticking up for yourself – but also not being too selfish, as well," shares SIPHO. on the inspiration for the song. "We all value our own opinions so highly sometimes, even when we really shouldn't. I had a lot more peace of mind growing up and I remember seeing people who couldn't control certain tendencies about themselves and it's only as I've grown up that I realize why. 'THE CHEMICALS' is about me realizing why people do things they know they shouldn't be doing. It's about everyday monotony, how the lack of variation can kill you, and all the different things we use to alter our state of mind."
Out Now: Singer-songwriter Andrew X shares new single "Whatever It Takes"
Speaking on the new single Andrew shares, "Whatever It Takes is somewhat of a motto I live by. When I am passionate about something, I am driven to go after it. The framework of the song is about a romantic relationship, but the principle applies to anything in life. When you care enough about something, you owe it to yourself to do whatever it takes to get it. This is my motivational anthem dedicated to doing just that."
PERISCANS Release Blistering New Single "Halo"
PERISCIANS specializes in creating hard-hitting metalcore, with a wider range of influences injecting more of their personality into the music. The new single "Halo" lands today, following their debut "Blind By Design" released earlier this year, showcasing further the trio's distinctive take on metalcore.
Iris Marlowe: Piss Poor Example of a Man
ELLA LANGLEY AND KOE WETZEL LACE UP THEIR GLOVES IN NEW OFFICIAL VIDEO FOR "THAT'S WHY WE FIGHT"
Today, rising country maverick Ella Langley shares the official video for her smash single "That's Why We Fight" ft. Koe Wetzel. The Wales Toney-directed video was shot at Nashville's Music City Boxing & Vanderbilt University and follows underdog Ella training with Coach Koe in the ring. Watch the video HERE.
YEULE SHARES NEW SINGLE "GHOSTS"
yeule shares "ghosts," as the next single off their forthcoming album softscars out September 22nd via Ninja Tune. "ghosts" is led by a steady guitar rhythm featuring layered vocals and is written from the perspective of someone who is untethered to the physical realm. yeule shares about the song, "Love without obsession and an undying innocence, like shattered memories and floating so empty, finally, I am enfleshed after being so hollow…"
MEGAN MORONEY CO-DIRECTS VIDEO FOR "I'M NOT PRETTY" (OUT TODAY)
Co-written by Moroney, Ben Williams, Mackenzie Carpenter, and Micah Carpenter, "I'm Not Pretty" has earned plenty of praise since premiering earlier this year, with Billboard calling it a "cheeky, defiant clapback" and MusicRow hailing it as a "clever, femme-centric ditty [that] confirms her status as a first-class, off-center, wonderfully creative Country artist." With its swaying rhythms and swooning slide guitar, the breezy but hard-hitting track finds Moroney taking a stand against an all-too-common form of girl-on-girl crime (from the chorus: "Zooming out, zooming in, overanalyzin'/Like the queen of the mean girls' committee/But hey, whatever helps/Keep on telling yourself/I'm not pretty"). Rooted in the Nashville-based artist's warm and raspy vocals, the result is a perfect example of her irresistibly honest songwriting and unapologetic point of view.
FREYA Premiere New Single & Video "Omens"
Call of Duty: Modern Warfare III Reveal Date, Carry Forward, and Shadow Siege Limited Time Event
Get ready for the Call of Duty: Modern Warfare III Worldwide Reveal, set for Thursday, August 17. Fans can assemble a four-person squad for an exciting Call of Duty: Warzone Limited Time Event beginning at 10:30am Pacific Time, entitled Shadow Siege, where they can earn numerous rewards and view the full reveal of Modern Warfare III.
Venezuelan Doom-Death Metal Sensation Stratuz Presents Morning Star (Lyric Video)
SANDS Experiments With 90s New Wave on 'When It Starts To Rain'
Today Atlantic Canadian Pop Singer-Songwriter Apryll Aileen Drops Love Song for Your Summer Soundtrack
She teamed up with JUNO Award-winning electronic pop producer Corey LeRue (Neon Dreams, Ria Mae) for "Our Time," a dreamy single inspired by summer romance. Intended to be lighthearted and free from the heaviness of heartbreak, "like if Carrie from Sex and the City played piano and wrote love songs," Aileen elaborates that "People come into our lives for a small moment, a few years or a lifetime. Accepting the terms of the season, and appreciating the fun for what it is, is a beautiful way to keep the love and friendship alive."
ELMIENE SHARES NEW SINGLE 'MAMA' PRODUCED BY SAMPHA
Elmiene shares his new single "Mama" via Polydor/Def Jam Recordings. First premiered by Jack Saunders on BBC Radio 1 Future Sounds, the confessional track was co-written and produced with Sampha and sees Elmiene baring his soul as he reckons with his imperfect existence, asking: "Would you mourn a sinner mama? Could you love my demons mama?" "Mama," co-produced by Seph & Michael Barney, is accompanied by a visualizer in Paris, with the artwork shot in Marseille last month by Pierre Girardin and creative direction by Nicolas Poilot. It follows recent Polydor/Def Jam Recordings debut Mad At Fire – co-written with Syd (The Internet) – and his impressive debut EP El-Mean, released independently this past spring.
SOUR TIMES Announces New EP Awaken The Voiceless
American extreme metal outfit SOUR TIMES are back with their highly-anticipated follow-up to 2021's The 11th Hour. Their new EP, Awaken The Voiceless promises to be staunch, rageful and explosive in its blend of raw aggression and melodic inclination. Today, the band has revealed the new single "40 Foot Noose" alongside a striking lyric video.
CROWN SOLACE Release Video For "The Sounds That Make Me Feel Alive"
Jeremy Voltz Shares "Superhero," an Upbeat and Groove-Led Mantra of Strength
"The music told us what the song was about," Voltz explains. "That maybe deep down you have a secret super power you haven't unlocked yet, and you just need to try. And that trying is the part that makes you a superhero – to show up for yourself and bring it."
The song's soulful blend of rock and pop is highly melodic, centering the groove of Voltz's electric guitar playing. "It had to have just the right bounce and vibe, I played that probably fifty times 'til it was perfect. The guitar is everything in this track," he adds.
Tamra // "Omens, Silos" debut single out now!
The track – with its accompanying lo-fi music video – is taken from their forthcoming debut full-length, "Light Reading," which will be out October 20th.
Caicos Share "Subsequent Footprint" (ft. lojii) Single + Video
Today, New York-based indie-pop maestro Caicos (Alex Frenkel's moniker for his solo project apart from the indie band Gospels) shares a new track entitled "Subsequent Footprint" (ft. lojii), the newest single off his forthcoming album Ascension Intention, out September 15 via #veryjazzed Records.
[Music Video] Caicos explores changes on "Subsequent Footprint"
New from Small Million and Waverly Drive for Skope Magazine
Waverly Drive is the solo project of LA-based producer Phil Galloni. Creating a blend of new wave, electro pop, and indie rock, Galloni enlisted a crew of studio musicians to create his newest EP, Now I Know. It's out now and the track below is my favorite on the album.
Activity Announce Fall Tour For Acclaimed New LP 'Spirit in the Room' (Western Vinyl
Activity–the Brooklyn-based group of Travis Johnson (lead vocals/multi-instrumentalist), Jess Rees (guitar/vocals/keys), Bri DiGioia (bass/vocals), and Steven Levine (drums)–have announced a 10-date headlining fall tour, including Pop Montreal at L'Esco on September 30th and Chicago's The Hideout on October 3rd; a full tour itinerary is listed below and tickets are on-sale now. The tour celebrates their latest album Spirit In The Room (Western Vinyl), an intense and haunting 11-song set released on August 4th to critical acclaim from NPR Music (All Songs Considered), Bandcamp (New & Notable), Brooklyn Vegan (Influences feature, Album of the Week #2 review), The Big Takeover (​​interview), Paste, AllMusic, Treblezine, Ghettoblaster, and more.
Nxdia unveils new introspective pop EP 'in the flesh'
Nxdia is an alternative-pop singer-songwriter from Manchester. Born in Egypt with an Egyptian-Sudanese heritage, they moved to the UK when they were eight. They write and sing both in English and Arabic. Nxdia has a new take on pop music, blending vulnerable and introspective lyrics with modern production and effortless delivery.
(MEDIA RELEASE) OFFICE DOG UNLEASH NEW SINGLE 'GLEAM' + MUSIC VIDEO
Today, Tāmaki Makaurau-based band Office Dog share their new single 'Gleam', the latest unveiling from their highly anticipated debut album Spiel, presented alongside a music video directed and edited by Sophie Black, and shot by Pepe de Hoyos.
ALINA BARAZ ANNOUNCES SELECT DATES FOR KEEP ME IN LOVE EXPERIENCE
[Los Angeles, CA – August 9, 2023] — Today, acclaimed singer-songwriter Alina Baraz announces her forthcoming tour, Keep Me In Love Experience, with the first show date set for September 15th in Santa Ana, CA at The Observatory. Thereafter, the tour will make landfall across the West Coast, starting with H.E.R's Lights On Festival in the Bay Area (Sept 17), and continuing in San Diego (Sept 19) before wrapping up in Los Angeles (Sept 20).