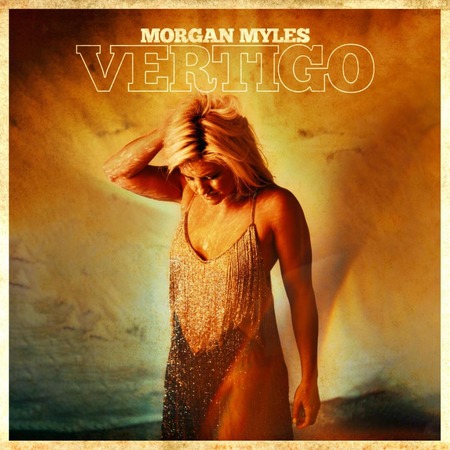 @skopemag news – tuesday – august 8, 2023 @ 12 pm est
https://www.facebook.com/SkopeMag/
https://twitter.com/skopemag
https://www.youtube.com/@skopetv2
https://www.instagram.com/skopemag/
APP – Apple iTunes –
https://itunes.apple.com/app/id1465224822?mt=8
@skopemag APP – Google / Android –
https://play.google.com/store/apps/details?id=hr.apps.n207414718
Support @skopemag –
https://www.paypal.com/donate/?hosted_button_id=3APKAKT8K6ETW
HOLY DEATH TRIO Stream New Single "Death Rider"
Heavy rock power act HOLY DEATH TRIO are streaming their new single "Death Rider" at Doomed and Stoned. The song is out tomorrow on all streaming platforms. Strap in and hold on tight, HOLY DEATH TRIO are gonna take you on a spiritual, riff-fueled trip that'll make you wanna bang your head and shake your ass.
Death Metal Band CRUCIBLE OF HATE Release New Single "Brutal Ascension"
Ohio death metal band CRUCIBLE OF HATE have released their new single "Brutal Ascension" on all streaming platforms. The song is from their upcoming album The Unknown Path, which is set to be released September 1, 2023.
The Revivalists: "Good Old Days" Video
On the heels of an explosive Lollapalooza set, chart-topping rock band The Revivalists have dropped a brand-new music video for their latest radio single "Good Old Days," announced their European headline tour, and are currently gracing the cover of Relix's July/August Issue.
The Armed drop final single "Liar 2" from upcoming album
The Armed have dropped a new single and video for "Liar 2" from their forthcoming album Perfect Saviors, available August 25th. Tony Wolski, the vocalist of the band (and co-producer of the album) noted, "We tend to be drawn to juxtaposition and trying to make disparate things fit in new ways to discover some novel aesthetic resonance or emotional response. Some push and pull. This is a dancey, happy track about being in the deepest pits of despair and giving way to lies and delusion as your only means of survival. It is a chocolate cake full of broken glass—the sonics of the track itself, seemingly in denial of the lyrical content."
Logan Ledger releases video for 'All The Wine In California'
Logan Ledger has released a new performance video for his latest single 'All The Wine In California'. The video premiered with Holler who called the song "a full-bodied blend of early 70s crooning, cosmic Californian country-rock and Bakersfield guitar licks."
Rachael Sage Releases Magical Companion Video for Beatle-esque Pop-Rock Track "Flowers For Free" From New Album
Co-produced by Sage with Grammy® winner Andy Zulla and longtime engineer Mikhail Pivovarov, Rachael's '60s-influenced "Flowers For Free" is poetic pop-rock at its most adventurous. Beatle-esque wah guitar, baroque trumpet flourishes, chamber strings and Sage's pulsing piano ground this psychedelic song about never giving up on this earthly life, or into the temptation of complacency. Sage's band The Sequins drives the track, with guest guitarists James Mastro (Ian Hunter) and Jack Petruzzelli (Rufus Wainwright) bringing the retro vibes.
MAGNITUDO: Italian sludge unit to release new EP "Scotoma"
Italian sludge unit MAGNITUDO have announced the upcoming release of their new EP, "Scotoma", on September 22nd, 2023.
The band's new chapter, follow-up to "Men Against Fire" (2018), was recorded, mixed and mastered by Danilo Battocchio, sound engineer for Tons and Imperial Triumphant, among many others.
Savana Santos Delivers New Track "cheater"
Well-versed in the art of transforming angst and heartbreak into pristine, catchy bedroom Pop, SAVANA SANTOS delivers another "mesmerizing and perfectly crafted track" (Wonderland) with "cheater," out now via The Valory Music Co. In "cheater," Santos shows off her penchant for wordplay, writing about a protagonist that isn't actually having an affair with someone else, but instead is pinning for the old version of their love interest. In it, she quickly narrates the tension in a changing relationship, admitting "I'm a liar I'm a cheater I'm in love with the old you" over tense, distorted guitars that escalate at the chorus before a spiraling bridge.
VOIVOD: New live-video for "Thrashing Rage" launched; European dates starting!
Upon release this week, Morgöth Tales has entered the official album sales charts in Germany at # 36 and in Switzerland at # 94. Congratulations!
To further support the album's release and their 40th Anniversary, VOIVOD are now launching a new live video of the song "Thrashing Rage" recorded by the Rockpalast / WDR team at the band's recent appearance at Germany's Rock Hard Festival.
41 (JENN CARTER, KYLE RICHH AND TATA) DROPS SCORCHING NEW VIDEO AND SINGLE "BENT"
Today, rapidly rising hip-hop collective 41 (Jenn Carter, Kyle Richh, Tata) unleashes a hard-hitting and hypnotic new video and single entitled "Bent."
Dali Van Gogh Unleashes their Thrilling Version of Rob Zombie's 'Dragula' – Don't Miss Out!
Hard rock band Dali Van Gogh is thrilled to announce the release of their explosive cover song, "Dragula," originally performed by the iconic Rob Zombie. The band's rendition of this classic hit is set to captivate listeners worldwide.
DARKPLACE: Mysterious Post-Punk Outfit Presents New Video/Single, "Cars;" About The End Of The World Full-Length To See Release Through Icons Creating Evil Art This Fall
DARKPLACE has unveiled their latest video/single, "Cars." The track comes by way of the band's impending debut album, About The End Of The World, set for release via Stockholm-based indie label Icons Creating Evil Art this Fall.
Beatking – Outside [DJ Pack]
New Release From KYEN?ES? "Este Ritmo Se Baila Así" Available on Saban Music Latin
U-KNOW RETURNS WITH NEW EP, 'REALITY SHOW'
To accompany the release of the mini album, U-KNOW has released a futuristic short film, featuring snippets of the new songs, set in the metaverse world. It follows U-KNOW playing a character named 'Noah' who interacts with an AI character, Sarah, played by KARINA from aespa.
New Single – Ras Kass, Skyzoo and Deuce Ellis – The Dodgers prod. by Deuce Ellis and Cee Gee Hosted by DJ J-Ronin
Check Out Armored Dawn New Single, "Brand New Way"
Brazilian band ARMORED DAWN released their newest single "Brand New Way", the title track for their forthcoming fourth album, which will be released in the second half of 2023. Different from the heavy theme of the last singles, "S.O.S." and "Tides", "Brand New Way" brings a more optimistic view of life, of how we shouldn't let ourselves be overwhelmed by defeats or by those who want to bring us down, as there is always a new beginning and a new path to follow.
Still They Ride Team – New Single & Video – Journey's "Still They Ride"
Greg Armstrong, music veteran and multi-talented musician/producer, was inspired for his current project by musician and friend, Dave Mikulskis, who is battling Parkinson's Disease. Greg and Dave, along with a slew of well-known artists, have recorded the Journey single, "Still They Ride", benefitting: The Michael J. Fox Foundation for Parkinson's Research, and dropping August 11, 2023.
Vasoline Tuner combines the angst of punk with the textures of psych rock on the new music video "Hot Tub"
Vasoline Tuner is a band pushing boundaries and creating truly unique music. Their focus on combining different genres and experimenting with sound is refreshing and exciting. "Hot Tub" is just one example of the band's creative approach to music, and it's worth a listen. Check out Vasoline Tuner's music today and experience their weird and wonderful world.
Trevor Hall shares "train song" ahead of new studio album coming this Sept
Trevor Hall and The Great In-Between marks the start of a new era for musician Trevor Hall. Releasing September 15th, 2023 on Hall's own 3 Rivers Label, the highly-anticipated record delivers a future-folk masterpiece anchored in Hall's beloved style, while simultaneously bringing a refreshing new sound to the forefront. Created solely within the confines of a barn-turned-studio in his own backyard, this record marks the first of Hall's career where he helmed every aspect of the production process. Penned without external influence and from a purely creative and explorative space, Trevor Hall and the Great In-Between unveils raw and unfiltered facets of Hall that remain undiscovered.
NEWS: Austin Hart a.k.a. L'Orange Announces New Label 'Old Soul Music'
After nearly 15 years of working as Creative Director with indie labels, Austin Hart aka L'Orange has left to create his own company- Old Soul Music. The first two artists announced on their roster: L'Orange and the group Marlowe with Solemn Brigham.
Starting a new label today is an insane idea. It's near impossible to create something that mirrors the climate of indie labels in their current form. Add into that- business-as-usual model isn't helping artists like it used to. There have to be new concepts & ideas to help artists navigate a landscape that's increasingly leaning on technology for growth. Being a working, independent musician is prohibitively complicated and difficult.
will.i.am AND BRITNEY SPEARS "MIND YOUR BUSINESS" DEBUTS AT #1 ON THE BILLBOARD DANCE/ELECTRONIC DIGITAL SONG SALES CHART
Music luminary and multi-platinum, GRAMMY® Award-winning artist will.i.am returns to the top of the Billboard charts with his latest single, "Mind Your Business" featuring the incomparable Britney Spears. Out now via Epic Records, the song is a thrilling reunion of many sorts, as it follows the duo's timeless 2012 triple-platinum classic hit, "Scream & Shout." As they return to the top of the charts, "Mind Your Business" debuts at #1 on Billboard's Dance/Electronic Digital Song Sales chart, where "Scream & Shout" was the chart's inaugural #1 in January of 2013.
Female Fronted Prog. Metal Discovery Antipod Drops "Nouvelle ere" (Lyric Video) – Don't Miss It
ANTIPOD, the acclaimed female-fronted progressive metal ensemble, is thrilled to announce the release of their latest lyric video, "Nouvelle Ere." The track serves as an emblematic glimpse into their upcoming album, "Eveil," set to be released worldwide on September 8th, 2023 through Wormholedeath.
BOMBINO — Shares New Single: "Ayo Nigla" || + New Album Out 15 Sept
Guitar luminary + Niger's folk hero Omara "Bombino" Moctar has shared new single "Ayo Nigla" + accompanying music video, taken from his upcoming album 'Sahel,' out September 15th via Partisan Records.
Deeper share new single 'Fame' | New album 'Careful!' out 8th September via Sub Pop Records
Deeper will release new album Careful! on 8th September 2023, their first with Sub Pop Records. It was recorded at Palisade Studios in Chicago with help from producer/engineer Dave Vettraino (Makaya McCraven, Lala Lala), and this thirteen-track collection of new songs finds the band reshaping facades, splashing color, and sonically testing their limits.
OUT TODAY: Little Thief reveal addictively frenetic new single 'Geronimo'
Bristol-based rock outfit Little Thief return with their new single 'Geronimo', released today, August 8th 2023.
Formed in 2015 by long-time collaborators Charlie Fitzgerald and Rhii Williams, Little Thief have created their own, unmistakable brand of raw, gritty and soulful alternative rock. They've previously played live sets at Glastonbury, Shambala and Liverpool Sound City Festivals, and the 2021 release of their debut album 'Under The Patio', recorded with Stew Jackson (Massive Attack), saw them receiving support from the likes of Far Out Magazine, RTE, Steve Lamacq (BBC 6), BBC Introducing, XS Manchester and Amazing Radio.
"Mi Negra" la nueva bachata del cantante dominicano Pedro Falette
El cantante dominicano Pedro Pablo Falette, mejor conocido como "Falette", lanza su nuevo sencillo musical que lleva por nombre "Mi Negra". Una bachata romántica y tradicional para enamorar a su audiencia.
Falette es un artista versátil y muy alegre, amante de los géneros tropicales y de la cultura de su tierra natal, República Dominicana. Con esta canción busca resaltar la belleza de la mujer latina, expresando su admiración a través de sus letras y melodías.
DAIISTAR shares new single, "Repeater" from forthcoming debut LP on Fuzz Club
Today Austin, TX noise-pop band DAIISTAR are dropping new single "Repeater," the third to be lifted from their debut album Good Time, which is out September 8th via Fuzz Club. The new cut arrives off the back of recent singles "Star Starter" and "Tracemaker," plus a newly-announced US tour with The Black Angels and The Dandy Warhols and two Texas album release shows with Night Beats.
Benét shares 2nd single / Debut LP via Bayonet (Beach Fossils, yeule)
Richmond Virginia (USA) artist Benét shares "Overpowering," the second offering from his upcoming debut album Can I go again?, due September 22nd via Bayonet Records.
Hear "Recommend Me" From Steep Canyon Rangers' Upcoming Album Morning Shift
Many a great tune has been inspired by a more long-form literary work—Zeppelin's "Ramble On," "White Rabbit" by Jefferson Airplane, and Kate Bush's "Wuthering Heights," to name just a few. Now, North Carolina's Steep Canyon Rangers are the latest to add their names to that list with "Recommend Me," their latest single from an upcoming album entitled Morning Shift.
Skope video/album submission: Mitchy Slick X Sir Veterano, "Keep Gettin Money". E-40 & Jay Worthy on 'sweaterfunk' album dropping today
Swiss Blackened Sludge Metallers WIZARDS OF WIZNAN sign to Argonauta Records; New Single and Videoclip Out Now
Country Star Morgan Myles Releases Debut Single With KZZ Music/Blue Élan Records
KZZ Music/Blue Élan Records is pleased to release the debut single, "Vertigo," from singer-songwriter Morgan Myles. "Vertigo" is a stormy country song showcasing Myles' knack for melody and powerhouse vocals.
This is Myles first release since her Grand Ole Opry debut earlier this year and since signing with KZZ Music/Blue Élan Records on what she's proud to call "the most artist-friendly deal she's ever seen." "Vertigo" kicks off a run of fresh new material building to a new LP.
Molly Burch new single 'Unconditional' | New album 'Daydreamer' out 29th September via Captured Tracks – produced by Wild Nothing
Molly Burch shares new single and video 'Unconditional' from her upcoming album Daydreamer out 29th September via Captured Tracks. Bright synths, garage rock drums, and a funky bass make the song a fun and playful listen, but as Molly describes, it is not so simple: "This song is a traditional unrequited love song but I wrote it thinking about how I feel as a working artist in todays climate. A big part of pursuing a creative job is being okay with the roller coaster of emotions. Sometimes things feel positive and sometimes you feel a lot of rejection. This is my way of expressing that through a narrative of not being seen or appreciated by a person you were romantic with."
iogi's "slow step on quality wood" via Raw Tapes Records
"slow step on quality wood" lives up to his self proclaimed title of being a "musical Swiss army knife." Where his previous single "we can be friends" explores man's relationship with nature behind a groovy, funky, synth led track, "slow step on quality wood" delves into his own perspective on new, fleeting relationships, showing that he can lay down fun, explorative, minimalist arrangements where every instrument (all of which iogi plays himself) can shine.