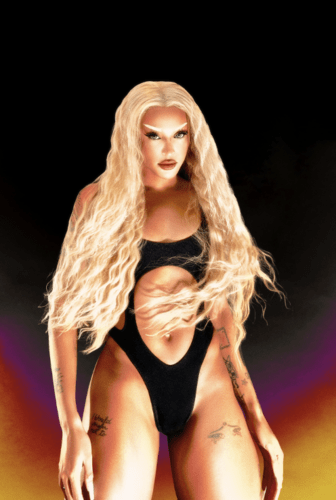 @skopemag news – monday – july 31, 2023 @ 12 pm est
https://www.facebook.com/SkopeMag/
https://twitter.com/skopemag
https://www.youtube.com/@skopetv2
https://www.instagram.com/skopemag/
APP – Apple iTunes –
https://itunes.apple.com/app/id1465224822?mt=8
@skopemag APP – Google / Android –
https://play.google.com/store/apps/details?id=hr.apps.n207414718
Support @skopemag –
https://www.paypal.com/donate/?hosted_button_id=3APKAKT8K6ETW
Single Out Today from Scottish Rockers January Sixteen
The single is influenced by years of Tory governments, the scandals, the cost of living crisis, the decimation of public services and the feeling of helplessness experienced by so many. But a reminder also that things can change.
NEW MUSIC: GORILLA NEMS "DRIP" – AVAILABLE ON ALL PLATFORMS (STREAM NOW)
Singer Songwriter JHart (Justin Bieber, Rita Ora, Camilla Cabello) Debuts His Own Single & Video For "If There Really Is A God" From Upcoming EP
Los Angeles, CA: British-born and U.S. based singer, songwriter and producer JHart has spent most of his years co-writing songs for some of the biggest names in the music business (Justin Bieber, Jason Derulo, Rita Ora, Little Mix, Charlie Puth, Keith Urban, Camila Cabello, Usher, TLC, OneRepublic, Troye Sivan, 5 Seconds of Summer, Jennifer Lopez, Cher and many others.) But on July 28th, JHart will release "If There Really Is A God," the first offering from his own upcoming EP The Wishing, The Wanting, The Longing via distribution platform, United Masters.
Fused By Defiance Release Official Music Video for ""Will Of A Warrior"! For Fans Of: Linkin Park, Spiritbox, Jinjer, Bring Me The Horizon
LA Based, 5 piece band FUSED BY DEFIANCE has released the official music video for their new single, "Will Of A Warrior." With the music video directed by: Vicente Cordero of Industrialism Films, "Will Of A Warrior" was produced by the band themselves and mixed / mastered by Joshua Wickman.
SUPER GROUP 'GIGANTIC NGHTMRE' OF NGHTMRE AND BIG GIGANTIC RELEASE DEBUT SELF-TITLED EP
"I've looked up to Big Gigantic since attending my first festivals many years ago. They're both so incredibly talented and made writing this EP super fun! We all really love how this music turned out even though some of it is a bit different from what we would normally make. We really tried to diversify our individual sounds include a little bit of everything on this EP… from easy listening house music to heavy festival bangers for our live show. No matter what the style, each song includes some live sax, drum elements, as well as signature sound design and melodic synthesizers that are staples of my own sound. We really feel each song represents our shared musical tastes! Hope you all love it!" – NGHTMRE
Max Enix Presents "Angels of the Apocalyptic Storm" (Lyric Video)
Visionary musician and composer Max Enix is proud to present the mesmerizing lyric video for "Angels of the Apocalyptic Storm," a powerful track from his album "Far From Home." The lyric video, accompanied by the enchanting piano talents of special guest Derek Sherinian, delves into profound themes of societal corruption, division, and destruction, urging for peace, justice, and a transformative shift in mindset.
News: Café Mambo Ibiza launches ultimate DJ competition with Absolut
Café Mambo, home of the world's iconic sunset and legendary DJs, is teaming up with leading premium vodka brand Absolut for the annual ultimate DJ competition.
The competition offers the winner a chance to play a sunset set at Café Mambo in September or October 2023, including flights with a friend to Ibiza for up to 500 euros in value and three nights of Grupo Mambo accommodation. Entry is simple: entrants must upload a 30-minute mix on Mixcloud, tag it #CaféMamboAbsolutDJCompetition2023, and let your beats ignite the party.
Captivating Dream Pop: T. G. Shand shares long-awaited sophomore EP 'Cinnamon' – Out 28th July
Lead track, 'Cinnamon', stands out as a quirky and driving tune that showcases T. G. Shand's sugary vocals, leaving a lasting impression on listeners. With the rest of the EP featuring a range of musical experiences, from the intro track that evokes a floating sensation to some heavier shoegaze numbers and a captivating electronic closing track.
FORTY FOOT — Share New Single: "Melty Brains" || Listen Now
Delving into the darker side of Dublin through energetic, distortion-fuelled riffs and infectious vocal melodies, "Melty Brains" is a mosh-ready anthem that takes its name from a piece of Dublin slang used to describe "a situation where someone keeps telling you a really boring story."
ALLMAN BROWN — Shares New Single: "Bewildered" || Listen Now
PABLLO VITTAR RELEASES REMIX ALBUM "AFTER"
Brazilian pop star, activist, and world-renowned drag queen Pabllo Vittar releases a huge festival-ready remix of her track "Penetra", featuring Pedro Sampaio & O Kannalha, alongside the After remix album. Listen to After here and watch the "Penetra" video here.
Fernandito Rentas presenta su nuevo sencillo "Mira Donde Va"
Fernandito Rentas sigue dando de qué hablar con su buena música y en la actualidad ha logrado captar la atención del público en el mercado latinoamericano, posicionando varios temas de su repertorio, tales como: "Que Difícil Es", "Debajo Del Agua", "Taina", "Diga Usted", "Tacos De Seis", "De Ti Enamorado", "Soy Rumbero", "Vámonos Ya" y "Por Estar Con Ella".
"Mira Donde Va" sin lugar a duda es un nuevo éxito tropical y ya se encuentra disponible en todas las plataformas digitales y se puede apreciar a través del canal de YouTube Fernandito Rentas:
RICHARD WALTERS — Releases New Single: "Anchor" || + Solo Album 'Murmurate' Out 17 No
Richard Walters is back with new single "Anchor", the latest track to be cut from his upcoming solo record 'Murmurate' (out 17 November, via Nettwerk).
Enveloped by Walters' tender falsetto, "Anchor" is a spacious piano piece adorned with longing string arrangements to stir the soul. A song dedicated to his daughters, it finds the artist opening-up about the intense and transcendent connection we feel with our closest family.
MADISON MARGOT offers a scenic feast in bittersweet release "God Laughs"
"God Laughs" follows a period of intensity in Madison's personal life, which included a relocation back to LA and leaving behind a new life she had begun to build in England. Lyrically, "God Laughs" looks back at some of those moments and somewhat completes a trilogy of love-themed singles from Madison; the cautious "If We Fall" and romantic fairy-tale lyricism of "All My Wishes", which saw Madison's profile in the US, Europe and Australia boosted via press support from the likes of Rolling Stone, Wonderland Magazine, Fizzy Magazine, FaceCulture, Lock Magazine and several others.
Izis sorprende con su nueva salsa "Esa Mujer"
Izis "La Enfermera de la Salsa" acaba de lanzar al mercado su nuevo tema que lleva por nombre "Esa Mujer", una canción con excelentes elementos musicales para encender las pistas de baile en todo el mundo.
"Esa Mujer" es una conversación entre amigos, en la que uno le comenta al otro sobre el trato que le dio a su expareja. Y a su vez, diciéndole que "Esa Mujer" hoy sale adelante a pesar de todo lo que sufrió en esa relación.
Dave Abbruzzese (Ex-Drummer Of Pearl Jam) Joins Grunge-Folk Project Kind Hearted Thieves For New Single 'Dark Petal'
Living grunge legend, Dave Abbruzzese (known best for his work with Pearl Jam, but also with Peter Cornell, IMFs, Pseutopia, GRO, and many more….) has recently shared his drumming prowess with an up-and-coming folk band from Lancashire; Kind Hearted Thieves. Their debut album Love & Other Curses is available now on all major digital platforms.