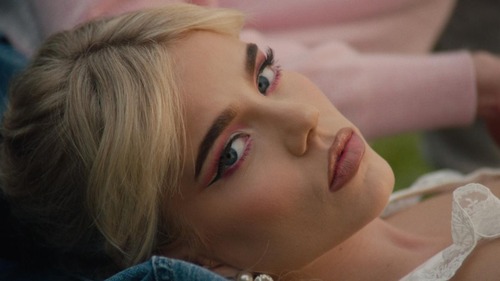 @skopemag news – monday – july 31, 2023 @ 11 pm est
https://www.facebook.com/SkopeMag/
https://twitter.com/skopemag
https://www.youtube.com/@skopetv2
https://www.instagram.com/skopemag/
APP – Apple iTunes –
https://itunes.apple.com/app/id1465224822?mt=8
@skopemag APP – Google / Android –
https://play.google.com/store/apps/details?id=hr.apps.n207414718
Support @skopemag –
https://www.paypal.com/donate/?hosted_button_id=3APKAKT8K6ETW
Chloey Rose delivers powerful anthem for walking away from an unhealthy relationship, 'Shot You Down'
Drawing inspiration from Kate Bush and Taylor Swift, a great pop artist I am working with, Chloey Rose has just released brand new single 'Shot You Down'.
'Shot You Down' follows the story of being in an unhealthy relationship and the strength it can take to walk away.
Activity Share Brooding New Track "I Saw His Eyes," Final Single From New LP 'Spirit In The Room' Out 8/04 (Western Vinyl)
NYC post rock quartet Activity today released "I Saw His Eyes," the final single previewing their new album Spirit In The Room, out Friday, August 4th via Western Vinyl. The brooding, otherworldly track arrives alongside a Lynchian-but-jocular video, directed by the band's own Steven Levine. Activity's Travis Johnson explained the song's sorrowful inspiration: "My dad got cancer and when I saw him next, the treatments had caused him to waste away. He was slight to begin with and he'd lost like 30 pounds. 'Hey, under the blinding glare, I'll meet you there' is a reference to this book I read called The Great Divorce, and imagining seeing my dad again 'on the other side.' An advance apology for all the times I've been petty and short and cruel with him. But he got better! And he's doing okay now, thankfully."
Eldridge Rodiruguez Share Single "The Strange Things That Happen To People" via New Fury Media | 'Atrophy' LP Out 9/15
Atrophy is the fifth full length release from the band Eldridge Rodriguez. The album demonstrates the bands wide range, veering away from the electro-rock and poli-power pop of their last two releases, The Castrati Menace and Slightest of Treason, in favor of a slacker indie feel while still incorporating the noise pop that the band has leaned on for over a decade. The themes on the tracks are more personal this time around focusing on love, loss and the burden of memory. In many ways it's lighter than previous albums. The band is having a bit more fun while still presenting a brooding exterior.
Premiere : Eldridge Rodriguez shares haunting new single "The Strange Things That Happen to People"
Genre-Bending producer Hologramme shares 'Aphrodite' Single
Atmospheric from the start, the rolling harmonies and chopped vocals are cut short as thumping drums cascade into a rollercoaster of frequency and Drum & Bass and Jungle rhythms.
The prolific producer experiments freely with genres and textures and the result is a journey through breaks and dizzying melodies with flavours of Grooverider, DJ Hype, and Wilkinson.
S.O.R.M – Swedish Hard Rockers Release Second Single from Upcoming Debut Album
Computerwife Shares New Single/Video "Vacation"
Computerwife (the moniker of NYC-based Addie Warncke) today released her shoegazing summer anthem "Vacation," the final single previewing her self-titled debut LP out this Friday, August 4th via Danger Collective Records. Premiering via The FADER, "Vacation" arrives alongside a music video filmed on a mini DV camera and created by Warncke, guitarist Dalton Salisbury, and Jack Fessenden. Computerwife explains: "Part of the lyrics come from the book 'How to Do Nothing' which is about rejecting social media and fast information to be more present in life. The lyrics were formed to describe the first time I went to Coney Island. I thought the ecosystem was really beautiful and people seemed really relaxed together. I really needed that kind of environment to clear my head for a while and it was very inspiring."
Wonderland Magazine Screams Raving Reviews for Reyna Roberts' "One Way Street"
Breakout country artist and showstopping performer Reyna Roberts releases her newest single, "One Way Street", following accolades from Wonderland Magazine, from her upcoming debut album, Bad Girl Bible: Vol.1 (via EMPIRE Nashville). Written by Roberts, Natalie Stovall, and Aaron Wagner, "One Way Street" is a powerful and haunting ballad that showcases Roberts' powerhouse vocals and unique sound, defying the confines of traditional genre rules.
Raina Sokolov-Gonzalez remembers the preciousness of life in "The Healing"
Raina Sokolov-Gonzalez is a singer/composer based in Brooklyn, New York. Born into a family of musicians, music was Raina's first language and it runs deep within her veins. Rooted in Jazz and R&B, the songwriter invites us into her unique sonic world with harmonic nuance and lyrical poetry.
MIND INCISION Releases Official Music Video for "Zero230"
Colorado based metal band MIND INCISION has released the official music video for their single, "Zero230"! Directed by Luke Ostermiller at Loste Films Studios, the video was produced by Loste Films Studios and Mind Incision, and stars Derek Peters(active duty US Army). War film featured in the video was provided by Derek Peters, Dean Schafer, and Anthony Notaro. Produced by DAVE OTERO at Flatline Audio, "Zero230″ is off of the band"s, debut EP, The First Cut.
Ohio based artist KNOTTS shares "Two Arms," a fun pop song about grief
Toronto's The Conscience Pilate Return to Release "Bloom" in Series of Singles (July 31)
The Conscience Pilate play guitar-driven pop music that combines the energy of CBGB's post-punk with the texture of 80's alternative. The new single "Bloom" marks the return of Toronto indie art rockers The Conscience Pilate and the start of their new collaboration that will see new singles arriving monthly for the remainder of 2023. After a 25 year hiatus, Edward Pond and Neil Leyton decided to reunite and immediately wrote new music over a bottle of Rioja. The Conscience Pilate started in Toronto in 1995 when songwriting duo Edward Pond and Neil Leyton finished university.
MOSARA Stream New Single "Amena" At Doomed & Stoned
The heavy new track serves as a follow-up to the four-piece's most recent album, Only The Dead Know Our Secrets, released to critical acclaim last summer. Now, the group has shifted their focus to their upcoming studio album, which will be their third full-length. "Amena" is just a taste of the specific brand of "atavistic doom" that MOSARA has become known for. It is equal parts primal and nuanced, something that separates MOSARA apart from their contemporaries. The trudging "Amena" feels imbued with an intensity that lies just under the surface of the powerful wall of sound that the band has created.
Emerging Electronic Darkwave Project CHARITY KILL Reveals Debut Album, Shares First Single
From New York City emerges CHARITY KILL, the solo electronic darkwave dance project from artist Ashley Dalle (ex-Wax Girls, ex-Trash Music)! CHARITY KILL is now debuting its first ever single, "Orchid," which can be found at THIS LOCATION.
All-Female Country Quintet Mustangs Of The West Release Stirring New Album Sea of Heartbreak
All-Female Country Quintet Mustangs Of The West release their latest album Sea of Heartbreak from KZZ Music/Blue Élan Records. An emotional 12-song collection, the album takes listeners on a ride through the ups and downs of life lived out to its fullest– the heartache, the lessons learned, the reasons we keep going. Recorded the old fashioned way – a great band in a room, learning the songs as they go – it's a showcase of deep musicianship and the magic of a band even greater than the sum of its parts.
NO ZODIAC: Phoenix Brutal Hardcore Outfit To Release Two-Song 7" Via 1126 Records; "Self Inflicted" Now Streaming + Preorders Available
Vocalist Rolo Hernandez comments, "The song is about substance abuse. Whether that be on the side of the user, or the supplier. I can be a self-destructive person and I have no one to blame but myself. I am a practicing Satanist and believe in the freedom of indulgence. Freedom or not, every action in life has a consequence. This song is about that realization."
FeniDa Rappa – Point Me 2 feat Cardi B [DJ Pack]
Emerging Pop Star Becca Means Releases Iconic Music Video for Debut Single "My Darling"
Becca's debut received rave reviews, with Ones to Watch celebrating it as "one of the strongest artist debuts [they've] seen this year," and Billboard proclaiming, "The beguiling kiss-off pulls from '60s pop but feels modern and lived-in, with plenty of melodies worth returning to tucked into the verses." "My Darling" also received nods from Rolling Stone, UPROXX, Sweety High, and more.
New Americana/roots pop rock: Women Always Know
Cate Carter is a Los Angeles based singer, songwriter and musician. Weaving a unique musical experience by blending pop, rock, folk and Americana genres, the rising artist is known for her emotionally charged lyrics and raw performances, captivating audiences alike.
Saint Samuel – New Single & Video "Like You Like That"
Sam McCoig, also known as Saint Samuel, is a self-produced, singer-songwriter based out of Richmond, VA., who has new, fun and thought-provoking, pop-rock single and video, "Like You Like That" dropping August 11, 2023.
Hardcore Outfit NASTY Share New Single "Roses"
"'All roses turn to dust!' Love hurts… especially when it is not returned", says NASTY about their latest single and video taken from their upcoming album, "Heartbreak Criminals", that is due for a release on September 8th. Check "Roses" here:
New Album Premiered Via Wonderland From Acclaimed Nashville Rockers The Wans
The Wans' new eleven-song LP was co-produced, recorded and mixed by Michael Fahey at Starbird Sound in Nashville using vintage recording equipment and recorded live with minimal overdubs. With two new additions to the band, Akshay Narang and Noah Denney, it was sure to add to the expansion of the sonic qualities. Noah Denney, formerly of Tyler Bryant and The Shakedown and who originally played bass in The Wans, now sits behind the drums. "The new sound is so exciting for me. We've known Akshay for over a decade and bonded over everything from Nine Inch Nails to Depeche Mode so it was only natural to ask him to play some synth and guitar with the band.", says Kerr.
Kristen Rae Bowden Shares Indie Pop Single "Fault Lines"
Siren-songwriter Kristen Rae Bowden offers up her sparkling and nostalgic contemporary pop single "Fault Lines," featuring layered ethereal vocals, vintage keys, and overlapping electric guitars.
bexx unveils an EP of anti-love songs in SUCKER
bexx is a seriously exciting new talent in the UK pop scene. Her eclectic, euphoric sound has been hailed as unserious heartbreak pop, giving listeners the soundtrack they need for navigating life's hurdles.
Americana/Folk Duo Courtney Lynn & Quinn Release Their Catchy New Single, "Found My Love"
"This song is about one of the most intoxicating and fleeting human experiences, falling in love. It's about feeling on top of the world, and yet completely fragile at the same time. It's not meant to last forever, but while you're in the throes, it's all consuming in the best and most terrifying way possible," reflects Lynn.
Toronto-Based Carlos Thurler's Single 'Divided' Showcases a Powerful Fusion of Grunge, Britpop and Stoner Rock Influences
Sometimes, it feels like everyone is on their own. When this happens, you can feel powerless to do anything to make your life better. However, the right call to action can motivate people to change things. Toronto-based rock artist Carlos Thurler rallies the people in his new single "Divided."