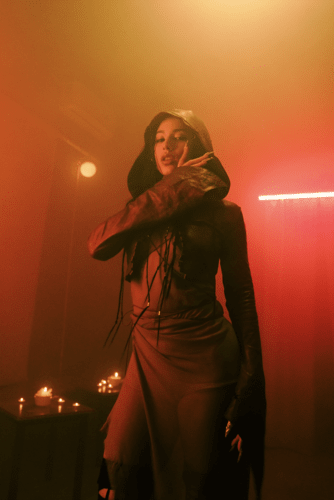 @skopemag news – friday – july 28, 2023 @ 12 pm est
https://www.facebook.com/SkopeMag/
https://twitter.com/skopemag
https://www.youtube.com/@skopetv2
https://www.instagram.com/skopemag/
APP – Apple iTunes –
https://itunes.apple.com/app/id1465224822?mt=8
@skopemag APP – Google / Android –
https://play.google.com/store/apps/details?id=hr.apps.n207414718
Support @skopemag –
https://www.paypal.com/donate/?hosted_button_id=3APKAKT8K6ETW
Emma Ogier Shares New Single "Consider Me A Winner"
Emerging singer and songwriter Emma Ogier reveals her second single, "Consider Me A Winner," out today on Cardinal Records.
Last month, Emma released her debut single, "First Base," to widespread support from fans and tastemakers alike. Her second single, "Consider Me A Winner," continues to introduce listeners to her distinct Americana-flavored indie-pop sound and undeniable lyrical prowess.
Damian "Jr. Gong" Marley Returns – Covers George Harrison's "My Sweet Lord" on New Single
4x GRAMMY AWARD® – winning reggae artist Damian "Jr. Gong" Marley is back with a new single, highlighting his interpretation of a timeless classic of George Harrison's "My Sweet Lord". Marley's rendition of "My Sweet Lord" is said to capture the essence of the original while blending it with his own reggae-infused style, creating a fresh and captivating musical experience.
Award-Winning A cappella Group Vade Adds Some favour to their latest single, 'Mango'
MISSIO Releases Head-Spinning Single "Big Stacks (feat. Jelani Blackman)"
NEW MUSIC FRIDAY: Long-Time Collaborators Hevi Levi & ASHER SWISSA share 'My Oasis' single
Electronic DJ/producer Hevi Levi has joined forces with producer ASHER SWISSA, a prominent performer also known as Skazi, on the new single 'My Oasis', which released on the 28th of July via the Joy label. The imprint was founded by Hevi Levi himself, who is also the host of the Buckle Up radio show, where he shares a new episode every 7th of the month. His new single follows his recently released EP titled Moon.
On "I Go," The Grascals' Jamie Johnson takes the lead with a story inspired by his personal journey
"I sat down at the dinner table with one of my best friends, Darren Nicholson (I work at a recovery treatment center in Asheville, NC often, and I stay with Darren and his wife while in town), back in February of this year with the intention of writing our first song together and 'I Go' is the result of that writing session," says Johnson.
Alaina Castillo remind us to live in the moment and dance to the chaos with 'malos hábitos'
Alaina Castillo releases her most distinctive collection of music yet with her dynamic EP, malos hábitos. Castillo and longtime collaborator and Grammy-nominated producer RØMANS (Maluma, Billie Eilish, Labrinth, Fred Again, etc.) pushed Castillo's artistry to a direction where she feels the music represents her the most. malos hábitos has challenged Castillo in writing songs fully in Spanish where she had assistance from songwriter Maye, Rolo, Timy Ruby, Burns (Calvin Harris), and vocal producer Jean Rodriguez (Beyoncé, Christina Aguilera, Anita). Behind the danceable beats the highly anticipated EP serves as a reminder to "live in the moment and escape from the chaos of our minds" as described by Alaina.
Artist, Producer and BMI Award-Winning Songwriter Lamont Coleman Releases Video in Support of New Single, "Dancin With My Heart"
Artist, Producer and BMI Award-Winning Songwriter, Lamont Coleman, has released an official video in support of the recently released and self-penned single, "Dancing With My Heart." With a voice that is unique and a catchy hook to reel in listeners, this is the perfect song to be played at every wedding in the world.The upbeat and energetic video was produced by Bryant Bural.
Out Today: Suffolk Alt-Pop Up & Comer Loome Returns With Infectious Summer Bop 'Thoughts On U'
The Cyclist Conspiracy share new track "Simorgh" now!
From a mystical frontier where the East meets the West comes a psychedelic wonder called The Cyclist Conspiracy. Started as an informal project within the Society For The Development Of Alchemical Studies "Vasko Popa", they are a now musical collective consisting of ten men and women, all gathered to create unique and mirific aural treats for the soul. The way they combine influences from all over the world into the seamless, organic testimonies of their spiritual journeys is unmatched and will embark any listener onto a daydream without further notice.
'Simorgh' by The Cyclist Conspiracy | New Album, 'Mashallah Plan'
V V Brown: Marginalised Single Out Today
Widely acclaimed British Black artist, V V Brown, who recently returned with two powerful and thought-provoking singles "Black British" and "Twisted" continues her mission to understand and reveal what it means to be Black and British with the release of "Marginalised". The third anthem from the artist's eagerly awaited album Am I British Yet, "Marginalised" delves into the pressing issue of what it means to be marginalised within the Black community.
[PRESS] Mustard Plug Announces New Album + Single
Grand Rapids ska-punk legends Mustard Plug have announced that they will be releasing their 8th studio album titled Where Did All My Friends Go? on Friday, September 8th. The band will be joining the ever growing and exciting roster of Bad Time Records who have carefully cultivated a community around all things ska over the last five years. Once again, Mustard Plug have teamed up with Bill Stevenson and Jason Livermore at the infamous Blasting Room to produce an album that captures everything that has made Mustard Plug a fan favorite over the last 30 years.
BOYS LIKE GIRLS release new single "THE OUTSIDE"
"THE OUTSIDE," the third single from BOYS LIKE GIRLS this year, delves into the bittersweet nostalgia of growing up and the power of music to shape one's identity. Lead vocalist, Martin, shared a heartfelt reflection on the inspiration behind the song, recounting moments of youthful rebellion and the formation of lifelong friendships through music. The track is a triumphant outsider anthem that captures the essence of finding solace and connection through shared experiences.
Pop Artist XONDRA Shares Dreamy New Single "Not Petty" from Upcoming Album
Songbird Xondra makes a triumphant return, gracing us with her mesmerizing latest release, "Not Petty," now available on all major streaming platforms. This exquisitely crafted single unfolds like a Pop reverie, offering a tantalizing glimpse of what's to come in her highly awaited debut album, A Lot to Unpack, set to captivate audiences on August 4th.
In Its 60th Anniversary Year, Country Rock Band Exile Releases High-Energy New Single, "Rough Around the Edges"
"Rough Around the Edges" is about a man's plea to be taken seriously by a woman that's above his social standing. Simply, Exile's greatest hope is that people like the song and can relate to it.
ELEPHANTS AND STARS RELEASE INFECTIOUS ANTHEM "GIMME KETAMINE"
With the EP's second single "Gimme Ketamine," Elephants And Stars deliver the ultimate summer anthem with an infectiously catchy rocker that sees the band wearing the influence of groups like The Gaslight Anthem and The Goo Goo Dolls on its sleeve.
Bubble Tea and Cigarettes Release "Room 907" Single via Lauren Records
The song describes falling deep in love with someone in an erotic relationship, but the partner never mentions his background, and is potentially abusing the protagonist's affection. The lyrics "I'm trying to hate you, but you won't let me; I tried to get away, but I could never find a way" summarizes the protagonist's struggle.
MUTOID MAN RELEASES NEW ALBUM 'MUTANTS'
Mutoid Man, the venerable trio consisting of Cave In vocalist/guitarist Steven Brodsky, Converge drummer Ben Koller and the newly added High on Fire bassist Jeff Matz have released their new album Mutants today via Sargent House. Featuring crushing singles "Demons," "Siren Song," and "Call of the Void," Mutants is a full-scale offering that radiates an exuberant and adrenalized joy.
Belgian death-doom metallers unveil "November" single, new album "The Season Came Undone"
Damian "Jr. Gong" Marley Covers George Harrison's "My Sweet Lord" on New Single
The song, "My Sweet Lord," is a cover of Harrison's classic hit from his 1970 album All Things Must Pass. Marley puts his own spin on the spiritual anthem, giving the track a fresh sound with his signature reggae style and soulful vocals. The single marks Marley's first solo release since 2019's "Reach Home Safe," and his first release under his own label, Ghetto Youths International, which he runs with his brothers Stephen and Julian Marley.
Sensko – Future Rave (Feature Consideration)
"Future Rave" is all about pushing boundaries and delivering a fresh, innovative sound. It's the perfect addition to captivate your audience and get them moving!
Breakout Aussie Band VACATIONS Share Introspective Ballad; U.S Tour On-Sale
Burns explains, "It is one of my favourite songs on the record, and easily my most confessional to date. After three years of therapy, I was diagnosed with a chronic mental health condition called Pure OCD. It's rare, but incredibly debilitating if left untreated. Unfortunately, it also carries a lot of social stigma, which led me to keep it close to my chest, till now. When I was first diagnosed, I was overjoyed. I had made so much progress. Now I could begin to truly know myself and take the right steps to manage my health. The afterglow wore off quickly, though as I realized the root cause for so many things within my life. All of my mannerisms, behaviours, and rituals made sense now. It was an overwhelming realization. How something had been impacting me my entire life and that I had no idea. Yet, with time and patience, it became manageable and turned into a strength that changed me for the better. It is about my experience with mental health. From having this difficult realization about yourself to learning how to keep moving forward. Be kind to yourself, it takes time."
ACCLAIMED ALT-FOLK QUARTET DARLINGSIDE RELEASES LUMINOUS NEW ALBUM EVERYTHING IS ALIVE WITH INSPIRED TRACK "GREEN LIGHT"
Everything Is Alive is the follow up to the band's praised 2020 release Fish Pond Fish and finds Darlingside taking risks. Known for ubiquitous vocal harmonies and a uniquely democratic songwriting process, on Everything Is Alive the group embraces the individual strengths of band members Don Mitchell, Auyon Mukharji, Harris Paseltiner and David Senft. The results are compelling, offering listeners extra elements of the band's trademark lusciousness.
High Pulp Release New Album 'Days In The Desert' Today, Listen Now
During a stint on the road right before the recording of 'Desert', the band became enamored by Tortoise's 'TNT' and Stereolab's 'Dots and Loops. "Those albums were a guiding light for our process," Granfelt says. As a result, individual solos gave way to group interplay: "It became simpler and more accessible, choosing a vibe, an ecosystem to have the listener hang out in."
TORI KELLY RELEASES NEW EP tor
Among the many standouts on the Jon Bellion-produced EP is "shelter," a dancey, mood-piece set to a booming beat, and the critically acclaimed lead single "missin u," an ultra-modern take on turn-of-the-century pop and r&b. Other notable tracks include "alive if I die," a piano-driven anthem that nods to the booming, buoyant pop of the '80s and '90s, the afrobeats-infused "unbelievable" featuring Ayra Starr, and new single "cut." The acclaimed artist's latest hit is a rapid-fire sonic concoction packed with infectious melodies and a heart-racing beat.
Rubio Presents Her Experimental & Intimate New Single "Lo Que No Hablas"
Rubio, the artistic experiment of renowned Chilean artist, drummer and producer Francisca Straube, releases new single, "Lo Que No Hablas" via FAMA Collective. The weight of silence and the moving fusion between classical and electronic music, make up a new preview of Venus & Blue, the artist's forthcoming LP. The song is accompanied by a cinematic music video that premiered exclusively with La Banda Elastica.
Rubio estrena en exclusiva el intenso video de "Lo que no hablas"
Charlie Rogers Releases Vulnerable New Hit "When He Was Me"
Charming country artist Charlie Rogers' upcoming single, "When He Was Me," is a sentimental ballad painting a picture of letting love slip through one's hands. Using powerful lyrics and textured musicality, "When He Was Me," – which was co-written by Shay Mooney of the famed pop duo, Dan + Shay, and Benjy Davis (Jake Owen, Anderson East, Maddie & Tae) – vividly exemplifies a truly unfulfilled love story. "When He Was Me" chases his most recent release, "Just Another Late Night," which received over 120k streams independently and is available on all streaming platforms.
Postcard Boy's debut album 'Somewhere On A Hillside'
Each track is a lyrical journey as Postcard Boy delicately weaves the heart-rending lyrics and soul-stirring acoustic, early 2000s (like a reinvigorated Postal Service – an unintended coincidence), indie melodies with groovy undertones of 2-step garage and hyperpop, elevating the music to new heights of expressive beauty. His vocals come right up through the mic, above the controlled cacophony of guitars, synths and energetic drum beats, with a clarity so crisp and intimate you feel as though you are right there with him in that big bounce house. The album glides between the joy of falling in love and the brink of heartbreak, through finding a sense of self purpose and a lack thereof. Through it all, the album opens its palm to an unknown future.
K-POP GROUP TREASURE RELEASES 2ND FULL ALBUM 'REBOOT'
K-pop group TREASURE makes a comeback with the release of their second full-length album REBOOT today. The 10-track album showcases a more mature side to the group and features tracks co-written by some of the members like "BONA BONA," "STUPID," "LOVESICK" and the previously released offering "MOVE" by the sub-unit T5.
Brooke Sause Releases New Single "Consequences"
Emerging singer and songwriter Brooke Sause releases her new single, "Consequences," out on all streaming platforms today.
In contrast to her recent melancholic ballad "How Long," Brooke showcases a more upbeat and bubbly pop sound on "Consequences." Working with her sister and collaborator Breana, Brooke has created a fun, feel-good anthem to soundtrack the Summer days ahead.
SCOTT HOYING OF PENTATONIX RELEASES LONG-AWAITED DEBUT EP
Three-time Grammy® Award-winning artist Scott Hoying, who has sold more than 10 million albums worldwide as part of the multi-platinum-selling a cappella group Pentatonix, today releases his debut EP, PARALLEL via BMG.
Harper O'Neill Shares New Song And Video For "I Was Always Yours"
"I Was Always Yours" is part of O'Neill's Guilty EP which is out today and also features the previously released songs "When You Love Me," and "Guilty," which Rolling Stone named a "Song You Need To Know" and which The Boot calls "stellar."
MATTEO BOCELLI'S NEW SINGLE, "CHASING STARS" – WRITTEN BY ED AND MATTHEW SHEERAN – OUT TODAY
Today, Matteo Bocelli shared his new single, "Chasing Stars." Written by Ed Sheeran and his brother Matthew Sheeran, the sweeping ballad showcases Matteo's upper register. "When I was younger, my father was my hero / Let me hop on his shoulders, we sang to the moon," Matteo sings as the song opens, and goes on to tell a story about a father encouraging his son to "be who you are." Listen to "Chasing Stars," which was produced by PARISI (Ed Sheeran, Fred Again),
Izis sorprende con su nueva salsa "Esa Mujer"
Izis "La Enfermera de la Salsa" acaba de lanzar al mercado su nuevo tema que lleva por nombre "Esa Mujer", una canción con excelentes elementos musicales para encender las pistas de baile en todo el mundo.
"Esa Mujer" es una conversación entre amigos, en la que uno le comenta al otro sobre el trato que le dio a su expareja. Y a su vez, diciéndole que "Esa Mujer" hoy sale adelante a pesar de todo lo que sufrió en esa relación.
BLOOD LIGHTNING: new album + video announced on Ripple Music!
Boston-based heavy metal supergroup BLOOD LIGHTNING (with members of GOZU, Sam Black Church, Worshipper, We're All Gonna Die) team up with US powerhouse Ripple Music for the release of their self-titled debut this October 13th. Watch their brand new video for "Blankets" now!
OUT NOW: Brazilian Producer/DJ Danny Kolk Releases 'Easy Love' EP via Dirtybird Records
Easy Love opens with its engaging, funk-riddled titular track. Cut with hypnotic vocals and rolling drum beats, 'Easy Love' serves as an introduction to the attention-grabbing listening experience of Kolk's latest two-track EP. Its complement, 'Balanced System', is a shadowy heater that offsets its smooth predecessor with bouncing basslines and a dark, tech-heavy edge. Showcasing his amusing and versatile style through the catchy toplines and lively rhythms of Easy Love, Kolk's whimsical bass house approach is befitting the Dirtybird ethos.
Jack & Jack Drop Infectious Disco Pop Track "What Happened"
'"What Happened' is about feeling like your heart got played with in the worst way possible. Like someone sent you a link to watch an exciting video and it ends up opening to Rick Astley's 'Never Gonna Give You Up.'" We heard the initial drum fill while working with our producer Jay and it instantly reminded us of the classic 'gotcha!' drum fill from Ricks song. This song feels like an upbeat novelty record, while still feeling new and catchy. It furthers our mission to make music that is undeniably fun all summer long and beyond!"
KK'S PRIEST Reveals Electrifying New Track "Reap The Whirlwind" + Music Video
KK'S PRIEST – the iconic heavy metal amalgamation of iconic Judas Priest alum and GRAMMY Award winning/nominated musicians K.K. Downing (guitar) and Tim "Ripper" Owens (vocals), along with A.J. Mills (guitar), Tony Newton (bass) and Sean Elg (drums) – recently announced the upcoming release of their savage sophomore offering, The Sinner Rides Again, out September 29, 2023 via Napalm Records. On the heels of their highly-lauded 2021 debut album, Sermons Of The Sinner – which debuted within the Top 20 on charts in the United States, the UK, Germany, Sweden, Finland and more – KK'S PRIEST return to sin again!
Morgan Saint Returns With New Single "Did You Lose Your Heart."
Speaking about the track, Morgan reveals, "This song encompasses both sides of me— half melancholy, half high in the clouds with the sun in my face. Equally puzzled and in awe of the universe and my place in it. My life has been a series of heartbreaks and breakthroughs. Right between the two is where I've always felt the most in-tune with my deepest emotions. This song lives right in that scary, magical space."
Mayer Hawthorne returns with sizzling new single "The Pool"
"I wanted this song to feel dangerous. Like you're screaming down a hot desert road on a Harley, high on mushrooms and you might lose control." — Mayer Hawthorne
The Guess Who Share "People Around Me" Video
QUARTERS OF CHANGE UNVEIL NEW SINGLE "HOLLYWOOD BABY"
Written during a creative trip to Woodstock, NY, "Hollywood Baby" notably marks the first time the whole band contributed lyrics, giving the song another dimension altogether. "'Hollywood Baby' delves into the complexities of following one's dreams in a world that may not always support or understand them," shares Quarters of Change frontman Ben Roter. "It's a poignant exploration of the human spirit's resilience, a reminder to persevere, and an expression of the yearning for recognition and connection. The song serves as an anthem for all those who refuse to be silenced by doubt, standing strong in the pursuit of their passions, no matter the challenges that lie ahead."
GRAMMY®-NOMINATED ARTIST ZHU UNVEILS NEW SINGLE, "CHANGES"
Last week, ZHU kicked off a European/UK tour, which includes two sold-out nights at Lafayette in London (August 3 & 4). On September 14, ZHU will launch a North American headline tour – his first in five years. Due to the overwhelming demand for tickets, The Grace Tour will now include three nights at Los Angeles' Hollywood Palladium and three shows at Brooklyn Mirage in NYC, with four of the six shows already sold out.
KATE PEYTAVIN RELEASES ENCHANTING NEW SINGLE "BIG WHITE LIGHT" OUT NOW VIA CAPITOL RECORDS / S10 ENTERTAINMENT
"Big White Light" entrances listeners as Kate's echoing vocals enchant and the whimsical feel of the track grasps the audience's attention. For this track, Kate was able to collaborate with talents such as Casey Smith (d4vd, Olivia Rodrigo, Ashe), Agrin Rahmani (LÉON), and Jonathan "Yoni" Asperill (Bipolar Sunshine, Wax). In addition, the visualizer for the track has also been released and is created by Noah Talas who has worked with artists such as Dominic Fike and Nessa Barrett.
Jaymellz Rings In The Island Vibes With "Wind It Up"
Jaymellz has unleashed his latest dance anthem, "Wind It Up," a captivating and groove-laden track bound to entrance listeners with its infectious energy. Blending elements of hip-hop and rhythm-heavy reggae, Jaymellz delivers a flawless fusion of genres creating the ultimate island anthem. This euphonious party bop serves as the ideal transitional soundtrack, seamlessly ushering in the carefree spirit of summer. "Wind It Up" is now available to stream and download on all digital music platforms.