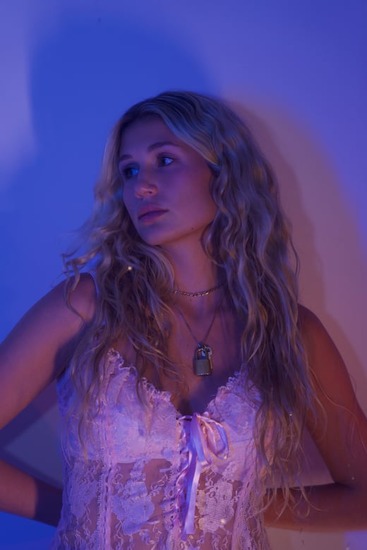 @skopemag news – thursday – july 20, 2023 @ 11 pm est
https://www.facebook.com/SkopeMag/
https://twitter.com/skopemag
https://www.youtube.com/@skopetv2
https://www.instagram.com/skopemag/
APP – Apple iTunes –
https://itunes.apple.com/app/id1465224822?mt=8
@skopemag APP – Google / Android –
https://play.google.com/store/apps/details?id=hr.apps.n207414718
Support @skopemag –
https://www.paypal.com/donate/?hosted_button_id=3APKAKT8K6ETW
JOIN AC/ROCK ARTIST JORDAN ASHER ON HIS JOURNEY TO THE SUMMIT WITH NEW SINGLE 'EVEREST'
Global touring artist Jordan Asher's latest single, Everest, shares the universal human experience of striving for self-improvement. For Spatial Audio listeners, Everest will feature a special Dolby Atmos mix with an enhanced immersive soundscape.
The single is written by Jordan, Joie Scott (Collin Raye, Shania Twain, and Jim Peterik) and Tabitha Fair (backing vocals for Beyonce, Bruno Mars and Lady Gaga). The motivational lyrics are backed by the skilled production of Noah Bruskin (Olivia Newton-John, John Farnham and P!NK), Daniel Xander (production for X Factor UK and Head of Music for TUFF.earth) and Alan Parsons (The Beatles, Pink Floyd, Ambrosia and The Hollies).
Moon Walker shares tenacious title track + video from third LP 'Apocalypticism'
Ashley Elle Unveils New Single "Somebody's Somebody"
Rising indie-pop darling, Ashley Elle, is set to dazzle listeners with her latest release, "Somebody's Somebody." Infusing her unique blend of catchy melodies and relatable lyrics with an infectious 80's pop vibe, Ashley Elle captures the essence of a free spirit longing to be desired, all while delivering a powerful anthem that will resonate with fans across the globe. "Somebody's Somebody" is available to stream and download worldwide.
JULIA CANNON RELEASES HIGHLY ANTICIPATED ALBUM "HOW MANY"
"I'm proud of this album," Julia shares. "I crowdfunded for it, wrote all the songs, produced and mixed everything. My hope is that when people listen, they feel seen in the parts of themselves that they've been told to keep dimly lit. Many of these songs I wrote because I needed to be seen, too."
OUT NOW: New Single from ERASE THEORY (Solo Project of Jeff Sahyoun of Letlive.)
Manchester singer/songwriter T.R. Burge releases indie-folk EP 'Selling You'
Following on from the release of his highly-praised debut EP 'God Ache' last year, emerging Manchester-based singer-songwriter T.R. Burge has now returned with his new EP 'Selling You', including his latest single 'Ride This Rail', and releasing 21st July 2023.
Aiza Shares New Single for Percussive, French-Language 'Eff Around and Find Out' Anthem, "Kité"
The only song performed in French on Sovereignty is confrontational and assertive. Its lyrics reflect a heated conversation between Aiza and an individual where she has finally had enough and speaks her mind.
PRIMAL FEAR Unleashes Music Video For New Track "Deep In The Night;" Upcoming Studio Album, Code Red, To See Release This September Via Atomic Fire
Can you hear the sirens howling? Code Red, the forthcoming new studio album from German metal commandos PRIMAL FEAR, will be unleashed upon the world in just six weeks on September 1st via Atomic Fire.
DYMNA LOTVA release new video single 'Hell'
DYMNA LOTVA unveil the harsh video 'Hell' (Пекла) as the next single taken from the Belarus duo's forthcoming new album "The Land under the Black Wings: Blood" (Зямля Пад Чорнымі Крыламі: Кроў), which is scheduled for release on August 4, 2023.
ARCHSPIRE roll out all the stops for 'Bleed the Future'
ARCHSPIRE are hella famous now. You can find them in the club, popping bottles and showing off their JUNO award.
In true rock star fashion, instead of paying off their massive gambling debts, the Canadian band decided to take everyone's Kickstarter money and record the most disgusting, uproarious, and out-of-this world expensive music video in the history of technical death metal.
FOR IMMEDIATE RELEASE: The Drowns Release Video For "Subculture Rock 'N Roll"
The song demonstrates a more lighthearted side to The Drowns and was inspired by a huge influence of Rev's. He explains: "I came up with the idea right after we finished the song. I've always loved the song "Rock N Roll Preacher" by Slade, and I thought 'It would be hilarious to do a video where the band is dressed as preachers, but powered by the demon of rock n roll.'"
AFRO-FUSION STAR OMAH LAY LINKS WITH OZUNA IN PUERTO RICO FOR SEXY "SOSO" MUSIC VIDEO
The visual stands out as his most stunning and cinematic yet. It threads together two narratives as Omah Lay and Ozuna each experience an intense romance on-screen. The clip intercuts sequences in a stable, shots of a field surrounded by horses, dancing on a mountain, and moments around a gorgeous hidden exotic villa. Balancing two extremes, it combines intimate vignettes and expansive vistas. Most importantly, it illuminates the chemistry between these two global superstars, uniting styles and cultures all at once.
NEW Today: Clare Siobhan blends folk and pop with bubbly summer single "3/2 (Loves Me)"
Clare was inspired to join her poet friend who was participating in a prompt-based creative exercise to craft a song with the word of "misfit," which became her new single "3/2 (Loves Me)". "I was thinking about it and didn't really want to write a misfit-themed song in the original sense of the word, so I decided to start writing something I knew: I was falling in love at the time, and it was exciting and scary and all I could think about," she explains.
Alt folk/pop artist Kalila Badali confronts pain and loss on "Potato" from New 'Panacea' EP
"Potato" and four other songs including "Dotty Mae" and "No Eye Contact" are from her new EP, Panacea, produced by James Atin-Godden. For Kalila, the EP came together thematically by accident. She wanted to make something that captures the experience of being stuck and not knowing what to do to change circumstances and getting lost in the number of options that can "help."
Jet Jaguar – New Album 'Epiphytes' out August 2023 on sound as language / First Single "Grading Honey" Out Now
New Zealand artist Michael Upton has been making music as Jet Jaguar for over 25 years now. He has collaborated widely as well, most regularly with his ambient band, Tonkyn Pearson. Epiphytes marks the 10th Jet Jaguar album and follows 2022's beautiful Room Tones album on Shimmering Moods Records.
New Item to Post: GRAMMY-Nominated Common Kings Release New Single "Hideaway" Off Upcoming Album 'CELEBRATION'
Common Kings have released their latest single "Hideaway", the second song to drop from their highly anticipated sophomore album 'CELEBRATION'. The new record is due out on August 25th, 2023, on Island Empire/Mensch House Records.
Mainland Break release anticipated debut album 'One Way Ticket To Midnight', alongside spotlight single 'Portland' music video
Mainland Break, the Denver-Colorado based five-piece indie-rock sensation have today released their anticipated debut album 'One Way Ticket to Midnight'. Alongside this release they also share their spotlight single 'Portland' with accompanying music video. With this release the band take listeners on a sonic journey through the night, confronting fleeting and fading memories and the unchangeability of the past.