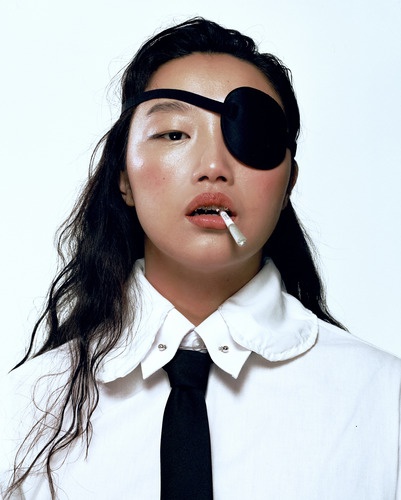 @skopemag news – friday – july 7, 2023 @ 12 pm est
https://www.facebook.com/SkopeMag/
https://twitter.com/skopemag
https://www.youtube.com/@skopetv2
https://www.instagram.com/skopemag/
APP – Apple iTunes –
https://itunes.apple.com/app/id1465224822?mt=8
@skopemag APP – Google / Android –
https://play.google.com/store/apps/details?id=hr.apps.n207414718
Support @skopemag –
https://www.paypal.com/donate/?hosted_button_id=3APKAKT8K6ETW
OUT TODAY: Following BBC Radio 1 & 6 Music Support, Leeds Alternative-Pop Duo Lucky Iris Shine On Etherial New Single 'blowing kisses'
Fresh off the back of radio play from BBC Radio 1's Future Alternative and multiple sets at The Great Escape, Leeds based alt-pop duo Lucky Iris return with the electronic sweller 'blowing kisses' (July 7th), taken from their eagerly awaited upcoming EP 'maybe i'm too much' (August 11th), their latest expression of lessons learnt in love and friendships.
UK Artist Tom Speight Shares New Single "Trick of the Light" Off Upcoming Studio Album 'Love and Light'
London's melodic storyteller Tom Speight shares new single, "Trick of the Light," the lead single from his eagerly anticipated third record, Love & Light, arriving August 11th.
"Trick of the Light" shines forth as a radiant gem in Tom Speight's musical collection. Enveloped by the dazzling strums of acoustic guitars, Tom's vocals soar with glowing spirit, infusing melody with infectious energy into anthemic choruses.
Rambunctious New Single from The Killers approved Me Nd Adam
PETER MCPOLAND WATCHES HIS LIFE SPIN AROUND AND AROUND IN DIZZYING NEW SONG AND VIDEO FOR "CEILING FAN/PIGGY"
The video follows a boy coming into his room and speaking to a doll hanging and spinning from his ceiling fan. ("Say something if you wanna get down, I'm so sick of you spinning around round round round.") As the bridge arrives, the blame turns to the ceiling fan ("Ceiling fan, what'd you do?"), only for the boy to eventually sympathize with it for what it's done ("Baby it's ok I know you're strong, I'll make it all better, I'll turn you on.) The video is intertwined with performance clips of Peter, introducing his current self to his younger and figurative self as they watch his life spin around and around and around.
SEBASTIAN (ED BANGER) + LONDON GRAMMAR TEAM UP FOR ORIGINAL TRACK "DANCING BY NIGHT" (BECAUSE MUSIC)
London Grammar says: "It was a total joy writing and creating this track with Sebastian. We are so excited for you to hear it. He is a total genius and it really has been an honour."
New single + video: We Melt Chocolate – No Meaning Man (FFO: Lush, Sugarcubes, Slowdive)
The sweetest flavour of italogaze is back with "No Meaning Man", the new single by Florence-based We Melt Chocolate. Born in 2014, We Melt Chocolate deliver lilting, noisy shoegaze music, aware of the My Bloody Valentine heritage but also with a nod to bands like Lush and Sugarcubes.
Surprise Baby New Single – Rock n Roll Cowboy meets Indie Pop
Surprise Baby is the Los Angeles based project of musician and songwriter Sarsten Noice and producer Claire Morison. Described as rock and roll cowboy meets indie pop, the two, who are originally from Northwest Montana, use their long-standing relationship as friends and creative partners to craft a sound which is both authentic and captivating.
FAFF channel blissful dancefloor moments on 'Camp Summer Hits' EP
Meet FAFF; the Dynamic Duo bringing the Drama to Planet Euphorique's digital series. With 5 tracks of sentimental power from the Big Dyke Energy residents, the "Camp Summer Hits" EP penetrates that sweet spot between blissful nostalgia and forward thinking innovation. An offering to the Rave Gods with breaks for days, vocal hooks and tear jerking melodic explorations, no matter the speed it's sure to pack a punch on dancefloors across the globe, transporting party people to their sequential paradise…
Pop Powerhouse Ilona Expresses Fierce Passion in "Talk To My Body"
Rising dance-pop artist Ilona has released her hypnotic new single, "Talk to My Body." Propelled by impassioned chord progressions and Ilona's sensuous harmonies, "Talk to My Body" is an expression of the fiery desire that comes with physically reconnecting with a partner you love. Fueled by intense fervor and longing, Ilona says the song "is about owning your emotions, and your body, and feels freeing to sing." The track serves as an anthem for listeners who are fearless and confident in their desires. To keep up with Ilona's musical journey, you can follow her on Instagram @iamilonamusic.
Audrey Nuna Releases New Track and Visual. "Idgaf" Out Today
Rising artist and rapper, AUDREY NUNA returns with her latest track, "IdgaF," paired with a captivating editorial-inspired visual created by Nuna herself using photos by Louisa Meng. "IdgaF" marks the beginning of an enthralling new chapter of music releases, set to become a bigger body of work to be released via Arista Records. More details to be shared soon.
GHOST KIDZ RELEASE DEBUT SINGLE "HA HA"
BABYFACE RAY DROPS NEW SONG + VIDEO "DONDA BAG"
Detroit rapper Babyface Ray has dropped a new song and video, "Donda Bag". Directed by Kardiak, the video finds Ray directing, styling, and producing a photo shoot and fashion show.
Nati Dreddd headlines TRNSMT Festival tonight and drops new single 'Stay'
Multi-faceted Scottish singer/songwriter Nati Dreddd is back with her brand-new single 'Stay', releasing 7th July 2023, which is taken from her forthcoming debut EP, due to drop in October.
New Music This Week from Taylor Swift, PJ Harvey, Little Dragon, Anohni & The Johnsons and More
New Releases for July 07, 2023 – Here are the AllMusic editors' picks for the most noteworthy releases this week. Looking for more? Visit our New Releases page.
Francisco Martin drops "Breakfast For Dinner," a "tribute to unbreakable bonds"
Singer-songwriter Francisco Martin is back with his latest single "Breakfast For Dinner," a poignant tribute to the unbreakable support and deep connection between two people in a blossoming relationship, out today on all digital platforms. Showcasing his signature blend of soulful storytelling and captivating melodies, it's the latest in a series of releases drawn from Francisco's personal experiences, where soulful vocals and evocative songwriting paint a vivid picture of the profound power of love. "'Breakfast for Dinner' expresses my feelings towards my partner in crime," Francisco shares. "Lifting each other up through everything has always been our endgame."
Mipso share splashy, wry track "The Numbers" ahead of 6th LP | Tour starts in August
"The Numbers," out today, is a rhythmic, wry, finger-wagging observation of the market-obsessed culture that permeates American society. Inspired by NPR's Kai Ryssdal and his signature phrase, "Let's do the numbers!," the band wonders how tracking the daily economic tea leaves became a veritable religious observance for the ruling class. Fiddler and vocalist Libby Rodenbough recalls hearing an Iowan voter on TV discussing presidential candidates and saying, "I like the incumbent because the stock market's doing well." Rodenough says, "I looked around at this cruel place where we live and I felt forlorn that the NASDAQ offers anybody any kind of comfort. How do I know things are bad? Because I feel it, and I see it." The notion that the success of the stock market had very little to do with the actual lived experiences of everyday people laid the foundation for the groovy, slick "The Numbers."
Modern Tales Release Striking New Single "Pretty Little Thing"
Today, the brother duo Modern Tales, comprised of veteran producer Jonas Rathsman and singer Francis Novotny, release their new single, "Pretty Little Thing." The new track comes just ahead of their anticipated debut album, Stars Align, which is set to drop on June 30 via RÜFÜS DU SOL's Rose Avenue Records.
Nell Mescal Shares New Single 'Punchline'
Today, Ireland's Nell Mescal shares her new single "Punchline" via LAB Records. Her fourth release, "Punchline" comes off the back of a whirlwind month which saw Nell support P!NK at Hyde Park, Florence & The Machine across Ireland as well as performing to stadium sized audiences with Dermott Kennedy.
Power-pop trio Sweet Gloom releases debut album, Reverie, via Asian Man Records
Eager to leave their collective stamp on pop music with each and every sha-la-la, Jaake Margo (guitar, lead vocals) of Asian Man Records favorites Get Married, Chris Clark (bass, vocals) from Wiretap Records' Tiny Stills, and notorious L.A. hunk Morris Carrillo (drums) share songs that are as catchy as they are confessional, racked with insecurity yet infused with raw, gritty energy and endless melodic hooks. They're the kind of band you could easily see headlining Fest in just a few years time.
Smug Brothers share video for "Let Me Know When It's Yes" from forthcoming LP for Anyway Records
The Fire Note writes, "'Let Me Know When It's Yes' perfectly exemplifies Smug Brothers' blend of power pop, new wave, and indie rock. The track bursts with infectious melodies and jangly guitars, accompanied by a driving rhythm section that will remind you of several classic tracks from The Toms or The Plimsouls. The band's tight and dynamic arrangement strikes a balance between rawness and polish, drawing inspiration from classic rock 'n' roll while infusing their own modern twist. This latest record represents yet another confident step forward for Smug Brothers and is sure to rank among their best works to date!"
Brei Carter's Authentic & Jovial Spirit Comes Alive In New Music Video For Anthemic Single "Straight Up Country Crazy"
"Country isn't just a place, it's a state of mind," says Carter. "It's where sanity rides shotgun with a little bit of crazy, beatin' the dust off life's dirt road. This is what I call straight up country crazy. It's a movement of freedom!"
ERAMNESIA SynthMetal Duo Drops Second Single "Entropy"
Guitarist Patrick Reilly (Tengger Cavalry, Fellahin Fall) and vocalist Aimee Zambrana (formerly Van Roxanne) joined forces in 2022 to form Eramnesia. Their first single, 'Alone Under Neon Lights,' was met with positive reception upon its' release in January 2023, and listeners have been enthusiastically anticipating their next single ever since.
LUCKI Shares 's*x m*ney dr*gs,' His Brand New Album
LUCKI immerses listeners into his woozy world, his exquisite ear for instrumentals and hypnotic, mantra-like delivery. Coming through with another atmospheric, hard-hitting full-length, the Chicago native shares s*x m*ney dr*gs. The follow-up to his hit 2022 project FLAWLESS LIKE ME, s*x m*ney dr*gs delves deeper into his world of hazy hedonism, at once reveling in the spoils of luxury living and bemoaning the emptiness of it all. s*x m*ney dr*gs spans 15 tracks, bringing new production from Tay Keith, Brent Rambo, Rio Leyva and CXDY of Internet Money, Cash Cobain, Yung Icey, and more. Featuring guest appearances from Detroit native Veeze, s*x m*ney dr*gs is available everywhere via EMPIRE.
GODS OF SOMETIMES Release Final Single, "Stilted Low," Ahead Of Debut Album Release On July 21st
GODS OF SOMETIMES, the newly formed Southern California alt-indie rock duo consisting of bassist Brad Davis (FU MANCHU) and guitarist/vocalist Andrew Giacumakis (MOAB), has released their final single, "Stilted Low," ahead of their eponymous debut album that will be available July 21st from Falling Dome Records.
DILLON FRANCIS UNVEILS "LA ON ACID" WITH GOOD TIMES AHEAD
The new track is taken from Dillon's forthcoming This Mixtape Is Fire TOO, a sequel to 2015's This Mixtape Is Fire, that will arrive later this year, and follows previous offerings "Pretty People" featuring rising Turkish star INJI, "Don't Let Me Let Go" with Illenium and EVAN GIIA—which went #1 at U.S. Dance Radio and was later remixed by Zomboy,—and "Goodies"—which was later remixed by Knock2.
GABRIELS RELEASE DEBUT ALBUM ANGELS & QUEENS
The release follows the band's stirring, show-stopping performance at Glastonbury last month, and vocalist Jacob Lusk's special guest slot with Elton John to close the festival.
RnB powerhouse William Singe's Lush, Lovely "Have To Be"
"Have To Be" is characteristically reminiscent of the early 2000s RnB, creating a satisfying balance between nostalgia and new. It's playful with rhythm in ways that hook you in, the way a good RnB groove should, leaving you wanting to hit repeat right away. Singe's vocals cut through the energetic slow jam beat as he professes his love for a past love – part of the journey that has led him to the man he is today. The dense but weightless, floating harmonies and ad libbed riffs in the background build this steamy world full of Singe's honest and soulful lyricism; it's a sonic adventure that easily resonates, leaving you craving more.
NEVER BROKE AGAIN COMPILATION "Green Flag Activity Vol. 2" OUT TODAY
YoungBoy NBA's GREEN FLAG ACTIVITY VOLUME 2 is the fifth compilation from YoungBoy's Never Broke Again collective, following last year's GREEN FLAG ACTIVITY, 2021's Never Broke Again: The Compilation Vol. 1, 2020's Ain't Too Long 2, and 2017's Extortion Season. This is the second installment of the Green Flag Activity project as YoungBoy Never Broke Again looks to expand the Never Broke Again compilation, and features Lil Dump and their newest signee, Vontina, among others. Also on the compilation are two YoungBoy tracks titled "Slump" and "I Need To Know".
Zimbabwean Death Metal Project NUCLEAR WINTER Release New Single "The Glimmering Landscape"
Zimbabwe's NUCLEAR WINTER, the death metal project of Gary Stautmeister have revealed "The Glimmering Landscape". The song is the first single from the upcoming album Seagrave which will be released on July 21, 2023 via MMD Records.