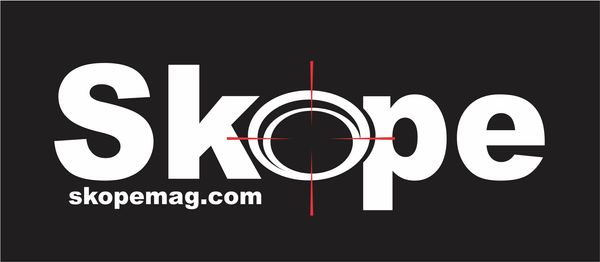 @skopemag news – monday – july 3, 2023 @ 9 pm est
https://www.facebook.com/SkopeMag/
https://twitter.com/skopemag
https://www.youtube.com/@skopetv2
https://www.instagram.com/skopemag/
APP – Apple iTunes –
https://itunes.apple.com/app/id1465224822?mt=8
@skopemag APP – Google / Android –
https://play.google.com/store/apps/details?id=hr.apps.n207414718
Support @skopemag –
https://www.paypal.com/donate/?hosted_button_id=3APKAKT8K6ETW
ALEX NICOL — Releases New Single: "Hollywood" || Lifted From New EP 'Been A Long Year Vol.1' Out Today
Emerging like the score of a silver screen classic that never was, the Montreal artist's latest single ensnares with all the potency and poison of its namesake. Casting strings of a knife-edge tension against the unexpected twists that unfold with its dramatic key changes, "Hollywood" finds Nicol play a starring role in a song of downbeat and disturbing Lynchian thrills.
SLOW PULP announce new album "Yard" | Share new single "Slugs" | "Yard" out 29 Sept via ANTI-
Wisconsin-bred, Chicago-based Slow Pulp announces Yard, their new album and ANTI-debut out September 29th, an extensive North American/EU/UK tour, and new single / video, 'Slugs.' Emily Massey (vocals/guitar), Henry Stoehr (guitar/producer), Teddy Mathews (drums), and Alex Leeds (bass) have an electric chemistry, one that allows them to nimbly reach new sonic heights across Yard. Building upon the sticky hooks and dreamy rock seen in their earlier music, Yard crafts together a bigger sound. Through listless guitar, weepy americana, a raw-to-the-bone piano ballad, and belt-along worthy pop-punk, they tackle themes of isolation and the process of learning to be comfortable with yourself, along with the importance of learning to trust, love, and lean on others.
BEAR WITHIN US ANNOUNCE NEW SINGLE/VIDEO "DEVILS DAY"
SOUTH BY ZERO — Unveil New Single: "Open Arms" || Listen Now
Rising Manchester indie-pop four-piece – SOUTH BY ZERO – are making a heartfelt introduction with new single "Open Arms" (out now).
DYLAN JOHN THOMAS SHARES THE NEW SINGLE 'YESTERDAY IS GONE' & ANNOUNCES NOVEMBER HEADLINE TOUR
The rise of Scotland's next songwriting talent Dylan John Thomas continues as he releases the new single 'Yesterday Is Gone' and announces details of a November UK headline tour. The track is the first new music from Dylan this year taken from sessions for his forthcoming debut album, details to be announced soon. Following his hotly anticipated dates at Reading and Leeds Festivals this August, the November national headline tour includes 2 further nights at Glasgow's Barrowland Ballroom. Demand for those shows is sure to be high after he sold-out 3 shows at the venue during 2022, with the first of which selling out in just a day, leading to rousing crowd singalongs to early favourites such as 'Fever'.
Rising R&B talent APW release latest passionate single "Learnt Behaviour"
Blending smooth R&B production with jazzy guitar melodies, APW's distinctly soulful vocals take centre stage whilst his honest lyrics tell the relatable story of using passion to fill a void as he sings "Move in closer, time I put it on ya, 30 is all we need." Building throughout, the queer talent's impressive vocal range dances in and out of falsetto combining luscious riffs and backing vocals with stacked emotive harmonies creating a nostalgic feel.
[Video Submission] Chubs & Machacha – Cold Pasta Flannels ft Mickey Diamond
Chubs and Mickey Diamond tag team up over a Machacha production to bring you Cold Pasta Flannels off the album Plenty Pressure available everywhere music is streamed and downloaded. The music video by Gee CTS will make you find yourself enjoying the landscape of a New York City project building.
Jesse Ray and the Carolina Catfish Announce New Album
"Sick-N-Tired" was recorded in March 2023 at Analog Time Machine recording studios in Montague, MI. The album brings the classic Jesse Ray "rock n roll" sound with tracks like "Sweet Like Sugar" and "Sick N Tired" but also showcases some new more exploratory and aggressive guitar playing from guitarist Jesse Ray Cahue in tracks like "Ring for my Baby" and "Highway Dream". The album officially releases 9/29/23 with a supporting tour from the band throughout the United States the following months. The album "Sick-N-Tired" will be released worldwide through Onama Records / Onama Media Group in digital and physical formats (Vinyl LP, Compact Disc)
SPILL MUSIC PREMIERE: JESSE RAY AND THE CAROLINA CATFISH – "SWEET LIKE SUGAR"
Mother Mother 'Normalize' the abnormal with their new single
Platinum certified alt-pop band Mother Mother announce the release of their first new music of 2023 with the inclusive and progressively propulsive mantra 'Normalize'. Produced by frontman Ryan Guldemond and co-produced by Jason "JVP" Van Poederooyen at the famed Warehouse Studios in Vancouver, BC, this alt-pop gem follows the 2022 release of their US Certified Gold global breakout single 'Hayloft II'.
Olga Dudkova Drops Latest Neo-Soul /Jazz Offering 'Falling For The Music'
Jazz/Soul artist Olga Dudkova release her latest single 'Falling For The Music'. Known for her eclectic sound, Olga takes influence from Jazz, Soul, Hip-Hop and Pop to cultivate a sound that is uniquely hers.
Finnish Melodic Death Metallers VOIDFALLEN Release Music Video and New Single "Starved Of Martyrs"
Melodic death metallers Voidfallen have unleashed an intense new single, "Starved Of Martyrs", a first taste of the upcoming album the band is currently working on. The track is accompanied by a brand new and captivating music video, which you can watch here:
ANTIROPE (alt-metal) reveal new "Is This The End" music video, full-length album 'Amnesia' is out now!
Alternative Metal band Antirope just released their new full-length album Amnesia via Eclipse Records on June 30 and earlier today, the band dropped a new music video for the song 'Is This The End'. The album was produced, recorded, mixed, and mastered by Patrick Fleischer (Lacrimas Profundere, Darkseed, Alev) at Studio 6.0. 'Is This The End' is the third music video taken from the new album, and it was also directed by Patrick Fleischer.
Kid Francescoli Shares "Run Run" Video | Single Out Now via all DSPs, 'Sunset Blue' LP Due September 22
Following the earlier releases of new singles "1986" and "You Are Everywhere" (ft. Turbo Goth), Kid Francescoli (the electro-pop project of French musician Mathieu Hocine, author of international hit "Moon") recently shared "Run Run," the third single off his forthcoming LP, Sunset Blue (due September 22).
Power-Noise Progenitors FRONT LINE ASSEMBLY Supercharge RAMMSTEIN'S "DEUTSCHLAND" With An Electrifying EBM Twist
Fresh from two recently completed tour runs across the US, first as the headlining act and second alongside Ministry and Gary Numan, EBM legends Front Line Assembly release a brand new single today, a dark electronic reimagining of Rammstein's groundbreaking "Deutschland," a song that came out after a decade of silence from the industrial metal magnates and courted a fair amount of controversy for its centering of Germany's checkered past, fraught with famine, plague, war, and nationalism.
NUCLEAR DUDES: No Clean Singing Premieres "Boss Blades" Video Featuring Dave Verellen Of Botch; Full-Length Debut To See Release Via Modern Grievance Records This Friday
NUCLEAR DUDES, the solo venture spearheaded by Jon Weisnewski (Sandrider, Akimbo), today unveils the official new video for "Boss Blades." Now playing at No Clean Singing, the song serves as the title track from the project's debut full-length, set for release this Friday, July 7th, via Modern Grievance Records.
AN NCS VIDEO PREMIERE: NUCLEAR DUDES — "BOSS BLADES" (FEATURING DAVE VERELLEN)
PRE's Jay Fizzle Drops Brand New Single "Been Going Crazy"
Last week, Jay Fizzle dropped his brand new video single "Been Going Crazy." The video captures a day in the life of a go-getter of Fizzle's caliber. Whether he's hitting the body shop to trick out his Dodge with a new scat pack, or doing routes in a Jeep truck with a trunk full of loud packs, Fizzle's on the move from start to finish as he continues his hot streak in the streets.
You will love this album
You can now listen to Sanni Svar's debut album "Hyperdream", publish day 23.6.2023.