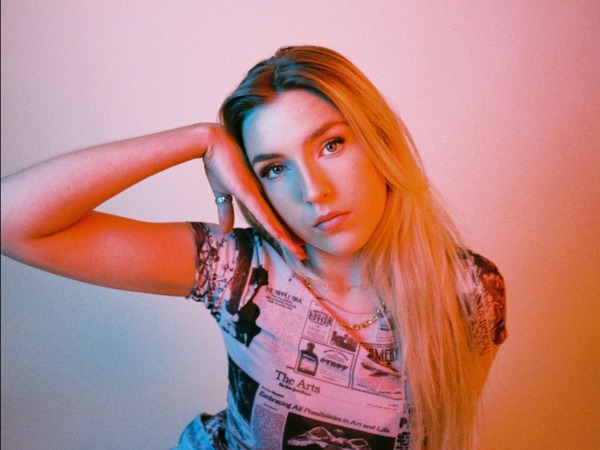 @skopemag news – wednesday – june 21, 2023 @ 12 pm est
https://www.facebook.com/SkopeMag/
https://twitter.com/skopemag
https://www.youtube.com/@skopetv2
https://www.instagram.com/skopemag/
APP – Apple iTunes –
https://itunes.apple.com/app/id1465224822?mt=8
@skopemag APP – Google / Android –
https://play.google.com/store/apps/details?id=hr.apps.n207414718
Support @skopemag –
https://www.paypal.com/donate/?hosted_button_id=3APKAKT8K6ETW
Tarah Who? – New Single & Video "Sell It To The World"
Tarah Who? has never been afraid of telling it like it is with their emotional and thought-provoking lyrics. The new single and video for, "Sell It To The World" dropping June 30, 2023, is no different. It's off of their album, The Collaboration Project.
Tarah Who? is Tarah G. Carpenter (vocals, guitar, backing vocals) and Coralie Herve (drums).
RADICAL SON SHARES SOUL-SHAKING NEW SINGLE 'ELDER'
Radical Son has today shared his soul-shaking new single, Elder, offering a deeply powerful statement of devotion to country, his Kamilaroi and Tongan cultures and his iron-willed intention to endure that sets neck hairs on end. Elder comes paired with an equally commanding music video made in the Blue Mountains by Djugun/ Yawuru/ Gooniyandi director Cornel Ozies, and featuring rocker Vic Simms, Australian of the Year Shane Phillips, Forgiveness Project advocate Ray Minniecon, Kamilaroi elder Paul Spearim and more.
Alchimyst Connects With Jason Jones on Psychedelic-Laced Trance Ballad "Falling In Love" on Dreamstate Records – OUT NOW
Alchimyst recently touched down on the label with their single "Take Me There" alongside Supernature, drawing radio support from Judge Jules – Global Warmup, Marcell Stone – Techprog Session, Henry Moe – Lost Horizon, and garnering press support from The Music Essentials, Find Your Sounds, The Festival Voice. They have enjoyed regular tastemaker support from Armin van Buuren and Vini Vici. Jason is one of the semi-finalists from ITV's hit show 'The Voice' in 2017.
Perry Wayne Unleashes Follow-Up on NGHTMRE and SLANDER's Gud Vibrations Metal-Tinged Dubstep Face-Melter "WILD" – OUT NOW
The B-side "Freestyle" is slated for release on May 5, on the back of his recent performance at Paradise Blue last weekend. He has upcoming festival appearance at Escapade Music Festival, and headline shows at TK Lounge (Tampa), Revel (Albuquerque), Republic NOLA (New Orleans), Sky SLC (Salt Lake City), and a special 'Wayne Enterprise' set at Toxic Summer at the Midway, the live concept tied to the string of conceptual EPs he's shared recently.
Jan James releases her 12th album, Time Bomb, this week
Time Bomb is the most sweeping record in Jan James' career. While there's a healthy and groove-heavy dose of the Chicago blues on which she built her career, Jan's iconic voice also moves into sweet pop and a little Americana effortlessly. Bolstered by nth-level guitar work and production by Craig Calvert, the songs on Time Bomb are both immediate in message and timeless in spirit.
Hattie Oates Releases Soaring Single 'Buy Me A Dream'
Sydney-based pop artist Hattie Oates is releasing her latest single 'Buy Me A Dream' today!
'Buy Me A Dream' retains the Hattie Oates alt edge we have come to know and love in the last couple of years, while also giving us a huge dose of soaring, uplifting pop. It is commanding and energetic, and her voice, that is as alluring and powerful as her lyrics, tells a personal story of giving your all but not getting it back.
RADICAL SON SHARES SOUL-SHAKING SINGLE 'ELDER' ON THEME FOR NAIDOC WEEK
Hotel Garuda and Manila Killa Launch New Collaborative Project CHROMEBODIES With Blistering Techno Debut "REGENESIS" – OUT NOW
The two producers started to build buzz around their reunion with a one-two combo of bootlegs, rehashing Destiny Child's "Say My Name" and Nelly Furtado's "Say It Right" with a trance and euro dance remix, respectively. They are planning to shoot a special debut live set in LA, capturing footage of the unreleased single, while sneaking in a few of their unreleased material.
JAMES LEONARD HEWITSON — Unveils New Single: "Black Jeans" || + Announces New Album: 'More Pop' Out 6 Oct
North East singer-songwriter – JAMES LEONARD HEWITSON – is back with new single "Black Jeans", alongside the announcement of his new album 'More Pop' (due 6 October). Vinyl pre-order for 'More Pop' will go live on 21 June via Butterfly Effect Label.
Claud Releases New Single 'It's Not About You'. Supermodels Out July 14th on Saddest Factory Records
Today, Claud has released "It's Not About You," the fourth offering from their eagerly awaited sophomore album, Supermodels, out on July 14 via Saddest Factory Records. The new album follows 2021's much-lauded Super Monster. The acoustic, catchy tune boasts candid lyricism from Claud as they deal with frustration after a breakup.
Buck69 Releases Stunning Visual Representation Of Their New Blues Rock Single "Peace Maker"
Just released! The brand new riveting appeal for peace music video crafted by Relaxing Blues Productions and performed by the irrepressible blues rock band Buck69. With lyrics such as "No more guns, no more bullets the peace maker cries what the hell are we doing?" this video is reminiscent of the major movements of the sixties.
Dreamy, Infectious, Vulnerable New Single
Ritho is a 23 year old British indie, dream pop artist based in London. Creating deeply introspective songs, his honest lyricism revolves around everyday experiences in your early twenties, filled with regrets and mistakes. Aligned with catchy pop melodies, interesting production and bold instrumentation, Ritho's music is built upon recurring themes of dissociation and daydreaming, offering escapism and providing listeners with a safe space where overthinkers and dreamers can find comfort.
Polish Cairo-Based Guitarist/Songwriter ANDRZEJ CITOWICZ Releases New Single 'Savagely Hungry For Love'
Polish Cairo-Based Guitarist/Songwriter ANDRZEJ CITOWICZ Releases New Single 'Savagely Hungry For Love' Exclusively on YouTube Under Moniker CITOVITZ AND THE FIREFLIES OF FEBRUARY!
Cairo, Egypt – Andrzej Citowicz, the Polish Cairo-based guitarist and songwriter, has just released a hard and heavy guitar instrumental song titled "Savagely Hungry For Love" under the moniker CITOVITZ AND THE FIREFLIES OF FEBRUARY. This latest release is one of several singles that Citowicz has put out in recent months as a preview of his upcoming album, "Never Ending Storms", set to drop in the summer of 2023.
Texas Blues Guitar Phenom LANCE LOPEZ Invites Fans To "JAM WITH ME" On The First Single From His New Studio Album!
In a world where pre-programmed keyboard patches, stock digital samplers and now AI-generated melodies threaten to dominate the musical landscape, the people have been calling out for a transformational figure who can usher in a new age of truly organic, soulful music. Guitar hero Lance Lopez is ready to answer that call!
BECK & PHOENIX: "ODYSSEY" COLLABORATIVE SINGLE OUT NOW
Modern music's consummate chameleon Beck and Versailles' foremost musical ambassadors Phoenix have teamed up to create an utterly infectious summer anthem in "Odyssey," a landmark collaboration out today via Capitol Records.
CHARLY BLISS return with single 'You Don't Even Know Me Anymore' | Watch the video now
Today, New York pop savants Charly Bliss are back with 'You Don't Even Know Me Anymore,' their first new music since 2019's critically acclaimed album Young Enough, and its subsequent Supermoon EP. The track, produced by Jake Luppen of Hippo Campus and Caleb Wright, ushers in a new, more playful era for the band.
Rezz Enlists Raven Gray For Goth-Tinged Single 'Embers' via HypnoVizion
Today, Canadian bass music legend and HypnoVizion label head Rezz releases her new goth-tinged single 'Embers' featuring vocalist Raven Gray. 'Embers' serves as the third and final single off Rezz's forthcoming IT'S NOT A PHASE EP, due out this summer.
SCOTT HOYING OF PENTATONIX RELEASES NEW SINGLE "PARALLEL"
Three-time Grammy® Award-winning artist Scott Hoying, who has sold more than 10 million albums worldwide as part of the multi-platinum-selling a cappella group Pentatonix, today releases his brand new single, "Parallel" via BMG.
AIRPORTS collides sonic worlds in "NEED U HERE"
On a unique path to carve his own sound and legacy – Brisbane based singer, writer and Platinum producer Aaron Lee, aka AIRPORTS, takes an innovative approach to his music. Combining punk with drum n bass & EDM, he creates a sound which shimmers with hifi sonics and pop sensibilities, giving listeners something that they won't have heard before.
Johanna Samuels Shares Final Single Off Josh Kaufman-Produced LP Out Friday: "The Rest Of Us" (FLOOD Magazine debut)
LA-based Johanna Samuels today shared "The Rest Of Us," the sweetly swooning final single off her new album Bystander, due out this Friday via Jealous Butcher Records. Its heartwarming video, premiering via FLOOD Magazine, is a compilation of footage Johanna collected over extensive touring/traveling in '21 & '22: "There are a lot of glimpses of the making of 'Bystander' and people that I love deeply," she says – including Bonny Light Horseman's Eric D. Johnston and Josh Kaufman, the latter of which produced Bystander. "It ends with footage from a night I spent with two of my best friends, Brittany and Rebecca. We had tickets to see Wilco in Queens, NY and it was completely rained out. People were rushing out and bailing and we decided to just lean in. We were completely soaked, we got overpriced margaritas, sang every word, laughed and cried. After the show they walked ahead of me. I watched them march out of the stadium in the rain and wanted to never forget the image of their sweet, little feet walking together in the puddles."
TikTok Sensation Rocco Shares "In The Morning"
20-year-old indie bedroom pop artist, Rocco, shares his charming new love song, "In The Morning," taken from his yet-to-be-announced forthcoming EP. With a snazzy horn solo, twinkling piano keys, and plush percussion, "In The Morning" is sure to make you swoon.
Frame 42 Unveils New Self-Titled EP
Frame 42, the emerging hard rock band known for their fresh, contemporary approach to classic rock, is set to unleash their long-awaited EP on June 21st. Featuring two released singles, "Thicker Than Blood" and "Ramona," alongside three exhilarating new tracks, "Pit Crew," "Petunia," and "Intoxicate," this highly anticipated release will showcase their remarkable talent.
New video: King Size – Making No Sound
Making No Sound is the third single from the eponymous album by the Venetians King Size. 'For the album release we wanted to do something different, and this time the watchword is "slow and low"'.
Single Out Today from Vanderzee
Vanderzee spends his time foraging for mushrooms, baking bread and yelling into microphones over beats influenced by hyper-pop, hip-hop, rock, jazz and whatever else happens to catch his ear. He holds a Master's Degree in Music Performance from The New School in NYC.
Marc Ribot's Ceramic Dog shares new song; new album out July 14
Marc Ribot's Ceramic Dog – the visionary post-fusion rock trio comprising guitarist/songwriter/activist Marc Ribot, bassist Shahzad Ismaily, and drummer/percussionist Ches Smith – have shared "Soldiers In the Army of Love," available today for streaming and download. The anthemic manifesto precedes the band's eagerly awaited fifth album, Connection, arriving via Knockwurst Records on Friday, July 14. Pre-orders are available now.
Far Caspian's New Single "Pet Architect"
Far Caspian—the project of Leeds, UK-based Irish musician Joel Johnston—today shared his instantly memorable new single "Pet Architect" off his forthcoming new album The Last Remaining Light, due out July 14th via Tiny Library Records. The timeless indie-rock delight, bolstered by kinetic guitar riffs and a steady drum beat, arrives with a claymation video by Alistair Nicholls, premiering at Brooklyn Vegan.