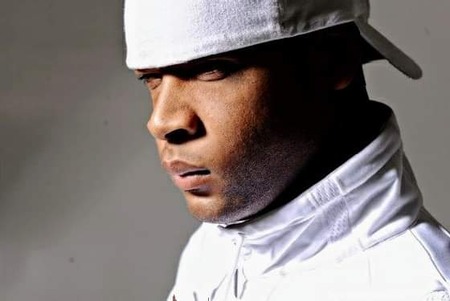 Growing up in Dallas-Fort Worth, TX, neo-soul artist and rapper J-Will got an early start turning tragedies into inspiring art. Reflecting on family and community crises through poetry at a young age, he found a healthy way to cope and a powerful medium of expression. With his recent relocation to Los Angeles, J-Will now preaches his good words on the streets of the City of Angels. Finding faith and solace in his church and community of artists, he gives back through recording art and performance. His recent releases have gotten people talking and landed him a performance outside the upcoming BET Awards. Keep your ears open for more coming from this up-and-coming emcee of soul.
An early single from J-Will, "Institutionalized," is your new contemplative soundtrack. Over an ethereal beat crafted by Venuz Beats, J-Will waxes poetic and philosophical reflections on social justice, religion, and inequality. While he notes the multitudinous injustices of the world, the song ultimately uplifts listeners with its memorable chorus, "Don't turn your back / Let your light shine / You are favored in this lifetime."
To sink deeper into thought and serenity, switch on the official music video for "Institutionalized." Directed by Moon Man, this black-and-white flick follows J-Will around his adopted city of LA as he bears witness to the churning of life around him. Through activist marches, public transportation, and church choirs, J-Will drops his wisdom and moves through the world a man of faith on fire. Tune out the wild world and wade awhile in J-Will's soulful atmosphere.
Follow J-Will:
http://instagram.com/jwillthepoet