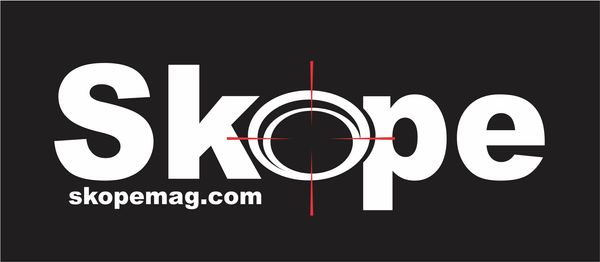 @skopemag news – friday – may 26, 2023 @ 7 pm est
https://www.facebook.com/SkopeMag/
https://twitter.com/skopemag
https://www.youtube.com/@skopetv2
https://www.instagram.com/skopemag/
APP – Apple iTunes –
https://itunes.apple.com/app/id1465224822?mt=8
@skopemag APP – Google / Android –
https://play.google.com/store/apps/details?id=hr.apps.n207414718
Support @skopemag –
https://www.paypal.com/donate/?hosted_button_id=3APKAKT8K6ETW
William Singe honors his Maori roots with "Whanau"
The song is a dedication to Singe's immediate family, as well as his friends and surrounding people whom he considers family. Following his rise to fame in previous years, Singe has returned to Sydney and has recently become a father. Through his experiences, he has learned that the most important thing a person can have is love and family, or "whanau" in Maori. The song stays true to what his fans love most about him – his gorgeous voice, acrobatic and soulful flowing over slick self-production – while becoming more grounded than ever.
PHILLY'S 2RARE DROPS EXPLOSIVE NEW SINGLE "ONE OF ONE (BACK IT UP PT 2)"
"Guess I'm too real, I'm not one of them" he raps, indulging in nimble wordplay as he touches on everything from money to politics and relationships. By constantly introducing new production elements, 2Rare blends influences and styles to deliver music that stretches definitions to the limit.
LOLA YOUNG UNVEILS BRAND NEW PROJECT "MY MIND WANDERS AND SOMETIMES LEAVES COMPLETELY" VIA DAY ONE / CAPITOL RECORDS
"Revolve Around You" demonstrates the honest and raw sound Lola has crafted for herself and her new project. Lola's new single is accompanied by a music video shot by Pavillion Works, which displays a compelling performance from Lola as her lyrics orbit around her.
Maddox Jones Releases the Uplifting New Single "We All Need Somebody"
The track delivers a simple but imperative message about supporting people when they're struggling with mental health or whatever troubles may be impacting their lives. Mixed by Michael Brauer (Coldplay) and mastered by Joe LaPorta (Miley Cyrus) "We All Need Somebody" is an anthem to remind each-other that we are not alone in the world and that the first step towards making a positive change can be talking about our troubles with another person.
Lucinda Williams releases stunning new song 'Where The Song Will Find Me'…
Acclaimed, pioneering artist Lucinda Williams has released the stunning new song 'Where the Song Will Find Me' from her triumphant album Stories from a Rock n Roll Heart (out June 30th via Highway 20 Records/Thirty Tigers).
Olly Brown Delivers Soothing Drum & Bass EP on HOT GROOVERS
Based in America but hailing from the UK, drum & bass producer Olly Brown has used his roots to finesse a production technique which is already turning heads. Having spent the last two years honing his craft, he's recently been picked up by multi genre dance music label HOT GROOVERS, spearheaded by producer and DJ Ben Spalding, who took notice of his talent whilst signing him under the imprints banner. The HOT GROOVERS camp was a perfect fit for Olly Brown, with its eclectic and diverse output giving him the creative freedom he needed to produce his forthcoming EP which is set to drop in May 2023.
SWEDISH HOUSE MAFIA RELEASE "SEE THE LIGHT" (FEAT. FRIDAYY)
Today, GRAMMY Award-nominated electronic music titans and global supergroup Swedish House Mafia unveil a new single entitled "See The Light." It notably serves as the first release from the forthcoming EA Sports' Formula 1 Soundtrack Album. The song also lands in tandem with the Monaco F1 Grand Prix
SEINABO SEY RETURNS WITH THE ONE AFTER ME – HER FIRST ALBUM IN FIVE YEARS
"I have been working on this album for almost five years, and I am very pleased with the result. Musically, it has been one of the biggest challenges of my life to put it together, while at the same time, I have learned so much. I have worked with people who have changed my life even more than before," Sey explains. "I have love and therapy to thank for feeling freer to experience and explore things, both as a human being and as an artist. I have gone through a lot and rediscovered what music means to me."
Kelly McMichael releases new single "Tour From Hell"
"Tour From Hell" is a multi-personality expression of the love of music and live performance contrasted with the nerves and risks involved in the current touring climate. It was inspired by recent tour nightmares and released in conjunction with an upcoming tour of rescheduled dates in an attempt to get back what was lost last year due to illness, van trouble and bad weather.
Lisa Yaro shares amapiano summer anthem "Savage"
Yaro describes, "'Savage' is an energetic club record that gets you hyped and gives you the freedom to let loose and just have a good time! I really wanted to make a summer record that embodied FUN. So many times we get wrapped up in the day to day grind that we forget to simply dance. I hope my record can be that escape for anyone looking to blow off some steam through dancing. Good music and good vibrations are what I want to add to the world and I believe that my EP is a reflection of that."
HENGE — New album 'Alpha Test 4' out Today
The band's third album offers a fresh collection of their definitive "cosmic dross" compositions. Receiving early acclaim, NARC Magazine championed the record's "stimulating extra-terrestrial sounds" (⅘), while Buzz Magazine praised the latest collection as "eco-centric free party dance-music… absolutely worth your time".
MaddBayy Releases Compassionate New Single "Don't Go"
MaddBayy has just released their latest track, "Don't Go," an earnest tune about finding true love and making it last. With catchy beats and emotive lyrics, "Don't Go" is a pop record that is an infectious celebration of the love someone expresses for someone else and the profound power of human connection. "This song is a tribute to the power of human connection and the need for intimacy in a world that often feels disconnected," says the duo. "Don't Go" is available to stream on digital music platforms worldwide.
Liverpool Pop Crooner BANNERS Releases Buoyant Single + Video "Name In Lights"
Graham Czach shares lush, genre-blending concept album 'Originalien' via Ropeadope
The solo LP Originalien, out today, was born out of the life-altering effects of the pandemic, the drive Czach has to bring about positive change, and the support the artist had from his closest friends and family. Expanding on the significance of the album, Czach says, "It feels like a culmination of my long and diverse career in music that tells a story about universal messages and issues I'm passionate about to help make a difference." He continues, "The world has changed a lot in the last few years, and this is my way of trying to bring people together to realize what's important in this fleeting life, which is love, kindness, compassion, and respect." It was throughout this creation process that Czach turned inward to expose his deepest vulnerabilities, culminating in his most realized, honest work to date.
EMERGING TORONTO RAPPER PRESSA RETURNS WITH NEW SINGLE "UNFOLLOW ME"
This latest single follows his feature on Bandokay's 2023 single "The Jungle." Prior to this, Pressa dropped his 2020 project Gardner Express, which got a deluxe version in 2021. The deluxe included the alternative version of hit song "Attachments" featuring Coi Leray and other artist features like Swae Lee, Sleepy Hallow, Sheff G and more. Pressa is currently working on new music for his next project.
OLIVIA DEAN SHARES NEW SINGLE "CARMEN," DEBUT ALBUM 'MESSY' OUT JUNE 30TH
Fast rising UK soul-pop star Olivia Dean today shares 'Carmen', the new single from her forthcoming debut album Messy, out June 30th via Island Records. 'Carmen' is the album's closing track and is a love letter to her grandmother who moved to the UK as part of the Windrush generation from her home country of Guyana.
CAT BURNS RELEASES "YOU DON'T LOVE ME ANYMORE" AHEAD OF FORTHCOMING NORTH AMERICAN TOUR
Already a firm favorite with her fans on social media and a highlight from her opening set on Sam Smith's GLORIA Tour, "you don't love me anymore" overflows with sincere emotion and vulnerability. A song close to Cat's heart, "you don't love me anymore" captures those feelings towards the end of a relationship and the heartbreak that comes with it. Accompanying the new single is a music video directed by Clyde Munroe, watch here.
New Music This Week from Arlo Parks, Sparks, Clark and More.
New Releases for May 26, 2023 – Here are the AllMusic editors' picks for the most noteworthy releases this week. Looking for more? Visit our New Releases page.
NASCAR ALOE SHARES NEW EP 'HEY ASSHOLE!', DROPS MUSIC VIDEO FOR TITLE TRACK
Today, LA-based rapper nascar aloe drops punk inspired EP 'HEY ASSHOLE!' via Epitaph Records. Featuring a sound that's of-the-moment and classic all at once, he's reminiscent of recent rap scions like Jasiah and XXXTentacion as well as punk acts past and present like the Melvins and Show Me the Body.
LIANA BANK$ SEEKS VENGEANCE ON "PETTY" FEATURING LOLA BROOKE & CLEOTRAPA
"Petty" is the latest example of Bank$'s ability to find solace through the power of music while reflecting how audiences feel. This time around, the Queens composer links up with fellow rap girlies Lola Brooke and Cleotrapa to show that sometimes it's okay to be petty. And in return, the brigade of baddies are left feeling fulfilled after turning the tables in a toxic relationship.
SNUPE BANDZ and PaperRoute Woo Are The Hood Mario & Luigi On "Super Trap Bros"
Making waves in Memphis and beyond with their undeniable chemistry and knack for boastful bars, SNUPE BANDZ and PaperRoute Woo recognize the power of teamwork. Taking inspiration from the famed Nintendo duo, Super Mario Bros., the Paper Route Empire artists share "Super Trap Bros," the latest video from their October album BOYZ N THE HOOD. Over bouncy yet ominous production, SNUPE and Woo detail their trap superpowers: "They can't see me, cause I'm real hard but I make that sh*t look easy / Water on my body no Fiji." In the video, complete with Super Smash Bros.-level special effects, Memphis' super trap bros flex with their crew in front of the Young Dolph mural in their hometown, paying homage to the man who helped them earn their superpowers.
That Mexican OT and Paul Wall Shine Like "Johnny Dang" in a Texas-Fried Video
Singer-Songwriter ADRIE Delivers New Indie-Pop Gem "Los Quietos"
Adrie, the Madrid-raised rising star who is becoming recognized for the way in which she is fusing her cultural roots in her artistic proposal, blending inspiration from her Spanish and Mexican backgrounds and the time she's spent living in Los Angeles, returns today to energize fans with her brand new single "Los Quietos."
PRE's SNUPE BANDZ & PaperRoute Woo Drop "Super Trap Bros" Video
for Skope: Platinum DVBBS join forces with Grammy nom. Jeremih on dance/R&B summer anthem (out now on Ultra/Sony)
Xondra Takes Center Stage on New Single "Like You Used To"
Xondra delivers the stunning new single "Like You Used To," out today, which blends the boundaries of Indie Pop. Recommended if you like artists such as Boygenius, Taylor Swift, Kehlani, Annie Dirusso, and Maisie Peters, Xondra takes elements of her inspirations, and creates a unique listening experience of her own.
DeeBaby Keeps The Momentum Going With "California Quarantine" Video
ONSIGHT DEEDA'S NEW SINGLE "HIT THEY BLOCK" OUT NOW
Powered by energetic production courtesy of frequent collaborator, Sinista On Da Traxxx [Birdman, Juvenile], the momentum of the track is unrelenting. Against a backdrop of kinetic 808s, Deeda's rapid delivery engages a lyrical flurry before he proclaims, "When you see me, you repent!" Meanwhile, the hook hinges on a hummable chant meant to be bumped loudly. Stay tuned for a cinematic "Hit They Block" music video.
BUZZING PHENOMENON REAL BOSTON RICHEY RELEASES NEW SINGLE & VIDEO "MY IMAGE"!
Powfu links up with fellow lo-fi artists Ouse and Snøw for new song and video for "wallflower"; Joint EP releasing this summer
Juniper Honey's "Looking At You" Describes Longing for Missed Connections
Today, indie rock band Juniper Honey shares their new single "Looking At You." Born out of an all-too-common tale, Juniper Honey's brand new single "Looking At You" details a story of unfulfilled potential and opportunities squandered.
TRIP LEE RELEASES NEW SINGLE "LAY DOWN"
Now 1 year after the release of "The End" in 2022, Trip explains he is now "speaking from a place of victory." After highlighting the beauty of the Cross and what it represents for followers of Jesus in "At The Cross" ft. Madison Ryann Ward, Trip has continued the conversation with "Lay Down," now speaking to "the secrets of his biggest wins," which is trusting God is in control despite the chaos around you.
For Skope: Dutch Repiet's evolution as a producer – 1st single on Protocol Rec. – cheeky house-pop "Don't Think Twice" (out now)
Rockshots Records – Out Now! Canada's WALK WITH TITANS' Debut Album "Olympian Dystopia" (Greek Myths Meet Power Metal)
Out Now! Rockshots Records presents epic power metal with a twist of Greek Mythology from Montreal, Canada's Walk With Titans, and their debut album "Olympian Dystopia".​
ELEGANT WEAPONS UNLEASH SINGLE/VIDEO FOR TITLE TRACK FROM THEIR DEBUT ALBUM, 'HORNS FOR A HALO'
On the same day that the all-star metal collaboration Elegant Weapons drops their debut album, 'Horns for a Halo' – May 26th – fans will also be able to view their latest music video, for its title track. Comprised of Rainbow singer Ronnie Romero, Judas Priest guitarist Richie Faulkner, Uriah Heep bassist Dave Rimmer, and Accept drummer Christopher Williams, the title track from 'Horns for a Halo' is the third single/video, and can be accessed via this link starting on Friday, May 26th at 8am Pacific / 11am Eastern: