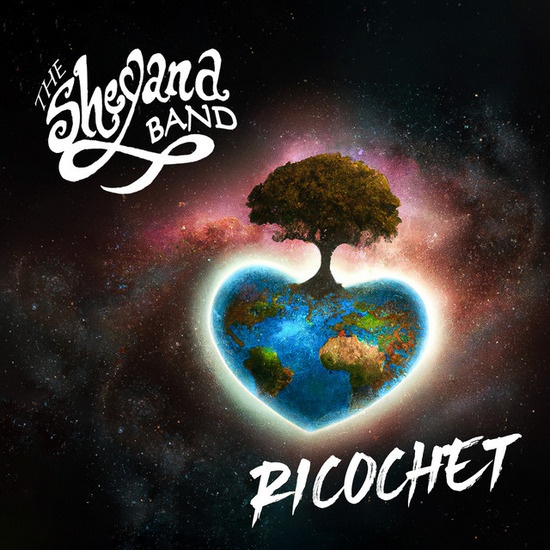 The Sheyana Band is the vehicle for soulful singer Sheyana. The group is based in Australia and incorporates a wide variety of styles into its overall sound. There's soul, yes, but also blues and a touch of country mixed in. The Ricochet EP took shape, like a lot of recent musical ventures did, during the pandemic. It varies sonically from one song to another, but always consistently features Sheyana's strong singing.
That touch of country first appears on "Remarkable Man." It's an upbeat, foot-stomping track, which is highlighted by twangy electric guitar fills. The release's title track is more of a contemporary blues-rock workout. It also includes lots of guitar but also has a bevy organ in its arrangement. Lyrically, it appears to suggest the resiliency of humankind, coming back – like a ricochet – from the whole pandemic era. Sheyana sings it with plenty of sass and just a hint of raspy-ness in her voice. The song's outro finds the band repeating the phrase, "rock on," which suggests that rock artists can't let anything completely stop them from doing what they love best. The Sheyana Band will just keep moving on, no matter what.
A more bluesy side of The Sheyana Band is best expressed with "My Darlin'," which is a slow-moving blues song. If finds Sheyana milking its emotion for all it's worth. In addition to Sheyana's strong lead vocal, there is a backing vocal chorus, which lends the track a somewhat gospel feel, as well. "You hold my heart in your hands," Sheyana tells her 'darlin'' repeatedly on the song. She later states, "I hold your heart in my hands." Therefore, they're two of a kind. "Know My Name" is also blues-based, but it's more of a big, rumbling kind of blues song. It finds Sheyana demanding respect. This is yet another track that strongly features organ and stinging electric guitar on it.
After all the bluesy bluster that precedes it, the project closes with the quieter "Back In Time." Sheyana sings it gently over an acoustic guitar arrangement. There is also electric slide guitar on the track, but this is included more for subtle atmospheric feel. This is also one of the EP's country-er inclusions. The music does ramp up a bit on the chorus, which features more of the gospel-y singing heard earlier on the release. It has the overall feel of Southern rock's tamped moments. Lyrically, it also finds Sheyana in more of a reflective mode. Yes, she can be a bold lyricist/vocalist, but this one has Sheyana looking more inwardly.
The album's first single, which also opens the project, is titled "Big Hearts." It's kind of a statement of purpose. Coming after all of the stunted growth caused by the recent pandemic, this song's lyric appears to suggest that we need to rediscover our love for one another. We need to have big hearts for those around us. This requires looking out at the world, to see how we can make it better. Such is an adjustment, especially after only looking out for ourselves and those closest to us during the pandemic.
https://www.facebook.com/thesheyanaband
The Sheyana Band has big hearts, and we can learn a lot from the example set with Ricochet.
-Dan MacIntosh