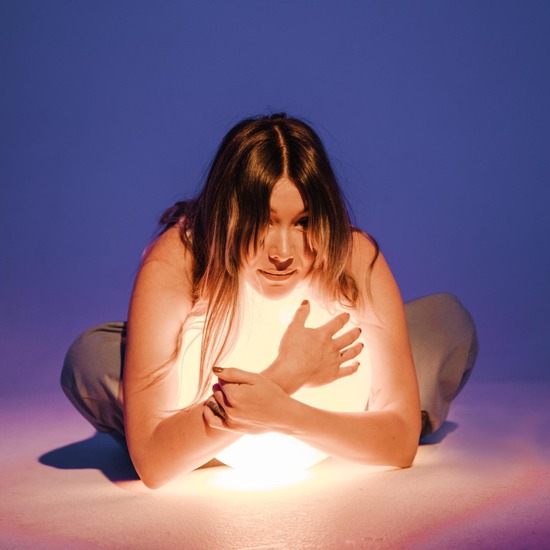 @skopemag news – friday – may 12, 2023 @ 10 am est
https://www.facebook.com/SkopeMag/
https://twitter.com/skopemag
https://www.youtube.com/@skopetv2
https://www.instagram.com/skopemag/
APP – Apple iTunes –
https://itunes.apple.com/app/id1465224822?mt=8
@skopemag APP – Google / Android –
https://play.google.com/store/apps/details?id=hr.apps.n207414718
Support @skopemag –
https://www.paypal.com/donate/?hosted_button_id=3APKAKT8K6ETW
ALLAMEDAH release new single and video "Desvanescente"
Picking up the best elements from progressive metal, groove metal and alternative music, Portuguese fast-rising band ALLAMEDAH kicks off the new deal with UPRISING! Records by releasing the new digital single "Desvanescente", produced by Daniel Cardoso (of Anathema fame).
James Arthur makes stunning return with brand new single 'A Year Ago'…
The track sees James reunited with songwriter Steve Solomon, whom he co-wrote 2016's most streamed song and recently RIAA Diamond-Certified single, the classic, 'Say You Won't Let Go'.
Led by acoustic guitar, bolstered by swelling synths and crashing drums, the intimate yet widescreen slow-builder about missing an ex boasts a spellbinding vocal that nails the intensity James was after. Its blueprint was less a specific sound than an emotion. It was written in a single week at Steve's LA studio.
Swedish indie/rock-duo Little Lies release new single 'Carolina' – 12.05.23
Little Lies is a passion project from established musicians and close friends Mikael Nordgren and Anna Maria Espinosa. Their music soars freely between a myriad of emotions and heartfelt lyrics in this catchy melodic offering. As a band that refuses to be confined by genre, 'Carolina' not only delves into the realm of pop and rock, but also experiments with psychedelic folk sounds, whilst Anna Maria's honeyed vocal inspires strength to a friend in need. The lyrics and music were written for Anna Maria, by Mikael who said about the single
HUSQWARNAH: Italian death metallers to release "Live at Bloom", announce line-up change
Today, Italian death metallers HUSQWARNAH release "Live at Bloom". The album is a live recording from the band's performance at the legendary Bloom club in Mezzago, Italy, on 6th December 2022, when they supported Voivod and Void Of Sleep. "Live at Bloom" is now available on all streaming platforms and on the band's official Bandcamp page at THIS LOCATION.
IDINA MENZEL RELEASES HIGHLY ANTICIPATED NEW SINGLE "MOVE" FROM UPCOMING DANCE PROJECT DRAMA QUEEN
Produced by Chantry Johnson and Mitch Allan, "Move" provides an infectious beat for listeners to embrace the way in which music moves them. The powerful and vibrant new single is about being your authentic self, stepping out of the shadows, and not letting someone else get in your way or steal the spotlight from you.
Jesse Daniel Edwards (Formerly of Juni Ata) Announces New Album VIOLENSIA, Out On June 23
Experienced in many roles across the music industry – tour manager for Lucinda Williams, Morrissey, and Jason Isbell; under the aforementioned Americana moniker Juni Ata; and as a member of his brother L.A. Edwards' band – Edwards is pursuing a new sound and vision with Violensia. Across 10 songs of piano-based alternative indie rock, he presents a unique style and tackles real-life tragedies befalling the common person.
LA Indie Sleaze Duo Mannequin Online Return With "Tempo"
Los Angeles duo Mannequin Online return with their infectious new single, "Tempo," the first since their debut EP, I Feel It, was released in 2020. The brainchild of married couple Zach DeGaetano and Bridget Boltz, the new single hinges on a bass-boosted beat topped off with handclaps and a fidget spinner doubling as a hi-hat. When asked about the track, they explain, "It is about that feeling when you're smack dab in the middle of the rat race, and you have two choices: match the speed or bow out!"
Asher Ossn shares gorgeous new offering 'Gone'
Born from processing the pain of a lost relationship, the release is an impressive display of Asher's distinctive vocals and cathartic songwriting. Sharing more he explained:
The grief of the end of a relationship can be as painful as losing a loved one, this track captures the feeling of coming to terms with loss.
OUT NOW: Elegant Composer vaghy shares 'Bite' single (FFO: Nils Frahm, Philip Glass, and Stephan Moccio.)
ALOK & STEVE AOKI REUNITE TO BRING THE HEAT WITH CLUB ANTHEM "2 MUCH 2 HANDLE"
Brazilian music superstar and philanthropist Alok, known for chart-topping tracks such as "Don't Say Goodbye" featuring Tove Lo, his award-winning remix of MEDUZA's "Piece of Your Heart," and most recently, "Mami Mami," has reunited with longtime collaborator, superstar DJ/producer Steve Aoki, for their new club single "2 Much 2 Handle." Both have combined monthly listenership of over 43 million. The recently announced 'most-listened-to Brazilian artist in the world' on Spotify is wrapping his 'Alok Club Series 2023' project with this release, which is available now on all DSPs and streaming services HERE along with a live performance video.
Bre Kennedy Embraces Life's Unpredictable Journey on New Single "Navigating"; Announces New EP
Today, singer, songwriter, and producer Bre Kennedy announces Scream Over Everything (Side A) will be released on July 28th via Nettwerk. The California-bred, Nashville-based artist discloses her innermost thoughts, fears and dreams with a novelist's attention-to-detail and this 4-song EP, which is the first half of a larger body of music coming later this year.
Vanessa Tha Finessa shares new single "Top Notch"
"This one is so special to me," says Vanessa Tha Finessa. "It was the first time where I felt like I could lean into the Afrobeats sound and make it my own. It's one of my favorite songs I've ever done because it expanded my creative brain and how I viewed myself as an artist."
Melbourne Indie-Folk Singer Hayden Calnin Releases New Feel-Good Track "I Believe In Something More"
Hayden strikes a balance between acoustic folk eloquence and otherworldly production on this emotionally resonant and sonically rich upcoming set of recordings. When discussing the meaning behind "I Believe in Something More," he shares, "it's about adjusting to a new living environment and pulling yourself out of a dark time to do so."
JAMES ARTHUR MAKES A STUNNING RETURN WITH HEART-TUGGING NEW SINGLE "A YEAR AGO"
O.N.E THE DUO (TEKITHA & PRANA SUPREME) ANNOUNCE DEBUT ALBUM
"'Hearts Like Mine' is definitely one of our more vulnerable songs. It's a look into the different perspectives of ourselves and how we love. The main sentiment we kept coming back to when writing this song with Rebecca Lynn (Howard), Elisha Hoffman, and Barnone was the thought of, even with all the quirks that our 'hearts' have, it's what makes us unique and worth holding on to. Easy to lose and hard to find."
Easter Island Reveals Emotive New Video; Hits the Road with Slow Teeth this Month!
Weissach Debut With Single 'Fly' ft. Ana Be
NBDY RELEASES IMPASSIONED NEW SINGLE "FEELS"
Parker McCollum's Highly Anticipated Album, Never Enough, Out Now
Multi-Platinum MCA Nashville singer-songwriter, Parker McCollum, has released his new album, Never Enough, out now. Never Enough releases on the heels of McCollum's third consecutive #1 smash, "Handle On You." The album bristles with honesty and attitude, pairing equal parts rock guitar and country songwriting.
MADISON MCFERRIN RELEASES DEBUT ALBUM 'I HOPE YOU CAN FORGIVE ME'
Today, independent artist, producer, and musician Madison McFerrin releases her highly-anticipated debut album I Hope You Can Forgive Me. The self-released record represents a personal artistic evolution in her career in which she learned to improvise, self-produce, and ultimately trust herself in the midst of an ever-changing landscape in the global pandemic. An astonishing meditation on the themes of love, self preservation, fear, and conjuring, McFerrin approaches vulnerability with a burning desire. Lush soundscapes bleed throughout the entirety of the project, cushioning it's gristly lyricism with percussions and silky vocal blends. A majority of the tracks on I Hope You Can Forgive Me are self-produced by McFerrin, a newly refined skill she honed during the pandemic. In addition to being a producer and arranger, she is also an instrumentalist, playing bass, synth, and creating background vocals for several of the tracks. The intimate album's sole feature is her father, Bobby McFerrin, who appears on the record's focus track "Run", a powerful song about her family and a spiritual connection with an ancestor who she learned escaped enslavement. Following the a cappella projects that corralled early fans (Finding Foundations Vol. I and II), she collaborated with her older brother, Taylor McFerrin, for her subsequent EP, You + I, her first project with instrumentation. I Hope You Can Forgive Me builds upon that next step sonically while thematically exploring self love and intimacy.
PAP CHANEL SHARES NEW EP PAPTIVITIES OUT NOW
To accompany the EP release, Pap has also unveiled the official music video of her budding song-of-the-summer track "Summertime" with Fredo Bang – watch HERE. The intoxicating chemistry between Fredo and Pap gives a reminiscent energy of the golden age of music video releases with a tropical feel-great vibe to match the prowess of the "PAPTIVITIES". The soundtrack for the Pretty & Paid and Pimpin' & Playa is here.
Tim Atlas Returns With New Single "Knockin" Off Upcoming EP 'Le Soir' Out 8/25
Tim describes the upcoming project, "Le Soir is the first installment of three in this collection of songs. I decided that this first wave of music felt connected in their experimental nature. Le Soir translates to 'at night.'"
UK BREAKOUT STAR SAM RYDER DEBUTS INFECTIOUS NEW SINGLE "MOUNTAIN"
"Mountain" was introduced into Sam's live shows towards the end of last year and continues the themes of positivity over adversity. The song was a standout moment on his March UK tour, which included his biggest UK show to date – a sold-out 5000 cap Hammersmith Apollo. Shimmering with his sensational vocals, the track brims with infectious sunshine energy.
ALI GATIE RELEASES CONTEMPLATIVE NEW SINGLE "MALIBU"
"She loves Paris and you love Malibu," Gatie sings over a strummed acoustic guitar. "She wants to fly with me, I just wanna walk with you." While one romantic option offers security, the other promises excitement: "Your love's an ocean that I don't know how to swim, if I let my guard down then your waves will pull me in." Despite the turmoil at the heart of "Malibu," it's still any easy-breezy charmer, made for sunset drives.