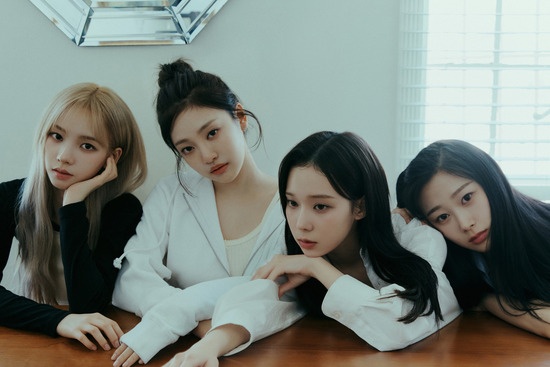 @skopemag news – monday – may 8, 2023 @ 1 pm est
https://www.facebook.com/SkopeMag/
https://twitter.com/skopemag
https://www.youtube.com/@skopetv2
https://www.instagram.com/skopemag/
APP – Apple iTunes –
https://itunes.apple.com/app/id1465224822?mt=8
@skopemag APP – Google / Android –
https://play.google.com/store/apps/details?id=hr.apps.n207414718
Support @skopemag –
https://www.paypal.com/donate/?hosted_button_id=3APKAKT8K6ETW
Cardiff Queers 'TELGATE' unveil new music video for rights charged new 'Gammon' single
Cardiff Queers 'TELGATE' release brand new official music video for blistering new single 'Gammon'. A glam rock-guitar driven thunderbolt that's a good old fashioned fuck off in the face of all things right-wing. An exhilarant musical statement towards the current state of the British nation.
Wild Rabbit Salad Releases Their Newest Single "Love Child"
After charting top 10 in the national Indie Country charts, Wild Rabbit Salad is back with a new album "Ramblin" coming out this Summer. Their new single "Love Child" from the upcoming album debuted April 14th. Their new YouTube video is getting plays at a good clip, over 28,000 views in the first 3 weekw. Both the single and the album were recorded and produced at Lucky Run Studio in Houston, Texas.
NEW MUSIC: Daring Dance Producer Florian Picasso Releases 'The Edge' (FFO: Tchami and Malaa.)
International gyp-hop collective is back with an eclectic folk album
Alt-dance trio Haiku Hands share "Nunchucka"
Urging you to channel your inner carpe diem, "Nunchucka" is an electronic-punk dance floor cut featuring a choir of sung-spoken verses atop crunching synths, driving percussion and sharp word play. Written in Bali alongside a collection of fresh tracks, kaleidoscopic sound and rowdy energy sums up the adrenaline-fueled, "Nunchucka."
K-POP GIRL GROUP aespa RELEASE HIGHLY ANTICIPATED THIRD MINI ALBUM "MY WORLD"
MY WORLD showcases every side of the collective. Whether it be the youthful spirit of "Spicy" or the precious and heartwarming "'Til' We Meet Again," this body of work finds aespa firing on all cylinders, and there's nothing like it.
NEW MUSIC: ADAM DOLEAC REVEALS TWO SIDES OF THE "WRONG SIDE OF A SUNRISE"
Inspired by fans who fell in love with the raw, stripped back clip of "Wrong Side Of A Sunrise" he shared on his socials in recent months, Doleac decided to drop a second side of the song, to give fans the exact version they had been asking for.
Kiley Baxter Shares "It's All Coming Back To Me Now" Single + Video |
Recently signed to release her first single, singer-songwriter Kiley Baxter has been singing for as long as she can remember, with credits to many diverse influences ranging from Whitney Houston to Miley Cyrus. Incorporating elements of soul and a retro flare into the pop genre, Kiley creates music that is both timeless and limitless.
LIQUID FLESH: French death metallers premiere "Tribunal Fantomatique"
LIQUID FLESH, who feature members of Epitaphe and Nightmare in their ranks, will be releasing the new album "Dolores" on May 26th 2023 via Time To Kill Records.
EARTH, WIND & FIRE TO RETURN TO THE VENETIAN RESORT LAS VEGAS
The legendary music group Earth, Wind & Fire will return to The Venetian Theatre inside The Venetian® Resort Las Vegas for a nine-show limited engagement this fall. The shows will be held from October 20 through November 4, 2023, with all shows scheduled to begin at 8:30 p.m.
Tickets start at $59, plus applicable fees, and will go on sale to the general public Friday, May 12, at 10 a.m. PT. Tickets will be available for purchase at Ticketmaster.com, VenetianLasVegas.com, any box office at The Venetian Resort, or by calling 702.414.9000 or 866.641.7469.
Manchester EDM Group LZ7 Releases Music Video For New Single "Same Line" Ft. M∆CKEN
Following the successful release of their 2022 single "Last Night," Manchester, England based EDM group LZ7 are back with the music video for their latest single "Same Line" Ft. M∆CKEN, as they get ready to release their latest project Human EP Vol. 1 later this year.
S.O.R.M Release New Single feat. DEE SNIDER Guitarist Nick Petrino!
Swedish Hard Rockers S.O.R.M release their brand new single "I Die For My Rock 'n' Roll" today, the first taste of the band's highly anticipated debut album, which will be coming out in 2023 via Noble Demon. And oh boy – with the first single "I Die For My Rock N Roll" the Swedish trio already sets the bar high in S.O.R.M style! With a top-class guest contribution by none other than Nick Petrino, the guitarist of Dee Snider, the track offers pretty much everything the Rock'n'Roll heart desires and immediately makes you want more! Catchy melodies, memorable sing-alongs and the spirit of something that is more than just music! The track is accompanied by a brand new music video, which you can watch here:
ANDREW HAGAR Releases "Systematic Minds" + Visualizer to all major platforms
"As we race towards a precipice on the edge of the unknown, few people have ever stopped to question: why? Are we headed in the right direction? Is this destination somewhere we can return from? Could it potentially lead to our demise, as a culture or a species? Between the looming threat of AI, divisive political rhetoric pushing us into the extreme margins of "free" thought, the overwhelming negativity of our attention economy, and of course myriad social issues, it feels at times that we're watching the decline of western civilization. It's easy to think we're teetering on the brink of a potential collapse. Or, perhaps, a revolution," says Andrew.
Glazergirl Releases Official Music Video for New Single "Chilly Flower"!
Modern hard rock project Glazergirl™ aka "GG" (Jill R. Serfaty) released her newest single "Chilly Flower" to all major platforms. The single is from her forthcoming 5 song EP titled "Mothership" due out this spring.
Seattle's Will Rainier Shares First Single/Video from Upcoming LP
"Pedal steel and synth add a dreamscape quality to this pensive song … placing the listener in a context of sitting in dark corners and watching the scene, and it feels like there's a dark underbelly even when the scene in its video is beautiful cherry blossoms and ocean beaches. A metaphor for people watching in your favorite dive bar. "We move through the night / Looking for something looking for someone / Who will make it all right.'" – Americana Highways