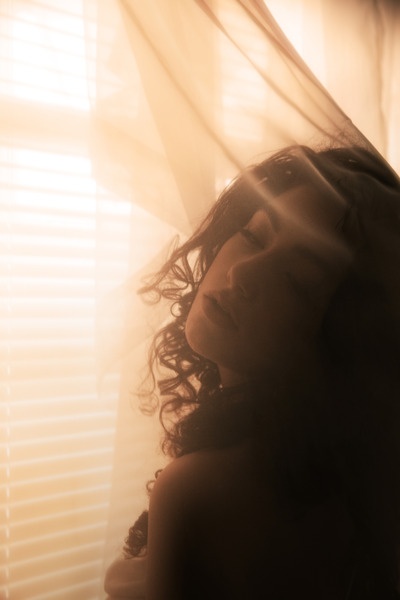 @skopemag news – friday – may 5, 2023 @ 7 am est
https://www.facebook.com/SkopeMag/
https://twitter.com/skopemag
https://www.youtube.com/@skopetv2
https://www.instagram.com/skopemag/
APP – Apple iTunes –
https://itunes.apple.com/app/id1465224822?mt=8
@skopemag APP – Google / Android –
https://play.google.com/store/apps/details?id=hr.apps.n207414718
Support @skopemag –
https://www.paypal.com/donate/?hosted_button_id=3APKAKT8K6ETW
London, UK's Indie Rockers MURMAN Release "Billie Holiday" From Dazzle EP
Bursting on the fringe of indie rock comes London, UK's MURMAN and their latest EP, Dazzle . And just as it says, the collection of tracks will do exactly that – dazzle you.
Beyond All Recognition releases EP 'This Is Dubcore'
Beyond all Recognition are a dubcore band from Västerås, Sweden who had their debut release in 2011. Their first single Characters was an instant success and since its release has accumulated nearly 500,000 views on YouTube. Since then they've been touring Europe with bands such as Dead By April and Adept and played Sweden Rock festival. The band are now back with an EP consisting of five unreleased songs.
Caroline Romano Shares New Single "Mississippi Air"
"Mississippi Air" follows the release of her recent single, "Guts," which kicked open the door for the next chapter in Caroline Romano's already very impressive career. Propelled by indie-rock guitar and her tender vocals, "Mississippi Air" is a nostalgic and heartfelt ballad that pays homage to her home state of Mississippi and the kaleidoscope of memories attached to certain places.
FORMULA 1 AND WILL.I.AM ANNOUNCE GLOBAL MUSIC COLLABORATION
In a first-of-its kind collaboration, multi-platinum and GRAMMY® Award-winning international music icon and motor racing enthusiast will.i.am today launched a new single and his first solo release in a decade, "THE FORMULA" featuring Lil Wayne with Formula 1®.
Anglo-Swedish WE GHOSTS release a new album with their version of Joy Division's LOVE WILL TEAR US APART and million-streamed SWEETEST ADDICTION
Today, the Anglo-Swedish band We Ghosts release their new album Derailed. Parallel to their international touring, they have been highly productive in the studio in recent years, and in addition to a new version of their song Sweetest Addiction – which in a remix by Rich Edwards has been streamed millions of times on various music platforms around the world – Derailed also includes their by Joy Division's bassist Peter Hook hailed version of the classic Love Will Tear Us Apart and likewise single-released Don't Hang It On Me.
ONEFROMTHENORTH Release New Official Video For 'Menial'
Finnish industrial meatl project OneFromTheNorth have released a new official video for Menial, a track taken from the forthcoming album Regime, Salvation & The Pyre, set for release via Sliptrcik Records on June 13th.
Mouraine shares debut album, "In Search of Gold"
Edmonton, Canada-based rapper Mouraine's debut album "In Search of Gold," produced by deadmen (Matthew Peters, Matthew Schellenberg), is finally out today via Birthday Cake Records. "In Search of Gold" is the apex of Mouraine's creative journey, offering a piece of himself as he reflects on what makes life gold. Listen to "In Search of Gold" HERE.
ED SHEERAN RELEASES SIXTH STUDIO ALBUM '-'
An album that revisits Ed's singer/songwriter roots, and one that was written against a backdrop of personal grief and hope, '-,' presents one of the biggest stars on the planet at his most vulnerable and honest. The album is ushered in by first single "Eyes Closed" and the recently released, "Boat."
Q MARSDEN RELEASES MUCH-ANTICIPATED DEBUT ALBUM Soul,PRESENT OUT EVERYWHERE TODAY
The wait is finally over! Following a series of buzzing genre-bending singles and widespread praise from fans and tastemakers alike, critically acclaimed outlier, singer, songwriter, and producer Q proudly uncovers his anxiously awaited debut album Soul,PRESENT via Columbia Records today. Listen HERE. This otherworldly body of work traces a sonic roadmap through R&B, soul, eighties funk, alternative, pop, and rock with Q in the driver's seat. It marks his first official project since 2020's EP The Shave Experiment, which garnered acclaim from The New York Times, Complex, HYPEBEAST, Noisey, and more.
ARMANI WHITE – THE BREAKOUT NEW ARTIST OF 2022 – DROPS DEBUT EP ROAD TO CASABLANCO. TODAY VIA DEF JAM RECORDINGS
A year-long journey of explosive viral moments and big-stage co-signs and collabs culminates today as gold-certified, charismatic West Philly rapper Armani White delivers on his promise as the breakout new artist of 2022, unveiling his bold first body of work with the highly anticipated debut EP Road to CASABLANCO. out now via Def Jam Recordings.
BUZZING PHENOMENON JELEEL! ARRIVES WITH HIS ANTICIPATED DEBUT ALBUM REAL RAW!
Representing the journey of a Nigerian Rhode Island-born rapper who found himself homeless on the streets of Los Angeles before arriving at this moment, REAL RAW! is JELEEL!'s message to the world that he is here to stay. Showcasing his expansive vocal range, while dipping into different genres and stylistic beats, the one-man show proves that he is far from a one-dimensional artist. Heavily inspired by the likes of DMX and Jeff Hardy, the album brings a unique energy to each track guaranteed to have listeners engaged and amped up ready to shout the rapper's signature tagline "JELEEL! yeah!"
BREAKOUT ARTIST IDK RELEASES EPIC NEW ALBUM F65
Every once in a while, an artist arrives at just the right time with a record that speaks truth to the world. In 2023, that artist is Maryland rapper IDK. That album is F65—which releases today via Clue/Warner Records.
THE HIP PRIESTS RELEASE NEW ALBUM 'RODEN HOUSE BLUES' VIA THE SIGN RECORDS
Since their inception in 2006, The Hip Priests have released a mighty thirty 7″ singles, four albums, two compilations and three EPs by various independent labels from all over Europe & the USA. Fiercely independent and tirelessly driven, the 'Priests have preached their high energy sermon of misanthropy, hate and contempt across numerous tours of the UK, Europe and USA and made countless rapturously received festival appearances.
Statues release third studio album "Black Arcs Rising"
"Black Arcs Rising" is the third studio album by Swedish rock trio Statues. Recorded at Svenska grammofonstudion in Gothenburg, this 12 track full-length release brings back the imperishable soundscapes of 90's alternative rock while showcasing Statues' melodic, direct, and intense approach to songwriting. "Black Arcs Rising" is produced and mixed by Christian Ramirez who also adds additional guitar on the tracks "Perfect Storm", "Sardonic Grin", and "Eyes in the Sky", and mastered by Magnus Lindberg. The album features guest vocals by Per Stålberg on "Phantasm", "Dead of Summer", and "Hiding in a Hole", and art direction by Joel Dunkels. As with Statues 2020 album "Holocene", "Black Arcs Rising" is released by Swedish independent label Lövely Records.
Natalie Gray opens up on mental health with 'The Me I Pretend To Be', out now via Aztec Records!
'The Me I Pretend To Be' steps away from Gray's usual upbeat and colourful sound and brings a more honest and nostalgic feel, touching on the reality of living with mental health issues such as PTSD, anxiety and depression.
Laura Brizuela's New Single 'As The Moon (Weightless)' Out Now
German-Paraguayan singer-songwriter Laura Brizuela releases new single 'As The Moon (Weightless)' with a video 5 May via Embassy of Music. Using her satiny vocals, witty lyrics and melodic, R&B-leaning alt-pop in the style of Kali Uchis and Kelela, Brizuela relives her marriage's roughest patches on her single. "This is a very story-heavy song, actually. And it sounds like it's such a happy pop song, but it's probably the deepest song I have," Brizuela points out, cautioning against the first impression and encouraging to pay attention. "Writing down the lyrics really gave me the chance to map out a lot of structure for what I really wanted to say."
Kadebostany delivers infectious new single 'Like a Dream'
Future-pop producer Kadebostany strikes with the infectious and upbeat 'Like a Dream', lead single and prequel to his much-awaited upcoming album, Play this at my Funerals, to be released in June.
Creator of countless chart-topping singles, Guillaume de Kadebostany delivers once again with 'Like a Dream', a refreshing and innovative take on his modern pop/electronic sound signature.
Nathaniel Rateliff & The Night Sweats release new single 'Buy My Round' ahead of headline slot at Black Deer Festival…
"'Buy My Round' is a song about trying to keep a friendship together with someone that keeps pulling away," says Night Sweats band member Mark Shusterman. "It's something that had been bouncing around in my head for a while, so I was excited when Nathaniel wanted to help me finish it for this recording. It was great to get to sing together on this one."
BUSTED TEAM UP WITH NECK DEEP FOR A NEW TAKE ON THE FAN FAVOURITE 'MEET YOU THERE'
Busted continue their 20th anniversary celebrations by teaming up with the two-time Kerrang! Award winning pop-punkers Neck Deep to record a new version of their fan favourite 'Meet You There'. The collaboration is their second in a series of 2.0 updates after they recently reworked 'Loser Kid' with Simple Plan. Both songs and a host of other yet to be unveiled collaborations will be collated in an upcoming reworked greatest hits album later this year.
BELLE SCAR : 'I've Been Here Before' – new single from forthcoming debut album by dramatic and distinctive singer-songwriter | live in London @ Hoxton Hall 07.06.23
Captivating, glamorous and bold, Belle Scar is a distinctive singer-songwriter, producer and artistic director originally from Montreal but now based in London. Described by the New York Times as "a creature from another dimension, she's phenomenal," her dramatic, cinematic music is at times redolent of a Tim Burton film score and at others of a mash-up between Nick Cave, Björk and Portishead.
South African Metal Titans DEADLINE New Album VITRIOL INC Out Now
The pioneers of the 'New Wave of South African Heavy Metal' are back today with their 3rd album 'Vitriol Inc'. Deadline openly bow down to the grandeur of 80's Thrash, Power Metal, Heavy Metal and on occasion even Sleaze Rock, as they march with intent and pride. 'Vitriol Inc' is undoubtedly their most daring release yet!
Sandrayati Releases Alternative Live Version of Single 'Smoke' with Reykjavik Recording Orchestra
Today Sandrayati releases an alternative live version of her single 'Smoke', recorded in Reykjavik with the Reykjavik Recording Orchestra. Arranged by Viktor Orri Árnason, the track is a reimagined version of the single taken from her profound debut record 'Safe Ground', produced by Grammy-nominated composer Ólafur Arnalds, she released earlier via Decca Records
ALBUM OUT NOW: Vaarin – The Identity of Belonging (FFO Susanne Sundfør, Feist, RY X)
After three stunning singles in 2023 already in the shape of "Dark Matter", "There's You" and "Angel", Norwegian songwriter Vaarin's is ready to release her second full-length album. The Identity of Belonging arrives today via Universal Music Norway.
Jarreau Vandal drops electrifying genre-pushing new EP 'SABISOund'
DJ, producer, remixer and solo artist Jarreau Vandal returns with an enthralling and genre pushing new EP entitled 'SABISOund' on Hear This Records.
GRIAN CHATTEN — Announces Debut Solo Album Out 30 June || + Listen To "Fairlies" Now
Grian Chatten is pleased to share details of his debut solo album for release this Summer.
To coincide with its announcement, a new track, "Fairlies", is streaming now alongside a video animated by Callum Scott-Dyson.
Pacific Avenue – Flowers
Triple J and NME hyped quartet, Pacific Avenue are undeniably Australia's most exciting alt-rock export to take the international waters, with their 12 track debut project being a stand-out solidification of just why. Their debut project delivers warm, breezy, Aussie-air-infused melodies synergised with influences from the UK rock scene. With glimmers of The Stone Roses, Primal Scream, Rolling Stones and more recently Stereophonics and Blossoms, the result is in equal part nostalgic, equal part forward-thinking.
7EBRA release debut album Bird Hour via PNKSLM
Malmö twin duo 7ebra – AKA Inez and Ella – release debut album Bird Hour today via cult Stockholm label PNKSLM (Shitkid, Miss World, Holy).
[Album Stream] Sicknature "Paintings Of A Withering Forest"
Rapper/Producer Sicknature, also known from the Hip Hop production trio Snowgoons, is back with his new album entitled "Paintings Of A Withering Forest".
The Snowgoons MC / Producer and Supa Kaiju MC returns to take his listeners on a journey through personal stories and world views over hard melodic boombap beats on "Paintings Of A Withering Forest" which is fully produced by himself.