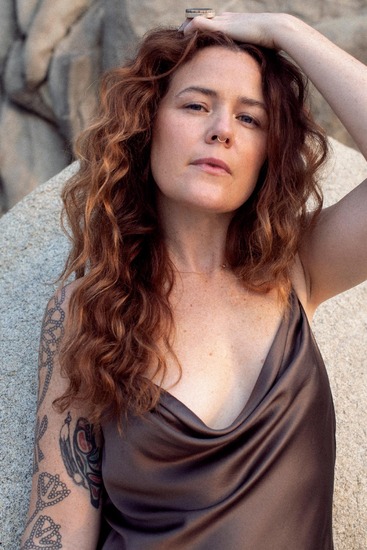 @skopemag news – thursday – may 4, 2023 @ 11 pm est
https://www.facebook.com/SkopeMag/
https://twitter.com/skopemag
https://www.youtube.com/@skopetv2
https://www.instagram.com/skopemag/
APP – Apple iTunes –
https://itunes.apple.com/app/id1465224822?mt=8
@skopemag APP – Google / Android –
https://play.google.com/store/apps/details?id=hr.apps.n207414718
Support @skopemag –
https://www.paypal.com/donate/?hosted_button_id=3APKAKT8K6ETW
ARC Music Festival Announces Lineup Additions for 2023 Edition
ARC Music Festival, Chicago's flagship house and techno festival, has announced the artist additions for its 2023 edition taking place September 1-3 at Union Park. After expanding to three days for the first time last year, ARC heads into its third year firmly rooted as a fan-favorite in the global festival circuit, continuing to bring in internationally renowned talent to the birthplace of house music.
ARC Music Festival | Three Day, Four Stage Experience | Union Park, Chicago
Lunatic High Release Blistering Single "Paper Roses"
Lunatic High has released its latest single, "Paper Roses," a song that delves into the painful frustration and upheaval caused by a toxic and flawed relationship. The track explores the raw reality of how dysfunction can create a crash-and-burn effect. The title plays off the term "paper tiger," a symbol of something that appears fearsome but is not. Similarly, a 'paper rose' refers to someone who seems beautiful and charming, but is manipulative and abusive. "Paper Roses" is available for streaming worldwide.
Bob Rock & Gord Downie (Tragically Hip) album out tomorrow; new lyric video out today
Arts & Crafts is proud to announce the arrival of Lustre Parfait, the long-fabled collaboration between Gord Downie, the late frontman of legendary Canadian rock band The Tragically Hip, and GRAMMY® Award-winning producer/musician Bob Rock. The ninth album to bear Downie's name (outside of The Tragically Hip) and the first to bear Rock's beyond the role of producer and engineer, Lustre Parfait will be available in 2LP, CD, and digital formats.
CRANEIUM Release New Video For "Sands Of Gold"
Finnish fuzzrock outfit CRANEIUM has unleashed their video for "Sands of Gold". Oozing with heavy blues rock, lashings of fuzz and hopeful lyrics, CRANEIUM deliver a guitar-driven sound. "Sands of Gold" follows the band's 2021 album Unknown Heights.
CARRY THE TORCH Release New Single "Where Dead Saints March"
Swedish death/thrash quartet CARRY THE TORCH have released "Where Dead Saints March", the final single from their upcoming release Delusion which is out on May, 26th, via Black Lion Records.
Alborosie's Newest Single is "Viral"
Global Roots Rock Reggae star and Dub engineer extraordinaire Alborosie has been mashing up Dancehalls all over the world since 1993 and has truly
cemented his place in Reggae history, earning the respect of his peers and fans alike.
A talented writer, producer and multi-instrumentalist who sings as well as deejays, Pupa Albo (as he's affectionately known by his fans) has lived in Kingston for over a decade and is now a leading light of Jamaica's resurgent music scene thanks to a series of widely acclaimed albums on Greensleeves and VP Records. He has worked with a plethora of Reggae icons and innovators including, King Jammy, Wailing Souls, Roots Radics and Sly & Robbie to name just a few.
MEDIA ALERT: Lauren Morrow at The Porch Southern Fare & Juke Joint on June 11
In the short few years since Lauren Morrow branched out from her more-than-a-decade-long role as the frontwoman of The Whiskey Gentry, her solo career has taken her above and beyond what was ever imagined—from being listed "Best of" in the pages of Rolling Stone and Garden & Gun to performing on television sets nationwide on PBS and Adult Swim. And surprisingly, Morrow has done it all without ever putting out a full-length album. That is, until now. Released on March 31st, People Talk is a collection of ten songs that Morrow says "truly reflect who I am as a person and the sounds I've been waiting to explore for my entire career."
KRIGSGRAV To Release Fires In The Fall On June 23rd 2023
The sky darkens. The wildfires roar. A new album from KRIGSGRAV emerges from the smoke. Wise Blood welcomes the Texan black metal trio back to the coven to release their new masterpiece of eternally doomed black metal — Fires in the Fall on June 23rd, 2023.
Moncton's DINER DRUGS Release Video For Punchy, Groovy "This War" Off Upcoming EP "42" + Tour Dates (NL, PEI, NB, NS) w/ CANCER BATS
Diner Drugs is a four-piece stoner metal punk crew, born out of a desire to defeat the boredom of east coast living. Diner Drugs is fast, loud and are always keen to turn up the heat with catchy choruses and deep vocal harmonies while sticking to their deep stoner metal roots. They are ready to hit the road this spring and have a flashy new single "This War" coming out to get fans excited. The single is the first look at a new EP that will be coming out this year. The band explains in detail:
Angelspit's new single This Game is Stupid'
The Cyberpunk/Industrial act ANGELSPIT has released over 25 albums and produced nearly 80 remixes for other bands over the last 19 years. Their unique vision, independent innovation and attitude towards their craft has inspired countless artists to find their own voice.
With each release, Angelspit strives for the highest quality and attention to detail, while continuing to reinvent themselves in unexpected ways. Angelspit hosts a free weekly gathering encouraging people to keep making their art during these trying times.
Carin León Announces "Colmillo de Leche" U.S. Arena Tour
AEG Presents anuncia hoy que el talentoso cantautor sonorense Carin León comenzará su gira "Colmillo de leche" presentándose en 27 arenas por Estados Unidos este otoño. Comenzando el 10 de agosto en el Allstate Arena en Rosemont, IL, la gira llegará a las principales ciudades del país, incluyendo el Toyota Center en Houston, el T-Mobile Arena en Las Vegas, el Crypto.com Arena en Los Ángeles, CA, el Kaseya Center en Miami, Prudential Center en Newark, NJ y concluyendo el 8 de octubre en el Spectrum Center en Charlotte, NC.
GRANDE ROYALE Release Video For "Status Doom"
Sweden's GRANDE ROYALE have unveiled a music video for "Status Doom", taken from their new album Welcome to Grime Town released via The Sign Records. The video lands ahead of the band's Welcome To Grimetour 2023 touring across Spain this May.
Sid Simons Shares "Toy Gun" Single via Under the Radar: New LP out 6/23
The track is the second to be released ahead of the LP, following the rollicking first single "Wendy." "Toy Gun" encourages a boyhood friend tackling a difficult background. When asked about the track, Simons shared, "'Toy Gun' is a song for my childhood friend. Who had a really rough upbringing. It's a song for him saying 'I'm proud of you for how far you've come.'"
Bricknasty Announce Debut EP, Share "ducks ina row"
The news follows recent single "fashion" featuring rising Dublin alt-rapper KhakiKid, as well as their signing to FAMM joining labelmates Jorja Smith, ENNY, Maverick Sabre, Mychelle, and Konyikeh.
UGLY: MetalSucks Premieres Autograph Full-Length From Arizona Doom/Sludge Outfit; LP To Drop Tomorrow Via Satanik Royalty Records
MetalSucks is currently streaming Autograph, the new full-length from Arizona doom/sludge/noise quartet UGLY. The premiere comes in advance of the record's official unveiling this Friday, May 5th, on Satanik Royalty Records.
Exclusive: Ugly's Autograph Finds Abyssal Doom and Sludge in the Arizona Desert
Today Feathership's New EP 'Peace Talks' Speaks to Nostalgia, Innocence & Reconciliation
On new EP Peace Talks, Feathership displays a knack for memorable melodies and cinematographic moods, accompanied by Christian Sean (Hippie Hourrah, Sofia Bel) and a wide array of the best of the Montreal music scene: Guido del Fabbro (collaborator for Pierre Lapointe), Laurence-Anne (member of La Sécurité and prominent Quebec artist in her own right), Jason Bajada and Mat Vezio, among others.
Lauren Spencer Smith Announces Debut Studio Album 'Mirror'
Today, multi-platinum singer-songwriter Lauren Spencer Smith announces her debut full length album Mirror, to release July 14 via Island Records/Republic Records. Mirror, which will feature 15 deeply moving, personal records tells a story filled with autobiographical ups and downs. The title Mirror is personal and deliberate."I've been working on this album for years. It has been with me through so much in my life, the highs and the lows, and it means more to me than I can put into words. It tells a story of reflection, healing and growth." says Spencer Smith. "I went through a hard breakup, and the album tells the story of that all, the journey of that and now being in a more happy relationship. The title comes from the one thing in my life that's seen me in every emotion through that journey — my bedroom and bathroom mirror."
Streaming Now! Canada's SOVEREIGN COUNCIL Pave Their Own Distinct Path Through Power Metal With New EP "World On Fire"
Canada's Sovereign Council embraces metal head-on, with all of its throttling guitar riffs, intense bass lines, driving drums, and fluctuating vocals that are at times guttural and at others more mellow and introspective. They have two albums under their belts thus far and the third "World On Fire" is out on May 5th, for those looking for the next thing in power metal. The EP was written and composed from a place of love and vulnerability to show a different side of the band who have adjusted their lineup and musical trajectory since their last album "Laniakea". They explain:
DOLL RIOT UNVEIL NEW SINGLE "THOSE DAYS" + PUNK ROCK BOWLING APPEARANCE
Northern San Diego rock/punk group Doll Riot can't be stopped, as they hit the ground running this month with 4 upcoming shows including an appearance at the always popular Punk Rock Bowling festival in Las Vegas on May 26th. The quartet have announced the shows in support of their latest single "Those Days" and will be playing the track along with other recents including "B-29" and their 2022 self-titled EP.
BAILEY ZIMMERMAN SPENDS A WHOPPING SIX WEEKS ATOP BILLBOARD COUNTRY AIRPLAY CHART WITH "ROCK AND A HARD PLACE"
Following a standout Stagecoach Festival debut, supercharged by "superstar energy" (Rolling Stone), Bailey Zimmerman is continuing to celebrate the success of his Multi-Platinum smash, "Rock And A Hard Place," as it holds the No. 1 spot on Billboard's Country Airplay Chart for the sixth consecutive week. According to Billboard, this makes him "the first male artist to spend six weeks atop Country Airplay just two or fewer promoted chart entries, in a lead role, into a career," adding that this feat has only ever been accomplished once before, when "Carrie Underwood's first promoted country single, 'Jesus, Take the Wheel,' dominated for six weeks in January-February 2006."
iskwē Releases Music Video For "I Get High" ft. Nina Hagen
Singer-songwriter and activist iskwē (pronounced iss-kway) has released the music video for her latest single "I Get High" featuring Nina Hagen. Praised by CBC Radio for its ability to "transport listeners to a new reality, to open them to new possibilities, and in that, iskwē's quest for escapism," the eccentric and eerie track reminds listeners the importance of supporting each other through the challenges we experience in life. As "I Get High" encapsulates listeners sonically with its driving beat and playful coos, the accompanying visual brings you on a trip with its vivid brushwork and geometric effects leaving you entranced by its psychedelic colors.
(Soul/Hip-Hop) Yuphoric are sending "Letters From Sardinia"
Genre-blending duo Yuphoric are an Isreali-born, Berlin-based act comprised of decade long friends Yuval and Ron. Their latest offering "Letters from Sardinia" is created in the true collaborative spirit of the project, featuring friends and collaborators Mike Nasa and MERON.
MILEY CYRUS' "FLOWERS" BECOMES THE FASTEST SONG TO REACH 1 BILLION STREAMS IN SPOTIFY HISTORY
Streaming Now! Montreal's VVON DOGMA I (ex-Unexpect – 9 String Bassist) Abrasive New Album "The Kvlt of Glitch"
Fans of Radiohead, Meshuggah, and Deftones are sure to appreciate VVON DOGMA I's unique, bass-centric, progressive metal sound. The band takes inspiration from these bands, but puts their own spin on it, creating something that is entirely their own. With "The Kvlt of Glitch", being released on May 5th, VVON DOGMA I is set to solidify its place as one of the most exciting and innovative bands in the experimental rock genre. To further hype this release, they are sharing an advance full stream of the album via its premiere on TheProgSpace HERE.
Vvon Dogma I (ex-Unexpect) unleashes debut album The Kvlt of Glitch
THE GORGE: St. Louis Progressive Metal Outfit To Release Mechanical Fiction Full-Length July 28th Via Pelagic Records; New Video/Single Now Playing + Preorders Available
St. Louis-based progressive metal outfit THE GORGE will release their Mechanical Fiction full-length via Pelagic Records on July 28th.
Within the realms of progressive music exists a fine line between instrumental proficiency and bare-ass wanking. The art of remaining tasteful while performing crazy acrobatics on your instruments is difficult to master, but on their third full-length album Mechanical Fiction, THE GORGE master the challenge with ease.
Ghost Hounds Release New Song "Make It Shake," Out Today via Gibson Records
On their inspiration behind "Make It Shake," the band explains, "Over the years we've been fortunate enough to tour with The Rolling Stones, which was absolutely surreal and a major inspiration for us. Opening for them was a do-or-die moment – we knew that we had to go on stage and get the crowd moving to show them what we're all about. 'Make It Shake' is all about that feeling of crafting an irresistible song that just makes people want to get up and dance."