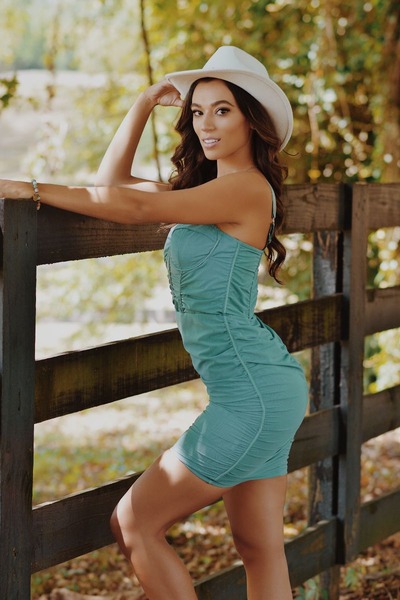 @skopemag news – friday – april 7, 2023 @ 11 am est
https://www.facebook.com/SkopeMag/
https://twitter.com/skopemag
https://www.youtube.com/@skopetv2
https://www.instagram.com/skopemag/
APP – Apple iTunes –
https://itunes.apple.com/app/id1465224822?mt=8
@skopemag APP – Google / Android –
https://play.google.com/store/apps/details?id=hr.apps.n207414718
Support @skopemag –
https://www.paypal.com/donate/?hosted_button_id=3APKAKT8K6ETW
John Newman debuts on Tomorrowland Music with infectious dance ballad 'Hold On To My Love'
British multi-platinum icon John Newman makes his debut release under Tomorrowland Music delivering emotionally charged new single 'Hold On To My Love' to the world.
Jamie Jones teams up with Channel Tres on blissful new single 'Got Time For Me'
House music pioneer Jamie Jones returns alongside rising star Channel Tres for new cross-genre single 'Got Time For Me', out 7th April on Helix Records.
DEAD QUIET: nouveau single "No Gods, No Gold" disponible
Les mercenaires proto-doom et hard rock vancouvérois DEAD QUIET présentent aujourd'hui leur nouveau single "No Gods, No Gold", extrait de leur quatrième album "IV" à sortir le 9 juin sur Artoffact Records. Succombez à la puissance rock explosive de ce fabuleux quintet dès maintenant !
A couple of easter eggs: Tycho Jones & moreofthem
From London's underground music scene right Malaysian non-binary artist moreofthem (they/them) is back with exciting new single 'capture the moment'. Through a kaleidoscopic DIY production and arresting lyrical journey, the musician merges the energy of glitch-pop and hyper-pop, with the angst of pop-punk.
OUT TODAY: Punk three-piece Penny Rich release new single 'Spirals' taken from upcoming debut album
Love Remain releases spellbinding debut album Still In Awe
A thirteen-track release, Still In Awe is a fascinating sonic introduction to one of the most remarkable British electronic artists to emerge in recent years. Kicking things off is 'Red Flags', a charming pairing of meditative production and spoken-word vocal samples that immediately sets the tone. Next are previous singles 'Be With Me' and the richly emotive UK club sounds of 'No Tears In The Morning' (ft GBYG), followed by final album single 'Poetry Of You', which recently received praise from Radio 1's Pete Tong. A poignant album centrepiece, 'Poetry Of You' constructs a shimmering reverb-drenched soundscape with mournful vocals and angular beats.
DEAD QUIET: new single "No Gods, No Gold" available
Vancouver-based proto-doom and heavy rock mercenaries DEAD QUIET release their new single "No Gods, No Gold" on all streaming platforms today. This is the third excerpt from their upcoming album "IV", to be released on June 9th through Artoffact Records.
Jessica Skye mesmerizes with new single 'Moon In Aries'
LA-based DJ and yogi Jessica Skye reaches for transcendence on her hypnotic new single 'Moon In Aries', out 7th April on Platoon.
'Moon In Aries' is the second single from Skye's forthcoming debut album Fluō State 001 coming later this year, following the melodic groove of 'Virgo Rising'. With hypnotic and ethereal vocals gliding over melodic ambient pads, 'Moon In Aries' is a deep, downtempo work designed to help you kickback, relax and find your flow.
ACCLAIMED INDIE DUO OVERCOATS RELEASE THEIR THIRD STUDIO ALBUM 'WINNER'
Winner was produced by two-time GRAMMY-winner Daniel Tashian (Kacey Musgraves's acclaimed Golden Hour), and features additional production from Jackson Phillips (Day Wave, Hazel English, Hana Vu) and Nick Lobel (Harry Styles, LANY), with songs co-written with Trent Dabbs (Lucius, Ingrid Michaelson), Kate York (Lennon Stella, Fall Out Boy) and Mike Malchicoff (King Princess, Niall Horan, Bo Burnham).
Sabrina Ponte's new country-pop single "Rodeo Heart" will have you roped in and wanting more
Sabrina Ponte masters the pop-country sound as she releases her newest single "Rodeo Heart." The single is now available on all streaming platforms.
Produced by Dallas Jack at Record One, and written by Sabrina Ponte and newly signed Mary Kutter, the powerful team has created a unique country sound for Sabrina Ponte to run with on this single.
It "Ain't The First Time" Reed Foley Delivers Pure Country Gold
Rising country artist Reed Foley's new single "Ain't The First Time'" is now available on all streaming and download services.
Rising country artist Reed Foley's 2022 hit "Beer Needs Drinkin'" has made an impressive impact on radio, and streaming, and hit the 40s on MusicRow's CountryBreakout Radio Chart and is still climbing. While the previous track is a lighthearted ode to cracking open a can after a long day of work, "Ain't The First Time" illustrates the breakdown of a relationship and the subsequent fallout.
JONAS BROTHERS RELEASE HIGHLY ANTICIPATED NEW SINGLE "WAFFLE HOUSE" TODAY FROM THE ALBUM OUT MAY 12TH
Today, GRAMMY® Award-nominated powerhouse trio Jonas Brothers drop their anxiously awaited new single "Waffle House" via Republic Records. It sets the stage for the launch of their sixth full-length record, The Album, on May 12th.
Rod PIcott Releases New Music Video Created by Neilson Hubbard
THERE'S BEEN A GLITCH. PETER MCPOLAND EMERGES WITH A BOLD NEW SOUNDIN NEW SONG "DIGITAL SILENCE"
Indie alternative musician Peter McPoland has returned like you've never heard him before with his boundary-pushing new single "Digital Silence," out today via Columbia Records. Written, created, produced, and performed by Peter, it pops off as a kinetically catchy banger. The song is driven by a dissonant feedback loop with a glitchy beat, distorted guitar and steady tambourine. This driving motion underlines his lyrical outcry, "Why don't you get it? Can't you get it? Understand. They're gonna execute the mother to elevate the man. They're gonna propagate the killer, eliminate the youth. They're gonna blind date everyone until you love them too."
TAPE TOY release new single & video 'November'
TAPE TOY about the video: "This video was made in collaboration with Pro Wrestling Holland. PWH is a highly motivated wrestling team with members from all over the country. Just as Julia. Julia had some trouble finding herself, but found her strength and confidence through wrestling. As she told us: "Wrestling is not just a sport, it's a way of living." The strong female lead Julia portrays on stage inspired us to capture it on film. Julia's energy and the energy of the PWH team is one beyond comparison. Thank you PWH for welcoming us so warmly and letting us into your world."
Freya Ridings returns with stripped back piano ballad 'Perfect'
Coming from the most intimate side of Freya's sonic spectrum, 'Perfect' is a stripped back piano ballad which unmasks her vulnerabilities before realising that she has an inner strength which overpowers her personally preconceived imperfections. Just as the lyrics detail Freya moving into a better headspace, the song reaches a transformative conclusion as her swirling vocal harmonies elevate the power of the tracks final, rousing chorus.
New Single: Ugly Tony feat. Journalist 103 & DJ Duke "Blind Fury"
French beat-maker Ugly Tony has released a new single entitled "Blind Fury". A melodic dose of anthemic hip-hop augmented by the turntable cuts of DJ Duke and motivational grown-man bars courtesy of Journalist 103 (also known for his work with Apollo Brown in The Left).
Leaps shares emotionally charged new EP 'Transcendent'
Following the buzz around single 'Close' at the end of last year, South London producer and multi-instrumentalist Leaps opens Spring 2023 with new single 'Rewind' and EP 'Transcendent', dropping on Headroom Records 7th April.
https://fanlink.to/TranscendentEP
CUB SPORT RELEASE NEW ALBUM JESUS AT THE GAY BAR
Today, independent Brisbane-based group Cub Sport release their studio album, Jesus At The Gay Bar, out everywhere via Cub Sport Records. Cub Sport are also embarking on a North American headline tour today, kicking off May 31st at The Echo in Los Angeles.
https://cubsport.bfan.link/jesusatthegaybar
Brina Kay Reminds us of Life's True Riches in New Country-Pop Smash "What I've Got"
Country-pop artist Brina Kay releases new single "What I've Got." The single is now available on all digital streaming platforms.
Brina Kay's single "What I've Got" is a great reminder that materialistic things are temporary and at the end of the day, they don't make us spiritually and emotionally "rich."
https://distrokid.com/hyperfollow/brinakay/what-ive-got
Noah Cyrus Releases New Single 'Everybody Needs Someone' Ft. Vance Joy
Today, GRAMMY® nominated, multi-platinum selling RECORDS/Columbia Records artist Noah Cyrus returns with a brand new single, 'Everybody Needs Someone,' a stirring duet with Vance Joy. Listen HERE.
https://noahcyrus.lnk.to/ENS
Hannah Anders Puts Her Sexy Country Spin on the Classic Fairytale in "Redneck Riding Hood" Single and Music Video
NEW MUSIC: MAINO SHARES NEW SINGLE "VIBE WITH ME"
"Vibe With Me" adds to a steady stream of new drops from the Brooklyn MC. Living life to the fullest, while offering a fresh perspective, Maino's latest score includes a sample from Busta Rhymes 1997 iconic song "Put Your Hands Where My Eyes Can See," which has also been sampled by industry greats like Janet Jackson, 50 Cent, and Mariah Carey.
OUT NOW: SOHMI Shares Anticipated 'Recital' EP
Today, Korean-American dance music sensation SOHMI releases her new Recital EP on Permission / Thrive Music.
Rounding out the final chapter of SOHMI's anticipated Recital EP, the titular track is an edgy dance-pop cut filled with sultry vocal accents and entrancing celestial tones. Through a transportive, ethereal soundscape, SOHMI showcases a harmonious blend of her self-pioneered 'minimal pop-tech' genre.
OUT NOW: Binoy balances his younger self with his newfound freedom on "Boyhood" single
"Boyhood" draws inspiration from Binoy's adolescence, exploring themes of masculinity, family trauma, and the hurdles that come along with being a queer person of color. Binoy wrote the single as a way to shed newfound light on what he has learned as an adult, fully comfortable in his own body. The track displays boyhood as the dichotomy it is- an ideology of chaos, violence, and beauty all wrapped into one cinematic experience.
NF RELEASES NEW ALBUM HOPE
HOPE is the fifth studio album from the multi-platinum rapper. Known for rapping quick-witted lyrics over hip hop beats, NF has built an obsessively loyal fanbase that has earned him over 30 billion global streams and established NF as one of the most consistent and consumed artists, connecting directly with fans in an authentic way. NF's HOPE also features Julia Michaels on "GONE," and rapper Cordae on "CAREFUL".
Psych-pop artist Daydream Review shares debut LP 'Leisure' & single "Dissolving" via Side Hustle Records
Leisure, out now, is Daydream Review's debut full-length studio album featuring his most realized work to date. Over thirteen chromatic, experimental tracks, the artist's airy production and thoughtful, existential lyricism transports listeners to a fresh sonic universe that pushes the boundaries of modern psychedelic pop. Diving deeper into the album's meaning, Daydream Review explains, "'Leisure' is about the ever-present tension between the desire for free time, for personal enjoyment and leisure, and the demands that capitalistic society places on those desires, and how it restricts the ability to enjoy that free time. Your job and work, to me, seem to be consistent specters that haunt your ability to enjoy your free time, knowing that those demands are always awaiting you when your free time comes to an end."
Whoop Release LP "Just What?" Today
The Aquadolls demand their worth on "Burn Baby Burn"
Today, LA's The Aquadolls reveal the next single from their upcoming record Charmed (June 2), with "Burn Baby Burn." Starting off in high gear with fuzzed-out guitars and anthemic vocals begging to be shouted back by a crowd, the release is an empowering reminder to demand what you deserve. Produced by Chris Szczech (The Goo Goo Dolls), the arena-ready single feels like if 80s Joan Jett scored a cult classic teen flick from the early 2000s – Stream.
French Music Legends Magma Release Very First Video "Hakën Deïs"
In their career spanning over 50 years, Magma had never produced a music video. At the request and with the support of Adami, a French organization who promote, career development and the promotion of performers, Magma has finally done it with "Hakën Deïs" directed by Nino Le Chenadec. Artificial Intelligence blends in with the subtle choreography created by two magnificent dancers of the Paris Opera, Loup Marcault-Derouard and Ida Viikinkoski'.
Skopemag // April 14th: new EP TAPE TOY – TTYS (Talk To You Soon)
Rot Ken & Young Nudy Unite For Entrancing Trap Track "Miracle"
Signed to both Taz Taylor's Internet Money and jetsonmade's BoyMeetSpace, Georgia rhymer Rot Ken has his choice of sterling instrumentals to annihilate. Turning a cyclonic trap beat into a story of his improbable rise, Rot Ken shares "Miracle," his brand new single. Produced by Census, jetsonmade, Pooh Beatz, Taz Taylor, Malikaix8, and Acex8, "Miracle" twists whirring sine synths and hard-hitting electric keys into a trap tornado, layering it all above trampoline 808s. Changing speeds with the grace of a gazelle, Ken alternates fast-paced triplets and soulful melodies to illustrate the thrill and danger of trap living: "Killer Kenny made it out the spot, it's a miracle." The track connects Ken with Young Nudy, another Georgia native known for his taste in beats, who slithers around the synthesizers with his signature drawl, his icy demeanor contrasting Rot Ken's hot-headed bars.