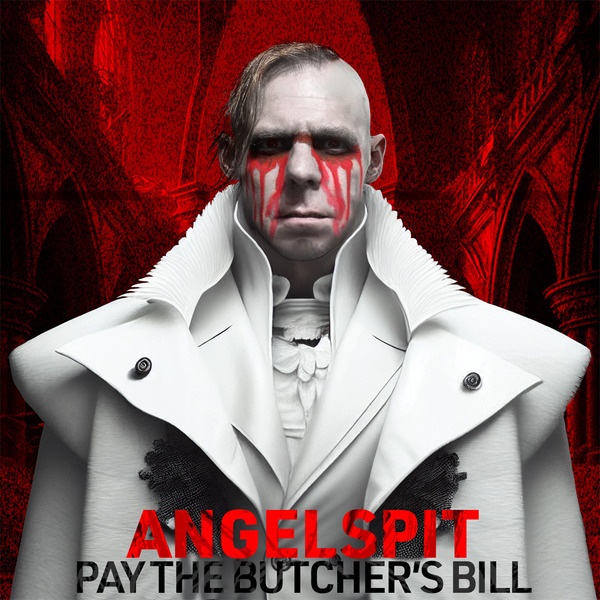 @skopemag news – saturday – march 18, 2023 @ 11 pm est
https://www.facebook.com/SkopeMag/
https://twitter.com/skopemag
https://www.youtube.com/@skopetv2
https://www.instagram.com/skopemag/
APP – Apple iTunes –
https://itunes.apple.com/app/id1465224822?mt=8
@skopemag APP – Google / Android –
https://play.google.com/store/apps/details?id=hr.apps.n207414718
NEW single and video clip "Fire All Weapons" from SCARLET AURA feat. RALF SCHEEPERS!
The band's activity in the last five years brings all the attention on the first and the best female fronted Romanian Heavy Metal band that reached this level, fighting to spread their message through their music and unique show to the world.
Music Submission: Near Fall – Hard Rock
French progressive-rock quartet Synapse unveiled new single "La Bikina"
Two years later, Synapse released its first album ('SINGULARITIES', 2021) recorded at the Axone studio and produced by Pierre Danel of Kadinja. it marks a change for Synapse towards a more powerful sound and a new way of composing.
Shadient Breaks Nearly 2-Year Hiatus With Gritty Bass Single "Wake Up (I'm Home)" on Gud Vibrations – OUT NOW
Shadient released his debut artist album 'Have You No Burden' on the label in 2021, which locked in press support from Magnetic Mag, Dancing Astronaut, EDM Identity, This Song Is Sick, Heard It Here First, EDM Tunes, Run The Trap, DJ Life Magazine. He has enjoyed tastemaker support from Porter Robinson, Madeon, REZZ, RL Grime, as well as past radio support on Diplo's Revolution (Sirius XM), BBC Radio 1Xtra, BBC Asian Network.
Delirium Re-branding and new members
Delirium, now known as Delirium MT is a 5-piece heavy metal band from Malta which was originally formed in 2019 by drummer Karen Micallef and pianist Maria Borg, later joined by their current bassist, Aidan Falzon. The band released their first single ''War is Blood'' on the 25th of March 2022 and debuted in April 2022. After having performed a couple of gigs in Malta, they released their second single ''Medusa'' on the 19th of August 2022. O
[Single] Wolfman Jeckyll & Bugsy H. – Night Fall prod. by Wolfman Jeckyll
When bad dreams get worse the Night Terrors emerge. Veteran emcees WOLFMAN JECKYLL (Providence, RI) and Bugsy H. (Boston, MA) have combined forces to bring you "NIGHT TERRORS." A subconscious HorrorCore voyage through the mind's eye. What goes on behind the mask of macabre, mad, sick psychopaths? On their single "Night Fall" Wolfman & Bugsy paint an ominous picture of what happens after dark complete with a reggae infused hook. The "Night Terrors" project is out March 24th on all platforms and entirely produced by WOLFMAN JECKYLL.
Chris Black and Luen Murr – Horizon Theory "Past Life"
HORIZON THEORY NEW SINGLE/VIDEO RELEASE "PAST LIFE". Take in the well-orchestrated mix of sound, lyrics, and vocals sitting markedly balanced, "Past Life" is a treat for the auditory hunger as it showcases excellent production from start to end.
VALIANT SENTINEL – single "King In The North" (feat. Tim "Ripper" Owens) from album "Valiant Sentinel"
Valiant Sentinel was founded by guitarist and composer Dimitris Skodras, who is also the creator of the band's music, while for the release of the first album he has taken over both bass and keyboards. Next to him, on vocals, we meet Swedish Rob Lundgren, also known from his participation in Mentalist among others.
Niteworx's "The Stigma" – An Uplifting Tech House Journey
We are excited to introduce you to Niteworx's latest release, The Stigma, which has been making waves in the electronic music scene. As the first release with Weird.inc, it sets the bar high for what's to come.
Fire Follows Takes Their Arena music on tour – New Single Release "Finally Home"
Colorado Springs, Colorado – Fire Follows brings their fourth and final conclusion to their series with "Finally Home". Now on tour with Smile Empty Smile, Tantric, and Horizon Theory Chris has brought the talents of Ryan Milan (Lead Guitar), Emily Gould (Drums), and Sharon Kus (Rhythm Guitar) together to perform and bring their listeners the Fire Follows flow.
Angelspit's new single is raw, grinding Industrial
The Cyberpunk/Industrial act ANGELSPIT has released over 25 albums and produced nearly 80 remixes for other bands over the last 19 years. Their unique vision, independent innovation and attitude towards their craft has inspired countless artists to find their own voice.