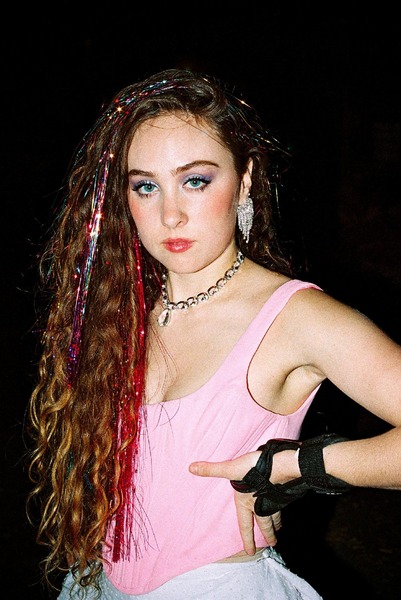 @skopemag news – thursday – march 9, 2023 @ 5 pm est
@skopemag HQ – http://smarturl.it/skope
Buy & Sell @skopemag Marketplace
https://skopemag.com/category/services
Alan Braxe Enlists Annie For New Song "Never Coming Back"
"I first met Annie virtually, just listening to her vocals as I was remixing her song 'Heartbeat' in 2005," says Braxe. "I could hear in her voice both softness and strength and I found it very touching. Since then I always thought that we should work on a song one day. Last year I sent her an instrumental demo and when she then told me that she was up for it, we recorded the vocals in Bergen, Norway and chose the theme of escaping a problematic relationship and regaining freedom."
Blues-Rock Band Ghost Hounds Releases New Single "Dirty Angel"
The infectious track, written by guitarist Thomas Tull and Kevin Bowe, is an ode to a one-of-a-kind romance. The song is brought to life by lead singer Tré Nation's powerhouse vocals with electrifying guitar riffs from Thomas and Johnny Baab, while bassist Bennett Miller and drummer Blaise Lanzetta give the track its thundering pulse.
RVSHVD Returns with "Reverse" Single & Video Out Today
RVSHVD, one of the most exciting new artists to fuse county storytelling with hip-hop sonics, returns with "Reverse" released on The Penthouse South / Sumerian Records. Produced by The Dream Addix and Alex "Lex" Goodwin, "Reverse" has RVSHVD singing about his rural Southern roots but in a situation that most everyone can relate to. "Reverse is for anybody that's been in a relationship but let it go too easy" states RVSHVD. "Then after leaving, you realized how happy you were with them when all you had to do was go back or 'put it in reverse'".
Temps (James Acaster ft NNAMDÏ, Open Mike Eagle, Shamir & More) Share New Single "partygatorresurrection" From Debut Album
Featuring such geniuses as Quelle Chris, John Dieterich, Joana Gomila, Laia Vallès, Shamir, Seb Rochford and many more, Temps' ten-track debut album was produced, curated and devised by James Acaster. Released via Bella Union, this mind-bending opus rose from the ashes of an aborted mockumentary made with Louis Theroux's money.
Warm Human returns with Hometown Hero – Out March 31st, listen to the album's lead single, "Better Than Who?"
Written in a month-long breakup fever dream, Warm Human's newest album Hometown Hero is the swan song of a fraying relationship driven by distorted guitars and diary entries. Inspired by Veruca Salt, PJ Harvey's Rid of Me, and Sheryl Crow's The Globe Sessions (particularly "The Difficult Kind"), Hometown Hero transforms Warm Human's typical self-described 'sludge pop' into rusted-out nails of the garage rock world.
Devin Kennedy Releases "As Is" Single and Music Video
Singer-songwriter, producer, and multi-instrumentalist Devin Kennedy has released his single "As Is" alongside a brand new music video. Featuring a sweet-sounding melody and a laid-back R&B beat, "As Is" casts aside the ideals of perfection and invites in the messy, quirky, unique side that we all have, flaws and all.
Electro-pop artist BUZZ announces self-produced debut EP & shares celestial track: "Universe"
BUZZ is an LA-based singer, songwriter and producer who grew up playing classical violin, learned piano by ear at age five and began songwriting at age seven. Before plunging into her own solo music in 2021, BUZZ has written platinum selling hits for Katy Perry, Kylie Minogue, Bebe Rexha and supported Tove Lo on tour last year. Office Magazine praised her second-ever release "Misfit," writing, "Hypnotizing beats makes the listener cling to every lyric," calling the song "explosive" and adding that for BUZZ, "defying convention is second nature." With over 1.3M Spotify streams on her fan favorite track "Liberation," and a fast-growing, devoted following, BUZZ is ready to re-introduce herself as she begins to build a complex, transcendental sonic world that encapsulates the multi-dimensional artist like never before.
morgen releases whimsical sophomore EP 'BRAVADO'
An ever-evolving sound acts as a true reflection of morgen's journey through this life thus far. The artist is no one-trick-pony; refusing to let her discography become stagnant, morgen seamlessly infuses various pop, rock, and electronic influences into this brightly textured opus. This fresh and carefree soundscape comes juxtaposed by morgen's frenzied brain; a kaleidoscopic dreamland of anxious thoughts, cautious daydreams, and faulty decisions from seemingly unbreakable habits. Although morgen is excruciatingly self-aware, her reflective nature does not stop her from having fun as she launches into track after track of dynamic indie-pop.
Kid Francescoli Shares "You Are Everywhere" Single + Video via EARMILK | New Track Out Now, More New Music Coming Soon
Today, Kid Francescoli, the electro-pop project of French musician Mathieu Hocine, shares an uplifting synthpop single entitled "You Are Everywhere" (ft. Turbo Goth), the first taste of a brand new album that'll be out later this year.
Kid Francescoli delivers luscious track "You Are Everywhere"
CALAMITY: MetalSucks premieres Puerto Rican thrashers' video for "Call to Me," first single from the third album
Hard-hitting thrash metal gang Calamity returns with "Call to Me," the first single from their upcoming third album, Lumina (scheduled for later this year). Calamity has not enjoyed a comfortable ride for the last couple of years; other than the departure of their bassist (which ultimately resulted in the band operating as a trio), the Caguas, Puerto Rico act also lost access to their official Facebook page. Regardless of these predicaments, Calamity, now equipped with new explosive numbers, continues making strides.
Check Out "Call To Me," the New Track from Puerto Rican Thrash Band Calamity
Aurora Dream Releases New Single "Comfy" (feat. Ichika Nito) to all major platforms!
Miami-based instrumental math rock project Aurora Dream has just released a new single and music video titled "Comfy" featuring the immensely talented and well-known guitarist from Japan, Ichika Nito. The track is a fusion of various genres including progressive rock, math rock, pop, disco and modern production. The song is a follow-up to their most recent single "A New Infinite," that featured Australian guitarist Plini and his bassist Simon Grove.
MAE MULLER TURNS PAIN INTO POWER ON FIERCE NEW SINGLE "I WROTE A SONG"
On "I Wrote A Song," Muller brings her beguiling vocals to a dance-pop anthem that speaks to the pure magic of turning pain into power. Co-written with Karen Poole (Kylie Minogue, David Guetta, Galantis) and Lewis Thompson (Anne-Marie, Little Mix, Steve Aoki), the track opens on a gut-punch of a lyric that perfectly showcases the strength and full-force personality of Muller's songwriting ("When you said you were leaving/To work on your mental health/You didn't mention the cheating/You kept that one to yourself"). "I Wrote A Song" ultimately builds to a sublime intensity as Muller celebrates the thrill of fully owning her story and finding catharsis through creation.
Clear My Mind – NEW Single – Dave Herrera
POISON RUIN release "Resurrection II" single / video
Poison Ruin have released their latest single "Resurrection II" – a cathartic tale of the undead rising to take revenge upon those who have unknowingly wronged them. It's full revenge fantasy with melodic rocking, equally split between surf motifs and new wave of British Heavy heavy metal riffing.
Jonathan Bree Shares "Miss You" ft. Princess Chelsea & Nile Rodgers
A dark disco album full of sad bangers, Pre-Code Hollywood is Bree's most exciting and pop-forward work to date. While working on the album's demos, he noticed a certain 1980's aesthetic about them and sent a brave email to "The Hitmaker" Rodgers, who produced David Bowie's "Let's Dance" and "China Girl." Whether through good fortune, fate, or sheer luck, the two ended up collaborating on "Miss You" as well as the album's title track (which Rodgers also produced and played guitar on).
Clifford has returned with his elevating and dance-tinged affair 'Deja Vu'
Following the release of his eclectic single 'Mariana' last year which led to an appearance on Just Talk With Gabe's growing podcast, notable support from renowned publication EARMILK and a feature in the blossoming anti-bullying magazine Action Magazine, rising star Clifford has now returned to deliver his electronic-influenced new offering 'Deja Vu' this February.
Monument of A Memory Sign to Label and Announce New EP
Today metalcore band, Monument of a Memory released a new song called "Seeking Somewhere – NightCore."
"This song has to do with a relationship that has gone bad between two people. The song goes through the thought process from one person's perspective, wondering if they can ever get back to the way they used to feel about the other person. It's a battle within the mind of wondering if what they are doing is good for them, or if it's just wishful thinking."
CHAPPELL ROAN FALLS HARD IN "CASUAL" VIDEO
Oakland's J. Stalin & Jane Handcock Star in Ultra Smooth "Count On 1 Hand" Video
Prof Pours Out New Song and Video "Soupy" Feat. Dreamville's Cozz and Announces "The Workhouse Tour"
In the black-and-white clip, Prof hops into his convertible accompanied by Cozz. The camera focuses on the two MCs during a slow and steady drive as they serve up quotable lines and quirky quips, "I'm turning to a logo." Two ladies eventually hop in, only to later don ski masks and shotguns, and take down a score as the fellas wait. The stylized visual perfectly complements the track's slick and smooth lyrical interplay.
Joeboy shares official music video 'Body & Soul'
From West Africa to London to Latin America, Joeboy's voice has become an indelible part of the global music landscape. The Afropop superstar returns with an official music video for his single 'Body & Soul' – the title of track his upcoming sophomore album.
Hungarian singer-songwriter drops a super honest debut album
THE HIP PREISTS Unleash New Video For "Just To Get By"
This week we get to feel another white-hot blast straight from the album's furnace in new single "Just To Get By", which finds the band in rare reflective form. "Just To Get By" is the latest single to land ahead of the new album Roden House Blues – which will be released May 5th, 2023, via The Sign Records.
Saskatoon's DESPITE THE REVERENCE Embodies An Assassin In "Surprise Kill Vanish" Off "Stress Of Evolution" Out April 2023
"Stress Of Evolution" is twelve bloodthirsty tracks that encourage headbanging and mosh pits. No punches are pulled, this one is heavy. It is recommended for fans of Pantera, Tool, and Black Sabbath.
RISING POP PHENOMENON D4VD RELEASES "WORTHLESS"
The fast-paced anthem and its bombastic bassline, echoing vocals, and guitar-heavy chorus are reminiscent of a faraway familiar track playing in a crowded room. "Worthless" expands the genre-defying artist's repertoire. It follows "Placebo Effect," which debuted earlier this year with its accompanying Trey Lyons-directed video – capturing d4vd in enthralling, visually captivating landscapes as he shares a familiar story of unrequited love.
FYC Nashville-Based Indie Folk Band South For Winter Partnered With Multi-Grammy Winner Matt Leigh To Create New Single
Their last album created the opportunity to be an official showcase artist at SXSW. They also were just nominated as a finalist for the 19th annual IAMA awards as Best Group/Duo. We'd love and appreciate your eyes, ears, and possibly writing on this incredibly talented band that American Songwriter calls, "impeccable".
MIND INCISION Unleashes Official Music Video for "Aneurysm of a Narcissist
Denver, CO based, metal band MIND INCISION has revealed the official music video for their newest single, "Aneurysm Of A Narcissist." Written By Jason Neil and directed by Luke Ostermiller, "Aneurysm Of A Narcissist." was produced by Loste Films with audio engineered, produced, mixed and mastered by Dave Otero.
Skuff Micksun Shares "BANK BROKE" Single + Video
Today Skuff Micksun, the alternative indie artist who has a mighty TikTok following for his music, is sharing the first single from an upcoming EP titled "BANK BROKE." The EP, called Wrapped Up In Wind, is due out later this year, but in the meantime Skuff Micksun's high-spirited sounds and persona are ever present in his latest single.
UPPLOPPET Launch New Single "Thinking Of Me"
Raw attitude meets bittersweet catchiness on Swedish garage rock outfit UPPLOPPET's new single "Thinking of Me". The Gothenburg based 5-piece announced their collaboration with The Sign Records in late 2022 and launched the single "Golden Eyes". Now they return with the explosive hip shaker "Thinking of Me", recorded in Welfare Studios by Pontus Robertsson, who also mixed the track, and mastered by Hans Olsson in Svenska Grammofonstudion.
UPPLOPPET will record a new album in the beginning of 2023, set for release on The Sign Records in the near future. UPPLOPPET's new single "Thinking of Me", as well as their late 2022 track "Golden Eyes," are available now on all streaming platforms.
TALOS Releases New Single "Solarr" Today
Irish artist Talos today releases a brand new single, "Solarr" – a searing, sweeping electronic epic that showcases a fresh, muscular sound from the Irish artist, but one that is still undeniably Talos, thanks to that distinctive, magical vocal.