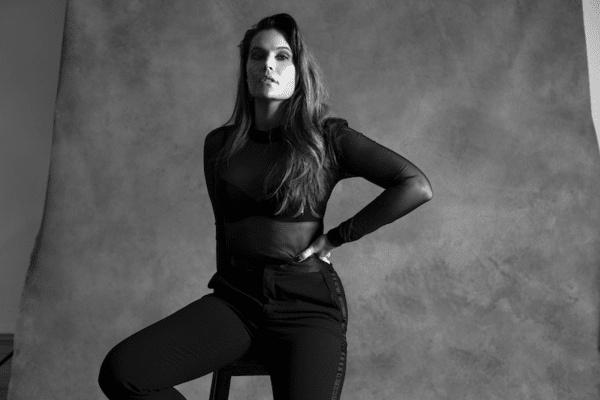 @skopemag news – friday – march 3, 2023 @ 1 pm est
@skopemag HQ – http://smarturl.it/skope
Buy & Sell @skopemag Marketplace
https://skopemag.com/category/services
Indie jazz-rock collective Waters Of March reconcile with the past on brand new single "Red Madrone", debut EP out this April
Today, musical collective Waters of March are elated to release "Red Madrone", the second single from their upcoming eponymous EP, due for release on April 7th, 2023 via Darkhan. "Red Madrone" follows previous single "Blue Lilacs".
Chunky makes grand entrance with debut album Somebody's Child
Revered Manchester rapper and producer Chunky unveils his highly anticipated debut album Somebody's Child, out 3rd March on Eglo Records.
BREAKOUT ARTIST GUS DAPPERTON DROPS SOARING NEW SINGLE "HORIZONS"
NURKO LINKS WITH CRUEL YOUTH FOR SOARING NEW SINGLE "TOO LONG"
"Maybe I've been here too long, waiting for the pain to come," Cruel Youth lead singer Teddy Sinclair croons over slow-building piano and pulsating bass. "And time keeps moving on, while I'm missing you." The understated arrangement soon gives way to NURKO's swelling synths and thunderous beats. Both poignant and danceable, "Too Long" is a dance anthem with serious crossover appeal.
CARNEYVAL DROPS NEW SINGLE "FLIES (FEAT. BENNY MAYNE)"
"'Flies' is my attempt to capture that feeling of bliss as the summer months roll around. It all started with an acoustic guitar riff played by Ryan Wheeler, and then I laid down the beat that would end up being the backing track for Benny Mayne's vocals. Written alongside Austin George and Yosef Argaw, the lyrics portray a 20-something year old caught up living the fast life of Los Angeles – lost in the light, drinking and smoking the nights away. I was heavily inspired by tracks like "Wrapped Around Your Finger" by Post Malone in order to come up with a bouncy pop song to lead off my 2023."
NYC's Olivia Reid Hits Her Stride in New Single, "Runner's High"
NYC indie-pop artist Olivia Reid has swept in with the release of her latest single, "Runner's High." Reid acknowledges the fast pace of life, imploring listeners to keep moving forward and to stay positive in the face of obstacles. "'Runner's High' describes the way I've conditioned myself to be a workhorse," explains Reid. "A product of growing up in America, I guess." "Runner's High" is the first of many tracks to come from Olivia Reid in 2023. Between her unique incorporation of synths, emotionally conscious lyrics, and electronic beats backing her glossy vocals, Olivia Reid is someone to watch out for. Stream "Runner's High" and keep up to date with her by visiting OliviaReid.com.
99 Neighbors Releases New Single " Waldosia" Ft. Maari Today
The lo-fi dance track puts the collective's creative versatility on full display, shying away from its signature sound-lyricism over heady jazz/electronica-infused production-heard on Television and 2021's follow-up, Wherever You're Going I Hope It's Great.
This week, 99 Neighbors announced being an official act at the 2023 SXSW Music Festival (March 16 – 18th), performing across various official SXSW showcases – more info to come.
Devorah Drops Exuberant Single "Fire Spinner"
Devorah has released her deep house single "Fire Spinner," centered around a fire-dancing girl and how she embodies the energy and attention of those around her. Intertwining her practice as a reiki healer with her velvet voice and infectious beats, Devorah describes the track as one that is grounded in spirituality as the girl portrayed in the song is letting her love be expressed through her spinning hoops of fire. "Fire Spinner" is available to stream and download on all major music platforms.
Nashville Singer, Songwriter & Producer Phillip LaRue Drops Haunting New Single "Indigo"
"'Indigo' is a song I wrote for a dear friend that has been on a journey trying to find himself for a long time. I wrote this in honor of him, hoping to remind him that I still see light in him despite all the pain and struggle he has faced," states LaRue about the track.
BLACK OAK COUNTY release new single & video "Back For Blood"!
NOLA's Jenn Howard Shares Video
Hannah Schzde takes you on a trip to her hometown in Mexico City with her new single "Fonder"
TEENAGE DADS – Release New EP: 'Midnight Driving' Today || + Focus Track: "Goodbye, Goodbye Again"
CAFUNÉ SHARE NEW SINGLE "PERSPECTIVE"
Elaborating on the new song, the band shared, "'Perspective' came about from conversations we were having about the death of relationships in our respective lives and the disorientation that can come with shifting into a new season of life without someone who was once your everything."
VINSON RELEASES 'SOFTSWEETRADICAL' DEBUT EP
Morgan Wallen Releases Highly-Anticipated 3rd Studio Album ONE THING AT A TIME
The deeply personal 36-song album combines all of Wallen's musical influences, running the gambit in both sound and subject. Showcasing his wide-ranging influences and creativity – he interpolated The Allman Brothers' "Midnight Rider" – showcased on "Everything I Love;" a sample of Young Thug's "Lifestyle" interpolated on "180 (Lifestyle);" plus featured collaborations with Eric Church on "Man Made A Bar," HARDY on "In The Bible" and ERNEST on "Cowgirls." Furthering the connection to his roots, Wallen's sister, Ashlyne Wallen, sings harmony on "Outlook."
DIGITAL NEGATIVE: Second EP From Industrial Duo Formed By Members Of Agoraphobic Nosebleed, Drugs Of Faith, And More Out Today Through Bandcamp
DIGITAL NEGATIVE is Richard Johnson (Drugs Of Faith, Agoraphobic Nosebleed, ex-Enemy Soil) and Daniel Euphrat (Person918x, Timmy Sells His Soul). Simply named EP 2, the band's second release delivers five brutal, electro-industrial tracks, while tackling some new ground. Unlike the band's first EP that was put together during the 2020 Covid lockdowns when the project was spawned, Johnson and Euphrat worked in person to craft the new material; rhythmic sound collages constructed of guitars, electronic drums, samples, and vocals.
The Aquadolls are your dirty little secret on "Sneaky"
Instead of attempting to escape these simmering feelings of doubt, the self-coined "mermaid rock and rollers" lean into them, opening the floodgates and letting all of their inhibitions pour into this bombastic cascade of sound. Daydreams about tender nights spent tangled under sheets must cease — there is only room for these anxiety-ridden intrusive thoughts. "Am I just your late night sneaky little thing?" lead vocalist Melissa Brooks questions; though, she's not entirely sure if she wants to know the answer.
INTRODUCING: Zito shares debut single + video "Slay"
Emerging singer-songwriter Zito shares her debut single "SLAY" via FAMA Collective. Co-produced by Zito, Peter Reilly, and Brian Lange, the single showcases Zito's defiant vocal strength while offering listeners a glimpse into her world. "SLAY" serves as much more than an introduction to Zito; it's the beginning of a new and deeply personal project – a testament to Zito's transition into her artistry, liberation, and personhood.
ACRAZE UNVEILS NEW SINGLE – "TAKE ME AWAY"
ACRAZE, who claimed the No. 1 spot on Billboard's Top New Dance/Electronic Artists 2022 year-end chart, beckons fans to the dancefloor with the darkly atmospheric banger "Take Me Away." The vocal sample and title are taken from the indelible hook of Natasha Bedingfield's 2008 2x Platinum hit "Pocketful Of Sunshine," which topped Billboard's Dance Club Songs chart and entered the top 5 of the Hot 100. Listen to "Take Me Away," which was released today by Thrive Music/Capitol Records, HERE.
Caleb Hearn Returns With New Single "1/2 as good as her" via Nettwerk
Rising Nashville-via-North Carolina singer/songwriter Caleb Hearn arrives with his new single "1/2 as good as her" via Nettwerk. The release is accompanied by Caleb Hearn's tour announcement supporting Ron Pope and fellow Nettwerk labelmate, Lydia Luce, beginning next month.
Priscilla Block Releases New Single "Couple Spring Breaks Back" and Lyric Video Out Now
Bullet Brak Targets Verbal Manslaughter With New Video "Rhyme Affiliated" FT. Papoose
Brak's latest video Rhyme Affiliated FT. Papoose is aimed at verbal manslaughter. Produced by Corey Black and directed by Nyj Official, the dark and smoky visuals highlight the energetic and gritty wordplay. "Working with TuneCore to push this record, Papoose is now head of Hip Hop operations and our goal to capitalize off that situation as best as we can. This record/video shows you that with hard work, correct planning, and a strong mind that anything is possible" says Brak. Check it out now on YouTube.
Marshmello y Manuel Turizo unen fuerzas para el lanzamiento de su nuevo sencillo y video musical "El Merengue"
Hoy, nace una colaboración especial de dos superestrellas. Marshmello y Manuel Turizo son pioneros en un nuevo concepto de colaboraciones musicales globales, presentando una melodía de género cruzado que celebra la música electrónica y el merengue. El destacado artista y productor nominado al Grammy, Marshmello, une fuerzas con el joven artista, compositor y fenómeno latino Manuel Turizo, para lanzar un nuevo sencillo en conjunto "El Merengue", que rinde homenaje al merengue- electrónic 0 de la década de los 2000s, y se estrena con un video musical protagonizado por ambos artistas.
Brooklyn rapper Pesh Milli shares 'What Can I Say' EP; "Sturdy Up" video
ASH OLSEN RELEASES NEW SINGLE 'LOW'
MIMI WEBB RELEASES DEBUT ALBUM AMELIA
SAM MACPHERSON RELEASES "SAFE TO SAY"
"'Safe to Say' is about acknowledging the uncertainties of growing up and going through life, and wanting to hear your partner say that the love shared between you two is, at the least, not something that should ever be questioned," Sam commented. "It's a song that asks for assurance from someone in a period of life where nothing is ever guaranteed."
NEW MUSIC: Giant Panda Guerilla Dub Squad Releases New Single "Revolution" (Feat. The Movement)
Giant Panda Guerilla Dub Squad's fresh collaborative approach on their upcoming album Love In Time (out April 7 on Easy Star Records) – which finds the band leaning hard into the "squad" in their band name – is on full display on the record's second single: "Revolution," co-produced with Alborosie, and featuring Josh Swain of The Movement on vocals.
Tostao presenta su nuevo single "La Temperatura"
Reconocido a nivel internacional como uno de los integrantes de la agrupación colombiana ChocQuibTown, Tostao, cantante y compositor, presenta su nuevo sencillo "La Temperatura", junto a los talentos emergentes del pacífico colombiano Leysong, Buay Press y Maiki Vi. Disponible con su video musical en todas las plataformas digitales.
EMELINE SPEAKS OUT ON TOXIC SITUATIONSHIPS ON NEW SINGLE "FEELINGS"
"Feelings" finds the 24-year-old artist stepping further into her power and calling out toxic behavior. After opening on a bit of breathy vocal percussion from EMELINE, the bold and uptempo track tells the story of a situationship in which one party objectifies the other for their own satisfaction (from the pre-chorus: "You think you can hit the spot but you don't even last/You think you know what she wants but you don't even ask"). "Feelings" once again affirms EMELINE as an essential new voice for all those navigating the minefield of sex and love in the modern world.
Marked;Life Video "Shadow Tag"
"'Shadow Tag' is a song inspired by a night terror that happened to me when I was very young. Essentially the song was influenced by the inability to escape a demonic force targeting you, and it portrayed itself as an innocent dream that turns evil at the drop of a hat. Unable to escape the dream, paralysis kicked in and I was violently haunted. I woke up, and to this day I swore that the cloaked demon was standing above me in my room. The kicker is the dream happened twice in my life, and the second time was arguably worse, but I was older and stood my ground. I hope that the song inspires interesting conversations, and gets people feeling spooky (laughs)" – James Cabeke
Pax Cultura – Heavy Machinery: listen here
Hailing from Cardiff, Surrey, Hampshire and as far as Brisbane, Australia, Pax Cultura are filling a gap in the market with their whirring melodies and layered percussion – culminating in their very personal brand of atmospheric alt-rock. The track is steeped in depth, both sonically and semantically, with its origins stemming from the band's writer, Will's, personal sense of inner brokenness and struggle with mental health.
It's MBNel & Doodie Lo Against the World in the "Other Side" Video