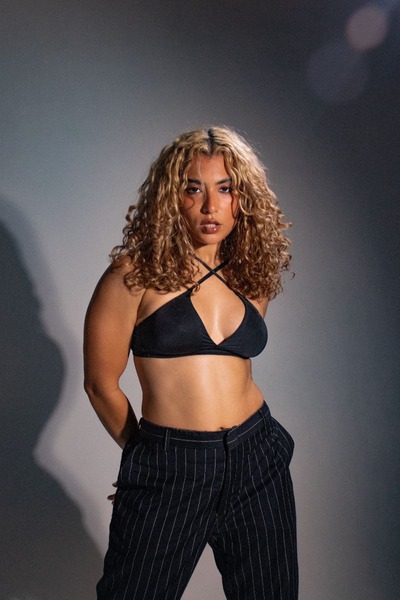 @skopemag news – wednesday – march 1, 2023 @ 5 pm est
@skopemag HQ – http://smarturl.it/skope
Buy & Sell @skopemag Marketplace
https://skopemag.com/category/services
Day Trip Festival Announces June Return to the Queen Mary with Enhanced Festival Experience
Returning for its second year to the Queen Mary Waterfront, just south of Los Angeles, Day Trip Festival is set to make waves across Southern California this June 24-25, 2023. For two days, headliners will dance under the sun and soak up the fresh open air during the region's premier house music festival. For the first time in three years, marking a historical moment for the city of Long Beach and the famed ocean liner, the Queen Mary will reopen for overnight hotel stays during Day Trip Festival. In partnership with Vibee, festival goers may purchase weekend travel packages, complete with on-board cabin accommodations and access to pre-parties and after-parties taking place aboard the ship.
CAT BURNS RELEASES "PEOPLE PLEASER" MUSIC VIDEO
Dad Hats shares video for "Super Bowl Sunday" from recent Spill album
The band preceded the release with a trio of music video premieres at Scene Point Blank, New Noise Magazine, and Punk Rock Theory, and an album stream at Ghettoblaster Magazine.
Eyes of Others Announce Self-titled Debut Album || Share New Track "New Hair New Me"
Eyes of Others, the studio alias of Edinburgh based John Bryden, a self-christened 'post-pub couldn't get in the club' producer, have today announced details of their self-titled debut album, which will be released on Heavenly Recordings on Friday May 19, 2023.
Draag expels religious trauma in new shoegaze LP
Draag was born when Adrian Acosta, trained as a mariachi singer by his established norteño musician father, recruited other members from disparate upbringings in the worlds of underground punk, no wave, experimental jazz & classical music training.
OF THE SUN Release Visualizer for "Pattern Rebirth"
Progressive death metal project OF THE SUN have released a second video for the title track from their upcoming EP Pattern Rebirth.
Southern Metal Outfit VERMILION WHISKEY Reveals New Single "Confidence"
Grab-you-by-the-collar Louisiana metal outfit VERMILION WHISKEY has premiered their first single from their upcoming new album, Crimson & Stone, due out on May 26th, 2023. Today, the band has revealed a new single and lyric video for "Confidence". A heavy, rocking anthem that speaks for itself, Confidence is exactly that. Confident, determined vocals, driving percussion, with a steady dirty guitar drives this one home and is meant to be a message to inspire courage and strength in the face of adversity.
Alex Whorms' Inspirational Single "One Day I'll Be Gone"
Sir Winston returns with seductive indie sleaze track 'Sex in Paris' from forthcoming EP
Taking the hedonistic energy of one of the world's most famous cities, and pouring it into an irresistible indie-sleaze gem, Sir Winston returns with a brand new single: 'Sex In Paris'.
As the first solo release from the producer since 2020's 'Hollywood Hills', 'Sex In Paris' comes in hot off of the mass re-emergence of Indie-sleaze. Sir Winston dishes out an electro-hazy dance-floor tune reminiscent of the 2010's (LCD Soundsystem, Hot Chip). This single proves the decade defining genre is back in full-force.
Music Submission: Mezo
He has had releases on Monstercat Silk, Highfive Music, Caffeine, Ego Lab, Propa Talent & his new release "Timeless" is on Boy's Deep- Universal Publishing Berlin. As a songwriter/producer he successfully and effortlessly blurs the boundaries between RnB, Soul Edm, Electronica,and Pop working with super producer Rodney "Darkchild' Jerkins & other amazing artist such as Jac Ross, MX11, & his newest collaboration Riccio & Cabrera. His music can be heard on Itunes, Pandora, Spotify, XM Radio as well as numerous retail & commercial placements.
Occult Rockers Midnight Guest releases new single "Seize the Doomsday"
Apocalyptic landscapes and a critique of consumerism and messianism mark "Seize the Doomsday", heavy new single from Midnight Guest. The track opens a new phase in the band, that works its tracks between Brazil and Canada. This is an Electric Funeral release Records.
Juliana Riccardi Releases Uplifting Reflective Tune "Right On Time"
Americana artist Juliana Riccardi has released her latest single, "Right On Time," an inspiring country-folk tune about owning your choices and having the confidence to forge your own path. "Right On Time," the first single in her forthcoming 2-song series, The Nashville Session, is available to stream and download now on all digital platforms.
Halo Maud Shares New Single & EP via Heavenly Recordings
The French multi-instrumentalist and producer, Halo Maud is today sharing her new single, "Catch the Wave'" which is at once beautiful and uncanny. The EP, also titled Catch The Wave, featuring "After The Wave" and another version of the lead single is also out today via beloved UK label, Heavenly Recordings.
MAST YEAR: No Echo Premieres "In Tandem" From Baltimore Post-Hardcore/Noise Rock Quartet
As Baltimore-based post-hardcore/noise rock quartet MAST YEAR prepares to release their debut album, Knife, through Grimoire Records in early April, No Echo today premieres the record's new single, "In Tandem."
CALIFONE ANNOUNCE NEW ALBUM, SHARE VIDEO FOR FIRST SINGLE "THE HABSBURG JAW"
Juliana Riccardi Drops Uplifting Reflective Tune "Right On Time"
Americana artist Juliana Riccardi has released her latest single, "Right On Time," an inspiring country-folk tune about owning your choices and having the confidence to forge your own path. Blending a roots Americana sound with soul and folk influences – distinctive of Riccardi's hybrid, fluid musicality – "Right On Time" creates a sense of uplifting nostalgia, the wistfulness of looking back on your journey with tenderness and gratitude. The track is the first single in her forthcoming 2-song series, The Nashville Session.
RAYE "Ice Cream Man" video
HERETIC PLAGUE: Decibel Magazine Premieres "Briefcase Full Of Cutlery"
Decibel Magazine is hosting an exclusive premiere from English grinders HERETIC PLAGUE, and their ruthless "Briefcase Full Of Cutlery." The song is the latest preview of the band's impending debut album, Context Is A Stumbling Corpse, set for release in early April through Selfmadegod Records.
Track Premiere: Heretic Plague – "Briefcase Full of Cutlery"
Listen to Mudhoney's "Move Under," a New Ripper From Plastic Eternity
On April 7th, Mudhoney will release their mind-melting new album Plastic Eternity, on CD/LP/CS/DSP via Sub Pop. Today you can hear the latest mind-belching, blinding flipper "Move Under," from this tropically hot musical combo, by clicking HERE. This new single follows the swinging Escalator vibes of "Almost Everything," another Plastic Eternity highlight released last month.
CLOAK Premieres New Song + Music Video
Florence Pugh & Toby Sebastian duet in new 'Midnight' video
Baaba Maal Releases New Track "Freak Out" ft. The Very Best
Today sees the release of his energized new song "Freak Out," the second track on Being. It is a mesmerizing example of Baaba alchemy, blending the traditional and the future, with producer Johan Hugo's visceral electronic production combining with a uniquely modern African sound and a lyric exploring the dynamic of social media and its various effects on Africa and the wider world. Vocalist Esau Mwamwaya of The Very Best also features.
Dominican Songstress and Actress Letón Pé
Letón Pé is a Dominican singer-songwriter and actress born and raised in Santo Domingo in the Dominican Republic. Coming from a background in musical theater and training at The American Musical and Dramatic Academy (AMDA), she has spoken on the importance of her training saying, "my biggest education as an artist happened on the stage, working with musicians who taught me the process of structuring arrangements, interacting with the audience, and honing my craft as a vocalist." Letón Pé's training has helped her more recently with her live performances at major global festivals like Isle of Light (Santo Domingo, DR), Carnaval Calle 8 (Miami, FL), and La Mar de Músicas (Cartagena, SP).
Linqua Franqa Shares "The Whole Bank" Single
Introducing Riah with "can't lose you now"
West Coast Hip-Hop vibes from Coucheron x Pasha feat. Trip Carter
Kali Horse (Toronto Psych) – New Single Alert
Hollywood Undead Announce 'Hotel Kalifornia Deluxe' + Share "Evil"
Platinum-certified Los Angeles quintet, Hollywood Undead will release the deluxe version of their eighth studio album Hotel Kalifornia on April 28 in both digital and vinyl formats.
Symphonic Metal Outfit NACHTMUSE Release New Single "The Sunken"
Geoff comments "This song is written from the perspective of someone who has a daily drinking habit. Even if you aren't inebriated you are still under the influence – you are tired and drained of positive emotions. You will not be living your best and your personal relationships will suffer.
Acoustic Guitarist IAN GOTHE Reveals Luring Single "Amphitrite" In Captivating Music Video
Melodic Death-Thrash Outfit RAIDER Release New Single "New Dominion"
Today the band has revealed a fresh taste of the upcoming album with new single "New Dominion". Heralding a dark new age, the band comments: "'New Dominion' is a meditation on how the world seems to be moving backwards. Our journey toward progress is being halted, co-opted, and derailed by a resurgence of medieval mentalities. It poses the question of whether we will take a stand for the peaceful future we all dream of, or let it sink into a state of the art dark age?"