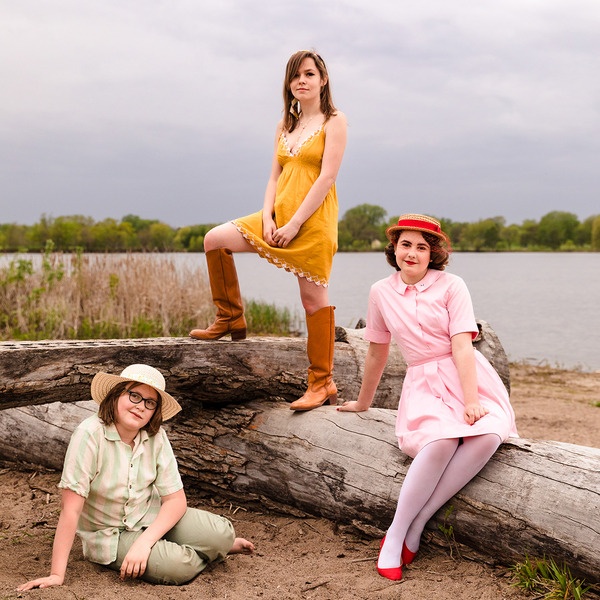 @skopemag news – tuesday – february 7, 2023 @ 2 pm est
@skopemag HQ – http://smarturl.it/skope
Sell Your Services and/or Products on the @skopemag Marketplace
https://skopemag.com/2023/02/01/sell-your-services-and-or-products-on-the-skopemag-marketplace
LIP FILLER sign to Chess Club Records and release new single "Haircut"
Originally from the south west of England, the band consisting of vocalist and keys player George, guitarists Jude and Verity, bassist Theo, and drummer Nate, Lip Filler all now reside in a flat together above a chicken shop in Shepherds Bush.
Top New Track // SOMOH – "My Body Is A Friend"
Highlighting an important topic surrounding body image, London newcomer SOMOH's emotionally astute single 'My Body Is A Friend,' out today, is a reminder that your body is on your side all the time, through all your wins and losses, whether you're feeling good or not. Today, SOMOH also announces her debut EP 'A Plan To Get Home' will be released on March 30th, 2023.
More Than 1 in 4 Americans Expect Their Partner to Spend $0 on V-Day Gifts + Best Places for Valentine's Day 2023 – WalletHub Reports
With Valentine's Day just around the corner and America's sweethearts expected to spend $25.9 billion on the holiday this year, the personal-finance website WalletHub today released its report on 2023's Best Places for Valentine's Day. It also released its nationally representative 2023 Valentine's Day Spending Survey, which found that more than 1 in 4 of Americans expect their Valentine to not spend any money on gifts this year.
To determine the most romantic yet affordable cities for celebrating the Day of Hearts, WalletHub compared 100 of the largest U.S. cities across 26 key metrics, ranging from florists per capita to forecasted precipitation to the cost of a three-course meal for two.
Fire Follows ADDS Tour DATE 3/17 Biloxi w/ Smile Empty Soul, Tantric and more!
Fire Follows' newest single "SAY WORDS" is a follow-up to Fire Follows prior releases "Shedding This Skin" and "The Puppeteer". Artist Chris Watt, the founder of Fire Follows, has been working diligently on a project that brings a sound in full round. Every single release is building on top of the other. The full impact is what Watt and his band will be bringing out on tour, from March 16, 2023, through April 2, 2023. Fire Follows will be on the road with Smile Empty Soul and Tantric –
7EBRA announce debut album Bird Hour via PNKSLM
Malmö twin duo 7ebra – AKA Inez and Ella – will release their debut album Bird Hour on May 5th via cult Stockholm label PNKSLM (Shitkid, Miss World, Holy). With this announcement they reveal the latest single taken from it, the introspective and austere 'I Like To Pretend'.
SHALOM DROPS NEW SONG + VIDEO "SOCCER MOMMY"
This song is about a time in my life that I used to be very upset and embarrassed about, but now I'm like, wow, I feel so much better after writing this song. It's called "Soccer Mommy" because I got my driver's license in late 2019 and spent my first year on the road listening to Color Theory and thinking about my 20-year-old self who didn't deserve the things that happened to her. I love Soccer Mommy. I'm terrified of driving, but I always felt brave listening to "Circle The Drain" on 287 south.
Jay Cue Shares New Album Finish Strong
Jay Cue is a Los Angeles-based hip-hop/R&B artist. Raised in Powder Springs, Georgia, Jay's career started as a member of the loosely Odd Future-affiliated collective Nobody Really Knows (NRK). His debut album, Pyramid Life, saw him collaborate with the likes of Vince Staples, and his newly released album, Finish Strong, looks set to see him continue his impressive rise and break new ground.
Loki's Folly Announce Album Release Show at Minneapolis' 7th St Entry on February 26th
Playing loud music that makes them happy, LOKI'S FOLLY, will be playing 7th St Entry in Minneapolis (N 7th St, Minneapolis, MN 55402) on Sunday, February 26 in support of their debut album, Sisu [release date: February 21, 2023 via Kitten Robot Records]. Comprised of three siblings from South Minneapolis (Annie Kuchenmeister: age 21, guitarist and singer; Nissa: age 16, drummer and singer; and Oskar: age 12, bassist), each brings their own unique personality to the music, resulting linked together by an innate bond gelled from their shared upbringing.
DRAHLA share Bruce Nauman influenced new single "Lip Sync" | Announce first EU dates since 2019
Today, ahead of a series of long awaited set EU dates, the band share a further new track with the alluring skronk and post-punk elasticity of "Lip Sync". Paired to a video filmed, edited and directed by the band's own Luciel Brown and Rob Riggs and inspired by the American mixed-media artist Bruce Nauman's 1969 visual piece of the same name, the band had the following to say about their new single:
Human Potential (ex-Medications, ex-Screens) shares title track single & video from forthcoming LP, 'Hoosi, No!'
After his previous release, I'm Glad You're Alive, went silver in Melanesia, Becker spent several years recklessly celebrating the album's unlikely success, indulging in a daily regimen of heavy Myristicin ingestion leaving him with an unshakable predilection for listening only to Jay and the Americans' Belgian imports, Voice Farm vocal outtakes and Nexda's "657."
Dub MD & The Audible Doctor – EP=MD² [EP]
When society goes from targeting the heads of unarmed African Americans to a global surveillance state where voyeurism, gang stalking and theft are the new normal. EP=MD² takes you from 1984 to current day featuring K-Hill [Stallone & Weathers], Singapore Kane, Krumbsnatcha, Tokyo Cigar, Elete Wright [St. Joe Louis], The Good People, Lena Jackson, Joc Scholar [Grand Opus], Likwuid and others. All beats by The Audible Doctor.
The Sleeping Shaman Premieres "Sciatic Haze" Vide
Philadelphia-based instrumental/progressive post-metal duo SARATTMA presents a new video for "Sciatic Haze," now playing at The Sleeping Shaman. The video was created for one of the foundational songs on the band's debut LP, Escape Velocity, released last Summer on Nefarious Industries.
Video Premiere: Sarattma 'Sciatic Haze' – Taken From 'Escape Velocity' That's Out Now
Kate Davis Shares "Call Home," New Album 'Fish Bowl' Out March 24
Kate Davis will be releasing her sophomore album 'Fish Bowl,' her first for ANTI- Records, on March 24. A deeply personal album, Davis charts its path through the eyes of Fish Bowl's central character FiBo. Today she is sharing the spare, slow-building track "Call Home," which is what Davis calls her "big pandemic feelings song." Processing isolation from the confines of a bedroom in her mother's house, Davis describes the "kind of disorientation of things not ending up the way that you thought they would." Listen to the track and watch its visualizer video below.
The Lost Days (Tony Molina + Sarah Rose Janko) announce new album In The Store, out March 17 on Speakeasy Studios SF
The Lost Days recorded their first release, Lost Demos, with Kit Center at his home studio and mixed it at another friend Nick Bassett's house in West Oakland. In April 2021, the demo, containing songs written by both artists, was released on cassette by Oakland label The Long Road Society, eventually making its way into the hands of Spanish label Mapache, who pressed the release on vinyl.
[PREMIERE] The Lost Days – In The Store
DRAIN ANNOUNCE NEW ALBUM + SHARE MUSIC VIDEO "EVIL FINDS LIGHT"
Going for Adds "Battle Cry – Civil Disobedience" and Music Video by Bishop The Overseer
STONED JESUS Reveals New Song, "Get What You Deserve"
Lead vocalist and guitarist Igor Sydorenko comments on the track: "We previewed 'Get What You Deserve' live on our autumn dates in 2022 and all the people absolutely loved it, even without hearing the studio version first! I love how the first and the last parts are almost the same riff, but then you also have this weird atmospheric breakdown in the middle. The lyrics were written with an environmental message in mind, but I guess they could be taken differently now…Either way, please enjoy this track and expect it to be the main set closer during our 'Father Light' tour!"
WITCH RIPPER reveal new single 'Icarus Equation'
Altin Gün share "Güzelliğin On Para Etmez," new album out March 10
Âşık Veysel was a singer, poet, songwriter, and bağlama virtuoso, the most prominent representative of the Anatolian ashik tradition in the 20th century. Blind for most of his lifetime, Veysel's often sad songs embrace a wide range of themes, from the inevitability of death and constant questioning of issues such as love, care, and belief, to how he perceived the world as a blind man. Now Altın Gun has recast Veysel's timeless "Güzelliğin On Para Etmez" as a dreamy acid-folk anthem, full of emotion and musical invention.
MORASS OF MOLASSES: new video + album announced on Ripple Music
Reading, UK's stoner blues craftsmen MORASS OF MOLASSES sign to Ripple Music for the release of their third studio album "End All We Know" and present its first single and video with "Naysayer", streaming exclusively on Doomed & Stoned!
"It's one thing to play the blues, but it's quite another when you are the blues, like guitarist Phil "the Mountain" Williams in his solo on "Naysayer." – Doomed & Stoned
Smokepurpp Prepares for a Big 2023 with 3-Song 'Anti' Capsule
Smokepurpp surged out of South Florida with a penchant for firing up fans with quick-hitting, head-banging singles. Collecting three adventurous new bangers into a three-song "capsule," Purpp shares Anti, his first new release of 2023. Anti debuts a new experimental format for Purpp, where he can follow his iconoclastic muse in short-form bursts. Capsule opening track "Draco" offers sirenic synths and subsonic bass for Purpp to dance over with his clipped cadences. "Chop Off The Top" fully embraces the euphoric "rage" sound, as Purpp skates atop Supah Mario's carnival-esque synths with easygoing melodies. Purpp turns up the intensity on final track "Out My Body," snarling over DSC Sunny & Bido production with hedonistic fervor.
KELELA DROPS BRAND NEW SINGLE "ENOUGH FOR LOVE"
The penultimate track on the record, "Enough for Love" finds Kelela asking the ultimate question: "Are you tough enough for love?" She knows the hypermasculine, toxic inclination to reject tenderness is a force. She also knows the freedom, and compassion, that can come from whittling it away.
VONAVIBE sign worldwide deal with Eclipse Records, new album drops May 26, 2023
Eclipse Records is excited to announce the signing of Vonavibe to an exclusive worldwide deal. The band is a heavy modern rock band from Athens (GREECE) that redefines the sound barrier in terms of raw power, heart, and soul. Vonavibe was formed in 2016 and the band are anxiously preparing to release their debut full-length studio album Bleed to Life via Eclipse Records on May 26, 2023.
JORDI UP LATE Shares "PUNX"
SHADOW SMILE ANNOUNCE 'SIGNED IN BLOOD' SINGLE & VIDEO
Sheffield (UK) rising stars of alternative metal 'Shadow Smile' return with their new single 'Signed In Blood'. This is the title track from their crowdfunded debut album expected to be released in coming months. Produced by Daniel Jeffery and Mixed by James Pinder (The Wildhearts, While She Sleeps, Malevolence) at Treehouse Studios (UK), the single provides an explosive taste of things to come from the British outfit featuring Connor McGovern (Vocals), Adam Smith (Guitar), Ethan Goebel-Todd (Bass) and Joe Fletcher (Drums).
[Video] BlackLiq & Ohbliv – Rhyme prod. by Ohbliv (dir. by BCMusic1st)
GYRDLEAH Announce New Album 'Spellbinder'
Blood Moon Wedding (Steve Lake of Zounds & Mia Dean): Video "Wanted"
Blood Moon Wedding, the trans-Atlantic post/art-punk-noir project of the legendary English punk rocker Steve Lake of Zounds and American singer Mia Dean, has dropped the second single, "Wanted," from their upcoming full-length. The song, which is now available on all digital/streaming platforms, comes with a thrilling, cinematic-themed video. The album Blood Moon Wedding: An American Nightmare arrives on 07 April via Mobilization Recordings.
LORD ELEPHANT: trippy new track "Rumble" streaming
About the song, LORD ELEPHANT says: "When we had to decide a cover song to pay homage to the Lord Elephant ancestral roots, we knew what to do: to take this Link Wray classic and to jam on it over and over, adding our personal touch on a fucking piece of history of rock'n'roll music! From being the only instrumental tune banned from radio for instigating "criminal behavior", to being the reason why Jimmy Page decided to play the guitar, until its iconic feature in the cult movie "Pulp Fiction", "Rumble" has a very deep meaning for us under every aspect, and we tried to make it heavier and nastier than before, covering and expanding a timeless classic with the overwhelming and mesmerizing sound of Lord Elephant."
Immerse Yourself in the Sultry Psychedelic Doom of LORD ELEPHANT "Rumble"
Saskatoon's DESPITE THE REVERENCE Unleashes Video For Technical Single "Cyborg"