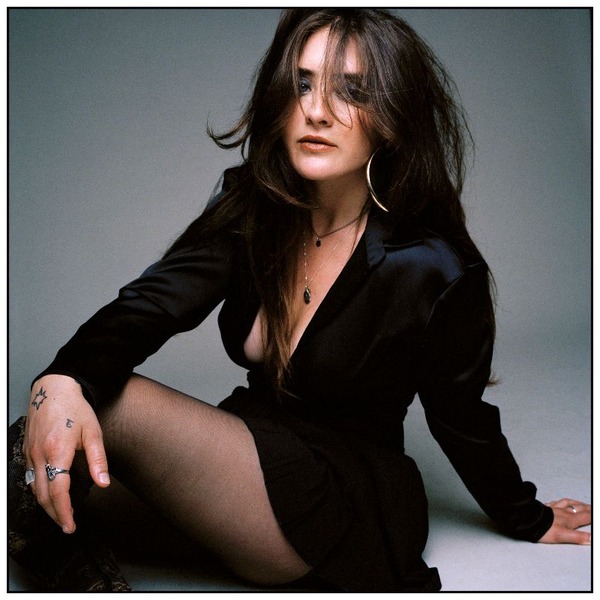 @skopemag news – tuesday – january 17, 2023 @ 2 pm est
@skopemag HQ – http://smarturl.it/skope
@skopemag Menu – https://skopemag.com/2022/07/11/skopemag-editorial-services-the-menu
PAIGE KENNEDY Announces 'Doubles' EP Released 14th April 2023
Fast-rising Kent-raised, London-based alt-pop songwriter PAIGE KENNEDY is delighted to announce that their new EP Doubles will be released 14th April 2023.
To celebrate the news, Kennedy has revealed the official video for their storming new funk-laden single 'Love You From A Distance', set for release on 17th January 2023.
NOEL GALLAGHER'S HIGH FLYING BIRDS RELEASE NEW SINGLE AND ANNOUNCE FORTHCOMING ALBUM
From the evocative album title and cover art, to the lyrics themselves, Council Skies sees Noel Gallagher reclaiming his past and paying homage to his Mancunian roots. His most varied and accomplished solo record to date, Noel's fourth solo studio album is a record framed by confidence, risk-taking, surefooted creative freedom, and great emotional depth.
Skope single submission: Rosito Dinero, "Dreams". Baltimore emcee brings vintage mood
"With me living in Maryland my whole life it was wild to see the city and eventually the whole country up in arms over something that happened in our own backyard. That was the inspiration for my verse."
Ron Gallo Debuts Apocalyptic Dance-Punk Single/Video via Under The Radar | Nat'l Tour | LP out 3/3 on Kill Rock Stars
Ron Gallo welcomes 2023 with the release of his apocalyptic dance-punk single "AT LEAST I'M DANCING", the latest cut off his blistering, brand new studio album, FOREGROUND MUSIC due out March 3, 2023 on Kill Rock Stars. Gallo's critical political and sociopolitical vision is met with an encouraging playfulness and an intellectual sense of humor as he mentally dances between hope and crisis, caring and apathy. The "AT LEAST I'M DANCING" video follows his optimistic approach with the comical image of someone with giant headphones dancing and flailing combined with social media imagery while the world burns in the background. "What else can you do?" says Gallo. "I don't know where things are going, but I think the world is gonna be what we make it and so giving a shit is always a good choice. If that fails at least we will enjoy the last moments we have."
Nick Waterhouse announces new album "The Fooler" + shares "Hide & Seek / The Fooler" | New album out 1st April via Innovative Leisure
The title of the sixth album from the Californian singer-songwriter is more than just the name of one of its dozen immaculate tracks. The Fooler is both a clue and a red herring. The Fooler is the observed and the observer, narrator and subject, truth and lie. The Fooler is the shadow and reflection of a city the artist knows sufficiently well to wander with his eyes closed, and a place which very possibly never even existed. The Fooler is not so much an unreliable narrator as a constantly shifting perspective. The Fooler is the new album by Nick Waterhouse, and it's a lot.
Instrumental Riff-Rock Masters APE SHIFTER To Release Third Album 'Monkey Business'
Since their inception in November 2015, APE SHIFTER has released two full-length albums and completed four European club tours encompassing Germany, Switzerland, Austria, Czech Republic, Slovakia, and The Netherlands. They have shared the bill with Villagers of Ioannina City, Loudness, The Skull, White Cowbell Oklahoma, Baron Crane, AC/DC´s Chris Slade, and Mörglbl, among others. Festival performances have included Zytanien (main stage), Burg Herzberg Festival, OBOA, Free n Easy, ArtRock Festival, Fehmarn Open Air, Festival Kult!, and others.
Bri Oglu Explores The Duality Of Breakups In "Enough" Music Video
Los Angeles, CA – Cinematic pop artist Bri Oglu has released the official music video for her single "Enough," a sultry-pop ballad that explores the complexities of heartbreak, addiction, and the resilience of leaving behind a toxic relationship. The official music video for "Enough" is available to watch on YouTube. The single is off Somewhere Else, her latest EP, which is now streaming on Spotify.
THE ABBEY Shares Music Video for Ethereal New Song, "Starless"
"Woman Like That" – Robin Lane's New Music Video
The music video opens in a setting of a late night performance scene, attended by ghouls. The action shows a stalker driving Robin to the point of angst, trying to find comfort and ways to relieve her frustration to keep this infectious person away from her. We see the fan packing Robin's latest album, "Dirt Road To Heaven," which "Woman Like That" appears on, and following Robin everywhere including out in nature. Harry McCoy, a multi-talented New Hampshire-based actor/producer and friend, is the videographer of the music video.
Watch Bria's Official Video For "Don't Come Home A-Drinkin' (With Lovin' on Your Mind)" Originally Performed by Loretta Lynn
On February 24th, 2023 Bria will release her follow-up EP Cuntry Covers Vol. 2 on LP/CD/DSPs. On the heels of the release of her cover, "Where Have All The Cowboys Gone?" (Paula Cole), comes the reimagined version of the late and great Loretta Lynn's iconic song "Don't Come Home A-Drinkin' (With Lovin' on Your Mind)"
ACID KING: new album announced on Blues Funeral Recordings
ACID KING, the pioneering heavy rock band fronted by the inimitable Lori S., return with "Beyond Vision" this March 24th on Blues Funeral Recordings, an album that sees the iconic San Francisco-based band lean into psychedelia and the avant-garde. Watch the video for "Destination Psych/Beyond Vision" exclusively on Revolver Magazine!
KiLLOWEN drops highly anticipated UK garage anthem 'Sober'
Since the first snippet went viral on TikTok in October 2022, the sound has been used over 2500 times and accumulated over 5 million views along with thousands of comments from fans before its release – it's clear to see that 'Sober' is KiLLOWEN's most anticipated single to date and looks set to bring the artist the recognition he deserves.
Emma Tricca Announces New Album 'Aspirin Sun' out April 7 via Bella Union || Shares Video for First Single "King Blixa"
"It felt like I was driving through tunnels," Emma Tricca says of her fourth album – her first for Bella Union. A phosphorescent panorama of undulating color, shape and sound.
hurt season Shares "afraid to love" Single + Video via CHORUS.FM | New Single Out Now via All DSPs, More New Music Coming Soon
hurt season (fka HRT SZN) has returned with a new era kicked off with recent singles "darkstar," "datreesh," "worship," and "tint," and "feel sum'n."
Now, hurt season shares his newest track and first single of 2023, "afraid to love," alongside an accompanying music video. The track covers the complicated emotions surrounding the end of a relationship.
Willie Nelson new studio album, I Don't Know A Thing About Love, to be released on Friday, March 3
Legacy Recordings, a division of Sony Music Entertainment, will release I Don't Know A Thing About Love, the new studio album from Willie Nelson, on Friday, March 3.
AJA pushes back with new bop 'Do This Do That'
Fast becoming one of the most empowering female voices around, AJA kicks off 2023 with a reminder to back yourself and be confident in who you are.
Eddie Chacon announces new album "Sundown" out March 31st on Stones Throw + shares new song "Step By Step"
Today, Eddie Chacon announces his new forthcoming album, Sundown, out on March 31st via Stones Throw. A new song, "Step By Step," with a video directed by Sissy Chacon, is also out today. Chacon says "Step By Step" is "about how a lot of what we experience is a mirror reflection of ourselves. It's about finally realizing that oftentimes we are the only person standing in [our] way."
Alternative Rock Band DON'T BELIEVE IN GHOSTS Release New Single "Always Right"
New York, NY – Alternative rock band Don't Believe in Ghosts will release their latest single "Always Right" on Friday January 20th. The new song combines state-of-the-art indie-pop production with a modem alternative rock sound, all surrounded by lyrics about the internal battles and self doubts we all face. A music video for the song will be released the same day that features the band performing while everything goes wrong. Currently, the band is featured on the soundtrack of the new Apple TV+ show WeCrashed starring Anne Hathaway and Jared Leto. Don't Believe in Ghosts is also featured performing on the show's third episode.
Occurrence Share Single+Video "Fudge" via Glide + BPM, Spill, Joyzine, Northern Transmissions Features | SLOW VIOLENCE LP Out April 7, 2023
BUZZING ARTIST, PRODUCER, AND SONGWRITER, KID CULTURE UNVEILS ANXIOUSLY AWAITED DEBUT SINGLE "KEEP IT"
The track reflects his penchant for shimmering soundscapes architected with ethereal beats and glossy synths. Above this glistening backdrop, his lyrics evoke memorable imagery as he admits, "I left my heart in your glove compartment." Meanwhile, he locks into a call-and-response with an old school sample on the chorus, "All of your problems girl, I don't want any part…you can keep it."
Chris Garneau Shares "Overexposure" Single via Brooklyn Vegan | New Track Out Now via Private Friend/The Orchard + Rough Trade
The notes of a warm, rumbling Wurlitzer open "Overexposure," the new single from Brooklyn-based enigmatic singer-songwriter Chris Garneau, while his lush and burning vocal leads us through a story of love and loss, fueled by a dense swarm of crackling synthesizers, crystalline piano, and a blooming gospel chorale. The gradual, multi-layered build-up explodes with soulful swells throughout this penetrating new track.
YAEJI ANNOUNCES DEBUT ALBUM 'WITH A HAMMER' – OUT APRIL 7
The Crystal Casino Band Releases Official Music Video for "City That Sleeps"
Alt-Pop Duo EIGHT THOUSAND BIRDS Release New Single BLUE HOUSE
Today, global collaboration EIGHT THOUSAND BIRDS release their new single 'Blue House' into the world. The hauntingly beautiful track is available now on all digital streaming platforms. Listen here.
Founded amid the COVID-19 pandemic, EIGHT THOUSAND BIRDS is an alt-pop duo that has never met IRL. Formed in 2021, when Vancouver-based musician Alejandro Zarazua met Johannesburg-based vocalist Hayley Chewins on an online music forum, the two were soon collaborating and creating music virtually.
MERLOCK Release New Single And Video For "Behold! The Sword of Lock"
Alternative artist Jane. shares serene single "Beach Inside" today
"Beach Inside" premiered exclusively via Under the Radar, who wrote that the new single "conjures something more warm and intimate. Jane. draws the sound of the track inward, immersing the listener in a honeyed world of subtle beats, intimate production, and inviting vocal melodies. Meanwhile, with his lyrics Jane. traces a search for peace and escape, dreaming of a place of perfect intimacy, one safe from the world's chaos." They add a note on the forthcoming album as a whole, saying, "Celeste finds Jane. delivering a set of hypnotic and tranquil meditations, diving into the spirituality infused within his art."