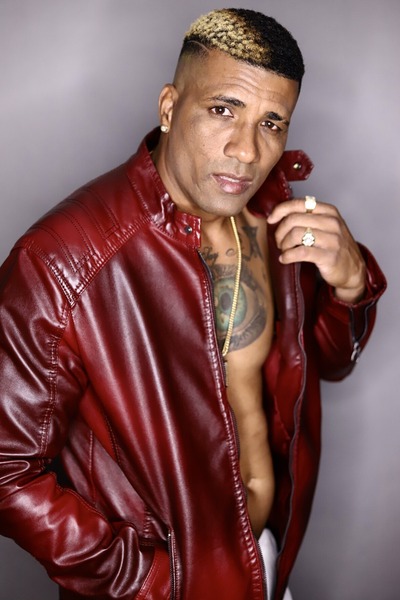 @skopemag news – wednesday – january 5, 2022 @ 12 pm est
@skopemag HQ – http://smarturl.it/skope
@skopemag Menu – https://skopemag.com/2022/07/11/skopemag-editorial-services-the-menu
Sabrina Francis Returns With Her New Single 'Call Me'
Sabrina Francis' new single 'Call Me' continues the musical and lyrical direction set by the previous singles, with the young Grenadian singer once again pouring her heart and soul into her art. 'Call Me' delivers yet another captivating dose of her signature honest and uplifting Afro-Caribbean sensibility. Finding the sweet spot between traditional songwriting and modern production, Sabrina Francis concludes her 2022 musical journey with a fitting premiere at the iconic Bush Hall in West London.
TRAPPED IN THOUGHT Share Heartbreaking New Single "Brotherhood"
Ruminating over uncertainty, stressful situations, and immersive distractions can put us at war with our thoughts to the point that they become intrusive. Sweeping metalcore outfit, TRAPPED IN THOUGHT, are preparing to unveil their forthcoming EP, For Those Who Never Came Home, on April 21, 2023. Today the band has revealed a heartbreaking new single "Brotherhood", an intimate track about the loss of a best friend.
WATCH & SHARE: quinnie performs "man" live from the backyard
ATEEZ RELEASES NEW EP 'SPIN OFF : FROM THE WITNESS'
ATEEZ takes their comprehensive musical storytelling one step further with the release of a spin off that recount their tales through a third-person witness account. In this extended universe, a new perspective is explored, with more questions than answers given through the cinematic trailers and powerful delivery of their new tracks.
Sun Lo, the Electronica Duo of ATTLAS and Richard Walters Unveil the Deep & Epic New Single "Nothing Permanent" 
After making their debut in November 2022, Sun Lo, the electronica project from ATTLAS and Richard Walters make a grand return with new single "Nothing Permanent." Picking up where "Factory Gates" left off, listeners are greeted with feathery synths and Walters' epic vocals that give way to lush rolling arpeggios. Deep tones are followed by a sizzling, euphoric outro.
Post-Metal Outfit BESNA Has Released A Visceral New Single "Neha"
Slovak post-black metal band BESNA has released the audiovisual single "Neha" in memory of Juraj Vankulič and Matúš Horváth who were murdered out of hatred by a young, local, far-right terrorist on the 12th October 2022 in front of a LGBTI+ friendly bar Tepláreň in Bratislava, Slovakia. The perpetrator was found dead the morning after the attack and left a manifesto with extremist far-right anti-semitic, homophobic and transphobic views.
Combustion 96 Captivate on New Single, "On The Line"
"When I first heard this song I knew it had to start with some intense screaming combined with very strong lyrical content. And let's be honest, the world has been providing a lot of inspiration for that lately. But among this song's heavy chaos and anarchy, there is an uplifting melodic chorus that offers hope. With this song, I didn't want to throw down all the negativity without shedding light on a solution and some positivity."
Pesh Milli shares "Spicy" video
Speaking on the song, Pesh Milli had this to say: "I fought so hard to get this song on the project. Shout out to Elevated for producing the track – this is one of the top 5 songs I've ever done. Anywhere I perform this song, women lose their minds. Remember those pirate ships back in the day and people would pop out the water because they heard the siren song? This is my siren song. It's so much fun and I can't wait to shoot this video!"
Lonnie Releases Video For Debut Single "One Night Stand"
Says Lonnie of the track, "This is a story of a guy who is in love with a girl, and she wants to act like they're dating but doesn't want to prioritize a relationship. The guy is chasing after her to actually be together, but she is chasing after fun and distractions, so he cuts it out because he doesn't want to ruin it with a one-night stand. He would rather wait for something serious."
CANDIACE IS BACK WITH "DEEP SPACE" DELUXE EDITION OUT NOW
This past weekend, rising R&B powerhouse CANDIACE presented Deep Space Deluxe Edition, out now. She re-upped, re-energized, and recharged her acclaimed full-length debut album with eight new recordings. This pops off as the most dynamic and definitive vision of Deep Space.
EL CANTANTE CUBANO YOSI FUENTES LANZA EL TEMA PEGAJOSO, "UN PASITO Y BAILANDO"
Yosbanis Batista Fuentes conocido en la escena musical como Yosi Fuentes, es cantautor, rapero y productor. Como productor ha trabajado en dos producciones musicales tituladas "Y Bajando con Mambo" y "Un Mulato con Flow", como cantautor ha lanzado sencillos como "Sexy Melosa", "Oye Mami", "Que Le De", "Póntelo", entre otros.
Ahora, Yosi Fuentes lanza el sencillo y video musical de "Un Pasito y Bailando", tema pegajoso con mucho swing. La pieza visual que fue dirigida por Oscar Films y se encuentra en el YouTube del artista, esta llena de color, diversión, baile y mucha buena energia.
Society 1 Go Viral On TikTok With Over 1 Million Views
A recent video clip posted by Society 1 on their TikTok (@Society1lives) has gone viral with over 1 million views. The post is an excerpt of their song "Slacker Jesus" from their 1999 debut album being performed while vocalist Lord Zane suspended by metal hooks pierced through his flesh.
"I know Maynard from TOOL said bands should focus on maintaining their art and older bands reek of desperation that get on TikTok. It's kind of difficult to think like that when you're being seen by millions of people in an entirely new generation." said Zane
Generative Music NFT Collective – wallyPDF, omgkirby & Channel Tres
Venturing into the realm of artificial intelligence art back in 2019, wallyPDF began his exploration into the connection between music and technology, lessening the interaction established by humans, and increasing the unification that AI could create within his musical sphere. Utilising algorithms to learn from brain activity and creativity, he explains, "I wanted to fuse and integrate technology with music creation. There's a lack of experimentation between music creation and technology sometimes. People think you need 95% of human interaction to make music, but sometimes you don't. In the world we live in now technology has been helping the music industry grow."
The Murder Capital share new single and video "Return My Head"
Today, Ireland's The Murder Capital share "Return My Head" the last single to land ahead of their forthcoming second album, Gigi's Recovery.
"Return My Head" is perhaps the most visceral of the singles released so far, an immediate, direct slice of alt-rock that delivers both aggression and melody paired to a lyrical motif that slots firmly into the sense of reinvention surrounding the album as a whole, opening as it does with the following: "I had to realign, To begin, To survive."
JW Francis — Reveals Latest Single: "Going Home To A Party" || + New Album 'Dream House' Out 27 Jan
New York's self-styled 'lofi jangle dream slacker bedroom pop' artist JW Francis shares new single 'Going Home To A Party' today — the latest preview of brand new album Dream House set for release January 27th via London-based label Sunday Best Recordings.
Music Submission: Mathilda
In 2013 Mathilda release "Unexpected", their debut album. In 2015 they are finalists in an international music contest organized by the record company The Fish Factory so Mathilda start then working with this label and release their second album "II". The acknowledgement of the general public comes with the song called 'Ayer', which is part of one of the chapters of the TV series "Física o Química".
Music Submission: KalleFORnia SurferBOY
I had no intention of every making any music until I accidentally ate a bunch of edibles.
Not only did I not know I was doing them, but I had never done ANYTHING(Drugs or Alcohol) related before. It lead me to a year filled with anxiety which at the most helpless moment made me realize that "Hey, You've always wanted to do music, why don't you"
The next day I ordered a ukulele and started to learn how to sing.
Swedish Death'n'Roll Band ALL WASTED Drops The 2nd Single "Livin' la Vida Loca"
ALL WASTED – A metal band from Gothenburg, Sweden. Created by members with the attitude that it's time to "just have a damn good time".
When the band first saw the light of day in 2020 they wanted to deliver something new, fresh, and different. – All Wasted gave the metal world raw and energetic Death ´n´ roll!
Music Submission: Paralelum
They are defined by a forceful sound, and by compositions withcompositions endowed with infinite nuances that reflect different reflect different moods. All this without without renouncing to the fusion with the most visceral rock. From the bases of bands like SABBATH to PANTERA, SEPULTURA or the first to PANTERA, SEPULTURA or the first METALLICA and METALLICA and SLAYER, going through the fierceness of hardcore and hardcore bands like HATEBREED, CHIMAIRA, DEVIL DRIVER, MACHINE HEAD or LAMB OF GOD without forgetting the influence of bands like bands like BIOHAZARD or SUICIDAL TENDENCIES, and even MAD TENDENCIES, and even MADBALL and AGNOSTIC FRONT.
JW FRANCIS releases 'Going Home To A Party' | NYC jangle-pop
New York's self-styled 'lofi jangle dream slacker bedroom pop' artist JW Francis shares new single 'Going Home To A Party' today – the latest preview of brand new album Dream House set for release January 27th via London-based label Sunday Best Recordings.