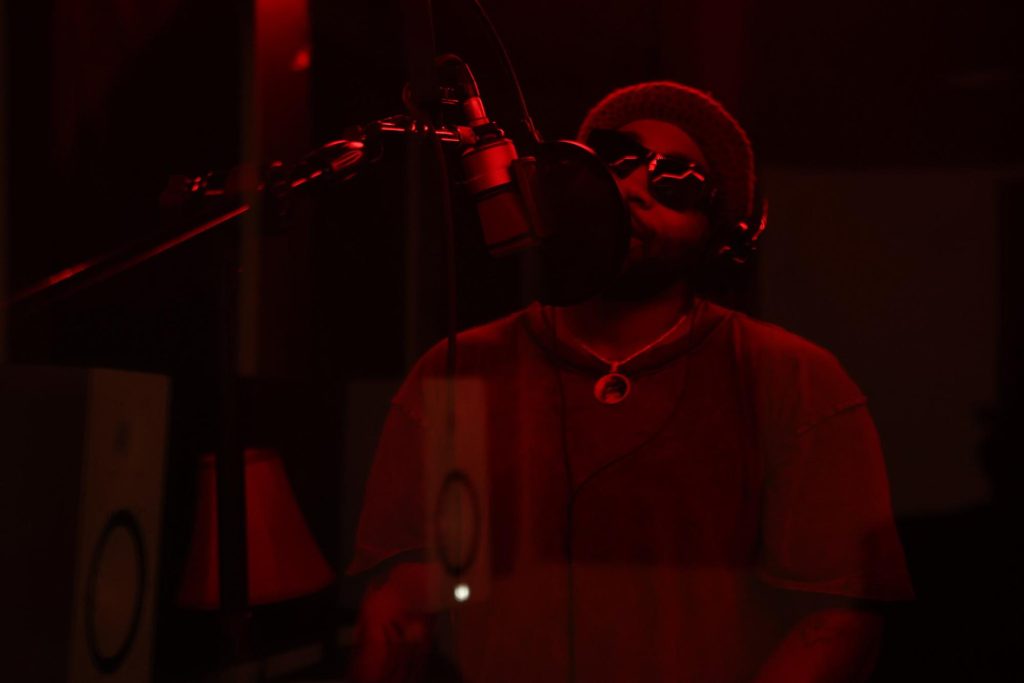 1.) Tell us about your background getting to where you are today?
I go by the name P Dope, some know as Dope Boy P. I'm a Hip Hop recording artist , Songwriter & Owner of the record label 5203 Records. I come from humble beginnings, I was raised in a single parent home. Nothing was ever handed to me, as a kid my mom made just enough that we weren't in the projects but not enough that we weren't in the struggle. I learned the value of a dollar at a young age. I also learned the value of family and respect, growing up in the hood respect is all you have. These are lessons that stuck with me as I began to build my name, my team and my business. My story is rags to riches.
2.) Where are you from?
I'm from Baltimore, MD. Most people know us for the HBO show "The Wire" but our culture is much deeper than any show could capture. I grew up Ova West (West Baltimore) but I've lived many different areas and different states, I've been blessed with the opportunity to make it outside my block. That opportunity expanded my mind to realize how much life has to offer & how important it is to build my team with driven individuals that want the finer things in life.
3.) When did you start music?
I started making music as a kid. I was around nine or ten years old when I wrote my first rap but it came to me like second nature. At that age I was just writing about what was going on around me. I always hung around ppl older than me so I was a young nigga around the dope boys. I seen a lot of drug dealing, a lot of death, a lot of fly shit Jordans, jewelry, hoes, Fast cars. Those things were the topics back then and still are relevant in my music presently. It's deeper than rap, it's a lifestyle, it's reality over melodies.
4.) How did you get into music?
I got into music as a kid. In high school Me and my niggas formed a label in which I recorded produced and engineered a large amount of our music from my house. We had a home studio back than, while most kids our age were playing sports we were making mixtapes and selling them all over Baltimore to get our Names out there. Music has always been a part of my life but honestly I wasn't 100% focused on it. I was more in go mode in the trap. I started taking it seriously after a shootout I was in. I got hit and survived it. That was the turning point for me that made me realize I was wasting my talent. I had to make a decision to go all the win with my music, it was no more playing the 50 after that.
5.) What is the most challenging thing you have overcome in your life?
Where I come from we average 300 murders per year. The incarceration of Black Men that grew up just like me is more than double the national average. Statistically, I shouldn't be able to succeed yet here I am. I've lost countless friends and brothers in this shit. I just buried My brother / Artist Doelo BML. Doelo was the first artist on my label 5203 Records, which is something I'm still getting over. The most high gives the most difficult task to his strongest leaders, heavy is the head that wears the crown.
6.) Are you currently signed or independent?
I am currently signed to my own label 5203 Records. We are an independent record label offering opportunity for artist to grow and reach their full potential. Throughout my journey I've gathered information and learned the music business. I've used that knowledge to create a blueprint for myself and other driven creative minds. Independently I've released many successful music projects. What I plan to do this year is going to be a game changer for the team and I. The support I've been getting has been mind blowing. I couldn't do any of this without the most high and the people that support me. Having people that believe and share in my vision is priceless.
7.) Who inspires you the most musically?
As far as inspiration from another artist I pull inspiration from many sources. I would say Jay Z, Kanye West, GhostFace Killah, The Lox, Dipset, Nas & Master P. The list goes on lol. I studied the G.O.A.T's so much that I became one.
8.) What do you want people to take away after listening to your music?
After listening to my music fans have told me they feel inspired by my life story, they are impressed with my wordplay and bars. The real are gonna relate to this shit. I pour my life into these records. This shit is nutrition, I got what the streets need. It's a kid that's gonna hear my verses and say " I want to be like this nigga when I grow up". If you want that raw feeling I got you.
9.) Any new music coming out soon?
I just released an EP titled "Icons Never Die", January 1st 2023 titled "January 23' Freestyles" that are streaming on all platforms. I also have another EP that will be dropping in the Spring of 2023 but y'all gotta follow me on social media to get the album title. Can't let the top off that yet you feel me. This year I plan on hitting a lot of podcast and performing across the country so when you see me in your city pull up.
10.) What is your greatest achievement as a musician?
My greatest achievement is simple. Being able to provide for my family & community. They believed in me when no one else did. They fed me when I ain't have food. They kept me going when I was fucked up and for that I am forever in debt. I don't hustle for money anymore I hustle for the freedom to take care of the people around me.
11.) Anything else you want the audience to know about you?
If you're reading this and you've never heard of me, just know everything happens for a reason. You didn't make it this far just to make it this far. What you should know about me is I'm resilient & what I'm bringing to the music industry is different. If you've never heard my music, now is the time to get familiar.
12.) How can our readers follow you on social media?
My official website is http://dopeboyp.net
Instagram: http://instagram.com/dope_boy_p
Twitter: http://twitter.com/dope_boy_p410