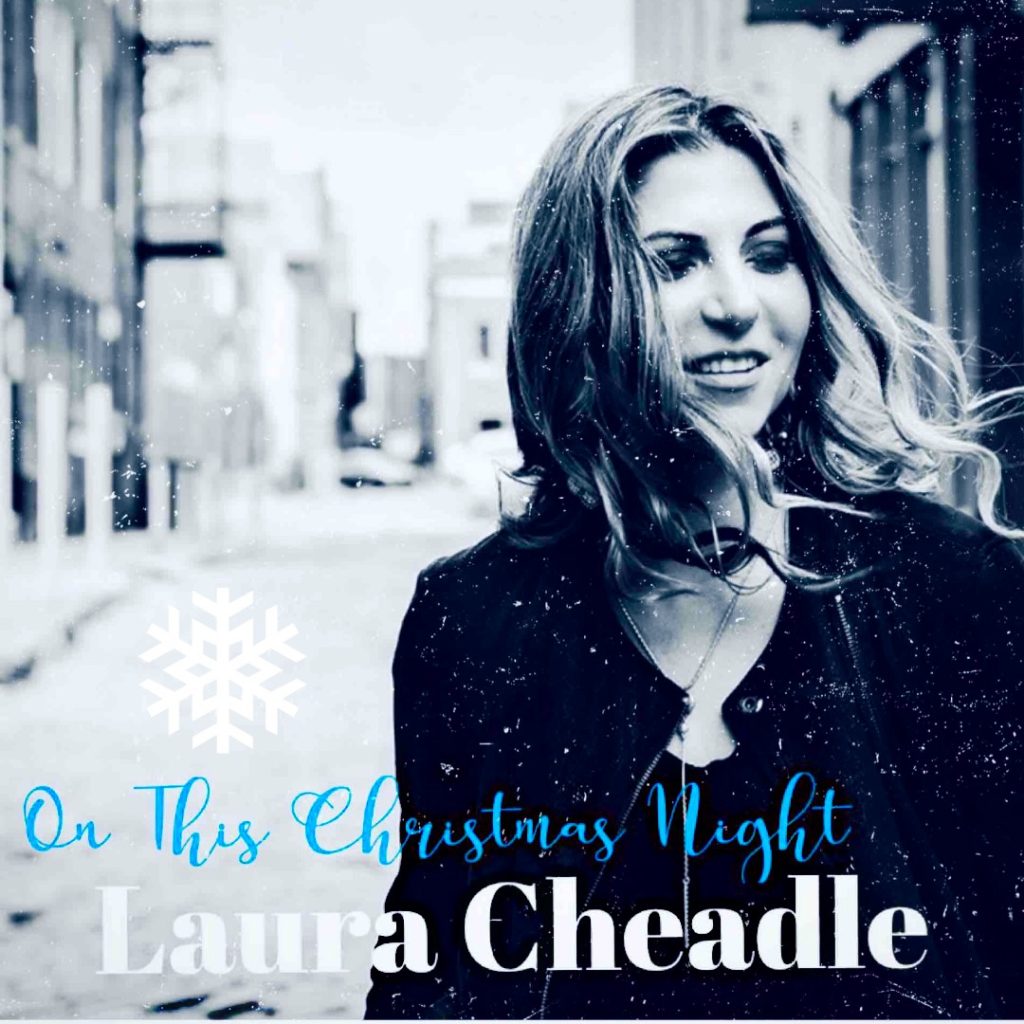 It's the most wonderful time of year again and Worldwide Recording Artist, Laura Cheadle is making it sound even sweeter with "On This Christmas Night". Christmas time is here and Laura Cheadle has decided to share an early present in the form of a perfectly-wrapped song. "On This Christmas Night" is described by Laura, herself, as "the perfect backdrop to the Christmas spirit" and I would have to agree. This new, Holiday single comes complete with a music video that you can SKOPE out right here: Laura Cheadle-On This Christmas Night- Official Lyric Video – YouTube.
"On This Christmas Night" also features Laura Cheadle's father, James Cheadle, who is an established, Philadelphia musician in his own right. James Cheadle has worked with many big acts such as: Harold Melvin, The Blue Notes, The O'Jays, DJ Jazzy Jeff, Don Cornell, The Four Aces, Grover Washington Jr. and The Soul Survivors. James Cheadle played percussion, bass, guitar, piano and keyboards on "On This Christmas Night" while Laura Cheadle supplied her amazing vocals and holiday spirit. This song was recorded, produced, mixed and mastered at Swedesboro Music Studio in Swedesboro, NJ. This tight-knit, family unit is creating plenty of holiday cheer as magic is in the air "On This Christmas Night".
Laura Cheadle sings with so much soul in her voice as her singing makes you stop in your tracks. With a cool, Pop appeal, Laura is the total package when it comes to a music making machine. Laura's voice is so pure & rich as she delivers a powerful performance with "On This Christmas Night". Laura is spreading the good word that "Christmas is about the love" and she says "I don't even need a tree" "On This Christmas Night". The song, itself, is so darn catchy and just a fun tune to enjoy during this time of year. Laura Cheadle is filling the season with joyous notes and proving that "On This Christmas Night" is an instant classic. Laura is spreading plenty of joy to listeners worldwide, so grab some hot chocolate and warm up to the sounds of "On This Christmas Night". The inviting melody sticks to you like magical glue as Laura Cheadle delivers a fun-filled performance. Get ready to sing, clap and hum along to the cheery beat of "On This Christmas Night".
Laura Cheadle has captured the true spirit of humanity by writing a song that can connect with people on a higher level. Christmas time brings about positive feelings of giving back and spending quality time with the ones we love. Laura Cheadle beat Santa to the punch by delivering the perfect Christmas gift with "On This Christmas Night". Fans can also enjoy this fun, short video Laura created for the song: Laura Cheadle 'On This Christmas Night' Teaser – YouTube. Laura Cheadle is represented by So Bold Ent/Sony Orchard and you can find "On This Christmas Night" and her Christmas album 'Let's Get Together For Christmas' on all major streaming platforms. I would like to leave you with words from Laura Cheadle, herself, that sums up the overall theme and sentiment of "On This Christmas Night": "As a musician, I feel it is my responsibility to put out music that encourages love and kindness. There's no better time than the holidays to spread messages of hope and joy."
Merry Christmas and Happy New Year!
By Jimmy Rae