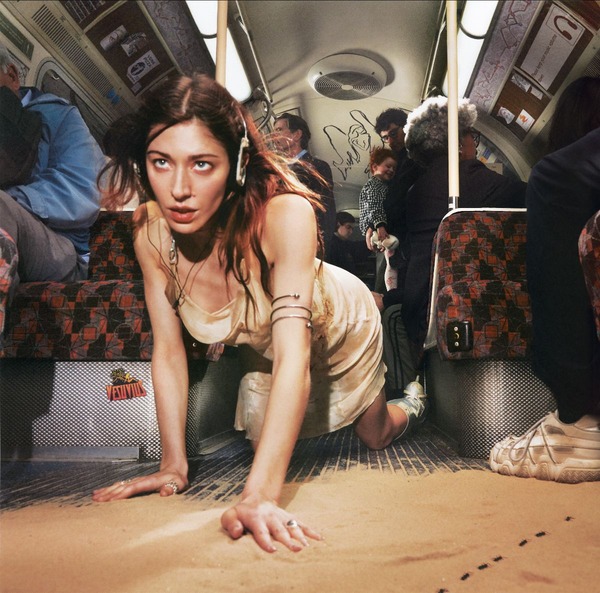 @skopemag news – monday – december 5, 2022 @ 4 pm est
@skopemag HQ – http://smarturl.it/skope
Backed By Def Leppard And A Fast-Selling UK Tour, Sheffield Indie-Rockers VIVAS Release 'Feel', A Riff-Led Anthem Of Escapism
VIVAS consists of James Wilson (Lead Vocals/Rhythm Guitar), Tyler Savage (Lead Guitar/Backing Vocals), Kane Ibbertson (Bass/ Backing Vocals) and Keaton Barker (Drums). Curiously, their lead guitarist Tyler is the son of Def Leppards's Rick Savage, but the band is determined to carve their own path and keep on developing their signature blend of youthful energy, classic Indie influences and a live performance vibe in all of their releases.
Hyperspace MetalFest (Vancouver, BC) Announces 2023 Full Lineup w/ More Bands Added! Riot City, Paladin, Immortal Guardian, Celestial Wizard
Canada's premier melodic and power metal festival HYPERSPACE is proud to announce its full lineup for its 2023 edition being held on April 13-15 in Vancouver, BC at The Fox Cabaret and Rickshaw Theatre.
Joining the final lineup is Calgary's speed demons Riot City, Atlanta power thrashers Paladin, power prog saviours Immortal Guardian, Denver fantasy heroes Celestial Wizard along with locals, epic metallers Atavistia, and one-man instrumentalist Zack Brannon.
JW FRANCIS reveals 'Christmas Heartache' video
STÖNER goes punk on new single "It Ain't Free"
STÖNER, the Californian desert rock supergroup formed by Brant Bjork (ex-Kyuss and Fu Manchu), Nick Oliveri (ex-Kyuss and Queens Of The Stone Age) alongside drummer Ryan Güt, team up with Metalsucks to premiere their new track "It Ain't Free" today! Their new record "Boogie To Baja" is due out February 24th on Heavy Psych Sounds.
Witcher Release New Music Video "Hazateres"
Hammock share new single "Procession" b/w "Love In The Void" | New album "Love In The Void" out Jan 27th
Nashville atmospheric, post-rock duo Hammock have released the single "Procession" b/w "Love In The Void" today, off their upcoming 12th studio album Love in the Void, due out January 27, 2023 via their own Hammock Music thru Secretly Distribution. In conjunction, the band has shared a stunning video from director David Altobelli, taking the viewer on a cinematic journey through both tracks. Watch + share via YouTube. Pre-order Love In The Void here.
guccihighwaters Shares New Single "in the dark"
Today, guccihighwaters (AKA Morgan Murphy) makes his return to Epitaph with a fresh new single and lyric video, "in the dark." Epitomizing his unique gothic take on R&B, the track opens as delicate piano chords are imbued with his signature haunting vocals, layering lofi trap beats with reverberating bass. Produced by No Love For the Middle Child (Travis Barker, Siiickbrain) and mixed by James Krausse (half alive, churches) the ethereal soundscape lays the foundation for a somber yet catchy alternative bop.
Blues Lawyer announces new LP on Dark Entries, shares alien-themed "Chance Encounters" video
FIGHT FROM WITHIN RELEASE FRENZIED, NEW SINGLE "VIVISEPULTURE"
German Gothic Rock Band MONO INC. Release New Single "At the End of the Rainbow"
MONO INC. emerged from the ashes of several band projects, from the frustration of being forced in unwanted directions by major record companies, and from ardent desire to make uncompromising music.
Flint Rapper Louie Ray Released New Track/Video "Fr33 Rio" This Weekend
hurt season Shares "feel sum'n" Single + Video
Xavier Wulf Rises Like the Morning Sun in "First Light" Video
Bahrain Death Metal act RYTH release their debut album 'Deceptor Creator'
"Deceptor Creator beautifully represents all the hard work and passion… despite all the struggles faced by any metal band in the Middle East never gave up their dream and were finally able to release their debut effort, forging their unique and brutal blend of extreme music." Gustavo Scuderi, The Headbanging Moose
JESUS PIECE Sign To Century Media – Reveal New Single / Video "An Offering To The Night"
JESUS PIECE isn't merely the sum of its parts. It's the nexus for an explosive creative chemistry between the bands' five founding members who have channeled their love for old school metalcore, hardcore and death metal into a sound that's as furious as it is oblique. The band gallantly broke into the scene in 2015, turning heads for their frantic, feral live shows and grandiose, melodic songwriting which has since cemented them as standard stirrers and boundary-breakers.
UNDERGROUND METAL DARLINGS RIKETS RETURN WITH FUTURISTIC NEW SINGLE, "MISERY"
LEO MAIA Releases "Sonhos" Video
CAROLINE POLACHEK ANNOUNCES NEW ALBUM 'DESIRE, I WANT TO TURN INTO YOU' OUT FEBRUARY 14TH
Building off another year of immense critical fanfare and legendary live shows across the world, today Caroline Polachek stakes her claim as a cultural force and pop disruptor with the announcement of her new album Desire, I Want To Turn Into You, due Valentine's Day, February 14th, 2023, with physical formats to follow on April 14th. With this news comes Polachek's statement single, "Welcome To My Island," from which the album name was born. Produced by Dan Nigro, ("So Hot You're Hurting My Feelings," Olivia Rodrigo's Sour), Polachek, Danny L Harle, A. G. Cook and Jim E-Stack, "Welcome To My Island" is Polachek's voice at both its most wild and most mechanical, grounded by lyrical wit and anthemic hooks. The chorus lyric itself, "Desire, I Want To Turn Into You" rides the obsessive, unhinged edge between maniacal ego and headless euphoria; Valentine's day will be hitting different in 2023. "Hope you like me, you ain't leaving""…
The Folk Rock Duo The Flip Phones Reveal Their Debut EP, 'Better in the Dark'
"Whether you're in a cocoon or on a spaceship to the moon, there's an inevitable clash between light and darkness, luminance and obscurity. We wanted to reflect on these timeless themes in new ways," shares the band. "We finished these songs just as the world was descending into the uncertainty of the pandemic. But stories of resilience emerged amid the gloom, revealing splendor despite sorrow. Light and darkness are inextricably linked."
Tungz want to be like ABBA
Wisdom & War team up with Aaron Knuckles (Death Threat) for crushing new single "Can't Stop Me"
Central Massachusetts Hardcore outfit Wisdom & War are back their pummeling new single "Can't Stop Me" featuring Aaron Knuckles of Death Threat. You can stream the song here. The track will appear on their upcoming album Superior Design due out January 6th on Unbeaten Records.
Billy Raffoul Announces New EP, 'I Wish You Were Here'
Today, Nashville/Toronto singer, songwriter, and producer Billy Raffoul is excited to announce his new EP I Wish You Were Here, will be released on March 24, 2023 via Nettwerk. Guitar in hand and microphone on, his voice echoes with a graceful grit that comes right from the gut as he tells stories straight from the heart. He collaborated with longtime creative cohorts Justin Zuccato and Mike Crossey remotely and occasionally in-person, piecing together what would become, I Wish You Were Here.
NEW MUSIC ALERT: ANAKENA Releases New Beach-Inspired Single "Bikini"
Rose Haze // "Contemplations in the Desert" LP (Orenda)