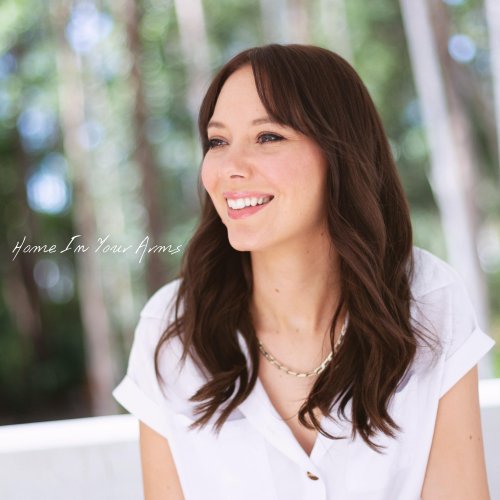 Brisbane, Australia's Hannah debuted in January 2022 with her single "Unlikely Two" and impressed many with its maturity and relatability. It isn't surprising. Hannah discovered music at an early age, a common story, but it clearly helped her turn into the impressive talent we hear today.
She began her musical studies in earnest at seven years old when, inspired by a burgeoning love for music and theatre, Hannah took her first singing lesson. She began actively performing with others during her teens and took her first fledging steps forward as a songwriter. She has amassed several musical academic achievements since then, such as a musical theater diploma and Bachelor of Music (Composition) and is now attending the renowned Griffith Conservatorium of Music in her last year as a Bachelor of Music candidate.
This sets the stage for her single "Home in Your Arms". A smattering of electric guitar punctuates a light jangle of acoustic guitar opening the track. The song segues from its low-key beginning into a full band arrangement without drawing the attention away from Hannah's lyrics or her deeply emotional voice.
It isn't a voice that tries to dominate the song. Hannah, instead, is an attentive singer invested in each word and coaxes them out with patience and emotion. She does elevate her voice when the music demands it as the song's arrangement swells. Older music fans may hear strong hints of Joni Mitchell in her voice while others will undoubtedly have more modern reference points.
https://open.spotify.com/album/40CdU2kQhnAcuFzGrjhyYf?si=k3nMIg9eSsq6Wy6TR3Ld6w
The lyrics are close to that level. Hannah hasn't spent all of her time focusing on music alone. She's has clearly worked hard developing her "voice" as a lyricist rather than satisfying herself reaching a certain plateau. Her turns of phrase, imagery, and overall economical writing are among the best on the indie scene today and, frankly, can stand alongside any mainstream peers.
The general bent of the music is singer/songwriter with a light rock tint. The song's authoritative drumming adds muscle to Hannah's sentiments without ever overpowering the vocals. The arrangement is tailored in such a way, as well, that there's little if any dross heard and the song's running time doesn't overstay its welcome.
You can reach this level of songwriting discipline over time. Hearing this level of songwriting from someone so young, however, is a breathtaking experience reminding us that there are talents and then there are gifts. Hannah has a natural aptitude for music and songcraft that reaches far beyond the ken of the typical pop song and, instead, aims higher. This is a statement about human nature without ever landing in a heavy-handed way.
It augers even greater achievements to come. Hannah has worked long and hard to reach this point and it's impossible to conceive of her stopping here. Where she goes from here is anyone's guess. She will heed the directions of her inner muse and follow the music wherever it leads her. We should join her in that journey and embrace any song she releases from this point on.