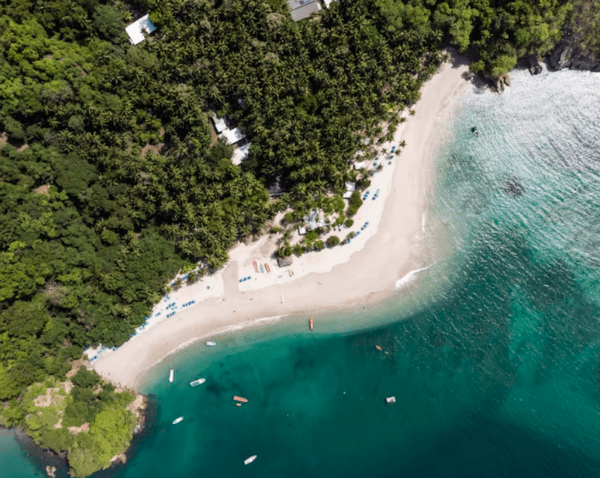 If you're a songwriter, you probably spend a lot of time jet setting to different locations to get inspired by new sounds and cultures. But what if you just up and moved to one of the most beautiful and musically-rich countries in the world—Costa Rica. This Central American nation has a lot to offer musicians, including lush rainforests, majestic beaches, friendly locals, and an abundance of creative energy. Here are four benefits of making Costa Rica your new home.
You'll Never Run Out of Inspiring Sounds
Costa Rica is home to an incredible array of wildlife, including Howler monkeys, macaws, toucans, and dozens of other exotic birds. And you don't even have to venture into the jungle to hear them – many Costa Rican hotels and Airbnbs are located near enough to these animals that you can hear them from your room! Just imagine sitting on your balcony with a cup of coffee in hand, surrounded by the sounds of nature as you start working on your next hit song. When you permanently relocate, it won't be hard to find Costa Rica real estate near these beautiful habitats. 
The Weather is Perfect for Music-Making
Costa Rica enjoys pleasant weather year-round, with an average temperature of 70°F (21°C). That means no oppressive heat that can zap your creativity. You can also forget about having to deal with freezing cold winters – something that can be a real downer when all you want to do is write music outdoors. In Costa Rica, you can enjoy being outside all year long.
You'll Meet Other Musicians From All Over the World
Costa Rica is a hot spot for digital nomads and expats from all over the world, which means there's a good chance you'll meet other musicians living in paradise. Networking with like-minded creatives is always a good idea, and who knows – maybe you'll even end up collaborating on a project together. Even if not, it's always fun to compare notes (literally) about where you get your best ideas and what techniques help you breaker writer's block. 
There are Plenty of Opportunities to Perform Your Music
From open mic nights at local bars to street performing in touristy areas like Tamarindo Beach or Puerto Viejo de Limón, there are plenty of opportunities for musicians in Costa Rica. You can even play gigs at weddings or private parties if you make yourself known in the expat community. Of course, there are also many music festivals held throughout the country – Costa Ricans love live music! So whether you prefer busking or playing at huge events, there's definitely an audience for your music here.
As a songwriter, there's no doubt that Costa Rica should be high on your list of places to live. With its inspiring sounds, abundant opportunities to perform, and great weather year-round, Costa Rica has everything you need to write beautiful music. Plus, it doesn't hurt that it's one of the most stunning countries in the world. Ready to pack your bags and head south?