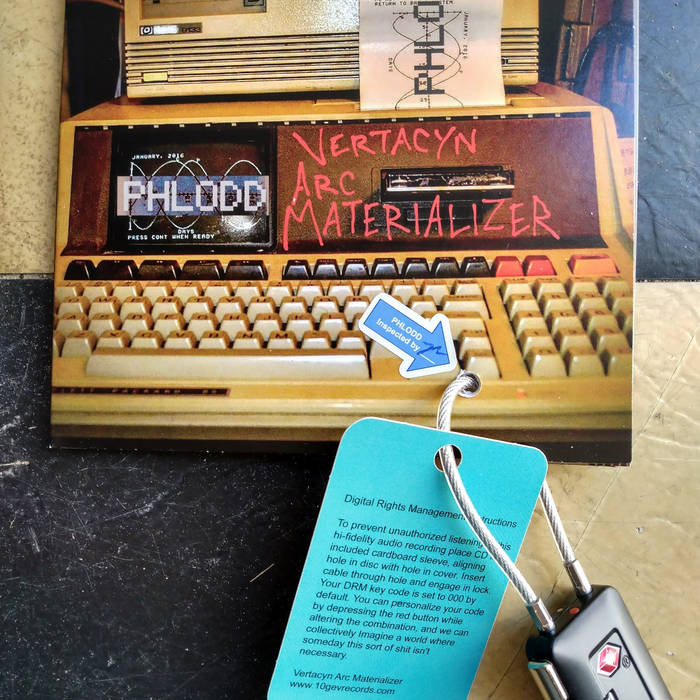 Just based on the name of this band and the song, I know I am in for one wild ride! My notion is correct because Vertacyn Arc Materializer brings something completely different to the table with "Nicotine Chewing Gum". This new single by VAM is off of the group's album titled 'Phlodd' and will make your head & ears spin!
Get ready to chew on this wild & zany mix as "Nicotine Chewing Gum" is settling nicely in your eardrums. VAM provides you with a robotic & futuristic groove that will take you on a journey through unfamiliar space & time. "Nicotine Chewing Gum" plays on and the listener will sense a very unique style right out of the gates. Musical madness is surrounding you as you consume "Nicotine Chewing Gum" leaving a trippy taste in your ears. "Nicotine Chewing Gum" is smokin' with wacky flavor and VAM plays the role of visitors from another galaxy ready to beam you up and blow your senses.
I'd like to refer to "Nicotine Chewing Gum" as a UMO (Unidentified Musical Object) because this song is like nothing else I've ever heard on this planet. Vertacyn Arc Materializer is everything but ordinary, so if you are looking for something that is super original, then take a listen to "Nicotine Chewing Gum". After listening to "Nicotine Chewing Gum", I can't wait to check out Vertacyn Arc Materializer's full album, 'Phlodd' for more unconventional sounds & elements.
https://vertacynarcmaterializer.bandcamp.com/
https://www.facebook.com/vertarcmat
By Jimmy Rae