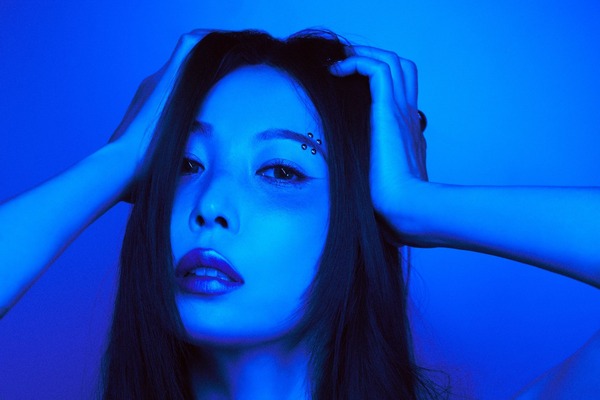 @skopemag news – tuesday – november 22, 2022 @ 3 pm est
@skopemag HQ – http://smarturl.it/skope
Howard Stern-Endorsed Toronto Folk Rockers A Short Walk To Pluto Pay Ode to the Power of Love on "Give Me Grace"
Autumn is often symbolic of deep transition, of parts of nature – and our natures – dying to make way for the new. Toronto-based rockers A Short Walk To Pluto, endorsed earlier this year by Howard Stern on his top-rated SiriusXM show, illustrate that poetically in their folksier but no less tight new single "Give Me Grace."
Duke Deuce Releases Video for "Anna"
ODUMODUBLVCK becomes first artist signed to NATIVE records, continues hot streak with new single 'Picanto'
Digging deep into the emotional psyche, 'Picanto' sees the Nigerian musical talent team up with street rap legend Zlatan and rising star Ecko Miles to deliver a brooding, haunting single detailing the real-life struggles of a modern day young hustler. It follows on from the success of his #1 single 'Dog Eat Dog', and marks his first release and artist signed to NATIVE Records, the music division of NATIVE Networks, having signed an exclusive worldwide joint venture partnership with Def Jam Recordings in a groundbreaking deal for the multi-platform media company, based between Nigeria and the UK.
5 Time WAM Award nominee Siobhan Cotchin returns with the striking new single 'How Does It Feel?'
Coming off the back of a wildly successful BIGSOUND campaign, Perth's Siobhan Cotchin has returned with a stunning new piece of music in 'How Does It Feel?'. With the release of the single today, Cotchin also shares the news of her national tour taking place in December and January.
DEAR-GOD teams w/DoFlame on sonically chaotic blend of hxc, rap, industrial/hyper pop video "The Dungeon"
"The Dungeon" was inspired by DEAR-GOD and DoFlame's experiences in Los Angeles post pandemic. It's about circumstances and reflection. Having to survive and watch your step in a capitalist dystopia where people are on the prowl to eat. "The Dungeon" is where you accept defeat and succumb to the world around you.
NEW MUSIC RELEASE // MENTAL HEALTH MEETS NEW-AGE POP IN NEW SINGLE BY VARA 'PARANOIA'
BLACK SUMMER SHARES NEW SINGLE & VIDEO 'CERNUNNOS' + DARK ALBUM 'CHANNEL HORROR' OUT DECEMBER 12
Dark, lavish and impossibly hypnotic, Australian EDM maverick Black Summer, aka Rhys Toms, unveils an exciting new artistic chapter today via his latest single Cernunnos. A dazzling new track, entirely written, performed and produced by Black Summer, Cernunnos also paves the way for the young artist's impending new album Channel Horror, with the deliciously macabre-inspired full-length due out on Monday December 12.
Track Out Today, from Monroe Moon
Monroe Moon are an experimental indie pop duo out of Grand Rapids, MI, USA, comprising married couple Bunny Monroe and Theo Malkin. Theo plays guitar, and is originally from Stoke-on-Trent, England. Bunny, a Michigan native, is the singer, songwriter, and keyboardist.
CHAIDURA HANDOUTS ENTRANCING VIDEO FOR HAZY, DARK ALTERNATIVE SINGLE "NIGHT FOREVER"!
With 3 minutes and 36 seconds in length, "Night Forever" is the latest release by London-based, alternative rock artist Chaidura, which masterfully presents the act's capability to create and develop emotional and affectionate soundscapes in an uniquely alternative manner!
New single + lyric video: ALiX – Empty Space
Music Submission: The Astranaut
For as long as I can remember, I have looked into the night sky and marveled at the endless sea of stars. The sheer size of it all and our small place in the universe has had a profound impact on my passion for discovery. I have compiled these songs with my limited knowledge for now, but like the humans that came before me, I seek to expand my knowledge and explore the unknown. Join me as I navigate the cosmos. Through dreams of my own, I imagine the endless possibilities we can reach as humankind as we travel to the stars.
Swiss noise-rock/indus/post-punk/psych trio torpedo streamed new album 'Orpheo_ Nebula'
About three years after a well-received debut album 'Sphynx' (2019), Swiss fascinating noise-rock/post-punk/psych trio torpedo released their sophomore full-length effort called 'Orpheo_ Nebula' and available on LP & Digital via Broken Clover Records (Enablers, June Of 44, etc.).
EMOTIONAL ORANGES REVEAL NEW SINGLE ' ON MY WAY'// LISTEN HERE
With their upcoming project The Juice Vol III set for release on December 9th, LA based R&B duo Emotional Oranges reveal a final teaser of what's to come with the release of new single, ' On My Way'. After going through a tough breakup, EO took to the studio in Greece. Using live percussive sounds inspired by traditional middle eastern rhythms, and blending with S. African amapiano, the duo truly pushed the boundaries on this innovative dance track.
BLACK LAVA Streams New Album 'Soul Furnace' in Full
Emerging blackened death metal quartet BLACK LAVA (ft. members of VIPASSI, ex-NE OBLIVISCARIS, AMDBL, HADAL MAW, etc.) will release its debut full-length, 'Soul Furnace,' this Friday, November 25, 2022 via Season of Mist! The band is now streaming the album in its entirety ahead of its release! Listen at THIS LOCATION.
Modern Metal Sensations LEAGUE OF DISTORTION Excite with Remarkable Fourth Single, "I'm A Bitch"
Kivanc Killicer 'Winter' OUT NOW
Ghostluvme Shares New Single "Hydro"
Hailing from Broward County, Florida, fast-rising rapper Ghostluvme only debuted on the music scene in 2020 but has already achieved so much success early on. Having worked with renowned hitmakers such as Scott Storch (Jack Harlow, Megan Thee Stallion, Young Thug), Zaytoven (Travis Scott, Lil Wayne, 21 Savage) and TRGC (Yeat's "Monëy so big"), he has quickly racked up over 50 million streams across all platforms (including 30 million on Spotify) as an independent artist, and he doesn't appear to be slowing down anytime soon.
Skope video submission: IAMJOSHSTONE – "GameTime". Public Enemy's Chuck D protege releases new World Cup anthem
The protege of Public Enemy's Chuck D, Stone is the CEO of his own label Real Vibez Only Inc. Artistically, he is inspired by many great artists such as Dr. Dre, Kanye West, Nipsey Hussle, Eminem, and of course his mentor Chuck D. He describes his sound as hip-hop and pop-influenced. Stone had this to say about "GameTime", "I created "GameTime" with the intention of making something that would make people feel an emotion, an intensity, a feeling and a vibe to capture. I created it as if I was playing a sport what I would want to hear to motivate and pump me up before a game".
Los Angeles Artist & Producer meija Announces Debut Album 'Do Ya?' 
meija is excited to announce his debut album, Do Ya?, is set for release on March 3, 2023, via Nettwerk. The indie rock project of twenty-nine-year-old musical prodigy Jamie Sierota is purposefully a question with the themes of the album digging into the gray area that comes with looking deeper into traditions, relationships, parenthood, religion, and even death. Jamie explains, "It's about looking at life, at death, and just sort of sitting with it, but also, you're not really okay with it. It's like push and pull."
KENIA OS RELEASES SPOTIFY SINGLE "BLANCA NAVIDAD"
The Spotify Singles Holiday is here. The campaign in which Spotify invites a select group of artists to record a Christmas track chose Kenia Os as the only Mexican artist to participate in the global campaign for its 2022 edition. "Blanca Navidad" is now available exclusively on Spotify and with it, this holiday season becomes a "kenini" one.
SKINNY PELEMBE — Returns With Thrilling New Single: "Like A Heart Won't Beat"
OUT NOW: Cashmere Electronica US Trio KARMACODA Shares 'Time' (FFO:Paloma Faith, Adele, and Pixie Lott.)
Liela Moss shares new single ft Jehnny Beth / Album out January 13 via Bella Union
Commenting on the track Liela says: "I was working with Johnny Hostile on extra instrumentation for this track, when he sent it back with a middle 8 vocal section written and sung by his partner Jehnny Beth. He emailed saying she loved the track and hoped I didn't mind her spontaneous contribution? This was a real gift, some unexpected beauty. The track crystallizes my thoughts about some of my own childhood, ideas about attachment and my recent work with Children's Social Care. Jehnny Beth must have somehow understood where I was with this personal process, because she jumped straight in with a complimentary lyrical flow."
KING COMBS MAKES HISTORY AS FATHER-SON DUO REACH NO. 1 ON US AIRPLAY CHARTS
"Seeing me and my son Christian climb the charts together is a dream come true and I'm so proud of all the hard work to reach No. 1, but this win is much bigger than music," said Sean "Diddy" Combs. "This milestone is about carrying on the legacy of our family and showing the world that 30 years from now, we'll still be on top."
Australian Powerhouse WILSN Shares Josh Teskey Duet "Hurts So Bad"
Australian vocal powerhouse WILSN is thrilled to announce her debut album today, Those Days Are Over, out February 3 on Ivy League Records/Universal Music Australia (Rolling Blackouts C. F., Hatchie). She also revealed a US headline tour (dates below), following her run with Allen Stone. A fusion of pop, soul, Motown and jazz both classic yet contemporary, WILSN's unbelievable voice & honeyed sound on the record are showcased on single & video debuted today on Under the Radar – "Hurts So Bad" featuring Josh Teskey, lead singer of award-winning Melbourne blues-rock band The Teskey Brothers (even Chris Hemsworth is a fan).
GOD DETHRONED Signs To Atomic Fire Records
Right in time for the 30th anniversary of their debut album, Dutch blackened death metal institution GOD DETHRONED is pleased to announce a new chapter of their career. After having emerged in the extreme metal scene of the early 1990s and gaining international followership thanks to twelve albums that became genre milestones, GOD DETHRONED has always remained loyal to their roots while still reinventing themselves: today, they are proud to announce their signing to Atomic Fire Records, and in anticipation of their upcoming Latin American tour, the band will reveal a surprisingly catchy yet brutal new single.
The Intemperate Sons Release New Single "Remission"
Indie rock band The Intemperate Sons released their new single "Remission" to all major platforms today! The single is from their latest album The Color Within that released via FRAME|WORK on August 12, 2022.
French Metal Act Lomor releases the subliminal and energetic music video "The Great Defender"
As a logical sequel to his adrenaline and energy- injected debut music video « Psykoz » released in October, Lomor finally unveils his debut album « Perseverance of Sickness », The album will be available on December 9, 2022 on all digital platforms, on CD and vinyl..To accompany this release, a second music video "The Great Defender", subliminal and energetic, is available now.
Saliva Releases New Single "High On Me"
Multi-Platinum, Grammy nominated band Saliva released a brand new single "High On Me" to all major platforms! The band will be on tour in December with Awake At Last and Seventh Day Slumber.
MC/Producer Eli Jordan Gives Thoughtful Insight With New Video "Oracle"
Growing up in a small rural Massachusetts town, MC/Producer Eli Jordan expresses himself by creating head nodding, soulful, and drum heavy instrumentals. Although Eli only started releasing tracks in 2021, he is by no means a new artist. Through multiple monikers, style changes, deep doubts, and self abasement, he has never stopped producing his art.
OUT TODAY: Shirt Drops New Album "I Turned Myself Into Myself" Produced by Grammy Award-winner Jack Splash
In I Turned Myself Into Myself, Shirt has his mind set on rap music as sculpture. Fully committing to weighted production from the Grammy-Award winner, Jack Splash, the pair operate with both meticulous precision and fluid improvisation. Having produced for everyone from Kendrick Lamar to J Cole, Alicia Keys to John Legend, Splash brings his grimiest palette. Yet there's a remarkable versatility. The drums on "Dave Chappelle is Wrong" sound built for BedStuy, but they bleed into the celestial harpsichord elegance of "Marni Invisible Cloak." "I Make Art" creates a downtown funk that you could imagine setting Danceteria aflame. "718 to the World" summons a vintage Low End Theory scenario. Over each suite, Shirt never fails to drop allegorical parables and throat-slitting propositions.
Rodolphe Coster & Band Share Single "Dolls Their Maps" via Spill Mag
We are very pleased to announce the release today of High With The People, the debut album of Rodolphe Coster and Band. Multidisciplinary artist and legendary activist from the Brussels scene, Rodolphe Coster has already lived several lives, several deaths and as many resurrections. At 46, he releases a first album in his own name this year called High With The People. The album was recorded at the legendary Studio G in Brooklyn was produced by Matt Jones of Male Gaze
SPILL MUSIC PREMIERE: RODOLPHE COSTER AND BAND – "DOLLS THEIR MAPS"
Balmain bridges metal, industrial and post hardcore on new single "The Night of 1972"
Balmain bridges an industrial/metal/gothic/post hardcore vibe with influences ranging from The Cure/Depeche Mode, to Bring Me The Horizon and Deftones. Originally based out of Sydney, Australia; Balmain now releases music out of Ottawa, Canada.
The newest single "The Night of 1972" is now out and available on all streaming plataforms. Balmain plans on a full lenght release towards the end of 2022. With a post hardcore and modern metal and with good melodies, the song can be heard in the following link.
Brody Bond (alt folk) // "The Mo(µ)rning EPs" – out now!
OSEES Announce UK/EIRE Dates, Share "Scum Show" Video
Today, iconic experimental garage rockers OSEES announce a run of 2023 UK/EIRE tour dates, set to begin next spring in Manchester, England. These new dates add onto OSEES' already lengthy current tour, which see them making stops in Australia and Spain. Stateside, OSEES will appear at a pair of shows at Brooklyn Made (Brooklyn, NY) on December 16 and December 17.
Australian troubadour PAUL KELLY adds "Maybe This Christmas" to the digital release of "CHRISTMAS TRAIN"
Children would argue that receiving more for the holidays is always better. In keeping with that childhood principle, celebrated Australian musician Paul Kelly is gifting fans with a brand-new recording, "MAYBE THIS CHRISTMAS" just in time for seasonal gift giving. "'Maybe This Christmas' is written by Ron Sexsmith from Canada," says Kelly about the track that will be officially available on December 2, 2022. "He released it in 2002 and the song has long been a favourite of mine. I love the lines about forgiveness in the second verse."
Sofiane Pamart (2021 Top 10 Most Streamed Classical Music Artist in the World) Returns with New Single and Music Video
Virtuoso pianist Sofiane Pamart has returned with his new single "They Said I Was Just A Musician" in tandem with his sold out Paris show at the Accor Arena (Bercy), making him the first pianist in history to perform a sell-out show in the mythical venue. The new track follows his sophomore album, LETTER (February 2022) and serves as another potent listen from the French composer.
BoA RELEASES THIRD MINI ALBUM AND SINGLE, "FORGIVE ME"
The brand-new six-track mini album has BoA embracing a more alternative rock sound for her comeback title track "Forgive Me." Fusing electric guitars with a driving hip-hop beat, BoA's gritty vocal performance soars over lyrics that speak out to individuals who wrongly judge others based on their own fragmented thoughts.