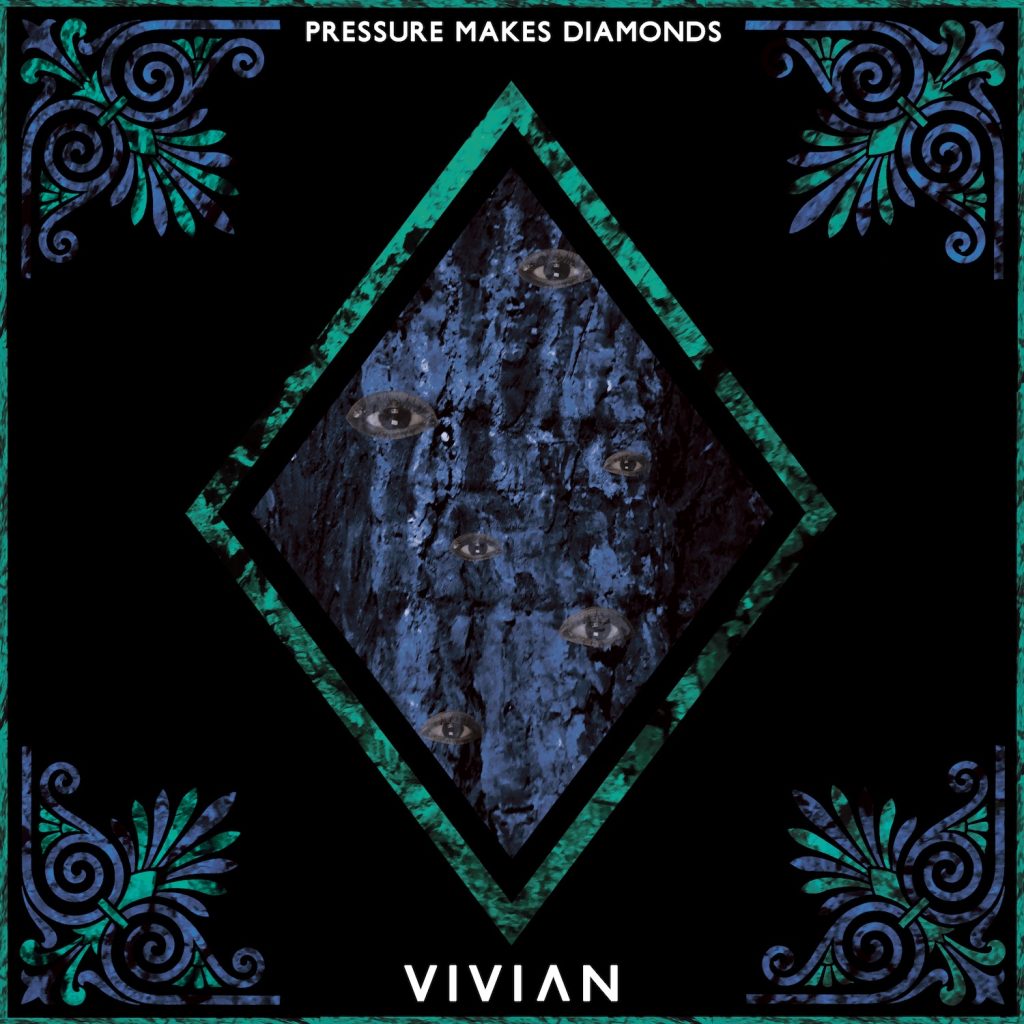 If you're ready for an otherworldly experience that is mind-bending, then look no further! VIVIAN has got you covered with the intergalactic release titled 'Pressure Makes Diamonds'. Prepare to be WOWed by VIVIAN as this group brings an incredibly unique style and approach to the table. VIVIAN is taking Electro Pop and Indie music to a whole other level on 'Pressure Makes Diamonds', so sit back and enjoy the voyage!
VIVIAN is made up of two, creative individuals: Alana Rolfe and Timo Massa and they hail from Fort Collins, Colorado. Together, this duo creates music that defies the notes of gravity and pushes musical boundaries. Traveling through the vast spaces of time & space, VIVIAN delivers a cut above the rest with 'Pressure Makes Diamonds'.
Right out of the gates, the listener will pick up on VIVIAN's wildly fresh 'n' unusual musical process on the opening number "Unravel". This song has such a cool vibe overall that will "Unravel" right before your ears with its bizarrely entertaining tone. The title track is up next, "Pressure Makes Diamonds", that offers a piercing beat and outside-the-box sound that will blow your mind & ears! Major substance can be heard on the following song "Black Lodge" where a buzzworthy spin is dancing through your head. Track four, "Only Here", provides a futuristic groove that truly POPS! VIVIAN is keeping you on your toes with "Blood Rising" where the audience will be listening on the edge to the enchanting mystique. "And Everybody Knows" contains oddly appealing vocals and striking tempo that you will have to wrap yours ears around from beginning to end. Track seven, "It Will Be Fine", has a catchy beat & production that I find myself gravitating toward. "All On Me" is musically rich and enticing to hear as VIVIAN invites you to a land of sheer wonder. "Dom If You Want To" is captivating where VIVIAN is giving one strong performances that seems to lure you in. Track 10, "Tomorrow Never Comes", supplies that mass appeal factor and I would say that today it sounds like a million bucks. VIVIAN ends the record with "Stop My Heart" that provides a pleasing hook 'n' melody that will get your blood & senses pumping!
VIVIAN screams artistic expression and 'Pressure Makes Diamonds' is an insanely original piece of work. If you want to hear Electronic Pop and Independent music that sounds like it's from another planet or dimension, definitely check out VIVIAN and the new release 'Pressure Makes Diamonds'. Buckle up and brace yourself for an interstellar adventure where VIVIAN is guiding this musical ship into unfamiliar territory. 'Pressure Makes Diamonds' is shining bright and deserves your undivided attention.
https://www.facebook.com/vivianmusicco
https://www.instagram.com/vivianmusicco
https://www.twitter.com/VNmusicco
By Jimmy Rae