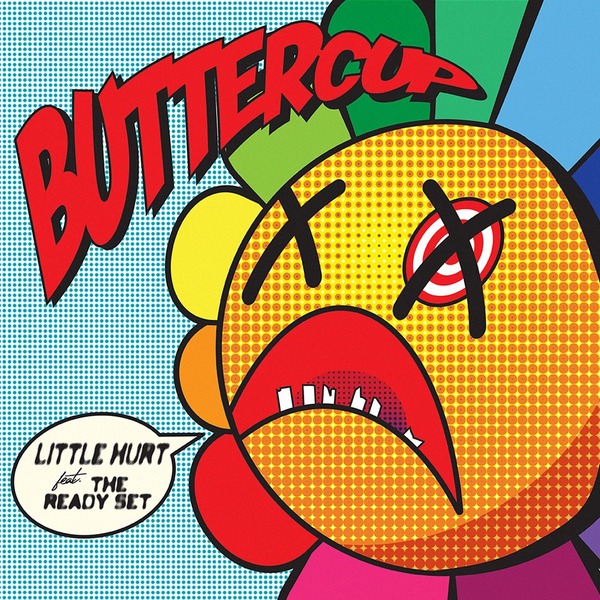 With the release of his new single "Buttercup," singer Little Hurt seeks to reshape the identity of modern pop through textured musicality, socially conscious lyrics, and, perhaps most importantly, smart producing that balances out slick vocal striking with defined instrumentation. "Buttercup" sees Little Hurt teaming with melodic crooner The Ready Set, and though the two have a phenomenal chemistry that brings the poetry to life here, there's never a question as to who the real star of this particular show is. Fans of edgy pop that speaks to one's emotional side as much as it does our thirst for big beats would be well advised to give this single a listen this month. 
INSTAGRAM: https://www.instagram.com/littlehurtofficial/?hl=en
"Buttercup" sports a super heavy mix, but remarkably, the lead vocal track itself is light, airy, and effervescent amidst the grind of the instrumentation in the background. This creates a brooding contrast that captures our attention right out of the gate and sustains it for the duration of the song's running time; I think that The Ready Set's parts would have been particularly slighted in the final product were this concept not utilized, but fortunately for us, Little Hurt's keen attention to detail is firing on all cylinders in this song. 
While it's not all that common to come across in pop music anymore, "Buttercup" benefits significantly from its intriguing instrumental arrangement, which I found to be just as evocative and communicative as the lyrics themselves are. The melody that echoes from a distant backdrop as Little Hurt spits furious rhymes in our direction comes off as arduous and full of yearning, and to a certain degree, it is responsible for generating the mood that the verses add some definition to via their articulate prose. You don't have to be a hardcore audiophile to notice some pretty big stylistic differences between this single and other Billboard fodder of the moment, and this is one of the more glaring ones. 
These are among some of the strongest lyrics that I've had the pleasure of reviewing in a while, and through Little Hurt's decisive flow they make the somewhat familiar rhythm of the beats a bit more exciting than it would have been otherwise. The sway of this track is reminiscent of a lot of the early 2000's pop gems I grew up with, but as it's packaged by Little Hurt and The Ready Set, it's as fresh and original as they come. The hooks aren't smothering, but to say that this song isn't an addictive jam would be completely untrue. 
SMART URL: https://orcd.co/buttercup  
A reverent slab of melodic pop music in a time for the genre that could really use some humbling, "Buttercup" is an enamoring single from Little Hurt that sees his brand continuing to evolve and encompass a deeper grasp of emotionality. He's not afraid to go deep with us here, and though the lyricism is warm and personal, it's not hard for us to relate to thanks to the wit of its unparalleled author. I'm very excited to hear his future works, and this track is without a doubt one of the biggest reasons why. He's got talent, and at the moment, he's exploiting it for everything it's worth with fabulous results. 
Gwen Waggoner