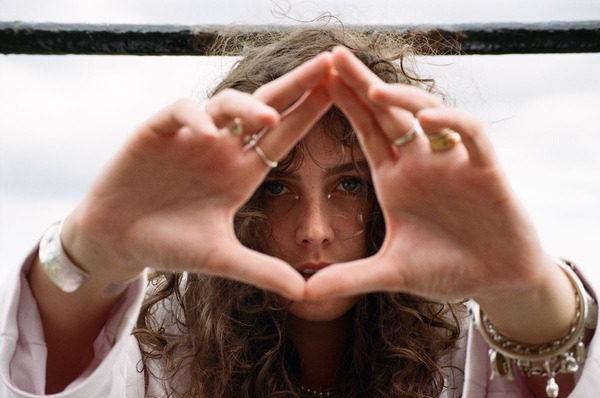 @skopemag news – wednesday – november 16, 2022 @ 2 pm est
@skopemag HQ – http://smarturl.it/skope
JANGO FLASH launch 'Killing Time' | out today (Nov 16th) via MODERN SKY
Newcastle alt-rockers Jango Flash launch soul-searching effort 'Killing Time' (out today – Nov 16th), the first reveal from the band's upcoming debut EP set for release early next year via Modern Sky (Crawlers, Malady, Cariss Auburn).
Morgan Harper-Jones Shares New Single "Swimming Upstream" Via Play It Again Sam
Recorded in Brighton, "Swimming Upstream" came out of ongoing sessions with producer Iain Archer (James Bay, Snow Patrol, Lisa Hannigan) and serves as a taste of what's to come from Morgan in 2023.
Rosie Thomas shares new Christmas single, "We Should Be Together," featuring Sufjan Stevens
Rosie Thomas, whose album A Very Rosie Christmas was named to Rolling Stone's list of Essential Christmas Albums including the Christmas-cannon-ready "Why Can't It Be Christmastime All Year," returns to the holidays – this time with Mr Xmas himself, Sufjan Stevens.
two blinks, i love you releases debut single via Heist or Hit
two blinks, i love you is the new project from Liverpool-based songwriter Liam Brown, best known for his work as pizzagirl – where he built zany, aesthetic bedroom-pop worlds across two albums admired by VICE (Noisey), The Guardian, The FADER, PASTE, and BBC 6Music and Radio 1, and more.
Bahrain Metal Band RYTH Release Lyric Video For 'Explicit Name'
Bahrain extreme metal act Ryth release lyric video for 'Explicit Name' which is taken from the band's debut album Deceptor Creator to be officially released on streaming platforms on December 1st, 2022.
Christian Lee Hutson Re-Writes "Silent Night" For Holiday Loners, Listen Now
Christian Lee Hutson released his sophomore album 'Quitters' on April 1 – a collection of short story-like songs that evoke the complicated feelings we all face when getting older – and has been busy ever since, selling out his first-ever headlining shows in New York, Los Angeles and London followed by his first-ever headlining tour that ran from July to August. 'Quitters' was produced by Conor Oberst and Phoebe Bridgers and Hutson was also able to play these songs supporting Bridgers and Bright Eyes this past spring and in late August.
NOTFORTHEO ANNOUNCE DEBUT "HALF-LIFE" EP OUT THIS FRIDAY
Today, Toronto trio notfortheo has announced the release of their debut EP half-life, set to drop this coming Friday, November 18 via 8 Til Faint. The release is accompanied by a new visually-assisted single, "down." "down" forms a sonic cocoon of ethereal synths that thematically builds upon the band's first two releases with the word "down" referencing both the darkness of drug comedowns and a return to normalcy following the chaos of addiction. When describing the new track, the band notes that "down" "is the sound of someone's heart and mind slipping away from them, yet, also accepting the miles ahead on the road to recovery, to get things right again."
NiNi Bong's message of peace & goodwill – oh yes, it's Christmas time again!
Skateboards, Politics & Beanies: Meet the controversial YouTuber who replaced Taylor Swift at the top of the iTunes charts
In the music video, Tim Pool, CEO of Timcast Media Group and host of Timcast IRL, portrays a cable news anchor and interviews a rotating reel of controversial talking heads – including Alex Jones, Taylor Lorenz, Sean Hannity, Rachel Maddow, Chris Cumo, and Don Lemon. Through the use of WOMBO – an AI powered lip sync app – they're all singing the lyrics: "We're shadows, we're shadows in the current enterprise of institutions made to control your lives. We're inside breeding, concocting all the lies that we use to control your minds."
Interstellar Producer & Keyboardist Zeb Samuels & Kiko Continentino share 'About That Time' single (FFO: Zmeyev, Yussef Dayes, and Alfa Mist)
Brian Eno – cosmic new video for 'Garden Of Stars'
VISUALS // Tommy B Links Up With Nathan Smoker For Introspective Track 'I Don't Mind'
Tommy B is the charismatic emcee from Essex that holds the title as one of Complex's coveted 'Ones To Watch' and is one of the most exciting prospects to come out of the UK right now. Having appeared on line-ups that include 'Radio 1's Big Weekend' and collaborated with a string of famed artists, a new wave of music makes its debut with the contemplative single 'I Don't Mind'.
Dukwa shares bass-drive single 'Prune' out today on Gudu Records
Following recent releases from Mogwaa, Hiver, Brain de Palma, Peggy Gou and her coveted I Go remix package with Soulwax, DJ Koze and Maurice Fulton, Matter of Time is a stellar Gudu debut for Dukwa, promising four prime-time club workouts that are as powerful as they are tender.
IMHA TARIKAT release new lyric video 'Brute Majesty'
Pearla Shares New Single/Video "With," Debut LP 'Oh Glistening Onion, the Nighttime Is Coming' Out 2/10/23 (Spacebomb)
Mylar (ffo Bullion) share new single "Stay Close" via Blue Flowers
Today, London art-pop quartet Mylar share brand new track "Stay Close", the first cut from a new batch of music to be released early 2023.
Inspired by Peter Gabriel's intricate drums and the emotional directness of 90s R&B, the skittery groove dictates the mood, mirroring the awkward conversation the song is trying to have.
sunking Release New Album 'SMUG' This Friday, Watch Visualizer For "…Anxiiety"
Equal parts inspired by Alex G and Modest Mouse melded with J Dilla and Kamasi Washington, sunking are comprised of duo Bobby Granfelt and Antoine Martel, two members of the Seattle experimental jazz group High Pulp who are releasing their new album 'SMUG' this Friday, November 18.
Julianna Barwick-approved producer Malibu debuts new single + video for "Atlantic Diva"
Breakout ambient producer and vocalist Malibu is back today to debut another entrancing single. "Atlantic Diva" is the second track to be unveiled from her forthcoming new EP, Palaces of Pity, which is due for release this Friday, November 18 via UNO NYC. Filmed under the cover of darkness at Spain's Bardenas Reales, one of the world's premier geological landforms, the video brings the track's expansive swells and haunting tones to life.
ADI OASIS + KIRBY Unleash "Adonis" Single
French-Caribbean singer, bassist and producer Adi Oasis has teamed up w/ Memphis-born songwriter Kirby for her latest single, "Adonis", a song about no-good boyfriends which Adi describes as "an intervention from your girlfriend." Sonically, the track blends soul-powered vocals with trumpet-laced jazz rhythms and retro-futurist production that has become a hallmark of Adi's production work with her partner Morgan Wiley under the moniker Nightshade.
Mallrat Shares Smoking New Video for "Teeth" 
Titus Andronicus share holiday single "Drummer Boy," add new tour dates
Having released one of the year's most celebrated rock albums and dazzled ecstatic fans across America, Titus Andronicus have much to celebrate. Today, they are cranking up the festive mood yet another notch with the release of their first-ever standalone holiday single, "Drummer Boy," and the sharing of plans to ring in the new year with additional tour dates across the United States, Canada, the United Kingdom, and Ireland.
Ruth Lyon releases new single "Stone"
(16th November) Newcastle folk/chamber-pop artist and songwriter Ruth Lyon has released her new single "Stone", the latest taster of upcoming EP 'Direct Debit To Vogue', out 25th November via Pink Lane Records. The new EP was produced by John Parish (Aldous Harding, PJ Harvey, Parquet Courts) at his Bristol studio, and will also feature the recently released singles "Trouble" and "Clown".
Indie Duo CHAMPS Share "My Baby Lorraine"
Andrew McMahon in the Wilderness Releases New Single "VHS"
"Sometimes the stories we tell ourselves about where we come from and what we've been through are the very things that keep us from truly living in the moment," shares McMahon. "I'm no stranger to this trap. If you're lucky, as I have been, you have people in your life who remind you that living in the here and now frees you from the past and the future. 'VHS' was written to remind myself of that universal truth."
Singer/Songwriter Julia Poorman Releases New Single "Already Got It" + Official Music Video
SleazyWorld Go Shares Video For Unrelenting Hustler's Anthem "Vanish Mode"
Deathcore act Unholy Harakiri releases full length "Ketsuro"
Ketsuro was born along with Unholy Harakiri herself, amid the pandemic and one of the most difficult moments in Brazilian politics. The band brings here a little of all the references that we have lived, not only in terms of music but also in the content of each track, which address themes related to Japanese and Brazilian culture and personal and social conflicts.
Lojay Recruits Amapiano Heavyweights for "Canada"
'Canada' launches with infectious percussive instrumentation, paving the way for Lojay's unique voice to lead listeners through a remarkable journey. Merging his melodic vocal perfectly with the Amapiano vibe created by Maphorisa and Kabza De Small's production, the club-ready heater points towards the dancefloor.
THE LAST REIGN Release New Single "Sands of Fate"
Melodic death metal band, THE LAST REIGN have revealed their new single "Sands of Fate" via Decibel Magazine. The track is from their upcoming album Endangered Pieces which will be released on February 24th, 2023.
The band comments "The initial idea for our collaboration with Jesse Isadore was to put a three song EP together which would feature one original and two covers. The new song would also appear on his upcoming solo album and then we would each choose one cover. A version of this song has been around since the bands inception back in 2015. It has come a long way in it's development since then but there are still some remnants of the original demo version. Blending melodic death with a progressive metalcore sound to compliment Jesse's vocal stylings. He is a tremendous vocalist and it was a pleasure working with him!"
Bad Colours Releases Sophomore Album "Always With U"
Bad Colours is back with his sophomore album, "Always With U," out on Bastard Jazz Recordings in November 2022. The London-born, Maryland-raised, Brooklyn-based DJ, songwriter, producer, and multi-instrumentalist – aka Ibe Soliman – continues to build on the well-deserved acclaim from his 2021 debut LP, "PINK," as well as a slew of standalone singles and collaborations with the likes of Shabazz Palaces, Jarv Dee, and Stas THEE Boss.
Cannibal Ox's Vordul Mega connects with producer Dub Sonata on "The Butterfly Effect"
Elusive Harlem lyricist Vordul Mega delivers a rare solo performance on "The Butterfly Effect" over emotive production from Dub Sonata and scratches by DJ Nyce. Vordul's introspective wordplay evokes a sense of optimism while confronting his own struggles, and is reminiscent of his presence on Cannibal Ox's timeless classic The Cold Vein alongside Vast Aire & El-P. The Butterfly Effect is the latest single off Dub Sonata's upcoming album Tranquilizer Dart, which you can pre-order now, dropping 12/2 on Man Bites Dog Records.
Cabaret-Vaudeville Indie Rock's Dust Bowl Faeries!
Their first release since 2020's critically acclaimed album The Plague Garden, "Lost In Time" is a slow and sinister tarantella that captures the essence of the band perfectly. Blending elements of goth, rock, cabaret, vaudeville, and folk, Dust Bowl Faeries stir up a masterful concoction that seems at once both ancient and yet very fresh and current.
Little Fuss Explore the Truths of Femininity and Womanhood On Eye-Opening Single, "A Modern Olympia"
Little Fuss, a collection of shy creatives hoping to take their introverted perspectives and write songs that make them loud enough to hear, has partnered with The Big Takeover to release "A Modern Olympia." The track, which speaks candidly about women's experiences in a modern patriarchal society and the lack of equality, is available for download and streaming on all digital platforms now, while the premiere can be found on The Big Takeover.
Ray Laurél Reveals Gorgeous New Single 'CHARLES JEFFREY'// LISTEN HERE
Hotly tipped London based newcomer Ray Laurél continues to grow the buzz around them with the reveal of new single, CHARLES JEFFREY. A dark indie cut decorated with flourishes of electronic pop, the track arrives with a black and white UFO-style video, showcasing Ray Laurél as one of the most fully formed and exciting newcomers to emerge from the indie space recently. Speaking on CHARLES JEFFREY , they state: