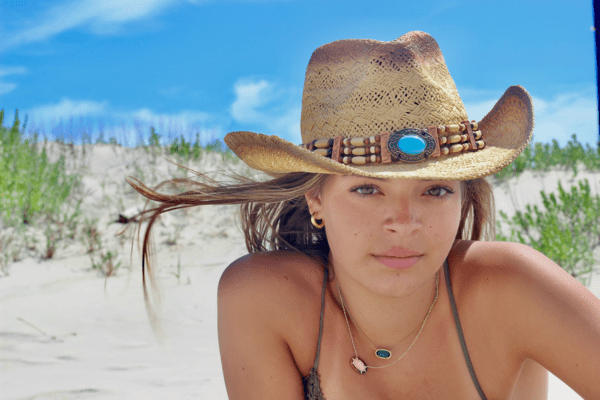 @skopemag news – saturday – november 12, 2022 @ 8 pm est
OUT NOW: Nate DiRuzza "Heartless"
Novelistic songwriter, Nate DiRuzza puts his guards up in his new single "Heartless" – now available everywhere. When hopeless romantics encounter miserable heartbreak, they can wish they were "Heartless"; and that is the exact scenario of DiRuzza's grief-stricken tune.
"Usually, when a heartbreak happened, I would crank out at least four or five songs from it. I wouldn't even look at my guitar," shares the folk rock-n-pop musician. "I spent a whole week at my parents house in Ohio perfecting this song called 'Heartless' that Nick Lavery and Corinne McKnight wrote for me."
Jin Woo Shares Single "Don't Be Late for the End of the World" via chorus.fm
In his teenage years, Woo dominated on the soccer and football field. So much so, that Woo was faced with the opportunity to either go pro or Division 1 in both sports. He chose neither. No NFL, no MLS and no University. Instead, Woo packed up his things and moved from California to Las Vegas, Nevada where he built a legitimate bankroll playing high stakes no limit Texas hold 'em. Overtime, Woo started using his winnings to purchase DJ equipment and rare vinyl. Soon, Woo was spinning private desert parties for some of his richer poker friends.
From Grammy-Award Winning Writer: Disney Star New Single
Featuring emotive soul-drenched vocals singing soaring melodies over delicate piano, "disappear" is a standout song profiling teenage heartbreak. The single was co-written by Michael Orland (American Idol) and Bill Grainer (Jennifer Hudson, and produced by Miklos Malek (Jennifer Lopez, Anastacia).Thanks for your consideration,
HIT-BOY AND NAS REUNITE FOR LONG-AWAITED NEW ALBUM 'KING'S DISEASE III'
Similar to previous KD releases, the third iteration of the acclaimed series is executive produced by Hit, building on the pre-existing synergy that has fueled the pair's collaborative franchise – except this time around, there's no guest appearances. With 2021 seeing both artists take home the Grammy Award for Best Rap Album (King's Disease), also marking Nas' first-ever Grammy win after being nominated 14 times, fans can only anticipate that the iconic duo will be a shoo-in to repeat at next year's awards.
Izzy Spears Shares "BETTER" Single via EARMILK, Listen via Ones To Watch
Today, alt-experimental musician Izzy Spears (known as one of the handpicked members of Anonymous Club, the fashion/music collective kickstarted by Hood By Air founder Shayne Oliver) shares his long-awaited debut EP, Monstar, via KRO Records, a Los Angeles-based record label founded by Producers Lawrence Rothman and Yves Rothman. To celebrate the drop, Izzy has also shared the record's final single and focus track, "BETTER," premiered via EARMILK.
Izzy Spears shares the final single and focus track "Better" from debut EP
ATLANTIC-SIGNED ARTIST, ENISA, RETURNS WITH NEW SINGLE "JUST A KISS (MUAH)"
Brooklyn-based songstress, Enisa, has shared her latest single "Just A Kiss (Muah)." The single is also written by Enisa and co-written with Marc Sibley and Nathan Cunningham of the production duo, Space Primates (Alesso & Katy Perry "When I'm Gone"). "Just A Kiss (Muah)" is accompanied by a lively, cheerful official visual and is an interpolation of the Turkish song Kiss Kiss by Tarkan. The single is the follow-up to the recently released "Zoom" now with over 2.1M views on YouTube alone.
Youth in a Roman Field Shares New Album 'Get Caught Trying' on Better Company Records
Introducing your new favorite surrealist folk outfit: Youth in a Roman Field. The project was spearheaded by multi-instrumentalist, artist, writer, and activist Claire Wellin, known for being a full-time member of the Brooklyn-based indie rock powerhouse San Fermin and her time touring with Delta Rae and Once The Musical. Youth In a Roman Field showcases Wellin's knack for writing inventive, dynamic melodies and string arrangements that tell a story.
Steakhouse // music video (feat. members of Into Another + Innaway)
QUIÑ ENTERS THE DREAM WORLD WITH HER NEW CINEMATIC VISUAL "SCORPIA" FEATURING 6LACK
Today, independent multi-faceted creator, artist, model, and visionary QUIÑ unveils a new single and music video entitled "SCORPIA" [feat. 6LACK]. QUIN concludes her melodic trilogy under her innovative "Fantasy Soul" universe – Galactica, Dreamgirl, and Lucid – a production house and self-made genre tied in with nostalgic, reminiscent melodies.
RADWIMPS "Suzume" Motion Picture Soundtrack Out Today! Watch Video "KANATA HALUKA" Now
Japanese rock band RADWIMPS and Kazuma Jinnouchi are thrilled to have worked together to score the release of "Suzume" Motion Picture Soundtrack, available now worldwide! This incredible soundtrack is from the highly anticipated new Makoto Shinkai film "Suzume" opening in Japanese theaters today, Nov. 11th. The band has also released the music video for "KANATA HALUKA," the theme song of the movie.
Centric – Love Received feat. Raheem Devaughn, T3 of Slum Village, Carlitta Durand [Album]
Love Received is the full-length soul compilation produced by Oakland's Centric. The long overdue album arrives full circle after releasing 4 previous singles including Vibes / Sunday Drive / Always On My Mind / Timing. Love Received is a soulful body of work filled with collaborations with T3 [Slum Village], Raheem DeVaughn, Lena Jackson, Joc Scholar, Carlitta Durand and others.
Alt. Rock Discovery LEFT OF THE SLASH Drops "Two Minds One Head" (Official Music Video)
Check Out DERISION CULT CHRIS with CONNELLY (MINISTRY) and REEVES GABRELS (THE CURE) on "Deaf Blood"!! FFO: KMFDM, NINE INCH NAILS, MINISTRY
West Chicago Metal Industrial project, led by multi-instrumentalist DAVE MCANALLY, DERISION CULT, has joined forces with MINISTRY'S CHRIS CONNELLY and THE CURE'S REEVES GABRELS on their newest single, "Deaf Blood." Imagined and written by the band, the animated video for "Deaf Blood" was created by ZYGOSLUKSAS at EMPIRE ANIMATION of Vancouver, "Deaf Blood" is the second single off of their upcoming album, which was produced by SEAN PAYNE.