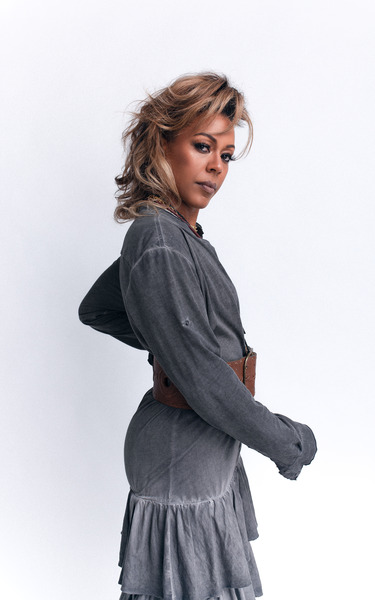 Vocal powerhouse Lisa Ramey re-introduces us to her unequivocally powerful soul-infused rock-pop sound within her latest single, "Certainly Lord", available to stream worldwide:
With a hard driving rock beat, Lisa Ramey strikes the perfect balance of crunchy rock 'n roll behind a refreshed amalgamation of gospel and jazz, "Certainly Lord" sees boomy guitar riffs that bloom into bombtastic melodic passages with a superbly gritty topline. Assisted by hard-hitting harmonies that explode into wistful pre-chorus, "Certainly Lord" leads the listener on an journey of aural goodness. With one foot in historic music traditions of blues, rock, and soul; and the other foot boldly stepping into the future, Lisa Ramey continues to break boundaries while effortlessly wrapping listeners up in a whirlwind of full-bodied, rich tones, tantalizing the very senses of listeners worldwide.
ABOUT LISA RAMEY:
Vocal powerhouse, St. Louis-born and New York-based artist Lisa Ramey caught national and international attention on NBC's The Voice, where she performed on Team Legend. She exudes gritty soul and passion within her vocals and infuses R&B/ Soul with Rock-Pop that emphatically captures her roots. After headlining alongside Lauryn Hill, she took her soulful rock artistry to the limit with her debut album, Surrender, which placed #34 on Good Morning America's "Top 50 Albums of 2020".
Ramey has since become a mainstay of the live-stream concert world, constantly finding new and exciting ways to put on compelling at-home and studio performances for fans old and new. Now, just months off performing at Madison Square Garden with her mentor, John Legend, and performing at The Metronome Festival in Prague, she is currently working on her second album that re-imagines the historically important and virtually forgotten songs and music sung by civil rights activist Fannie Lou Hamer. 
FACEBOOK | INSTAGRAM | SPOTIFY | YOUTUBE | WEBSITE