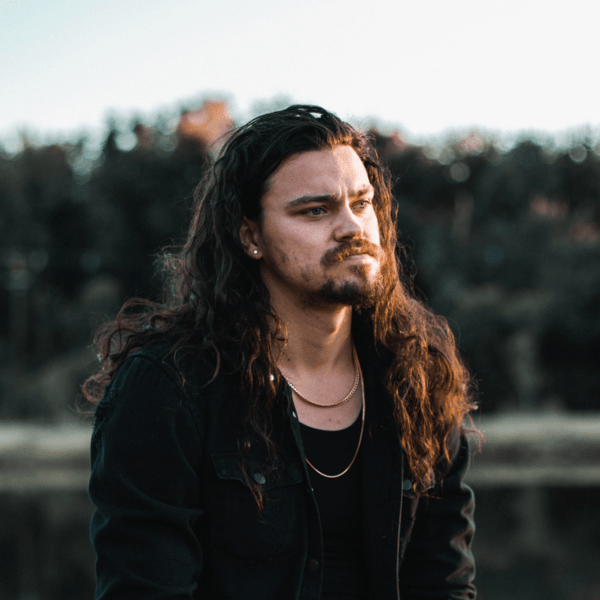 @skopemag news – monday – november 7, 2022 @ 1 pm est
@skopemag HQ – http://smarturl.it/skope
Music Submission: Chisun
Chisun is an independent artist who signed a songwriter's deal with Warner Chappell in 2022. He aspires to create emotionally vibrant-story telling music that embraces people's souls. His music has been described as dreamy and optimistic despite it being electronic-based. chisun also recently joined the Apple Music Up Next Artist family with his latest release 'dance like a rock band star'.
Promising singer, Barbi Nádas shares astonishing debut video
BILLY STRINGS shares new single 'John Deere Tractor' | New album Me/and/Dad out Nov 18 via Rounder
GRAMMY Award-winner Billy Strings and his dad, Terry Barber, debut a new version of Lawrence Hammond's "John Deere Tractor" today.
The song is the latest unveiled from the pair's anticipated new album, Me/And/Dad, which will be released November 18 via Rounder Records (pre-order here). The product of a longtime dream, the record features new versions of fourteen bluegrass and country classics that the two have been playing together since Strings was a young child.
Chace drops debut album Belated Suffocation
Fast-rising Chinese multi-hyphenate Chace has unveiled his debut album Belated Suffocation, out now.
An eleven-track release, Belated Suffocation is an illustration of Chace's matured sonic palette and an important milestone in the story of this singular talent. Then comes recent single 'Mariya', a show-stopping track that gives the listener a glimpse into his dark, dance-pop visions, the lush atmospherics of 'The Rain Song' and 'Trust Issue', and the hazy emotion of 'Interlude'.
FRESH MUSIC: Wild Folk Singer-Songwriter Land Of Trees Shares 'See The Fire Dancing' Video(FFO: Mumford & Sons, The Lumineers, Vance Joy)
OUT NOW: Experimental trio Sun Lux remixes Vincenzo Ramaglia's 'La parole 7' single
Indie-Electronic Duo Dinnertable Shares Vibrant New Single 'Again Again'
Following the release of their debut EP 7, Johan and Emil (the minds behind Dinnertable) are back with yet another fine example of their unique upbeat blend of wavy surfing guitars, electronic beats and melancholic lyricism on 'Again Again'. Professing to making "music for cocktail parties as well as breakups" the blend of reflective lyricism with upbeat soundscapes is hugely effective, delivering a warming soundscape packed with ear-worm melodies and rich musical textures.
Skope video submission: video: Itz Jaleel, "Overtime". Up and Coming Cashville, Nashville Rapper Releases Another Banger
"Everyday for me is a constant grind, especially as an independent artist. Im putting in overtime almost everyday to bring my dreams to life. My determination to stay focused while balancing life and music is partly driven from imagining myself at the top of my success."
Heather Woods Broderick Shares New Single/Video "Blood Run Through Me," Out Now Via Western Vinyl, On Tour This Month With Beth Orton
CHACE RELEASES DEBUT ALBUM "BELATED SUFFOCATION"
"Belated Suffocation" chronicles his creation and thoughts under this present time. It contains diversified electronic music styles with a complete conceptual framework and shows the multi-dimensional color of Chace. Filled with hypnotic production, bouncy beats, and magnetic vocals, Chace proves he's in it for the long-haul. It contains recent singles "Mariya" and "In My Head." From the lyrics, music creation, vocals, to the production behind the scenes, Chace does it all.
RIVERBOAT GAMBLERS Release Second Single, "Denton," From Upcoming 7″
"Our lil town that formed and fed us is a strange thing to go back to. The same but different. Intense emotions of youth float around like ghosts through old buildings and new buildings that used to be old buildings. The ghosts challenge you to process the past but you never will…. also it has groovy beat, man.
PRESS RELEASE: Creeper Share New Track "Ghost Brigade"
The track represents the band's first release under a new deal with Spinefarm, home to Bullet For My Valentine and While She Sleeps. This new era sees CREEPER set to build upon the chart success of their critically acclaimed second album, 'Sex, Death & The Infinite Void', which debuted at #5 when it was released in 2020.
Macklemore Shares Video For 'FAITHFUL' Featuring NLE Choppa. Reveals Album Artwork and First Leg of The Ben Tour
Rockshots Records – Power Metallers HIGHLORD Want You To Have Your "Eyes Open Wide" For First Single Off New Album "Freakin' Out of Hell" Out December 2022
"Starting with a state-of-the-art heavy riff and guitar solo, it slows down with clean guitars for the vocal parts, quickly regaining territory on the fast and heavy side, culminating with the chorus. The following section is quite progressive-fashioned, followed by back-and-forth guitar and keyboard solos. The final chorus concludes the song. The topic of the lyrics is basically the same as Off the Beaten Path, we must keep our eyes well open to detect a long list of deceits."
HUNNY Announce 'Homesick' Deluxe EP and Share New Single "JFK"
Opening with an upbeat melody led by rhythmic guitar strumming, the band pairs melodramatic lyrics and borderline emo sentiment with sweet swirling synths and 2000's pop-punk sensibilities. HUNNY bassist & keyboardist Kevin Grimmet muses on the meaning behind the lyrics stating: "JFK is about losing your partner to the love of another city and selfishly becoming bitter about it. This song came from an insecure time in my life and is a snippet into a period where I was resentful about the situation."
See Emotion Come to Life, "She Walked Away," the Latest Music Video from Cage Willis
Southern Rock artist Cage Willis has released his latest music video for single "She Walked Away." The video captures the story of a heartbroken man drowning in his sorrows after a loss. It was filmed by Ian Davis (Ian Davis Media) and produced by Cage Willis.
NEW single "Venus Quake" for KILLIGION!
International Rock Project THE HYBRIS premiere new music video for 'What If'
THE HYBRIS spent the next three years writing and producing their debut album 'Music, Vol. 1', which was released in June 2022. It is a truly international project, the trio lives in Germany, France and the US and writes and produces their music remotely.
"What if is the next output of the group, it's "a bittersweet anthem about saving the world. We stand in the middle of a burning planet with a match in our hand and an ignorant smile on our face. Our kids will pay for it. Sure, this song won't change it – but we wanted to give our comment". (Beanie).