You will marvel at the indescribably beautiful melodic world that TaniA Kyllikki – a female singer and songwriter hailing from the outskirts of London has been building so far.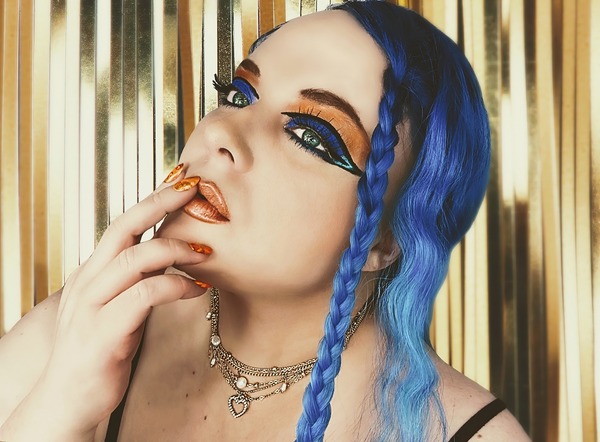 Touching hearts British singer-songwriter TaniA Kyllikki, who hails from a small town outside London, has been delivering exceptional experiences to music fanatics worldwide with her thought-provoking lyrics and irresistible vocals. Whilst staying true to the goal of using music as a form of expression, her lyrics are sung with passion and purpose to endearingly touch the soul of a listener. There is something special about her voice, so harmonious and soulful and she leverages her innate charisma to create detailed crisp, clean sounds that uplift the souls of listeners while keeping them entertained.
This is evident in her single "H.W.C" which is now stealing the hearts of fans with thousands of views in London and all over the world. The song oozes a beautiful tune that will make you calm down and listen to her voice, want to sing along to it as a "classic in the making" as fans say.
"H.W.C" is a Contemporary Pop Ballad with the mellow touch of piano that will leave you feeling understood, as she pleads with her lover to be gentle with her, something that we all go through in the journey of learning to trust our lovers. TaniA Kyllikki takes her listeners to the bliss of her voice like the musical angel she is, with the single" H.W.C" in the heartfelt lyrics, over the exuberant strings and pads with the piano, allowing for blissful and somber moments of relatability.
"H.W.C" released with Awe InspiringRecords, is about a woman who has experienced past heartbreak and is trying to be open to the game of love again, but uncertainty seems to get in the way, again and again, because of her past. As you float on top of the steady bass lines, the chorus of the single, backed up by her harmonies, will become a dreamlike singing voice in your head with the letters every heart has written: "…be patient with me…give me time to breathe…please be gentle with me…" The artist is influenced by her public long-distance relationship with her fiancé and musical partner Garry D. Hairston, nicknamed Rynellton, who is also the singers manager. One thing her admirers agree on is that this single treats them with care, just like she wants her partner in the song to handle her.
The music video is another cinematographic masterpiece by itself. I was amazed at the high-level acting that was put on by the couple and they absolutely give a show worthy of the big screens. It shows a lovely modern couple dancing in a beautiful message, of a doubting woman seemingly being taught by her lover how to trust as she moves from blank seasons to colorful seasons with him, as the video creation and edits portray. You will get caught up in the whole film and will not even know when the track is over, such is the attention-grabbing impact of this music video!
There is so much style and intrigue throughout this adorable performance that comes straight from her heart and you can tell that this tune will make its mark time and time again. The vocals are a strong element of music and TaniA has got that golden voice to move any listener and in this tune, she does exactly that!
Follow the attached link to listen to the beautiful single "H.W.C", rest in the piece of your newfound favorite song, and recommend it to your friends and even that lover too.
Catch Up With TaniA Kyllikki on: Instagram
Awe Inspiring Records – TaniA Kyllikki