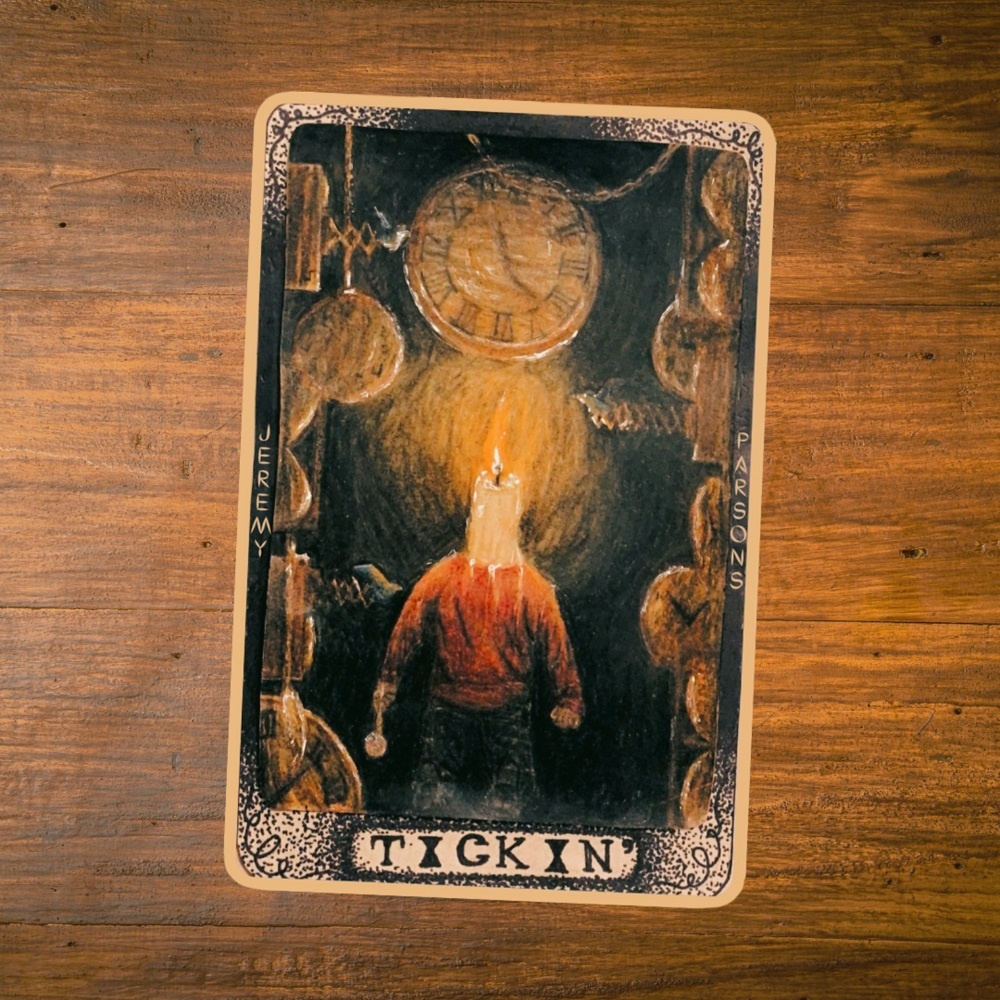 Reviewed by: Lee Callaghan
Evolution Music Press
October 7, 2022
The global pandemic has affected everyone differently, for Jeremy Parsons, however, he took this opportunity for self-reflection. The result of this reflection cultivated the single; Tickin'. This Country gem channels traditional Country stylings with contemporary melodies allowing Jeremy Parsons to incorporate his baritone voicings to create this incredulous piece. Tickin' is "a journey for us all; we have the time we need to take it and should not take that for granted." This perspective comes out with dynamic metaphors and colorful imagery throughout the lyrical structures. "Never coulda told you a few years ago, Ain't it funny how we all can change, Capable, though you might not think so, We can accomplish such incredible things." And using the clock as a thematic center we have cohesion and something to completely relate to, "Clock is on the wall. And it keeps tickin', Yeah time comes for us all, And keeps on tickin'". These lyrics seem to play out with poise and elegance as Jeremy Parsons keeps his key center grounded, staying in his baritone range, and allowing the power of his voice to penetrate through the soundscape.
From a production standpoint, Tickin' is incredibly well-executed. As the vocals hold the middle range, the acoustic guitars are allowed to ring out crisp and clear, and the overtones of Parsons's chord choices sound majestic and add substance to this track. As an added effect, listeners should pay attention to the professional and mature use of panning across the stereo field at the outset of the track. By bringing the main chorus sections into each speaker the vocals are able to symbolize the same clock around which the thematic nature of the track revolves around. I really enjoyed this track, there is more substance to this track than a typical Country single. Tickin' is more than a personal reflection. Tickin' is looking deep within a songwriter's soul, coming face to face with personal fears, and apprehensions, and offering promise to everyone out there still from years of uncertainty. A perfect addition to any commercial Country radio playlist, Tikin' should see much success within the genre.